Bloomberg Talks Art Market
We found this amazing article by Bloomberg author Katya Kazakina. She writes about the speculation problem in the contemporary art market. The solution that crystalizes is to invest in emerging artists. Our take on this is to invest in emerging artist from an emerging art segment: Urban Art! Graffiti, street- or urban- art (whatever you want to call it) is our pop art. The urban art market is not filled with speculators that buy paintings only to dump them at auctions, street artists rarely decrease in value at auctions and the entry costs are significantly lower.  You just need to take a look at Basquiat to predict how the graffiti (now urban art) market will develop. That's what we think collectors, now let us know what you think…
The Ferocious Market
"There's a tremendous amount of speculation in the market right now, particularly for emerging artists," said Todd Levin, director of the New York-based Levin Art Group, who has advised collectors for more than 25 years. "It is more ferocious than it's ever been."
Flipping has picked up as wealthy collectors chase paintings by emerging artists with the goal of reselling them quickly for a profit, a strategy some advisers say may be a sign that the contemporary art market is taking on characteristics of a financial bubble. From 2011 through 2013, the number of works three years old or younger sold at auction topped 7,300 annually, compared with 4,023 in 2007 when the art market was peaking, according to research firm Artnet Worldwide Corp.
Choose Emerging Artists
Reselling pricier, better-known pieces by the likes of Francis Bacon and Andy Warhol yields bigger dollar returns, sometimes in the tens of millions, as auction houses break records at postwar and contemporary sales. Artists born in the 1980s can be more lucrative on a percentage basis if collectors choose wisely, with prices for pieces by Oscar Murillo and Lucien Smith surging more than 3,000 percent in the past two years.
The profits stem from lower entry costs and pent-up demand for the hottest names, mostly men under age 35. Some artists work in a variety of media, including performance art and sculpture. Abstract paintings tend to be the most popular among speculators.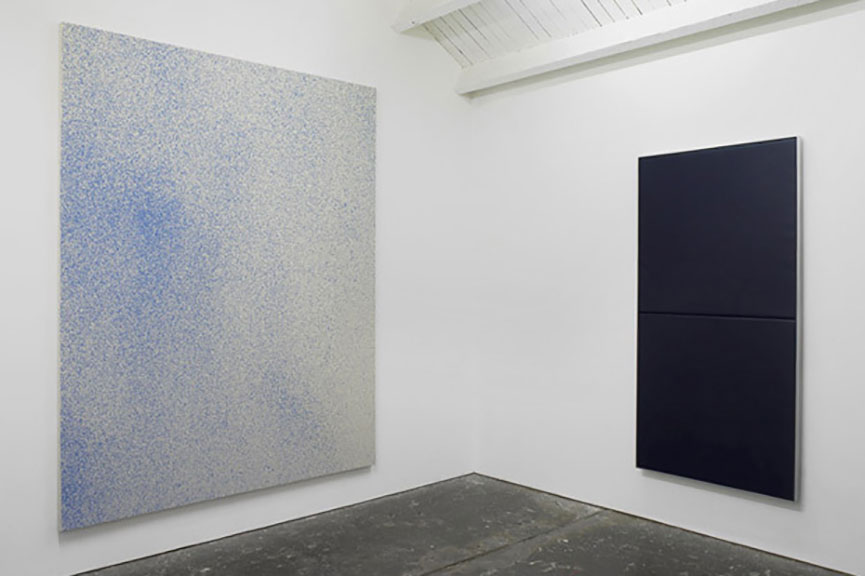 The Art – Stock Market
"There are people out there pushing these artists like IPOs," said Miami-based art adviser Mia Romanik, referring to initial public offerings on the stock market. IPOs can produce sizable profits for investors who manage to obtain the shares in the offering. Google Inc. doubled in value two months after its August 2004 debut and is up more than 1,200 percent from the offer price. Such gains also attract IPO flippers, who seek a fast profit by selling the shares immediately after the price surges in the first days of public trading.
The Young Ito
Parker Ito's reflective 2012 canvas "The Agony and the Ecstasy" is estimated at 10,000 pounds ($16,300) to 15,000 pounds at Sotheby's (BID) day sale on Feb. 13. The work was priced at about $5,000 when Los Angeles-based Steve Turner Gallery offered it at the Untitled art fair in Miami in 2012, Ito said. Los Angeles-based collector and entrepreneur Stefan Simchowitz said he paid as little as $500 when he started buying Ito's works in 2011.
"I kind of wish my work wasn't at auction," said Ito, 27. "I am too young. It's a sign of how ridiculous the art world is. It's like market hype." As traders seek to lock up profits, a picture can change hands five or six times within a year, Simchowitz said. "Every time it trades, it creates virality," he said. "If people think they can make money, they'll sit down and read about the art."
Winnie the Pooh
Lucien Smith's 10-foot-tall painting depicting a landscape from "Winnie the Pooh" went for $389,000 at Phillips in New York on Nov. 11. Buyer Alberto Mugrabi, a private dealer and collector whose family owns hundreds of pieces by Warhol, Jean-Michel Basquiat and Damien Hirst, said he purchased at least 25 of Smith's works in the past year. The Phillips piece, made when Smith was a student at New York's Cooper Union, had been bought for $10,000 in 2011 by a client of Simchowitz.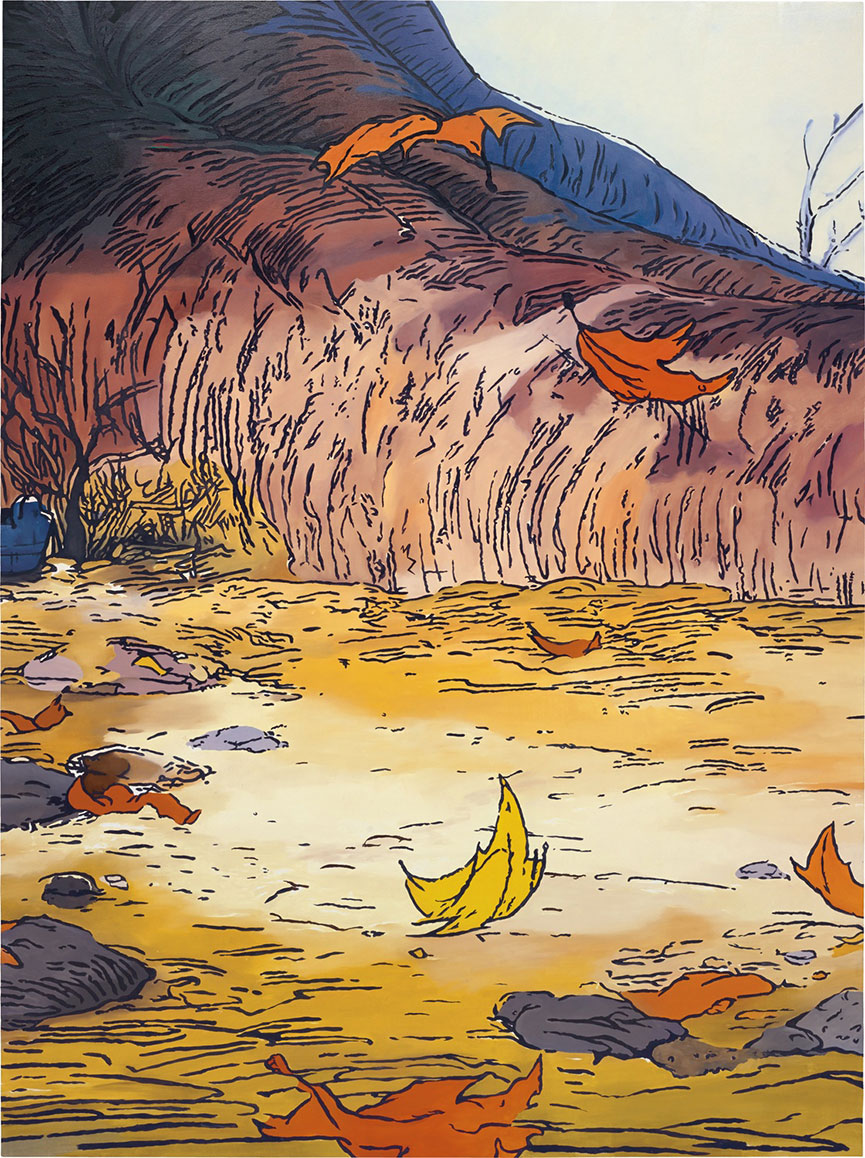 Let in Rain
Smith's "rain" canvases, made by spraying paint from a fire extinguisher, were priced at $3,000 to $12,000 when first exhibited at the OHWOW Gallery in Los Angeles in September 2012, according to a person with knowledge of the matter who asked not to be identified because the information isn't public. Christie's, Sotheby's and Phillips will each include one of Smith's rain paintings in their evening sales of contemporary art in London, with two works estimated at as high as 60,000 pounds. Secondary-market buyers are also pursuing Alex Israel's 16-foot-long canvases evoking California skies, the digital paintings of Petra Cortright and Christian Rosa's sparse compositions alluding to Spanish surrealist Joan Miro.
Example: Murillo
"There is a specific breed of collector who subspecializes in the young, emerging market," Levin said. "In some cases, they work very hard to acquire positions in these artists, purchasing large numbers of their works." One of the most coveted young artists is Colombian-born, London-based Oscar Murillo, 28, who is known to paint with a broomstick. In 2011, his works were priced from $2,500 to $8,500, according to dealer Francois Ghebaly, who sold them at a Miami art fair. Last year, 24 Murillo pieces generated a combined $4.8 million at auction, according to Artnet. (ART) The priciest was the 2011 canvas "Untitled (Drawings off the wall)" marked with doodles, dirt and stains, which sold for a record $401,000 at Phillips in New York on Sept. 19. The consignor acquired it for about $7,000 in 2011, according to Simchowitz, meaning a profit of 5,600 percent. Simchowitz said he has bought 34 Murillo works for himself since 2011 for as little as $1,500 a painting, and at least 30 more for clients including actor Orlando Bloom and Steven E. Tisch, co-owner of the New York Giants football team. "Oscar is a giant, something we haven't seen in a long time," Simchowitz said in a telephone interview.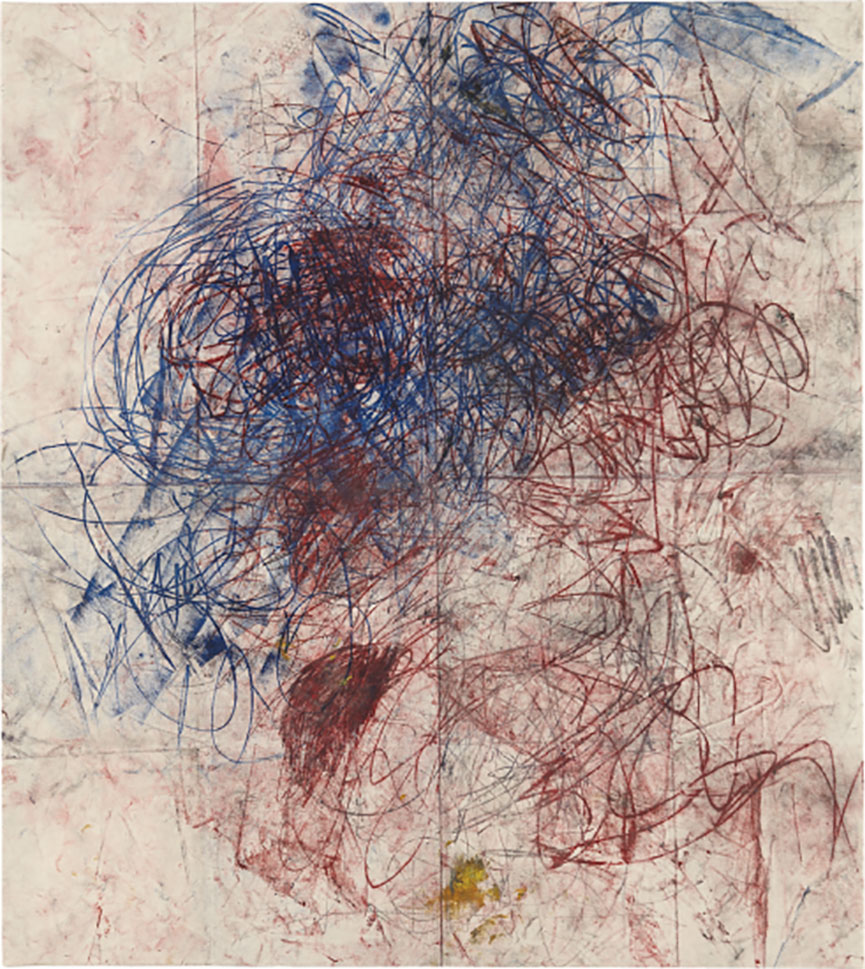 No Dumping Art
He said he hasn't resold any Murillos, while some of his clients have. At least eight Murillo pieces are being offered during contemporary auctions in London next week, according to Artnet. Galleries expect collectors to resell through them, providing a commission and enabling the dealers to control the next placement. Many dealers say they refuse to sell to traders who dump works at auction because it hurts their business and the careers of the artists they represent. The reality isn't so simple, as speculators can be insiders such as advisers who have access to the artists and bring business to the galleries. Dealers reselling works multiple times benefit from trading commissions.
Some galleries increase retail prices to curb resale. Seeing soaring demand for Ryan Sullivan's richly textured abstract canvases, Maccarone in New York's West Village priced them at $45,000 for his solo gallery debut in February 2012.
#artworldwide
No paintings from that show have been resold at auction, according to Artnet, while three other Sullivan works, priced at $12,000 in a 2011 group show at Nicole Klagsbrun Gallery in Manhattan's Chelsea district, have been. The most expensive brought $185,000 at Christie's in New York on Nov. 13. "I have to protect my artists," said gallerist Michelle Maccarone, who represents Sullivan. "I have to be conscious that there exists another level. We made a specific decision to price art accordingly." The Internet is helping to feed worldwide demand for fresh talent, said Benjamin Godsill, contemporary art specialist at Phillips. "In the past, people would have to go to a gallery in Berlin or London or on the Lower East Side to find out about young artists," he said. "Now they see an image on Instagram, read about the artist and get really interested."
A Gallerists Concern
Allan Schwartzman, a New York-based adviser, said he senses "hunger and excessive cash and lack of discernment" in the market. "I would be concerned about any artist whose prices shoot up 10 or 20 times in a short period." When tastes shift, artists whose prices zoomed often are unable to sustain the momentum. "One season means absolutely nothing in terms of secondary-market pricing," said Bill Powers, owner of Half Gallery, which held Smith's New York solo debut in November 2012. "The real question is: Can your prices hold in the seventh or eighth season you've been at auction?" Anselm Reyle and Matthias Weischer, who were popular with speculators in the mid-2000s, saw their auction prices plummet since the 2008 financial crisis. Weischer's 2003 painting "Wand (Wall)" sold for $125,588 at Sotheby's in London in 2006 before going unsold at a 2008 sale at Berlin's Villa Grisebach Auktionen and then fetching $58,419 at the same venue three years later. In 2007, five works by Reyle, including his signature striped paintings and Plexiglass boxes with crumpled silver foil, sold for more than $250,000 at auction. His record of $634,052 was set that year for an abstract canvas featuring poured streams of purple, green and black paint. In 2013, only a 2008 bronze sculpture crossed the quarter-million threshold, fetching $279,770 at Sotheby's in London, and the most a Reyle painting generated at auction was $131,921.
"The road is littered with people who've been chewed up and spit out," – Todd Levin (Levin Art group)