Art Cologne 2016 - Celebrating 50 Years of the First-Class Art Fair
One of the most important art events in the world is about to begin! Art Cologne is this year celebrating its 50th edition since its founding as Kunstmarkt Köln (Art Market Cologne) in 1967. In addition to the first class field of participants with 218 international galleries and art dealers, collectors and art lovers can look forward to exciting looks back at a half a century of art (market). An extensive anniversary publication, the FILM COLOGNE special event and an exhibition organized jointly by Mondriaan Fund, Flanders Arts Institute and Koelnmesse at Entrance South present highlights of the last five decades in art. The fair is composed of several sectors. GALLERIES sites established galleries. NEW CONTEMPORARIES represents galleries founded in the 21st century. NEW POSITIONS offers solo-presentations of outstanding young artists. Art Cologne has joined forces with the New Art Dealers Alliance (NADA) to launch a new section titled COLLABORATIONS. Galleries participating in COLLABORATIONS will showcase a program based on a jointly planned project.

Art Cologne 2016 Highlights
For the 50th edition of ART COLOGNE (14 to 17 April 2016), 218 galleries from 24 countries will be presenting exceptional art of the 20th and 21st centuries. Divided into the three sectors – GALLERIES, NEW CONTEMPORARIES and COLLABORATIONS – paintings, sculptures, installations and moving image art by established and promising young artists are waiting for collectors and visitors from around the world. Money Picture by Isa Genzken from 2014, to be shown by Buchholz gallery, Cologne/Berlin, a new large-scale tapestry by Pae White (1301PE, Los Angeles), a monumental 2016 woodcut by Gert & Uwe Tobias, a karaoke installation by Christian Jankowski (both Contemporary Fine Arts, Berlin), as well as the sculpture The curve by Stella Hamberg and a large-format painting by David Schnell from 2015 (both Eigen + Art gallery, Berlin/Leipzig) can all be found at Hall 11.2 Contemporary art at Art Cologne.
Further highlights include work by internationally renowned artists such as Louise Bourgeois, Cy Twombly, Lucio Fontana and Joel Shapiro presented by Karsten Greve (Cologne/Paris/St. Moritz) and Damien Hirst and Anish Kapoor presented by Paragon (London). A 1984 work from the Salvage series of the American Pop Art artist Robert Rauschenberg, as well as one of the new self-portraits by Georg Baselitz, brought by Thaddaeus Ropac (Salzburg/Paris), will also be shown. Last but not least, Hauser & Wirth (Zurich/London/New York) will be presenting works of three Californians: Richard Jackson, Paul McCarthy and Jason Rhodes – seminal artists whose influence informs the Los Angeles art world today. Richard Jackson will be at Art Cologne to personally install one of his large "wall paintings" at the stand.
Participating Galleries
Highlights by Sections
At Hall 11.1 Modern / Postwar Art sector, Ben Brown Fine Arts (London/Hong Kong) offers works by heavyweights like Candida Höfer, Markus Lüpertz, Sigmar Polke and Gerhard Richter. Maulberger (Munich), a specialist in abstraction after 1945, focuses on the artists of the Zero group. The main artists represented are Heinz Mack, Otto Piene, Günther Uecker, and Bernard Aubertin, who passed away in 2015, as well as works by the German abstract expressionist Fred Thieler, who would have celebrated his 100th birthday this year. Works by Heinz Mack can also be found at the stands of Samuelis Baumgarte (Bielefeld) and Beck & Eggeling (Düsseldorf). Avant-garde Gutai group artists, including Yuko Nasaka and Shozo Shimamoto will also be shown by Axel Vervoordt (Antwerp/Hong Kong) and Whitestone Gallery (Tokyo) respectively.
Hall 11.3 NEW CONTEMPORARIES and COLLABORATIONS will include pieces by artists such as Heimo Zobernig, who will install his work, Ohne Titel (Untitled) (in red), enveloping the entire presentation in a red neon light to contrast with the bright light of the trade fair architecture. Further artists include Verena Pfisterer, David Flaugher, Violet Dennison, Grace Weaver, Artun Alaska Arasli, James Beckett, AA Bronson, Keith Boadwee, Judith Hopf, Adelhyd van Bender and Thomas Zipp, and many more.
In addition, be sure not to miss booths of David Zwirner, David Risley Gallery, V1 Gallery, Ruttkowski;68 Gallery, PRISKA PASQUER, Galerie Buchholz, and many others.
Finally, Triple V, which has recently opened a 500 meter-squared space in the center of Paris close to Place des Victoires, will be at the fair presenting a dialogue between Brooklyn-based artists John Tremblay and Lisa Beck. This will be a run up to the gallery's solo exhibition of work by celebrated American abstract artist John Tremblay.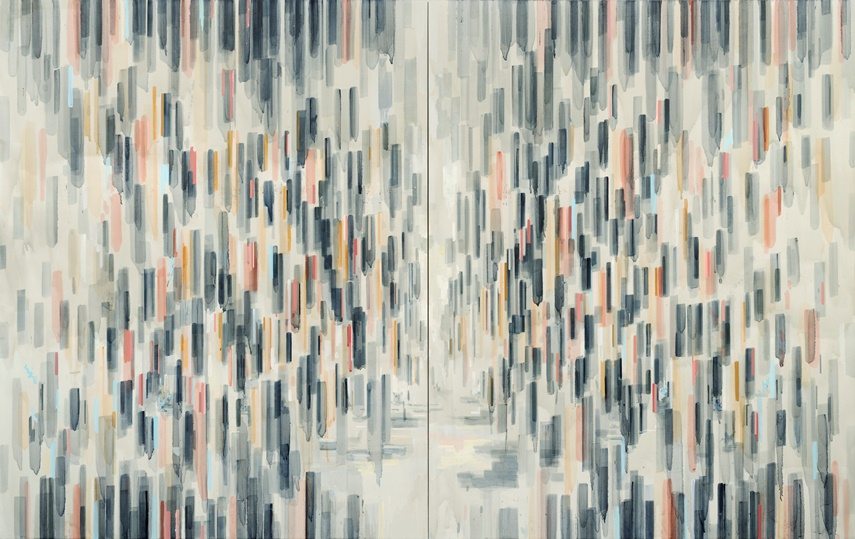 Anniversary Publication
The Zentralarchiv des Internationalen Kunsthandels (ZADIK e.V.) is presenting a special exhibition and a comprehensive anniversary publication of more than 400 pages for the trade fair. It reviews the diverse and multifaceted history of the International Art Market year by year. The history of the world's first trade fair for modern and contemporary art is treated in detail with extensive texts, opulent images and many reproductions of documents and press reports. Quotes and contributions from important personalities and companions bring 50 years of the Cologne Art Market back to life. The publication is being presented by the Verlag Walther König (Cologne) and will be available at the trade fair in the Art Cologne-Shop or in bookstores for the price of 38.00 Euros. Walther König has been represented at ART COLOGNE without interruption since 1967. The publication will be presented by Prof Günter Herzog (ZADIK), Walther König (bookstore und publishing house Walther König) and Daniel Hug (Director of Art Cologne) at the Art Cologne Talks Lounge in hall 11 on Saturday, April 16 at 1 pm.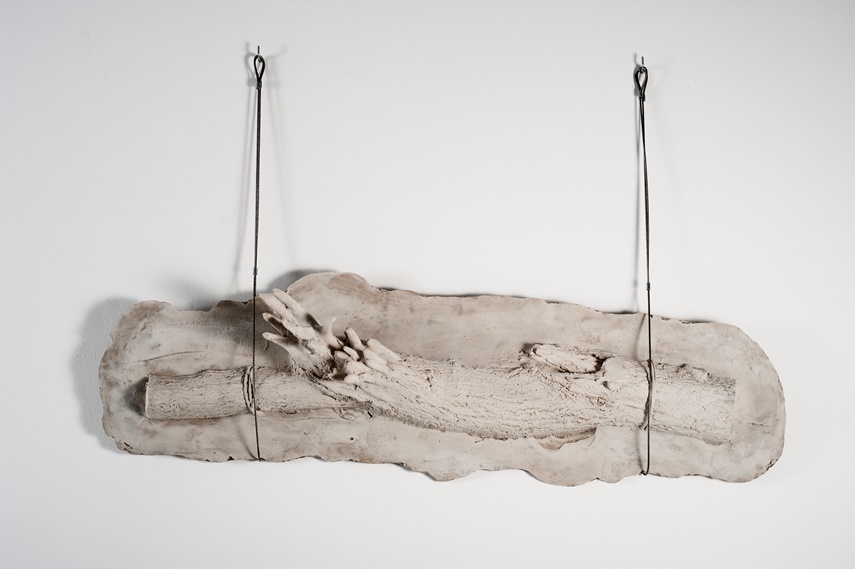 Special Events
The FILM COLOGNE section, introduced two years ago, is dedicated exclusively to the medium of moving image art and it will provide a review of the five decades of film art extending into the present. The exhibition with the title RHINE SCOPE, curated by Philipp Fürnkäs, will show two significant works for each decade that have originated in the context of the influence of art production of the Rhine region. Going beyond the retrospective character of a selective look back, tendencies should be shown, with a focus on the contemporary tendencies of the last 20 years, that demonstrate the broad spectrum of the medium and more specifically illuminate a period in which the significance of the moving image has continuously increased, not only in the exhibition segment, but on the art market as a whole.
A special event at Entrance South of the trade fair takes a look at 50 years of exchange and the mutual influence among artists from Belgium, Germany and the Netherlands. Under the title Eins, zwei, Wechselschritt – 50 years of ART COLOGNE and the avant-garde in Contemporary Art in Belgium, Germany and the Netherlands, one artist each from Belgium, Germany and the Netherlands, who were characteristic parts of the respective decade, will be presented in five sections. Finally, be sure not to miss the art talks!
Location of the Art Cologne 2016 Main Venue
Practical Information
The Art Cologne 2016 takes place from Thursday, April 14 to Sunday, April 17, 2016. Vernissage is scheduled for Wednesday, April 13, 2016, 04:00 – 08:00 p.m. The fair will take place at Koelnmesse, Cologne, Germany. You can purchase your ticket for the Art Cologne online. For more information, please visit the official website of the art fair.
Art Cologne 2016 Floor Plan Hall 11.1.
Art Cologne 2016 Floor Plan Hall 11.2.
Art Cologne 2016 Floor Plan Hall 11.3.
Featured Images: Anna Tuori – It Is All Now You See, detail, 2013, acrylic and oil on board, 213 x 305 cm. © VG Bild-Kunst, Bonn 2016. Courtesy Galerie Anhava, Helsinki; Art Cologne 2015. All images courtesy of Art Cologne.