The World's Most Creative Address - The Story Behind .ART Domain
One of the novelties of this year's BRAFA, one of the most renowned art fairs in the world, consisted of a new web address – brafa.art. Indeed, this new .ART domain is something you will see in the URL addresses of many renowned institutions in the spheres of all arts, culture, education, media, people, even cookery and sport. With a clear aim to bring together an entire community, which already has one common goal toward promoting these values in modern times, .ART domain is a unifying digital address and "a place to call home". At a time when our world and everything in it is slowly transfering to the digital realms of the web, this new phenomenon presents itself as an identity, rather than a simple technological addition to a certain concept. But, what exactly does the .ART domain bring to the artistic and cultural community? Can you apply? Who are those who have embraced it already? And who are the people behind its creation? One of them is Ulvi Kasimov, a Russian venture capitalist and the Founder of the platform, with whom we had the pleasure of talking in order to discover the story behind this exciting new project.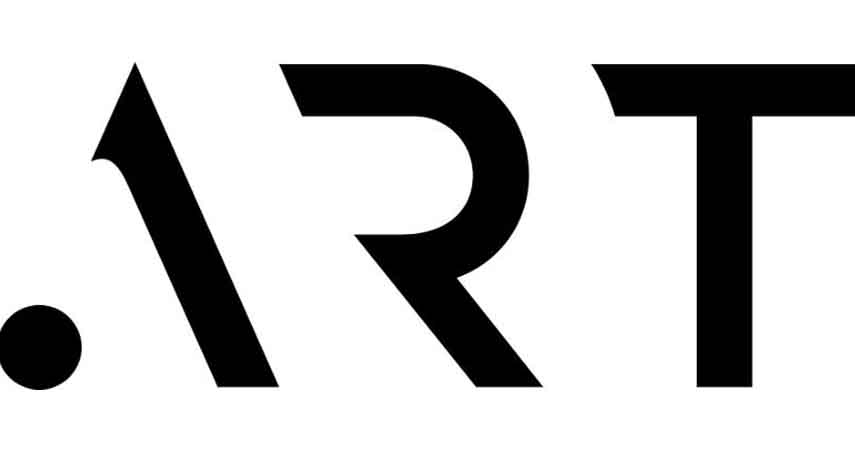 An Interview with .ART Domain Founder Ulvi Kasimov
Widewalls: How did the idea for the .ART domain come to be? Who is it aimed for?
Ulvi Kasimov: As an IT venture investor[1] who has launched and developed a number of projects – from artificial intelligence search engines to an e-commerce platform – I have always been passionate about developing infrastructure because of the practical application and added value it provides to communities. So, I explored the various sectors lacking IT infrastructure, and discovered that while technology had radically transformed daily life in most industries, the art market had not yet fully embraced the tech revolution – in fact, the art world online is still in its infancy. I recognized the opportunity to develop online infrastructure for the art world, which could potentially bring about more freedom, increased transparency, greater choice, and build stronger community.
It is for these reasons that my company UKCI set about to acquire the .ART top-level domain and develop the .ART brand.
Our vision is to create an online neighborhood where everyone from established arts organisations to emerging artists can identify themselves as members of the art community, and connect with like-minded individuals and organisations from the global art world.
Widewalls: Why is it important to, in a way, unify the art world through this kind of initiative? What will it bring to those who adopt it?
UK: How we identify ourselves is a fundamental part of communications. .ART helps everyone in the art world to identify, choose, express, search and connect, all within an internet eco-system that is totally of, by and for the art world. Our aim is to make .ART the ultimate mark of belonging to, and identifying with the art universe. Registrants include people and organisations that present, create, collect, service, sell or just love art. Moreover, .ART provides a solution to a fundamental problem for the art world: many desirable URLs—over 400 million domain names have been sold to-date—were taken before many arts organisations came online. The .ART domain name inventory is fully available and we are ensuring that the art world's top organisations Stedelijk, Tate, Fondation Beyeler, Centre Pompidou, Marina Abramovic Institute, e-Flux, etc. have access to secure their names first. With such important institutions from around the globe joining the .ART community, we expect .ART to become the ultimate digital signifier of belonging to, and identifying with, the art world.
Widewalls: Does this mean that anyone can join? How does the registration process work?
UK: We are receiving requests every day from all over the world – over 60 countries to date – each with individuals expressing "Finally, an online identity that captures what we are or who I am." And, we already have the demonstrated interest and commitment of well-respected art institutions, professionals and trademarked corporations.
We encourage anyone from the art world interested in securing one or more .ART domains to request an invitation at art.art. Art world organisations and professionals will have priority for securing their domain names from February 8 to May 9. Thereafter, .ART will be open to all individuals and organisations, which create, service, consume or even simply love art.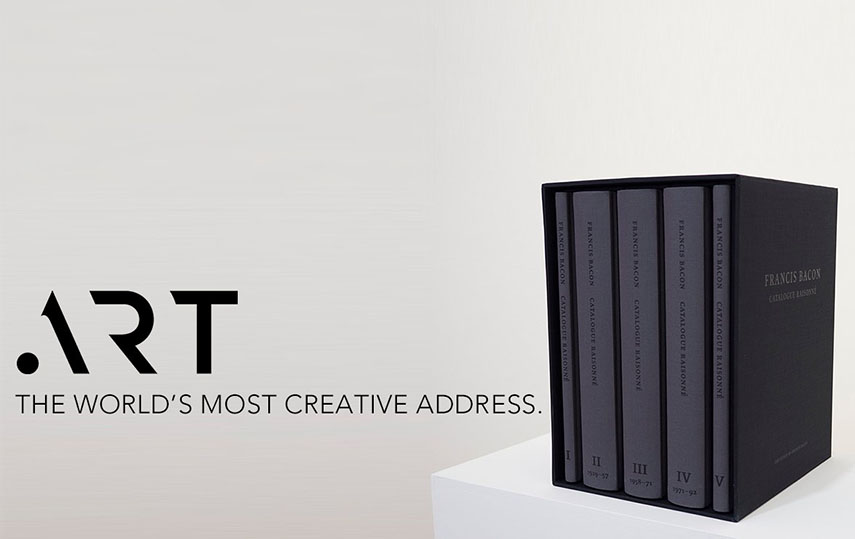 The Importance of Being .ART
Widewalls: Who are the ones who can already be found at their .ART domain?
UK: We have over 60 early adopters, many of whom have already launched their .ART sites and others who will be launching soon, including: BRAFA, Fondation Beyeler, Hauser & Wirth, Los Angeles County Museum of Art (LACMA), Guggenheim, Tate, and others.
Widewalls: In terms of the websites themselves, what does the process of transferring to your domain look like? Will it affect them in any way?
UK: Transferring a domain is a standard process and several have quickly switched. Others have chosen to create completely new websites. We have done some analysis of those who have transferred their domains, some improved their traffic performance immediately whereas others saw an initial decrease in traffic and then recovered through doing proper SEO actions such as redirecting their prior address to the new .ART domain and updating all links into the new site.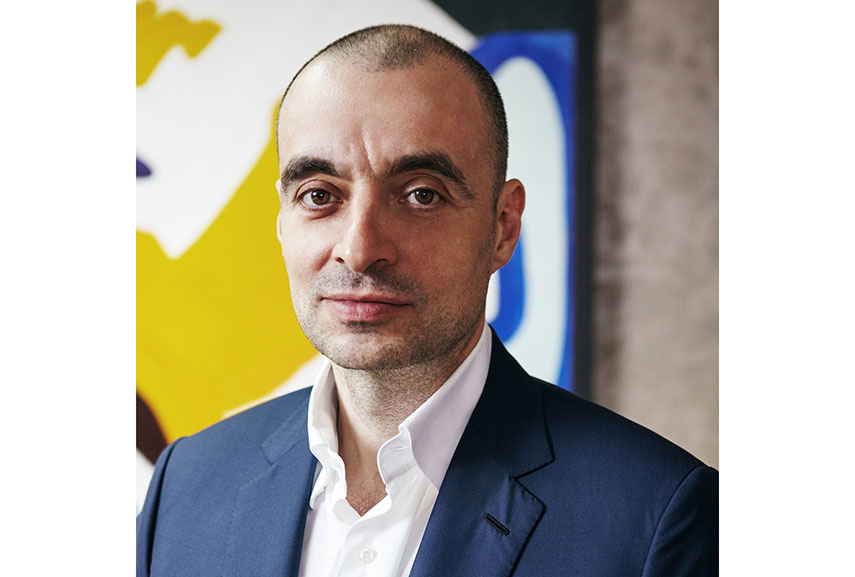 A Simple Digital Frame that Defines Art Online
Widewalls: Can you tell us a little bit about the team behind the concept?
UK: We are a small international team based in London that speaks 11 languages. We are comprised of those who love art and are excited by the intersection of art and technology.
Widewalls: With a number of other domains never catching on, .ART seems to be doing pretty well. What would you say is your advantage?
UK: .ART is altogether a different entity to other generic top-level domain names because .ART immediately establishes those that are on our platform as being identified as part of the art world. It is simple: your name plus ART. In the domain industry, length and clarity are most valuable (i.e. the shorter and clearer the better). .ART – which is only three characters in length and is inherently imbued with a clear meaning and highly respected associations – was intensely sought after.
We have also taken the views of the art world very seriously when preparing our rollout and have worked closely with our Early Adopters and partners on how to bring .ART to market. e-Flux has been involved in planning our launch. We also have other partners from the art world, such as ArtSolutions, as well those from the tech community, working with us. Our biggest advantage is the simple fact that .ART provides immediate and clear identity with art. In our conversations each person or organization interprets their identification with art differently, but they uniformly like the idea of a domain address on the internet that identifies them as part of the art world.
Widewalls: Do you plan on expanding the project in any way?
UK: Our main goal is to grow awareness about .ART. However, long-term, we see many opportunities to use the .ART domain for identification of unique art objects and inspiring technology innovation by others using the .ART platform.
In the future, .ART will become one of the most extensive 'big data' bodies given the depth and breadth of the arts community who will be activating the online space, so we will prioritize developing effective search capabilities, so users will be able to easily find, and be found, on .ART.
Long term, we see the potential for art to re-framed online. Just as at the turn of the last century – a revolutionary concept in art was defined by Duchamp in using the power of a physical frame to simplify the definition of art – we believe that is the future; .ART will become that simple digital frame that defines art online.
[1] Forbes placed Mr Kasimov, a plasma physics engineer by training and a serial entrepreneur, the 7th in its 2013 rating of the most successful Russian venture investors. Featured images: Hauser Wirth & Schimmel. Photo by Joshua Targownik; Centre Pompidou. Copyright Manuel Braun, 2015; LACMA Urban Light. All images courtesy .ART.