Art Dubai 2015
The season of art fairs is in its peak, with many extraordinary events, such as ARCO Madrid or Art Basel Hong Kong that already took place. Another amazing art fair is approaching – Art Dubai 2015. Art Dubai is the leading international art fair in the Middle East, Africa and South Asia. This year, Art Dubai celebrates its ninth edition.  The art fair is held under the Patronage of HH Sheikh Mohammed bin Rashid Al Maktoum, Vice-President and Prime Minister of the United Arab Emirates, Ruler of Dubai. Over the last eight years, Art Dubai has become a cornerstone of the region's booming contemporary art community. The program of this year's edition is truly amazing. Around 90 galleries from UAE and around the world feature Art Dubai 2015, across three special programs: Contemporary; Modern that is devoted to masters from the Middle East, Africa and South Asia; and Marker, which is a curated section of art spaces that focuses each year on a particular theme or geography. The art fair also includes many not-for-profit programs, such as commissioned projects, film and radio programs; artists' and curators' residencies; educational initiatives for children through to professionals, including the year-round art school Campus Art Dubai; an annual exhibition of works by winners of The Abraaj Group Art Prize; and the critically-acclaimed Global Art Forum.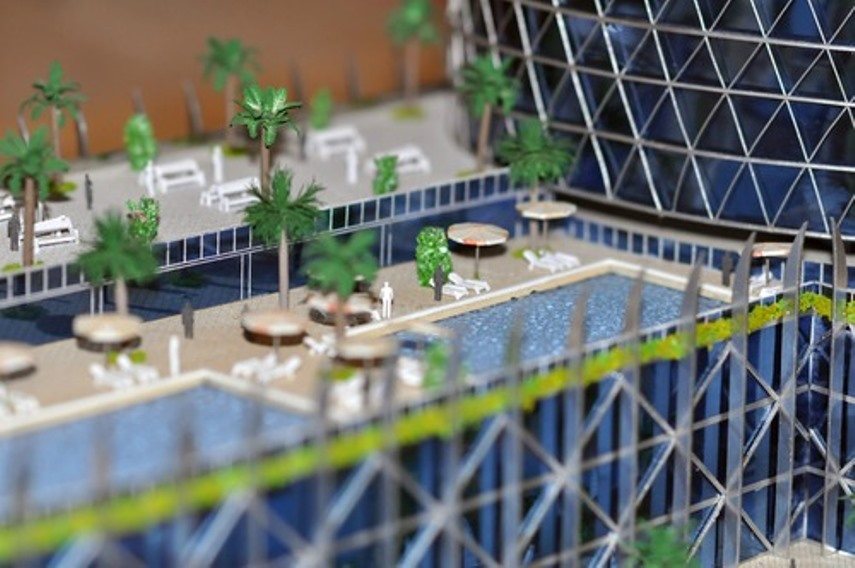 Art Dubai 2015 Highlights
This year Art Dubai will have 92 galleries representing 40 countries. With an amazing list of galleries and artists participating in the art fair, the additional program is extraordinary as well. Global Art Forum, founded by Art Dubai, will begin in Kuwait, before coming to Dubai. The ninth edition of the Global Art Forum takes on the theme of technologies and their impact on the world of art and culture. Entitled Download Update?, the Forum is co-directed by Turi Munthe and Sultan Sooud Al Qassemi, with Shumon Basar as Director-at-Large. Another highlight is RCA Secret Dubai, introduced by Paul Smith – an exhibition and sale of original postcard-sized artworks by regional and internationally acclaimed artists and designers, plus up-and-coming graduates from the Royal College of Art. For collectors, this is a chance to get original works of art for a small price, while supporting students at a formative time in their careers. Each postcard in RCA Secret Dubai is signed only on the back, so collectors don't know the identity of the artists until they have made their purchase. Art Dubai 2015 Marker Program, another highlight of the art fair, focus on Latin America, and the connections between this region and the Arab world–from hundreds of years of migration to today's trading relationships, via a shared sensibility and approach to art practices. Curated by Luiza Teixeira de Freitas, Marker takes – for the first time – a multidisciplinary approach, dwelling on its broad theme through honed, specific lines of enquiry. The program, located within the Art Dubai Contemporary gallery halls, includes artists' books, performance, sound projects and film, as well as drawing, painting and installation.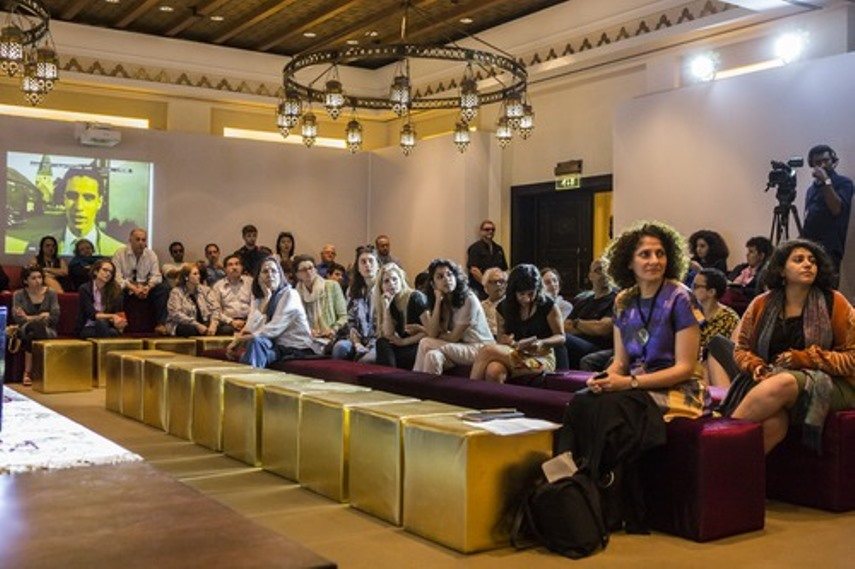 Contemporary and Modern Art Program
The list of galleries participating in Art Dubai 2015 is quite extraordinary. Among participating galleries in contemporary art section are: Aicon Gallery from New York, Hannah Barry Gallery from London, Laura Bulian Gallery from Milan, Green Art Gallery from Dubai, Leila Heller Gallery from New York, In Situ-Fabienne Leclerc from Paris, Wentrup from Berlin, and many others. In the Modern Art Program, among the galleries participating are: Galerie Claude Lemand from Paris, Perve Galeria from Lisbon, The Park Gallery from London, Meem Gallery from Dubai, and others. Honor Fraser gallery from Los Angeles will present new works by KAWS, referencing the history of animation as well as gestural abstract painting from the 1950s and 1960s.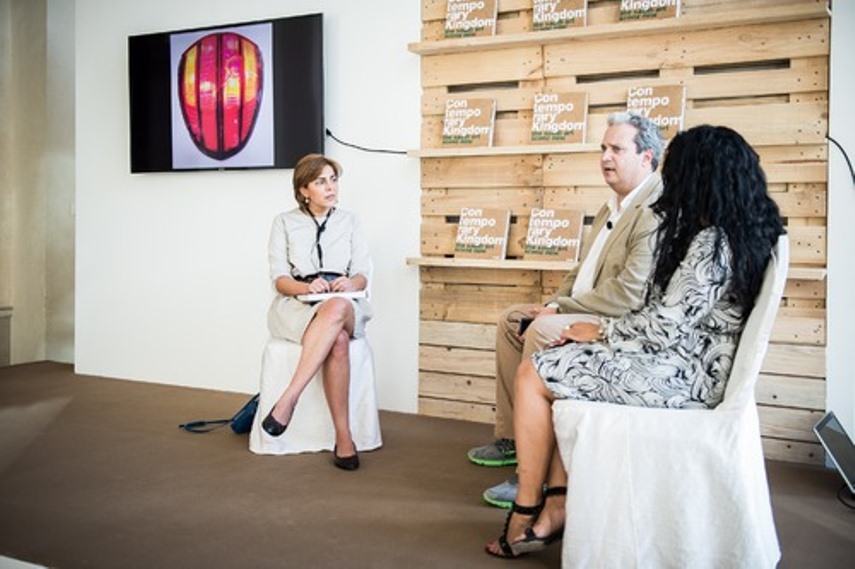 Additional Programs
Among the additional programs of Art Dubai 2015 is A.i.R Dubai, the residency program run by Dubai Culture and Arts Authority, Tashkeel, Delfina Foundation and Art Dubai. This three-month programme sees six artists develop their projects for Art Dubai while in-residence in the UAE, working together in studios, and taking part in an expanded outreach programme of talks, reading groups, screenings, publications and open studios. Also, a special prize – Abraaj Group Art Prize is awarded to artists from the Middle East, North Africa, and South Asia which uniquely rewards proposals rather than completed works-of-art. The winner for 2015 is Yto Barrada.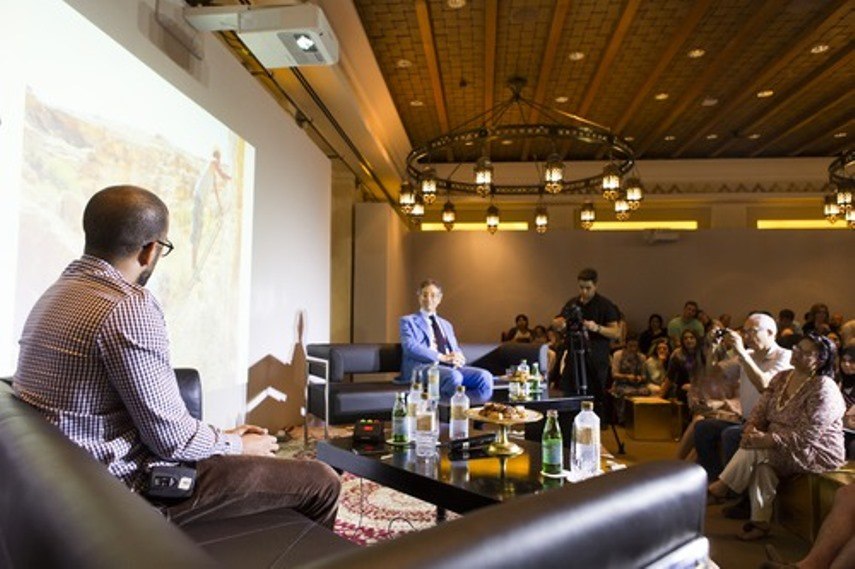 Art Dubai 2015 Practical Information
The ninth edition of Art Dubai takes place from March 18th until March 21st 2015. The main venue of the art fair is luxury Madinat Jumeirah in Dubai, UAE. Tickets to Art Dubai can be purchased onsite during the fair at the Welcome Desks. Children 18 years old and under are admitted free of charge, while university students can also enter free upon show of student ID.
Art Dubai Modern 2015: List of Exhibitors
| GALLERY | CITY | ARTIST |
| --- | --- | --- |
| Agial Art Gallery | Beirut | Shafic Abboud |
| ArtChowk | Karachi | Shahid Sajjad |
| Elmarsa | Tunis / Dubai | Gouider Triki / Hatim Elmekki |
| Gallery Etemad | Tehran | Mohsen Vaziri Moghaddam |
| Green Art Gallery | Dubai | Mahmoud Hammad |
| Galerie Claude Lemand | Paris | Shafic Abboud / Abdallah Benanteur |
| Le Violon Bleu | Tunis | Farid Belkahia |
| Loft Art Gallery | Casablanca | Mohamed Melehi / Mohammed Hamidi |
| Meem Gallery | Dubai | Dia Azzawi / Marwan |
| Mydrim Gallery | Lagos | Bruce Onabrakpeya |
| Perve Galeria | Lisbon | Ernesto Shikhani / Manuel Figueira |
| Galerie Janine Rubeiz | Beirut | Jamil Molaeb |
| Shirin Gallery | Tehran / New York | Kourosh Shishegaran |
| The Park Gallery | London | Aref El Rayess |
| | | |
| Special Project: Kaveh Golestan, Archaeology of the Final Decade | | |
Art Dubai Contemporary 2015: List of Exhibitors
| GALLERY | CITY | EXHIBITING ARTIST(S) |
| --- | --- | --- |
| AB Gallery |  Lucerne  | Mohamed Al Mazrouei |
| Agial Art Gallery | Beirut | Ayman Baalbaki, Hiba Kalache, Abdulrahman Katanani |
| Aicon Gallery | New York | Anila Quayyum Agha, Saad Qureshi, Adeela Suleman, Abdullah M. I. Syed |
| Albareh Art Gallery | Manama | Khaled Farhan, Zuhair AlSaeed |
| Sabrina Amrani Gallery | Madrid | Marlon de Azambuja |
| Art Factum Gallery | Beirut | Leila Alaoui, Dario Basso, Lamia Joreige, Tanya Traboulsi, Siba Sahabi |
| Art Twenty One | Lagos | Olu Amoda, Gérard Quenum |
| Atassi Gallery | Damascus | Elias Zayat |
| Athr | Jeddah | Sara Abdu, Ibrahim Abumsmar, Shadia Alem, Ziad Antar, Dana Awartani, Ayman Yossri, Daydban, Basmah Felemban, Aya Haidar, Hazem Harb, Musaed Al Hulis, Ahmed Mater, Abdullah AlOthman, Daniah Al Saleh, Nasser Al Salem, Bakr Sheikhoon, Batool Alshomrani |
| Ayyam Gallery | Dubai / London / Beirut  | Athier, Safwan Dahoul, Alireza Fani, Nadim Karam, Mouteea Murad, Kais Salman, Faisal Samra, Sama Alshaibi |
| Hannah Barry Gallery | London | Mohammed Qasim Ashfaq, Shaun McDowell |
| Bolsa de Arte | Porto Alegre / Sao Paulo | José Bechara, Saint Clair Cemin, Marcos Chaves, Nelson Leirner, Luiz Roque, Regina Silveira, Carlos Vergara |
| Laura Bulian Gallery | Milan | Vyacheslav Akhunov, Said Atabekov, Kasmalieva & Djumaliev, Elisabetta Di Maggio, Andrei Roiter, Eve Sussman |
| Canvas Gallery | Karachi | Ayaz Jokhio |
| Carbon 12 | Dubai | James Clar, Gil Heitor Cortesão, Ghazel, Sara Rahbar, Anahita Razmi, Daniel Rich, Michael Sailstorfer |
| Carroll / Fletcher | London | Rafael Lozano-Hemmer |
| Chatterjee & Lal | Mumbai | Nikhil Chopra |
| Galleria Continua | San Gimignano / Beijing / Les Moulins | Etel Adnan, Kader Attia, Daniel Buren, Shilpta Gupta, Subodh Gupta, Mona Hatoum, Moataz Nasr, Michelangelo Pistoletto, Serse, Pascale Marthine Tayou, Chen Zhen |
| CRG Gallery | New York | Joana Hadjithomas & Khalil Joreige, Jumana Manna |
| Galerie Chantal Crousel | Paris | Jennifer Allora & Guillermo Calzadilla, Rasheed Araeen, Mona Hatoum, Hassan Khan, Jean-Luc Moulène, Melik Ohanian, José Maria, Sicilia, Wolfgang Tillmans, Rirkrit Tiravanija, Danh Vo, Haegue Yang |
| Dastan's Basement | Tehran | Dara Gallopin, Mohammad-Hossein Gholamzadeh, Amin Montazeri, Nima Zaare Nahandi |
| Elmarsa | Tunis / Dubai | Omar Bey, Atef Maatallah, Nja Mahdaoui, Gouider Triki |
| Exhibit 320 | New Delhi | Vibha Galhotra |
| Experimenter | Kolkata | Bani Abidi, Rathin Barman, Nadia Kaabi-Linke, Prabhakar Pachpute, Raqs Media Collective, Praneet Soi, Ayesha Sultana |
| Gallery Isabelle van den Eynde | Dubai | Ramin Haerizadeh, Rokni Haerizadeh, Mohammed Kazem, Hesam Rahmanian |
| Galerie Cécile Fakhoury | Abidjan  | François-Xavier Gbré, Yéanzi |
| Galerie Imane Farès | Paris | Sammy Baloji, Mohamed El Baz, Ali Cherri, Mohssin Harraki, Younès Rahmoun, James Webb |
| Selma Feriani Gallery | London / Tunis | Ziad Antar, Ismaïl Bahri, Amel Bennys, Pascal Hachem, Yazid Oulab, Catalina Swinburn |
| Galleria Marie-Laure Fleisch | Rome | Katharina Hinsberg, Giuseppe Stampone, Joana Vasconcelos, Jorinde Voigt |
| Honor Fraser | Los Angeles | KAWS |
| GAGPROJECTS | Adelaide / Berlin | Ariel Hassan, Juz Kitson, Noel McKenna, Nasim Nasr, Angela Valamanesh, Hossein Valamanesh |
| Giacomo Guidi Arte Contemporanea | Rome / Milan | Alchemy, Maurizio Donzelli, Sophie Tottie |
| Green Art Gallery | Dubai | Nazgol Ansarinia, Kamrooz Aram, Zsolt Bodoni, Seher Shah |
| Grey Noise | Dubai | Caline Aoun, Fahd Burki, Charbel-joseph H.Boutros, Mehreen Murtaza, Lala Rukh, Michael John Whelan, Benjamin Senior |
| Grosvenor Gallery | London | Rasheed Araeen, Faiza Butt |
| Gypsum Gallery | Cairo | Mahmoud Khaled, Maha Maamoun, Basim Magdy, Tamara Al-Samerai, Setareh Shahbazi |
| Leila Heller Gallery | New York | Loris Cecchini, Noor Ali Chagani, Hadieh Shafie, Kambiz Sharif |
| Kashya Hildebrand | London | Marwan Sahmarani |
| Inda Gallery | Budapest | Róza El Hassan |
| In Situ-Fabienne Leclerc | Paris | Mark Dion, Joana Hadjithomas & Khalil Joreige, Otobong Nkanga |
| Galerie Iragui | Moscow | Pavel Pepperstein |
| Galerie Jaeger Bucher | Paris | Michael Biberstein, Zarina Hashmi, Yang Jiechang, Evi Keller, Rui Moreira, Susumu Shingu, Fabienne Verdier, Antonella Zazzera |
| Rodolphe Janssen | Brussels | David Adamo, Walead Beshty, Sam Moyer, Marlo Pascual, Gert & Uwe Tobias |
| Jhaveri Contemporary | Mumbai | Alexander Gorlizki, Ali Kazim |
| Kalfayan Galleries | Athens / Thessaloniki | Vartan Avakian, Rania Bellou, Farida El-Gazzar, Aikaterini Gegisian, Maria Loizidou, Nina Papaconstantinou, Tassos Pavlopoulos, Hrair Sarkissian, Raed Yassin |
| Galerie Krinzinger | Vienna | Marina Abramović, Nader Ahriman, Jude Anogwih, Kader Attia, Gottfried Bechtold, Johanna Calle,Christian Eisenberger, Franz Graf, Secundino Hernández, Martha Jungwirth, Waqas Khan, Zenita Komad, Angelika Krinzinger, Rosmarie Lukasser, Maha Malluh, Hans Op de Beeck, Bernd Oppl, Werner Reiterer, Anja Ronacher, Eva Schlegel, Sudarshan Shetty, Alfred Tarazi, Frank Thiel, Martin Walde |
| Kurimanzutto | Mexico D.F.  | Carlos Amorales, Allora & Calzadilla, Abraham Cruzvillegas, Gabriel Kuri, Gabriel Orozco, Damian Ortega, Gabriel Sierra, Rirkrit TiravanijanAdrian Villar Rojas |
| Latitude 28 | New Delhi | Dilip Chobisa |
| Lawrie Shabibi | Dubai | Hamra Abbas, Adel Abidin, Asad Faulwell, Nadia Kaabi-Linke, Shaikha Al Mazrou, Nabil Nahas, Nathaniel Rackowe, Mona Saudi |
| Galerie Lelong | Paris / New York | Etel Adnan, Pierre Alechinsky, Ramazan Bayrakoglu, Günther Förg, David Hockney, Joan Miró, Jaume Plensa, Sean Scully, Juan Uslé |
| Victoria Miro | London | Idris Khan |
| MA2gallery | Tokyo | Ken Matsubara |
| mor charpentier | Paris | Maria José Arjona, Marwa Arsanios, Cevdet Erek, Uriel Orlow, Liliana Porter |
| Galleria Franco Noero | Turin | Andrew Dadson, Sam Falls, Lara Favaretto, Mark Handforth, Gabriel Kuri, Robert Mapplethorpe, Tunga, Francesco Vezzoli |
| Galerie Nathalie Obadia | Paris / Brussels | Rina Banerjee, Valérie Belin, Ricardo Brey, Fabrice Hyber, Youssef Nabil, Sarkis, Mithu Sen, Mickalene Thomas |
| Ota Fine Arts | Tokyo / Singapore | Rina Banerjee, Yayoi Kusama, Firoz Mahmud, Yee Sookyung, Nobuaki Takekawa, Chen Wei |
| Pechersky Gallery | Moscow | Rachel Lee Hovnanian, Valery Koshlyakov, Roman Sakin, Daria Surovtseva |
| Pi Artworks | Istanbul / London | Susan Hefuna, Gulay Semercioğlu |
| Raster | Warsaw | Oskar Dawicki, Slavs and Tatars |
| Tyler Rollins Fine Art | New York | Arahmaiani, Tiffany Chung, Sopheap Pich |
| Sanatorium | Istanbul | Ahmet Doğu İpek |
| Schleicher/Lange | Berlin | Timo Nasseri, Diogo Pimentão |
| Sfeir-Semler | Hamburg / Beirut | Etel Adnan, Mounira Al Solh, Yto Barrada, MARWAN, Timo Nasseri, Anne & Patrick Poirier, Walid Raad, Ursula Schulz-Dornburg, Wael Shawky, Christine Streuli, Rayyane Tabet, Hoda Tawakol, Akram Zaatari |
| Gallery SKE | Bangalore / New Delhi | Bharti Kher, Sudarshan Shetty, Mariam Suhail, Masooma Syed, Avinash Veeraghavan |
| Galerie Tanit | Munich / Beirut | Fouad El Khoury |
| Temnikova & Kasela Gallery | Tallinn | Kaido Ole |
| Galerie Daniel Templon | Paris / Brussels | Jitish Kallat |
| The Third Line | Dubai | Arwa Abouon, Abbas Akhavan, Golnaz Fathi, Pouran Jinchi, Huda Lufti, Yousef Nabil, Sara Naim, Slavs and Tatars |
| Viltin Gallery | Budapest | János Megyik |
| Wentrup | Berlin | Nevin Aladağ, Gregor Hildebrandt, Peles Empire |
| WHATIFTHEWORLD | Cape Town | John Murray, Cameron Platter, Athi-Patra Ruga, Lyndi Sales |
| Yay Gallery | Baku | Rashad Alakbarov, Huseyn Haqverdi |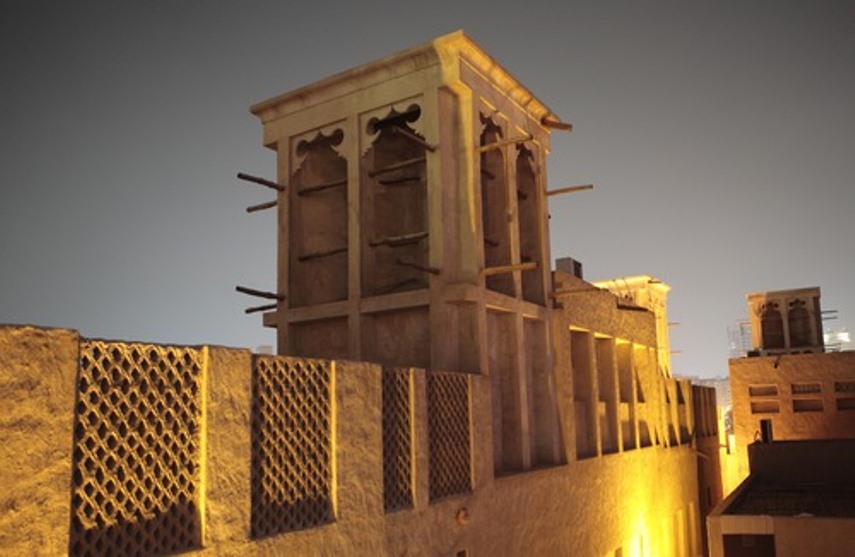 Sign up for MyWidewalls, and follow upcoming art fairs!
Featured Images: Cecile B. Evans – What A Feeling, 2014
All Images courtesy of Art Dubai 2015.
[mc4wp_form]