Art Elysees 2016 - The 10th edition of Art and Design Fair
This October, a special art event will bring thousands of art lovers, collectors and galleries together, as Art Elysees 2016 – Art and Design, Modern and Contemporary fair celebrates its 10th edition. Taking place in the very heart of Paris, on the famous Avenue des Champs Elysées, this art fair has developed a unique identity and it's recognizable for its high quality standards and commitment to follow the vibrant and dynamic scene in the world of art and design. The main program is divided into Art Section and Design Section, while there will also be many other events, celebrating the fair's tenth anniversary. Apart from the pieces of Modern and Contemporary art (including urban art), there's be an opportunity to see remarkable pieces of modern and contemporary design as well.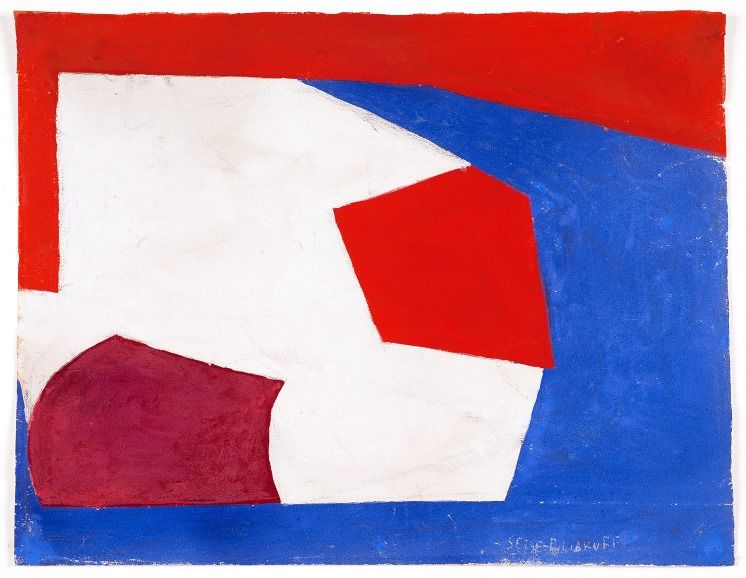 Art Elysees 2016 – Art Section and Design Section
More than 50 percent of the fair's exhibitors are contemporary art galleries. Apart from newly-founded galleries, the list of exhibitors also includes a number of established and well-known art spaces, such as Francoise Livinec, GNG, Lélia Mordoch (that will present a solo show of Japanese artist Yukio Imamura), galerie du Centre and Kálmán Makláry Gallery. A special part of the main program will be the exhibition of Jean Dubuffet, featuring some rare prints and drawings by this famous artist.
Since 2009, Art Elysees has been promoting and presenting the 20th Century design. This year, the fair collaborates with Via, a French label, which will present its selection of galleries and design houses. They promote young French designers. One particular event will mark this year's presentation of design at Art Elysees. It's SALON – a unique exhibition that is curated by the Berlin-based Michael Fuchs Galerie.
Art Section – List of Participants
ART SECTION - 2016 GALLERY LIST
1831 ART GALLERY
GALERIE 30 32
GALERIE AB
ABORIGÈNE GALERIE
AD GALERIE
ART22 GALLERY
ART TO BE GALLERY
ARTS D'AUSTRALIE . STÉPHANE JACOB
HÉLÈNE BAILLY GALLERY
BAUDOIN LEBON
GALERIE BERÈS
GALERIE BERT
GALERIE JCM BILLY
GALERIE THIERRY BOCCARA
BOESSO ART GALLERY
CALZADA & CERVELLÓ
GALERIE CAPAZZA
GALERIE DU CENTRE
GALERIE CHARRON
GALERIE CHAUVY
GALERIA CORTINA
GALERIE DIL
ÉDITIONS BUCCIALI - ARVISTA - GALERIE MARINA
ESPACE MEYER ZAFRA
GALERIE FLEURY
GALERIE GADCOLLECTION
GALERIE GIMPEL & MÜLLER
GALERIE MICHEL GIRAUD
GALERIE GNG
GALERIE DAVID GUIRAUD
GUY PIETERS GALLERY
HEIS GALLERY
GALERIE HURTEBIZE
KÁLMÁN MAKLÁRY FINE ARTS
HUBERT KONRAD
GALERIE LACAN
GALERIE ALEXIS LARTIGUE
GALERIE FRANÇOISE LIVINEC
MDZ ART GALLERY
MARK HACHEM CONTEMPORARY ART GALLERY
MARTIN DU LOUVRE
MATIGNON JANY JANSEM
MESSINE GALERIE & CONSEIL
GALERIE MÉZIÈRES
GALERIA MIQUEL ALZUETA
GALERIE DES MODERNES
GALERIE LÉLIA MORDOCH
GALERIE NAJUMA
GALERIE NICHIDO Tokyo-Paris
GALERIE OMAGH
OPERA GALLERY
GALLERY JORDI PASCUAL
GALERIE PHOTO12
GALERIE PROTÉE
BENJAMIN SEBBAN FINE ART
ALEXANDRE SKINAS GALLERY
GALERIE VÉRONIQUE SMAGGHE
GALERIE DES TUILIERS
GALERIE FRANCESCO VANGELLI DE CRESCI
VICTOR LOPE ARTE CONTEMPORANEO
GALERIE WAGNER
WALTMAN ORTEGA FINE ART
Design Section – List of Participants
DESIGN SECTION - 2016 GALLERY LIST
A1043
LUC ALLEMAND & JEAN-FRANCOIS FOUCHER
GALERIE AVRIL
MICHAEL FUCHS GALERIE
GALERIE ALEXANDRE GUILLEMAIN
GALERIE MINIMASTERPIECE
GALERIE MIKAEL NAJJAR
GALLERIA PORTUONDO
MAISON RAPIN
GALERIE SCÈNE OUVERTE
Highlights
Many important movements of contemporary art will be presented at this year's Art Elysees. Since geometric abstraction has become very popular among collectors recently, this movement will be presented during the fair with the following galleries: Espace Meyer Zafra, Olivier Waltman, Gimpel et Müller. Other galleries, such as Boesso Art Gallery, Mark Hachem, galerie Wagner, and Hubert Konrad are focusing more on op art, with works by Antonio Asis, Luis Tomasello, Carlos Cruz Diez, Dario Perez Florez and Nathalie Cohen. Guy Pieters Gallery will present two exceptional solo shows opposite each other: Christo and Niki de Saint Phalle.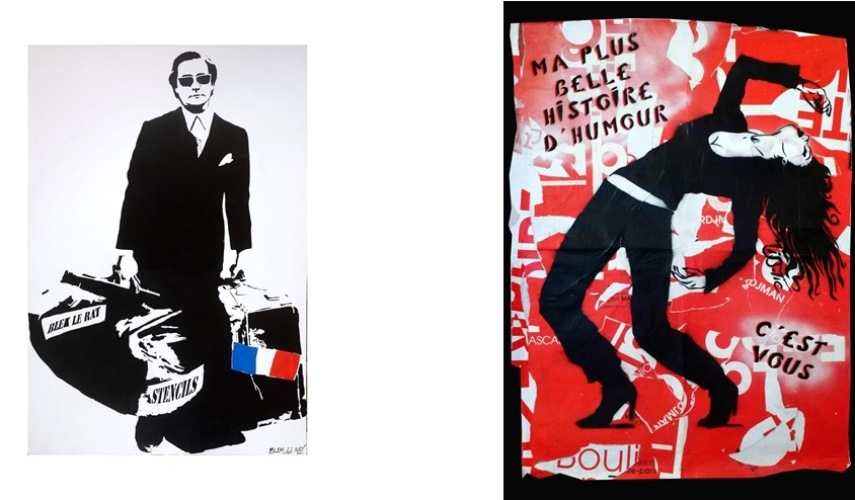 VIP Visit
Several supporting events will be organized during the Art Elysees 2016. One of them is VIP Visit, which has been designed in collaboration with Constance Breton, contemporary art specialist. Many debates and talks will be organized, with topics such as luxury, the art world or art in a digitalized context and many more. Finally, in partnership with the Park Hyatt – Paris Vendôme, a special show will be organized – exhibition of Pierre Marie Lejeune.
Map of the Art Elysees 2016
Practical Information
The Art Elysees 2016 will take place from October 20 until October 24, 2016, on the Champs-Élysées Avenue, from Place de la Concorde to the Grand Palais (Pavilions). The preview (for press and professionals by invitation only) will take place on October 19 – trade afternoon for professionals from 2pm-6pm and Vernissage, from 6-10pm. Tickets can be bought for 15€. For more information about the Art Elysees 2016, please visit the official website of the art fair.
Featured Images: 4 et 4 BIS/ GALERIE MIKAEL NAJJAR. Otto Schulz – Fauteuil poil blanc 25, Courtesy galerie Mikael Najjar; Baudoin Lebon – Tank, Courtesy baudoin lebon. All Images courtesy of Art Elysees.