Art Elysees 2018 Renews the Dialogue Between Art and Design
One of the major events during the Parisian Art Week, Art Élysées – Art & Design is coming back for its 12th edition this October. Participating vibrantly in the artistic effervescence of the capital, it is the only fair to present four different sections across four ephemeral pavilions set up along the Avenue des Champs-Élysées – modern art, contemporary art, urban art and design.
Art Élysées 2018 will bring together an impressive selection of 110 French and international galleries which reflect the market's current trends. As in every edition before, the fair will renew the coherent dialogue between modern and contemporary art and 20th-century design, connecting the great art references of the 20th century to contemporary artists. With dynamic and quality exhibitions, this unique art and design event is not to be missed.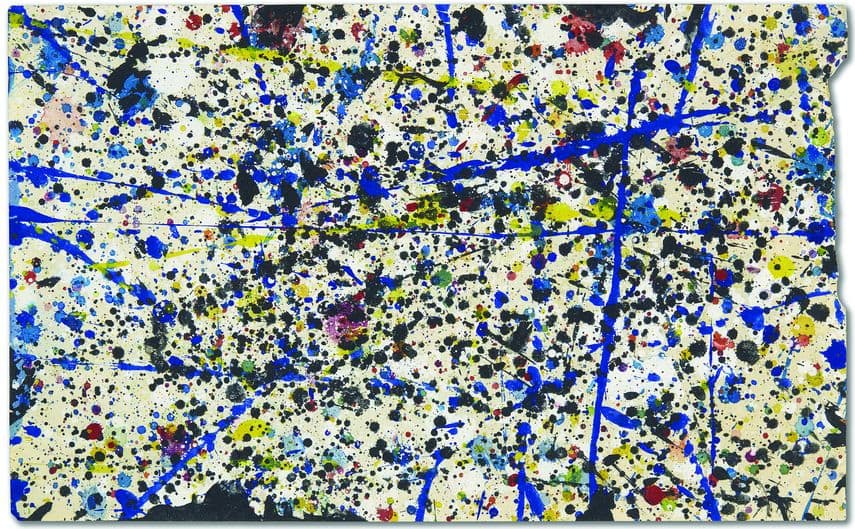 Art Élysées 2018 Exhibitors
Art Élysées 2018 will present 64 galleries for the modern and contemporary art section, 24 galleries for the urban and contemporary art section with 15 galleries who present urban art and 14 galleries for the design section.
Within the modern and contemporary art section, be sure not to miss booths by 1831 Art Gallery from Paris, first and foremost exhibiting contemporary artists, with a particular focus on younger artists; Bailly Gallery from Geneva, focusing on modern masterpieces; Galeria Miquel Alzueta from Barcelona, merging contemporary art with architecture and design from the XX century; Galerie Birch from Copenhagen, the oldest contemporary art museum in Denmark; and Didier Ltd from London, specializing in artistic jewels designed by leading Modern Masters and designers from the second half of the 20th century; among others. Among galleries in the urban and contemporary art section are Gallery Joeun from Seoul, a place where everyday life encounters with artistic inspiration; Galerie Brugier-Rigail from Paris, focusing on the work of contemporary urban artists; Galerie Géraldine Zberro from Paris, showing contemporary art; and David Pluskwa Contemporary Art from Marseille, specialized in the 19th- and 20th-century and contemporary art, among others.
The List of Art Élysées 2018 Exhibitors
Art Section
1831 ART GALLERY
GALERIE AB
AD GALERIE
GALERIA MIQUEL ALZUETA
THE APPOINTMENT IN PARIS
ART IN EYES
ART TO BE GALLERY
ART22 GALLERY
ARTISYOU
ARTS ET AUTOGRAPHES
ARTS D'AUSTRALIE . STÉPHANE JACOB
BAILLY GALLERY
HELENE BAILLY GALLERY
BAUDOIN LEBON
BEL-AIR FINE ART
BELGIAN GALLERY
GALERIE BERÈS
GALERIE BERT
GALERIE BERTHEAS
GALERIE BIRCH
DAMIEN BOQUET ART
CALZADA & CERVELLÓ
GALERIE CAPAZZA
CASAVELLS
GALERIE CHARRON
GALERIE CHAUVY
GALERIE COLLÉGIALE
GALERIA CORTINA
GALERIE PHILIPPE DAVID
GALERIE DETAIS
DIDIER LTD
GALERIE GADCOLLECTION
GALERIE GIMPEL & MÜLLER
GALERIE MICHEL GIRAUD
GALERIE GNG
STEVEN GRAVEN
GALERIE DAVID GUIRAUD
GALERIE HEGOA
CONTEMPORARY HEIS TOKYO
HUBERTY & BREYNE GALLERY
GALERIE HURTEBIZE
JANY JANSEM
GALERIE LACAN
GALERIE ALEXIS LARTIGUE
LE FEUVRE & ROZE
GALERIE FRANÇOISE LIVINEC
MAISON PARISIENNE
GALERIE MARK HACHEM
GALERIE MESSINE
GALERIE DES MODERNES
GALERIE NAJUMA
NARDONE GALLERY
GALERIE NICHIDO Tokyo-Paris
GALERIA JORDI PASCUAL
GALERIE PHOTO12
GALERIE PROTÉE
ALEXANDRE SKINAS GALLERY
GALERIE VÉRONIQUE SMAGGHE
GALERIE DES TUILIERS
GALERIE FRANCESCO VANGELLI DE CRESCI
GALERIE WAGNER
GALERIE OLIVIER WALTMAN
Design Section
ATELIER JESPERS
GALERIE EDOUARD DEMACHY & THOMAS TARDIF
GALERIE GAM
GALERIE GLUSTIN
GALERIE GLUSTIN LUMINAIRES
GALERIE ALAIN HENS
GALERIE MEUBLES ET LUMIÈRES
MODERN SHAPES GALLERY
GALERIE PORTUONDO
GALERIE STANISLAS REBOUL
GALERIE DAMIEN TISON
WA DESIGN GALLERY
Contemporary Urban Art Section
AD GALERIE
GALERIE SEBASTIEN ADRIEN
GALERIE ARTFONTAINEBLEAU
GALERIE ART JINGLE
ARTKANOID GALLERY
GALERIE ANGE BASSO
BAUDOIN LEBON
BEL-AIR FINE ART
GALERIE BERTHÉAS
GALERIE BRUGIER-RIGAIL
GALLERY CART – ART FOUNDATION
CASAVELLS
GALERIE DURET
GALLERY JOEUN
K+Y GALLERY
JOËL KNAFO ART
GALERIE LÉLIA MORDOCH
NEXTSTREET GALLERY
GALERIE PERAHIA
DAVID PLUSKWA ART CONTEMPORAIN
GALERIE SALTIEL
VALVERDE ART GALLERY
VISUS GALLERY
GALERIE GERALDINE ZBERRO
Exhibitions
For this 12th edition, the fair will set up different events within the fairgrounds, such as three exhibitions of three contemporary artists from different backgrounds which focuses on the ecological issues.
The exhibition Inspire by Tristan Vyskoc features 16 paintings of 2 meters high each, a huge encircling canvas 32 meters long inside which people may walk around and which offers to see the Mont-Blanc 360, reminding us about our responsibility as men turned the earth into Anthropocene.
Keep It Wild by Patricia de Solages tells the stories of our planet's generous yet fragile nature throughout her pictures. Images from the series are printed out on survival blankets, as the artist had a need to show the fragile nature and save the sea and the glaciers.
The exhibition Le Nord 1000 by Kongo will present works the urban artist created for the Saint-Exupery Foundation which highlight the values they share through a tribute to the famed author. The artist painted Nord1000 aircraft, the German airplane which is historically as well as symbolically of special importance.
The fair will also present the Imaginary Collection, welcoming B Signature Hotel & Resorts Group. The hotel group's management played the part and gathered a collection of timeless works shown in the shared open spaces of each of their hotels, demonstrating the group's commitment in favor to contemporary artistic creation.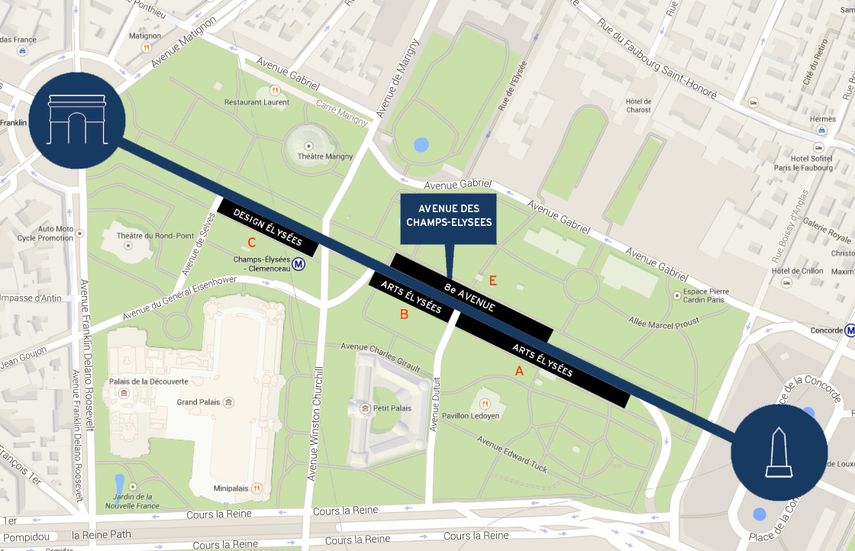 Practical Information
Art Élysées – Art & Design 2018 will take place at the Pavilions, avenue des Champs-Élysées, Paris 8e from place Clemenceau to place de la Concorde from October 18th until October 22nd, 2018. The preview for press and professionals by invitation only will take place on October 17th from 2 to 6 p.m., while the Vernissage will take place from 6 to 10 p.m.
The fair will be open to the public from 11 a.m. to 8 p.m. on Thursday, Friday, Saturday and Sunday and from 11 a.m. to 6 p.m. on Monday.
The price of the ticket will be 15€, while the price of the catalog will be 20€.
For more information, visit the official website of the fair.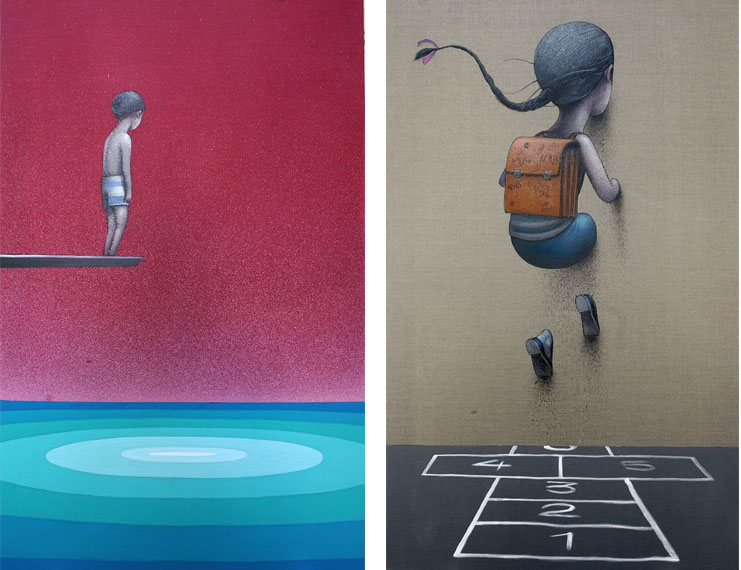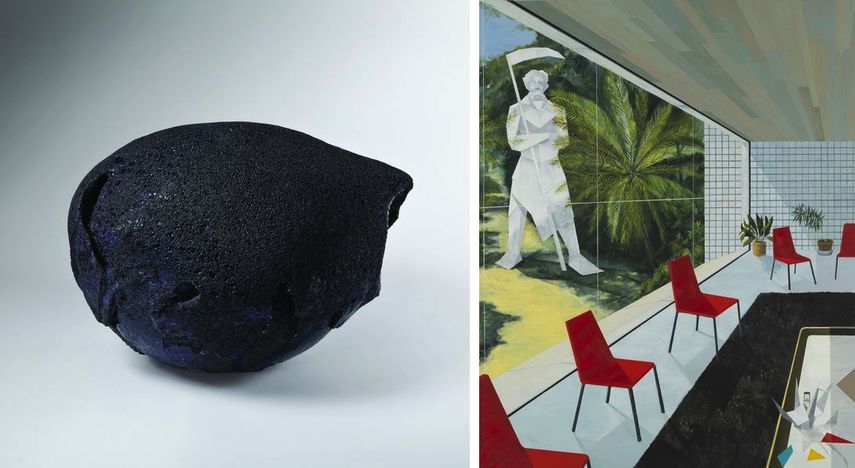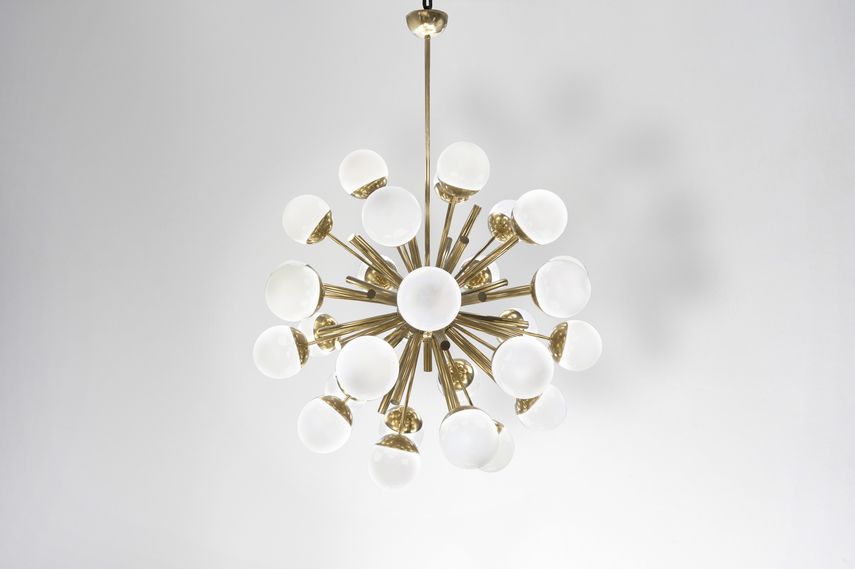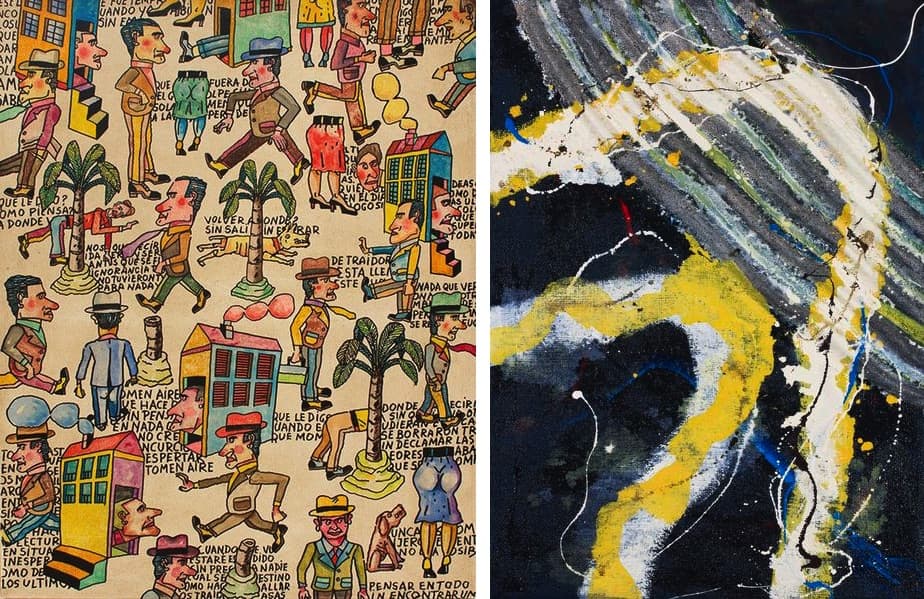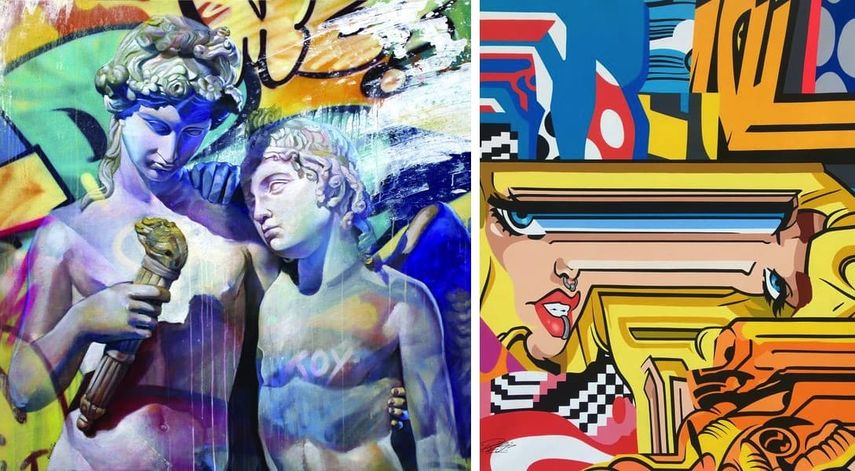 Featured images: Sylvie Mangaud – Together. Bronze, 60 cm. Courtesy Hegoa Gallery; Jean-Philippe Duboscq, 2018. Acrylic on canvas, PA-11- 140 X 200 cm. Courtesy Nardone Gallery; Eleanor Lakelin – Rising Rhythm. Sycamore, Time and Texture. Courtesy 1831Art Gallery. All images courtesy of Art Élysées.