Art Everywhere
The epochal contribution of urban and street art to the entirety of the cultural and artistic discourse was the displacement of artwork from spaces where it commonly resided into public spaces. Thus, artists created a different platform for art, making it accessible to those who didn't have an opportunity to enjoy art on a regular basis. What is more, surely some of the artwork found on diverse city walls inspired people to find out more about the work itself and, perhaps, go on a discovery for new artwork in galleries and museums. This was the inspiration for the Art Everywhere campaign. The campaign was launched on August 4th 2014, in Times Square.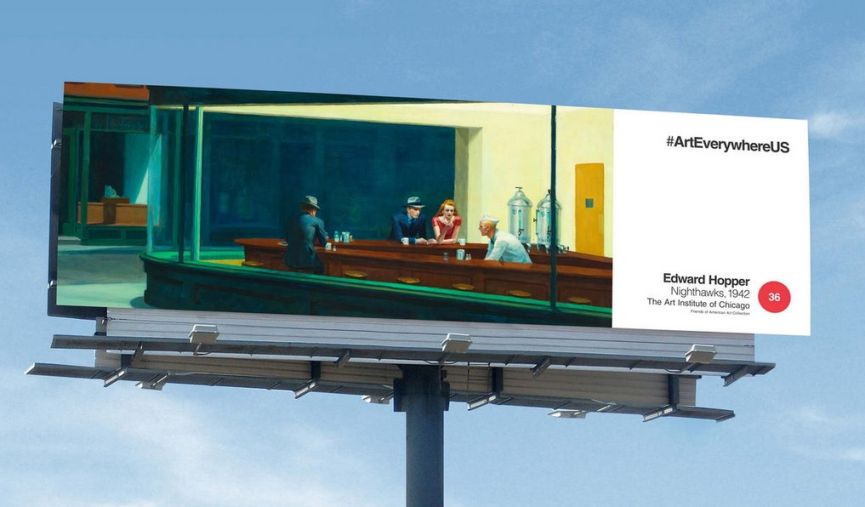 How is Art Everywhere?
In collaboration with Outdoor Advertising Association of America and five museums – the Dallas Museum of Art, the Los Angeles County Museum of Art, the Art Institute of Chicago, the National Gallery of Art in Washington, D.C. and the Whitney Museum – this project was inspired by the Art Everywhere UK, which was launched last year by Richard Reed. During the campaign, the artwork will be on view to an audience of millions, inspiring people to visit museums. The intention of institutions which participate in this project is to create a situation where artwork can invade the time and space of daily life. In this regard, it has been available for users to scan the works with smartphones, discovering the history of the piece, more about the artist, as well as the museum the artwork comes from.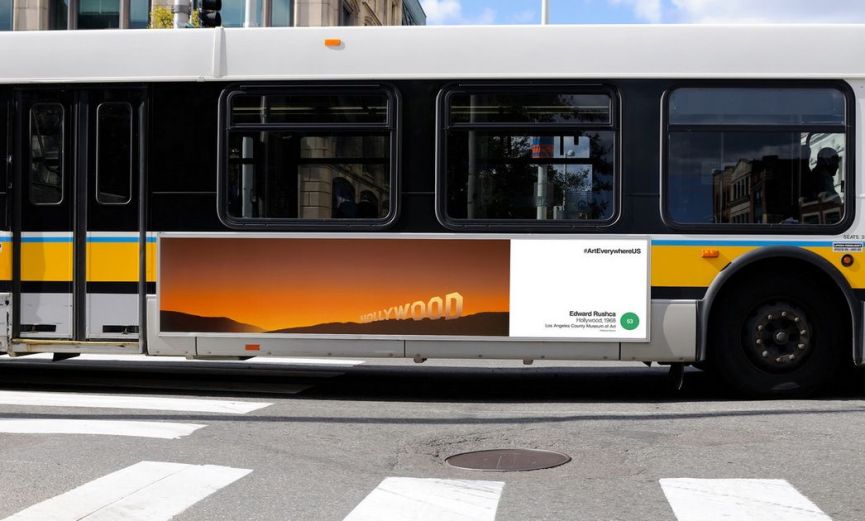 The Most Treasured American Artworks
Representatives of museums, during the process of the selection of artwork, paid special attention to gender and race of the artists, making the selection of artwork an inclusive process. In addition, they have included artwork of the first-generation Americans, as well as artists working in the folk tradition. Later on, during the spring, the public had their say in the matter, submitting nearly 170,000 votes. The result was a selection of 50 artworks which are on display on static and digital displays. At the end, museum representatives chose an additional 8 pieces, making a total of 58 artworks which include Mary Cassatt's "The Child's Bath", Andy Warhol's "Campbell's Soup Can", James McNeill Whistler's "Symphony in White, No. 1", Gilbert Stuart's portrait of George Washington, and many other. Under the motto of organizing "the biggest art exhibition in history", the Art Everywhere campaign promotes national art history, placing it in the cultural space of the popular.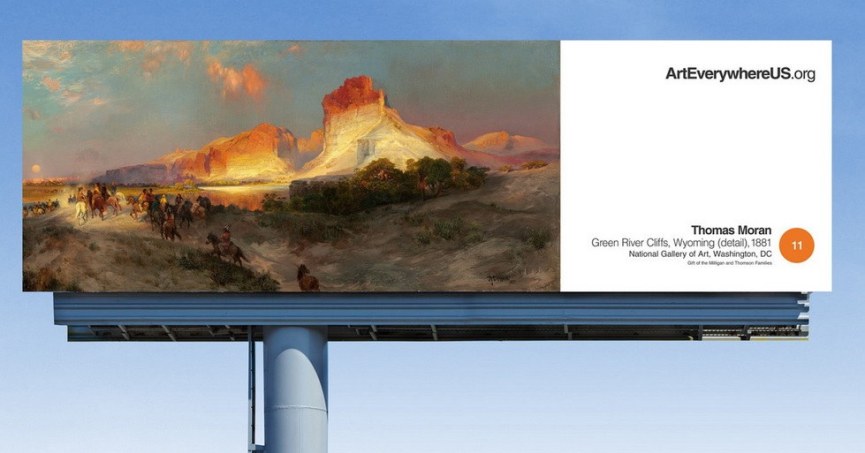 [mc4wp_form]