Art Hamptons 2016 - An Exciting Summer Art Fair Experience
After the huge success of the last year's edition that reported massive attendance and record sales, Art Hamptons 2016 will kick off the summer season and return to Bridgehampton for its 9th edition. As the region's original and longest-running festival, Art Hamptons is visited by around 15,000 collectors and art lovers, with only the opening night attracting nearly 4,000 members of the art Hampton's art community. Hosted from June 23rd to June 26th in one of the most exclusive neighborhoods in the Hamptons, Art Hamptons will present a remarkable program for art enthusiasts, art dealers and collectors from all corners of the globe, once again demonstrating its strength as a leading modern and contemporary art fair.
In addition to featuring an exceptional selection of modern and contemporary art presented by the leading galleries from the US and around the world, the art fair will offer a dynamic series of events and special programming, such as panel discussions and VIP events. Offering a possibility for visitors to see and purchase some outstanding works by both emerging and renowned artists and participate in various side programs, Art Hamptons will certainly be an engaging and well-curated summer art fair experience.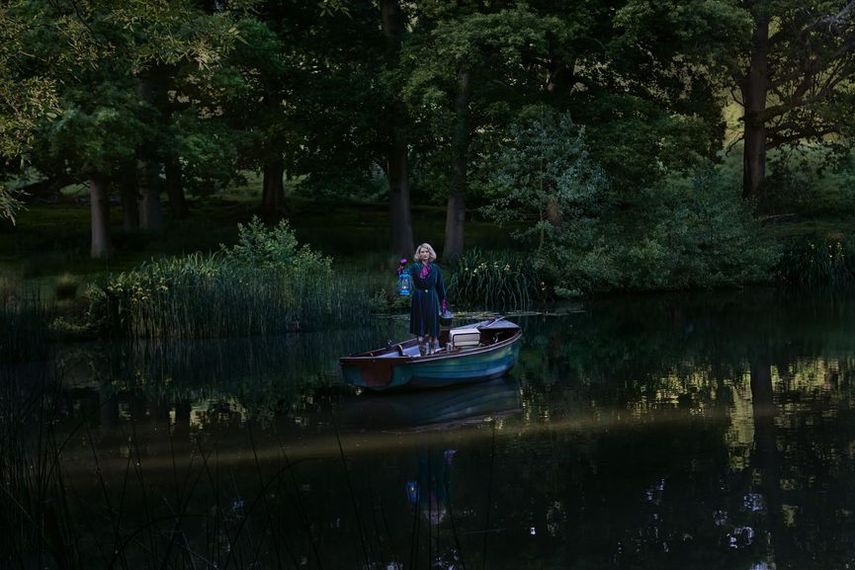 The Exhibitors at Art Hamptons 2016
Art Hamptons will host around 65 galleries coming from various parts of the globe. With such a diverse selection it is difficult to single out any of them, but we might mention just a few of our highlights. Be sure not to miss booths of Corey Helford Gallery from Los Angeles representing a diverse collection of international artists, primarily influenced by today's pop culture and collectively encompassing style genres such as New Figurative Art, Pop Surrealism, Neo Pop, Graffiti and Street Art, and Post-Graffiti; Haven Gallery from Northport working with both emerging and established artists transcending their medium and subjects; Lilac Gallery from New York focusing on emerging international artists exploring new media and cutting edge techniques; Row Gallery from Columbia, South Carolina; 308 Art Contemporaneo from Habana focusing on Cuban contemporary art and Galeria Bruno Massa from Paris exploring the very latest cultural evolutions in the world of contemporary art.
308 Art Contemporaneo | Miramar, Cuba
Able Fine Art NY Gallery  | New York, NY
Adamar Fine Arts | Miami, FL  
Ai Bo Gallery | Greenwich, CT
Artblend | Fort Lauderdaile, FL
ARTMIX |  Brooklyn, NY
Artspace Warehouse | Los Angeles, CA
Axiom Contemporary | Santa Monica, CA
Bruce Lurie Gallery | Los Angeles, CA     
C Fine Art | New York, NY
Collage Habana Gallery | Havana, Cuba   
Corey Helford Gallery | Los Angeles, CA
Donghwa Ode | Hackensack, NJ
Donna Schneier Fine Arts | Manalapan, FL       
E-Moderne Gallerie | Philadelphia, PA
Emmanuel Fremin Gallery | New York, NY       
Envie D'Art | Paris, France    
Evan Lurie Gallery | Carmel, IN
Fernando Luis Alvarez Gallery | Stamford, CT
Galeria Habana | Havana, Cuba
Galeria StandARTe | Madrid, Spain
Galerie Bruno Massa | Paris, France
Gallery 88 | Miami Beach, FL     
Gallery d'Arte | New York, NY
Gallery NK | Washington, DC      
George Billis Gallery | New York, NY  
Habatat Galleries | Royal Oak, MI
Haven Gallery | Northport, NY
The Hooke Sculpture Gallery | Sag Harbor, NY
karyn mannix contemporary | East Hampton, NY
Kidder + Smith Gallery | Boston, MA     
KIMHYUNJOO Gallery | Seoul, South Korea
Kips Gallery | New York, NY        
Lawrence Fine Art | East Hampton, NY
Lilac Gallery | New York, NY
Museum of Russian Art | New York, NY
Next Step Studio | Ferndale, MI
Okay Spark | Norfolk, VA
Pigment Gallery | Barcelona, Spain
Rebecca Hossack Art Gallery | New York, NY     
RJD Gallery | Sag Harbor, NY
Row Gallery | Gyeongju-si, South Korea    
Sandra Lee Gallery | San Francisco, CA
Sara Nightingale Gallery | Watermill, NY
Sasha D. Espacio de Arte | Cordoba, Spain
Space 776 | Brooklyn, NY
Space in Art NY | New York, NY
SPiN Galleries | Shanghai, China
The Tolman Collection | New York, NY
Villa del Arte Galleries | Barcelona, Spain
The Side Program
After the private opening night preview on Thursday, June 23rd, visitors will have a pleasure to participate in a series of VIP events, special programming and panel discussions. Discussions at Art Hamptons will certainly raise interesting questions and provide new insights, as the selection of topics will be very diverse. The panel discussion Cuban Art Today will explore the societal, cultural and economic changes and their effect on the art scene in Cuba today. Within the discussion The Allure of the East End, the panelists will examine the significance of the East End's artistic gatherings that first began in the 1980s. Additionally, Art Hamptons will organize various VIP events including special talks and presentations, private tours and parties.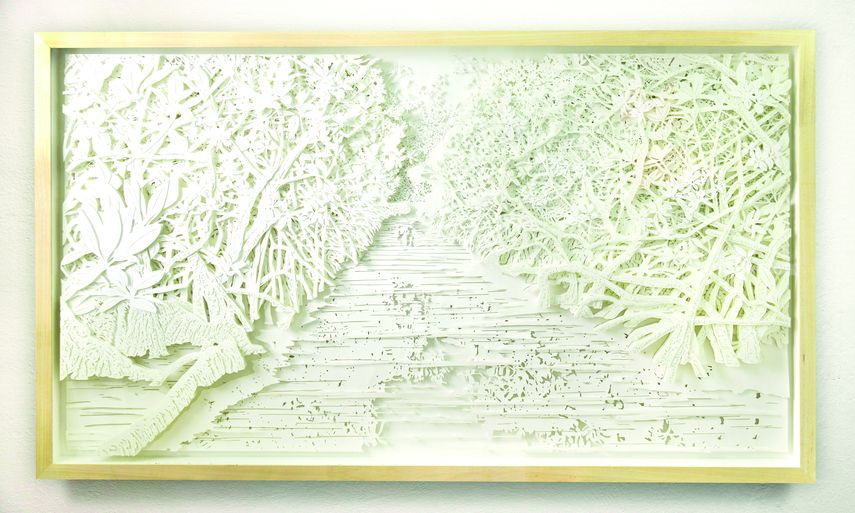 The Opening Night Preview Benefit
The Opening Night Preview of Art Hamptons will benefit the Long House Reserve and the Samuel Waxman Cancer Research Foundation. The chairs of the inaugural Host Committee will be a internationally renowned textile designer and author Jack Lenon Larsen and art patrons and philanthropists Maria and Kenneth Fishel. As 2016 marks the 25th anniversary of Long House Reserve and 40th of Samuel Waxman Cancer Research Foundation, Art Hamptons will align with these two illustrious irganizations for their important milestones.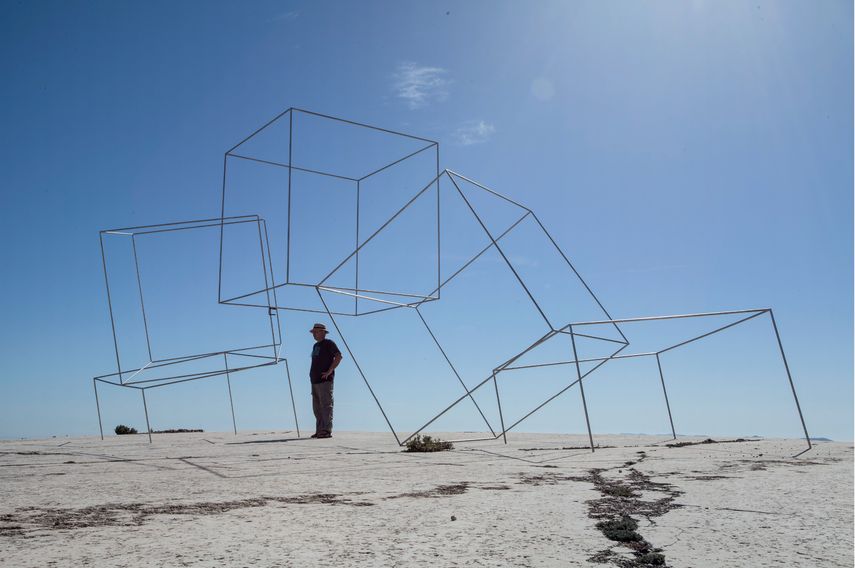 The Location of Art Hamptons
In 2015, Art Hamptons has moved to a stunning new location. A private Lumber Lane Reserve estate in Bridgehampton, a much grander and more accessible location, is an awe-inspiring place in the epitome of luxury. Owned by patrons of the arts Maria and Kenneth Fishel, this private estate with vast acreage will provide an aura of excitement and exclusivity.
The Location
Practical Information
Art Hamptons will be held from June 23rd to June 26th, 2016 at Bridgehampton, NY located at 900 Lumber Lane and Scuttle Hole Rd. Opening Night Preview will be organized on Thursday, June 23rd from 5pm to 9pm. More information you can find on the official website of the art fair.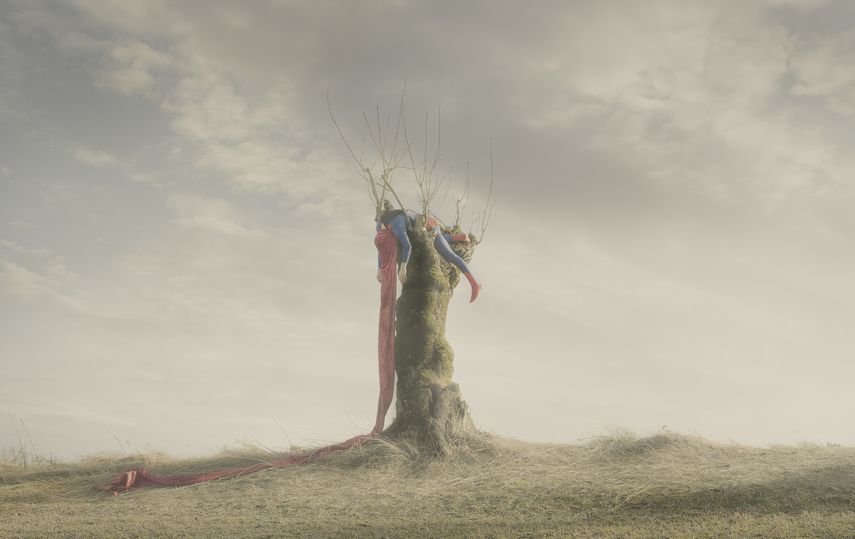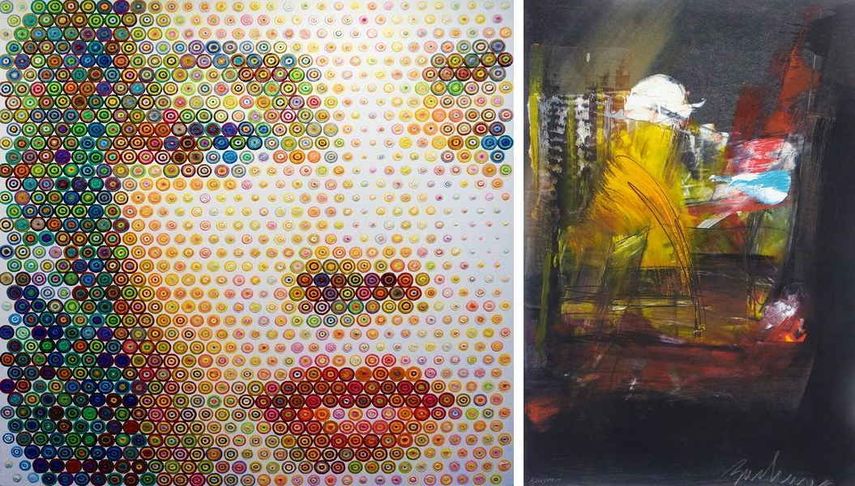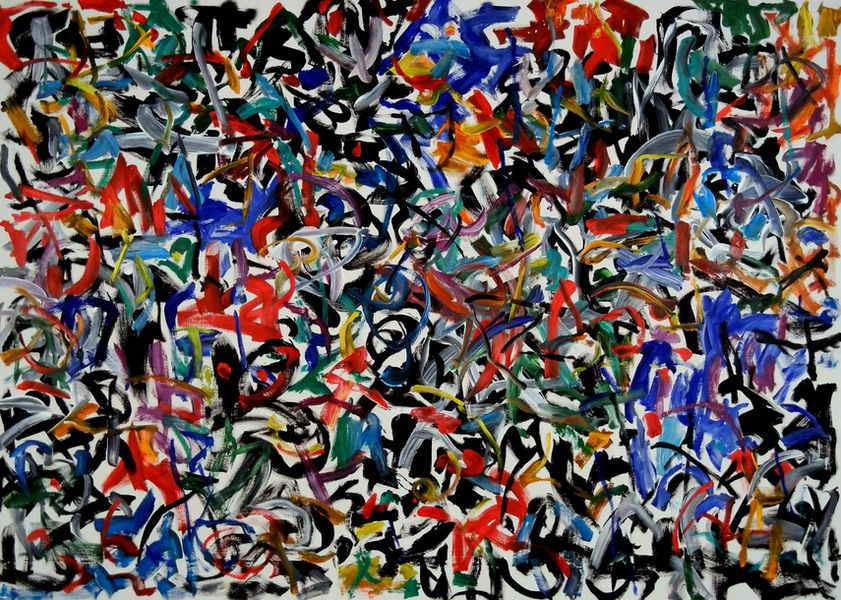 Featured images: Art Hamptons 2015. All images courtesy of Art Hamptons.
Follow These Galleries
Los Angeles, United States

Northport, United States