Art Heist Prints
It is certainly a fruitful year when it comes to the number of cool prints that came to life and knocked on our door. We have wrote about Pejac's Heavy Sea, John Thoughborough's Lore, and those are just some of the releases that are worth mentioning. Recently we compiled a list of ones we fancy the most from ones and you will have pleasure of reading it in very soon future. However, it is two weeks until the New Year's Eve and the wheels keeps on rolling. Coming from one of the on-line art shops called the Art Heist, an all-new collection of prints is available for purchase. Creators of these prints are names you have heard of many times in the past, as they are some of the main protagonists of the urban art.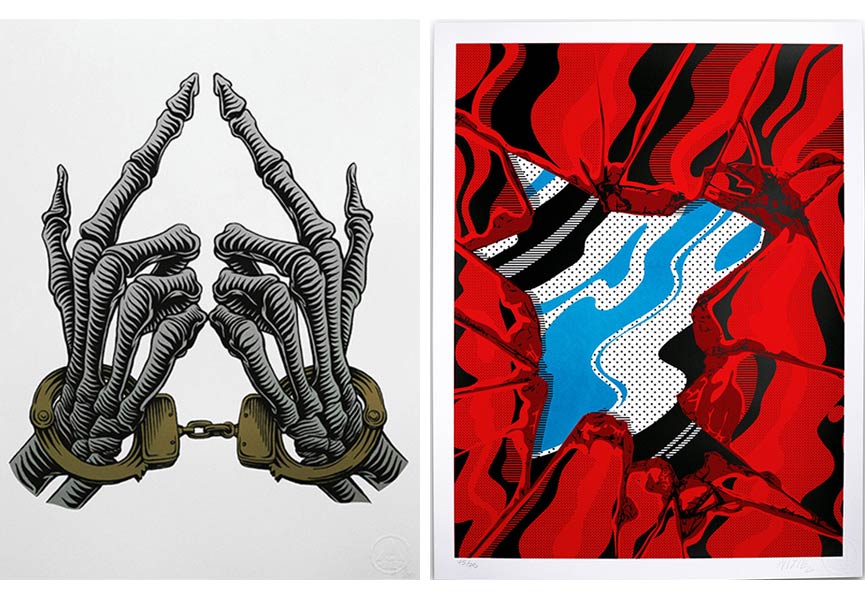 Say Hello to the Authors
Art Heist really did a good job when compiling the selection for the print release. The selection includes work made by none other than Vizie, Omens, Kc Ortiz and Jesse Hazelip. Almost the same list of authors featured in the recently held Further/Farther group show at the The Seventh Letter Flagship Store and Gallery. The mentioned group show displayed the body of work of all the artists as one big piece, while disclosing some of the main influences the group has absorbed, from psychedelic imagery, to religious content in the form of Buddhist prayer flags. This time, the "host" of this collection is the Art Heist shop and it is bringing us print releases that carry a similar vibration as those before mentioned. The prints come for very affordable price, only 40$ for the ones made by KC Ortiz and Omens, and for 50$ you can get your own copy of the Vizie and Jesse Hazelip's artwork.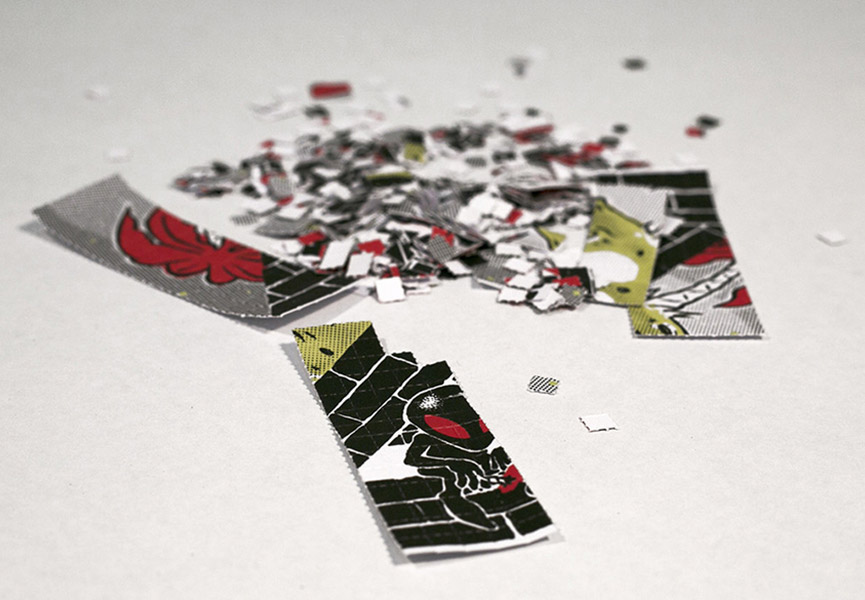 About the prints
This edition comes in limited amount of copies and some of them are made in only 75 replicates while the others count to 130. Art Heist has a special offer for the ones eager to get the copy. For those that order their prints before the 18th of December, they will receive it just in time for Christmas. For all interested in obtaining these artworks, go to the Art Heist shop and claim a copy of your own.
If you are a big fan of prints and want to trace everything that is related to this topic, sign up for My Widewallls and stay tuned as we bring you more and more!
[mc4wp_form]