How Much Art Was Reported Stolen in a Heist This Year?
From the plundered tombs of the Pharaohs to Nazi-looted artworks and the artefacts destroyed by ISIS, art has been regarded as the symbol of power and status, a token of cultural identity. Ever since humans attributed value to it, in every sense of the word, there was art heist, as a way to get your hands on something very pricey without having to rob a bank. We can't not think about the case of the Isabella Stewart Gardner Museum in Boston, the greatest art heist in American history, which saw two burglars dressed as policemen take away as much as $500 million worth of artworks as long as twenty-six years ago. To date, no one has been arrested for the crime, nor has any of the paintings by masters like Rembrandt, Vermeer, Manet or Degas been found and returned, thus inspiring a series of other heists to take place in years to follow. Because the percentage of recovered artworks only falls between 5 and 10% and because the art market seems to be handling some serious dollar figures these days, thieves are feeling lucky, and even though we're only three months in 2016, we've already had a handful of cases of reported art snatched from its owners around the globe.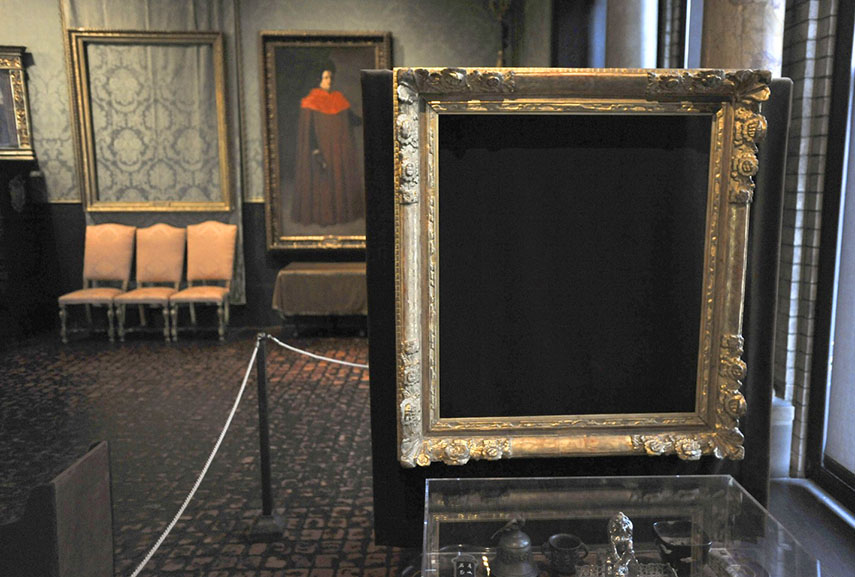 Biggest Art Heist Reports of 2016 So Far
Surely one of the biggest art heist operations was brought to an end in mid-March, when more than 40 art handlers and four auctioneers from Hôtel Drouot, one of the most respectable and long-standing auction houses in France and globally, were put on trial for organized theft, conspiracy and handling of stolen goods. The year 2016 was an important one for the shocking discovery that this inside job had been developing for years, maybe even decades, making thousands of objects systematically disappear from the auction house, including pieces of furniture, jewellery and a painting by Gustave Courbet. Roughly 280 tons of valuable objects were accumulated over the years, a strike that was interrupted by an anonymous phone call to the police back in 2009. According to the Independent, the key to their years-long success was the collaboration between the members of the network, handlers and auctioneers. The handlers were in charge of clearing the homes of the rich, recently deceased people from whom they would steal pricy items, which they would return in case the relatives would complain. The valuable objects also disappeared during the valuation of estates while they were in storage or on their way to Hôtel Drouot. The auctioneers would then sell the works at auction, or sometimes only parts of a work in order to deflate its value, after which that work would be restored and resold as a complete whole for a much higher price.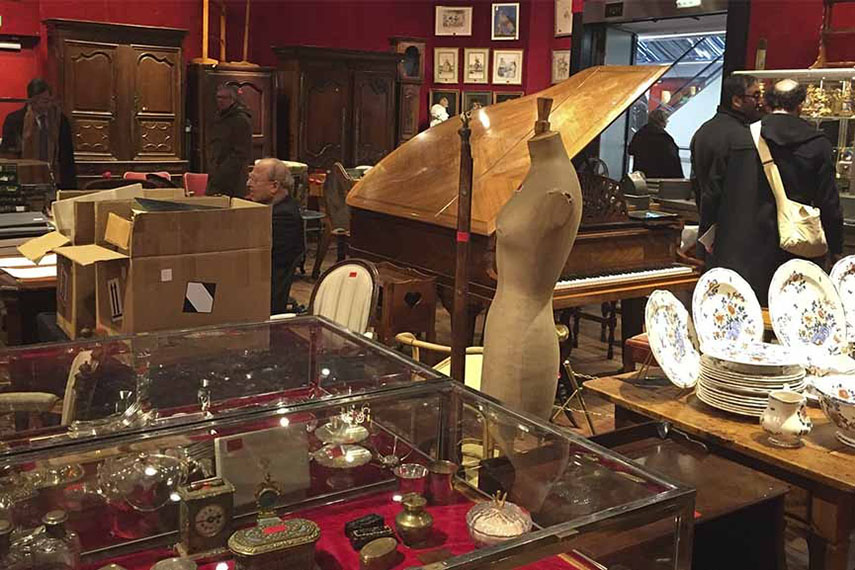 Unveiling Stolen Artworks
Although this year has yet to see a robbery happen, many older cases of stolen works were revealed in the past three months. In January, the Los Angeles Police Department said roughly $250,000 worth of artworks was taken away alongside a tractor-trailer carrying them in an industrial part in Chatsworth back in November 2015. The preliminary inventory of the cargo revealed many antiques, collector's glass, sculptures, prints and paintings, some of which were made by the likes of Henri Matisse, Marc Chagall, Joan Miro and Keith Haring. The police did not disclose details on the owner of the trailer and it seems that the vehicle is yet to be found. They also called for anyone with information to contact their Commercial Crimes Division Art Theft Detail detectives at (213)486-6940.
On March 13, it was revealed that five paintings by British artist Francis Bacon have disappeared from the Madrid home of their owner. The portraits and landscapes, estimated at some $34 million, were actually taken away in June 2015, but the news of the larceny hasn't been made public until a couple of weeks ago. This crime was apparently an impeccable one, with highly professional burglars who stole the works while the owner was away, carefully disabling the alarm system and leaving no traces of their handiwork. According to the Spanish media, the owner of the artworks was only described as a close friend of the late artist.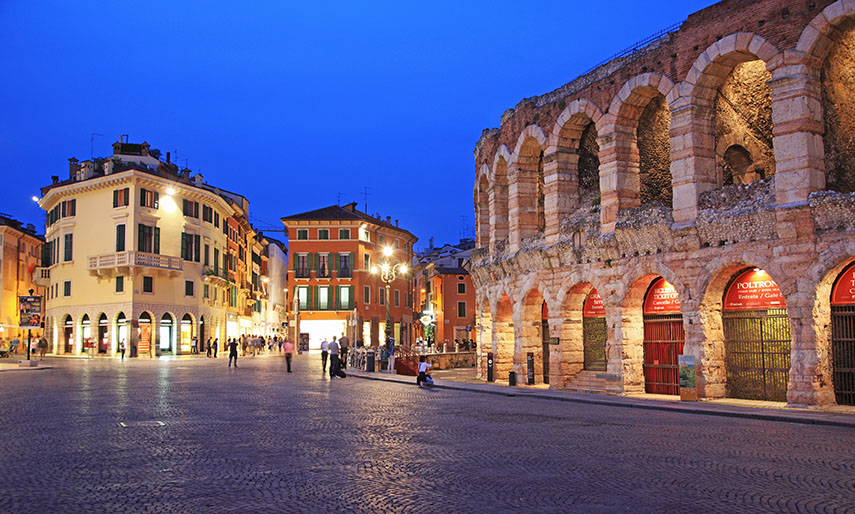 The Rare Solves
In spite of very small odds and a fairly short time window at this point, 2016 also brought some pleasant surprises, as a couple of cases were actually solved. An original painting by Pablo Picasso was recovered in January as the result of an undercover operation by the Turkish police in Istanbul. In the manner of a proper thriller-drama movie, police managed to get the 1940 oil on canvas entitled Woman Dressing Her Hair back by acting as the painting's potential buyers, agreeing to purchase it for $7 million. The piece was initially taken from the New York home of a female collector at an undisclosed time and brought to Istanbul to be sold on the black market. It depicts Dora Maar, Picasso's lover and longtime muse. The painting was sent to the local Mimar Sinan Fine Arts University for examination before it would be returned to its rightful owner in the United States.
Also involved in a solved case, though not consciously, was Christie's New York. The auction house was raided by the US Immigration and Customs Enforcement agents in March, resulting in the confiscation of two religious Indian artifacts ahead of a sale that eventually went on as planned four days later. The event appears to be linked to dealer Subhash Kapoor, who was extradited to India in 2011 to stand trial on charges of organising a $100 million smuggling ring, through which he looted rare antiquities from several countries and their prominent institutions and museums. The sandstone artefacts, believed to be from the 8th and 10th centuries AD and valued at $450,000, were removed from Christie's New York with the full cooperation of the auction house on the investigation. Christie's declared they had no knowledge of the claims against the works in question.
Finally, we have the Italian Art Squad, one of the most efficient and unique police departments dedicated exclusively to looted artworks, and March was a very good month for them. Only four months after three individuals entered Verona's Castelvecchio Museum and took away as many as 17 paintings valued at more than $16 million, the special forces arrested 13 people believed to be responsible for the crime. The main clue for the intense investigation was some 4000 hours of surveillance video footage taken during the heist, which also revealed that the crime in question was an inside job – the burglars turned out to be related to the security guard's Moldovan wife. As the result of a large operation on an international level, nine Moldovans and three Italians were arrested in their respective homelands, while the artworks, also discovered in Moldova, were in the process of being recovered.
A talk with Robert K. Wittman About Crimes and the Recovery of Artworks
Good Thieves, Bad Businessmen
While there will always be a perfect art heist or a few, with the most silent of break-ins and the most careful of exits, what these criminals don't usually think about is what to do with the artworks once they're in their possession. How exactly do the burglars of that Madrid home plan on getting rid of the paintings as famous and as familiar as those of Francis Bacon? At least the arrested Moldovans planned on staying quiet for several months before trying to sell their trophies, unlike the criminals in Istanbul whose impatience got them busted because. This is exactly why these crimes are among the hardest ones to solve – artworks usually remain underground for very long periods because it's quite difficult to sell them on the black market, especially if it's a known work. Looted art databases like the one of FBI, Interpol or a few dedicated organizations contribute to this fact, unfortunately only to a certain extent. Robert K. Wittman, the founder of the FBI's first arts crimes investigation unit and the author of a book on the subject, often says that the true art isn't stealing, it's the selling", because if you don't have one of the factors that give an artwork a value – authenticity, provenance or legal title – there's nothing much you can do with it… unless you tip off the authorities, like the characters of the Pulitzer Prize-winning novel The Goldfinch.
Editors' Tip: Priceless: How I Went Undercover to Rescue the World's Stolen Treasures
Robert K. Wittman was an FBI agent who went undercover, usually unarmed, to catch artwork thieves, scammers and black market traders in Paris and Philadelphia, Rio and Santa Fe, Miami and Madrid. Now, his fascinating endeavours found home in a comprehensive memoir, in which he reveals the stories that saved hundreds of millions of dollars worth of art and antiquities. The breadth of Wittman's exploits is unmatched: He traveled the world to rescue artworks by Rockwell and Rembrandt, Pissarro, Monet and Picasso, often working undercover overseas at the whim of foreign governments. In his final case, Wittman called on every bit of knowledge and experience in his arsenal to take on his greatest challenge: working undercover to track the vicious criminals behind what might be the most audacious art robbery of all.
Featured image: Francis Bacon artworks. Image via artsation.com. All images used for illustrative purposes only.