Art Industry Companies have lost 22 % in Market Value during August of 2015!
It appears that the month of August 2015 was not good for a lot of people, and no, I'm not talking about those who hate summer, heat and moist (not now, at least). This time it is about the art market, companies on this market and their value, that, unlike the air temperature, went way, way down in August. As the Skate's Art Stock Index (SASI) has shown, art industry companies that are listed on stock markets around the world, have lost stunning 22 percent of their market value in August alone! Not only that, the whole year up to date was just horrific, as Skate's Art Stock Index is down a whooping 33 percent from the beginning of 2015. In other words, 17 listed art companies that are included at SASI lost one third of their value in just eight months.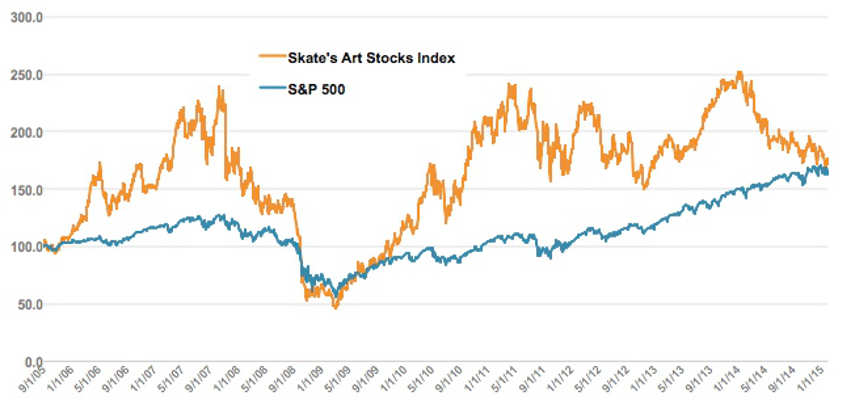 What Happened in August
Perhaps you haven't heard, but the stock markets all across the globe went berserk in August. It all started in China's Shanghai Stock Exchange. If we go back one year, Shanghai Stock Exchange Composite Index was around 2300 points, showing slow but steady growth. Then, in November 2014, the first big jump occurred, and the index was over 3300 points. In the beginning of April 2015, the index was already over 4000 points, and by the beginning of June, it soared over 5100 points. So, the shares at Shanghai Stock Exchange had more than doubled their prices in less than a year. But then the June 12th came, and the big fall had started. Chinese largest mainland stock exchange lost all that it gained in 2015 in three big and sharp declines (one in June, one in July, and the biggest one happened August 24th), and it went back under 3000 points for the first time since December 2014. Since the financial market is highly globalized, this huge downfall was immediately felt on stock markets all around the world, from Japan and Europe to the U.S. of A. – all big stock exchanges lost at least 4 percent in one day (August 24th, dubbed "The Black Monday", after the original "Black Monday" in 1987 and the similar chain drop of stock markets).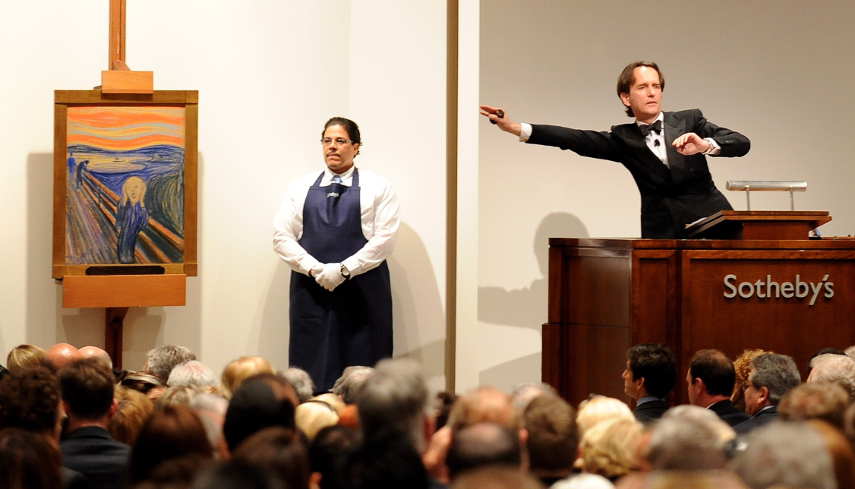 Big Drop for Etsy, Shutterstock and Schollium Group
Art markets are, obviously, the part of the globalized world, and they felt the same impact, only, it appears to be harder. There are 17 companies listed on SASI, and only three didn't lose their value in August – Artnews S.A, that gained 3.9 percent, artnet.com that gained 2.7 percent, and the MCH Group (the owner of the Art Basel franchise), that stayed close to the zero, but on a positive side, with +0.1 percent growth. On the other hand, there were some terrible results: Shutterstock fell huge 37 percent, Etsy had -31 percent, and Demand Media had 21 percent negative return in August. The analysts from SASI are worrying that this abysmal performance might discourage and turn away art industry companies that are thinking about listing themselves via initial public offerings (IPO), since the value of the shares of recent IPO companies are way bellow their IPO prices. For instance, Etsy has lost more than half of its value in eight months of 2015, and Poly Culture Group from Hong Kong lost almost a quarter of its value. Another recent IPO, Schollium Group from London, lost almost two-thirds of its value in 2015 so far. Shutterstock is not a recent IPO, but it lost more than half of its value, too.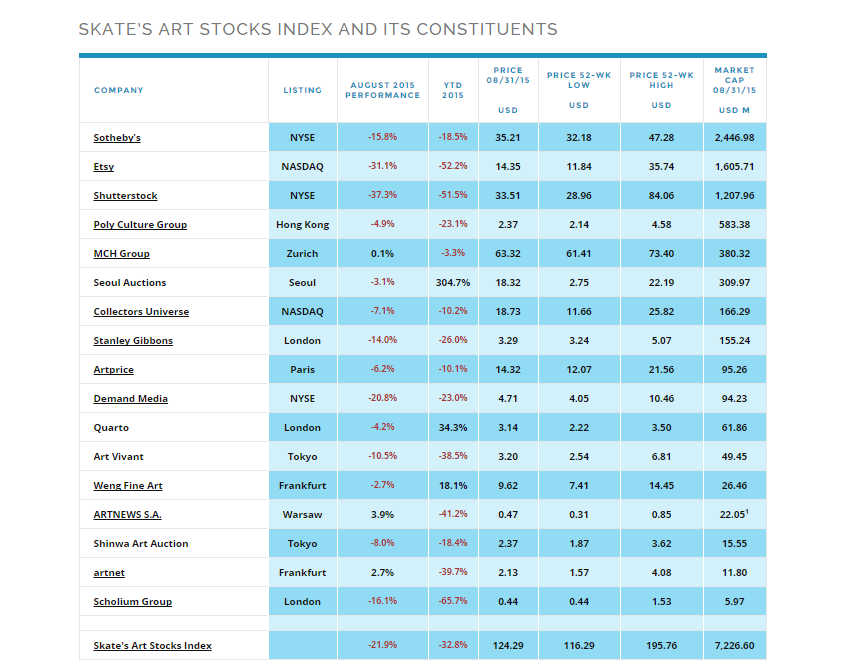 Bad Year for Art Industry Companies and Their Market Value
So, the art industry companies were having a pretty lousy year, and then came August, to turn their year into a disastrous one. Of course, things might change during the rest of the year: above mentioned stock exchanges (except for Shanghai's) bounced back and restored some of their loses from August 24th. Also, some big companies, such as the largest auction house in the world, Christie's, are private ones, which means that they are not listed on stock markets and don't have the obligation of publishing their financial reports. Thus, we don't know the state of their business in 2015 so far, nor we will get to know – perhaps the state of the art industry is not that bad? That is highly unlikely, though, as all of them – listed and unlisted art industry companies – are parts of the same market, and share similar problems and woes.
Your opinion is valuable to us! Please join us for a discussion on our Facebook page.
Sign up for My WideWalls for FREE and be up-to-date with contemporary and street art.
Featuring image courtesy of Business Insider.