Art Kieda: A New Movement
Contemporary art is, indeed, in crisis for a long time. Dealers, auction houses and wealthy collectors greatly determine current terms of art production. Nevertheless, there are politically aware artist which do not hesitate to criticize the existing situation. Approaches differ, but the struggle for other kind of perception stays as a crucial task of one's artistic practice. Especially if we are talking about experiments in public space.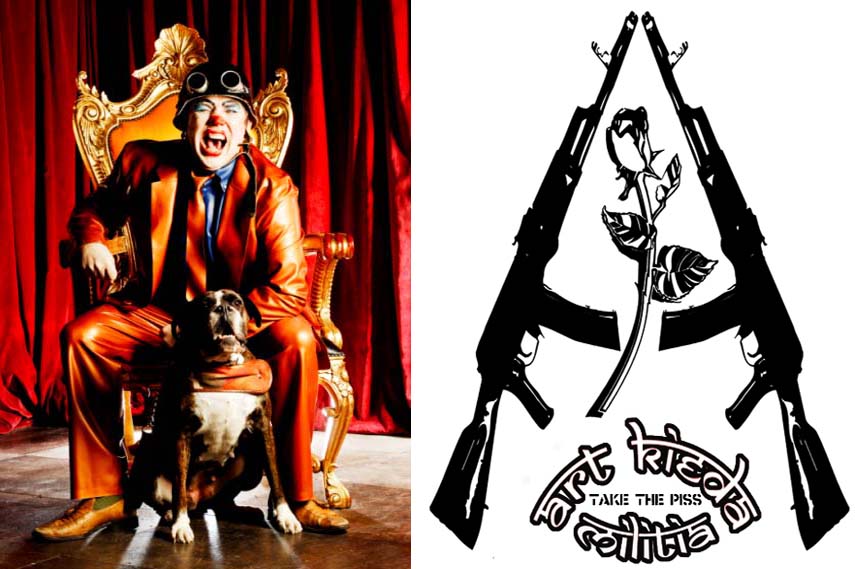 Art of Art Kieda
Art Kieda is an arto-politico humorist movement led by self proclaimed art terrorist, AK47theartist. The man behind this initiative is actually Andy Link, a Leeds United fan and art lover whose former careers include acid house promoter and porn producer. By appropriating name of soviet rifle and by using almost military tactics of shock and sudden assault, AK47 is constituting his politically engaged art relying on legacy of conceptual art and Marcel Duchamp. As the author says the movement was built on the concept of challenging people's perceptions of art.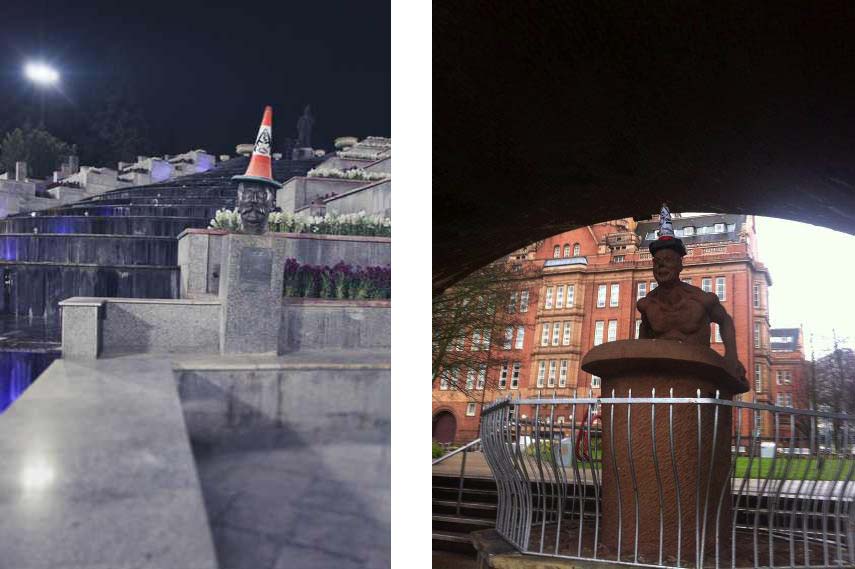 AK47's Public Interventions
Series of stunts in the early 2000s took place on various location in public space, including "kidnapping" of Tracey Emin's neon sign, bearing the words ''Just Love Me'' from outside the Hackney Empire in 2004. Their most famous stunt was kidnapping Banksy's "The Drinker" statue from a square near Shaftsbury Avenue in 2004. AK47 asked Banksy for a ransom, resulting in a journalist at the Guardian acting as hostage negotiator for the piece. Banksy eventually offered AK47 the money for petrol to burn it. His first UK commercial show Bullets Straight from the Heart in 2013., which showed weaponry at its core, with bullets either bursting through Perspex sheets or painted pink and blue, definitely marked AK47 as one of the anarchic and mischievous artist of today.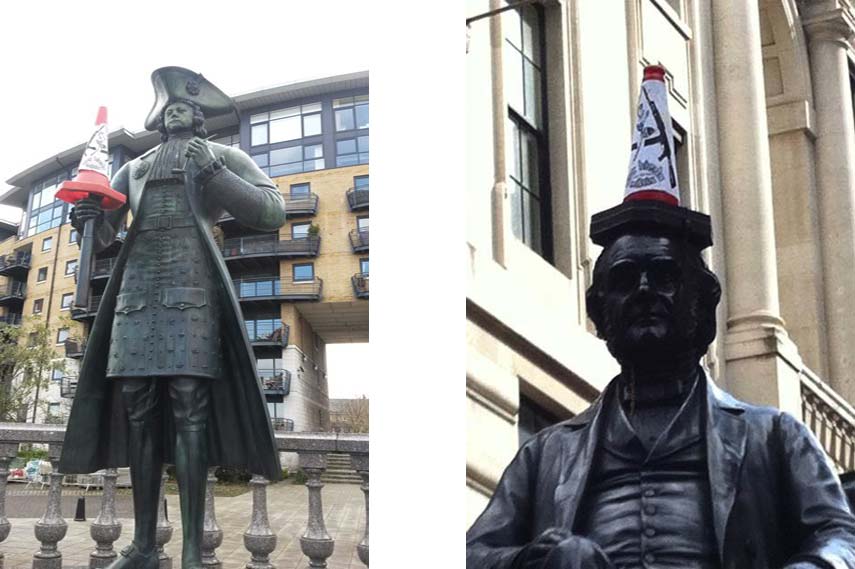 Art Keida's Resurrection
Art Keida launched an international art event entitled Resurrection in cities and locations across the world. Under the guidance of AK47,  group submitted urban intervention of putting Art Kieda branded traffic cones on existing pieces of public art around the globe. By executing this exercise and campaign, AK47 is asking how far can one go in conceptual art; by placing the cone on existing works, does it become his own work or does the act become the work.
Art Kieda continues to urge comrades around the globe to produce the world's biggest collection of ART KIEDA artwork. With pieces currently displayed in cities such as London, Manchester, Birmingham, Sydney and Tehran, this exercise already truly proving to be a successful global event.
Keep on reading about latest art commotions and Sign up for My Widewalls!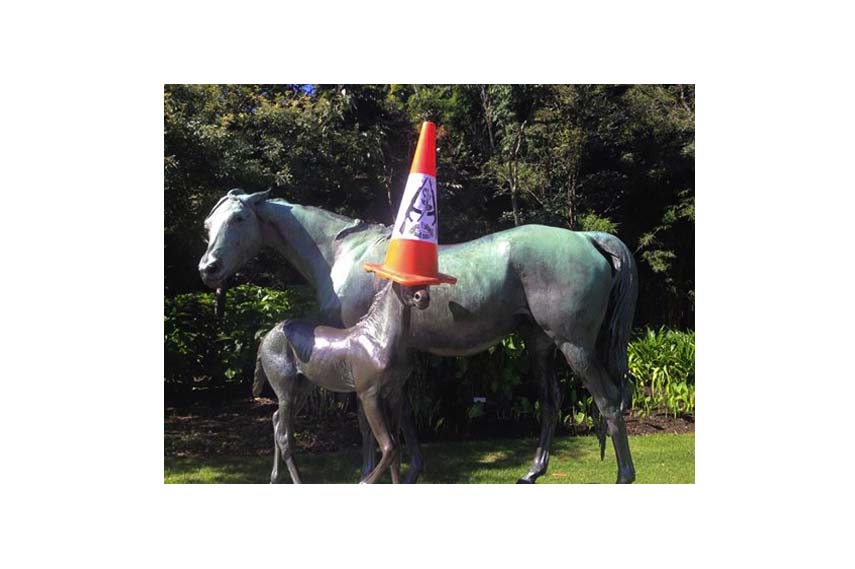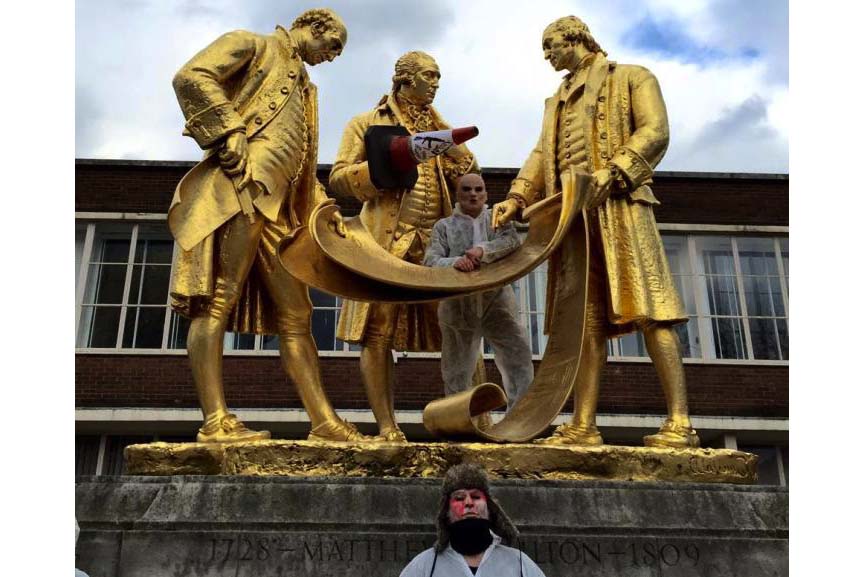 All images are courtesy of the artist. [mc4wp_form]