artmonte-carlo 2017 - Bringing a Unique Configuration of Diversity
Following the success of its first edition, artmonte-carlo is now returning for a second edition in order to expand the artistic platform on the Côte d'Azur. Taking place between April 29th and April 30th, the fair is at the very forefront of contemporary art, modern art and contemporary design, aiming to pay homage to the requirements of the region's numerous collectors and art enthusiasts. The foundation of the second exhibition of contemporary art was inspired by gallery owners and art collectors who have experienced artgenève, strengthening the ties between Geneva and Monaco even further.
Bringing together a selection of works from leading international galleries, artmonte-carlo will provide a unique opportunity for collectors and art lovers to discover and re-discover exquisite work of art in a relaxing atmosphere. Further enhancing the collection with non-commercial exhibition program of the highest level, the fair is characterized by a unique configuration of diversity that opens up dialogues between different participants within the art world. This year, artmonte-carlo will bring together 74 local and international galleries, art institutions and art spaces. Distinguishing itself from the big conventional art fairs by its size and concept, artmonte-carlo perfectly reflects its environment.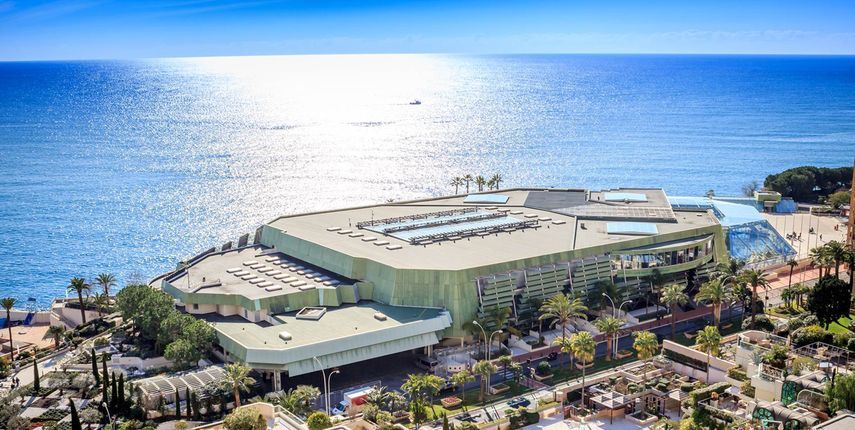 artmonte-carlo 2017 Exhibitors
The 2017 edition will gather 37 art galleries, 23 design galleries and 14 art institutions and art spaces. Be sure not to miss booths by Gagosian Gallery, a global network with sixteen exhibition spaces focused on modern and contemporary art; Galerie Mitterrand from Paris that has a special affinity for sculpture; Pace Gallery, a leading contemporary art gallery with exhibition spaces in New York, London, and Beijing; Galeria Continua, a contemporary gallery with venues in San Gimignano, Beijing, Les Moulins, and Habana; and Victoria Miro from London, a contemporary gallery showing work of both established and emerging artists from around the world; among others. Giving design a unique presence, the fair will present a show titled Objects, My Friends. Curated by Martine Bedin, the show will present 15 renowned design galleries and their most prominent artists. The selection of design-focused galleries includes David Gill Gallery from London, a centre for international art gatherings and design exhibitions; Dilmos Milano, an exhibition space for designer furniture; and Jean Nouvel Design from Paris, a multidisciplinary team working in the fields of furniture design, interior design, scenography, and visual communications; among others.
The Exhibitors List
GALLERIES
Air de Paris
Almine Rech Gallery
Art : Concept
Baró
Cortesi Gallery
Gagosian Gallery
Galeria Filomena Soares
Galeria Horrach Moya
Galerie Barbara Thumm
Galerie Catherine Issert
Galerie Chantal Crousel
Galerie Eva Meyer
galerie lange + pult
Galerie Mitterrand
Galerie Natalie Seroussi
Galerie Sébastien Bertrand
Galerie Xippas
Galleria Continua
Galleria Franco Noero
Gallery ABC-Arte
GNYP
Grob Gallery
In Situ - Fabienne Leclerc
Jousse Entreprise
Marian Goodman Gallery
MLF | Marie-Laure Fleisch
Pablo's Birthday
Pace
Photo & Contemporary
Robilant+Voena
Setareh Gallery
Simon Studer Art
Suzanne Syz Art Jewels
Taste Contemporary
The Breeder
Tornabuoni Art
Victoria Miro
DESIGN CURATED
Ammann//gallery
Antonia Jannone - Disegni di Architettura
Carpenters Workshop Gallery
David Gill Gallery
De Jonckheere
Dilmos Milano
François Laffanour - Galerie Downtown
Friedman Benda
Galerie Maria Lund
Galerie Patrick Seguin/Gagosian Gallery
Galleria Clio Calvi Rudi Volpi
Galleria Luisa delle Piane
Galleria Paola Colombardi
Galleria Rossana Orlandi
Gate Five Gallery
Jean Nouvel Design
Michele De Lucchi
Post Design Milano
Riva Venise
Sèvres - Cité de la céramique
Taste Contemporary
The Future Perfect
ToolsGalerie
INSTITUTIONS & ART SPACES
BeART
Lumière
Delfina Foundation
Fiorucci Art Trust
Fondazione Bonotto
Fondazione SoutHeritage per l'arte contemporanea
Fondazione Volume!
Izolyatsia. Platform for Cultural Initiatives
Espace de l'Art Concret
Les Rencontres Philosophiques de Monaco
Nouveau Musée National de Monaco
Oracular/Vernacular
SAM Art Projects
Svetlana
The Special Art Exhibition in Monte Carlo, Monaco
In conjunction with the salon, artmonte-carlo organizes an exposition on a yacht in Monaco harbor. Titled This Is The Sea and curated by Mohammed Salemy, the exhibition is inspired by Hito Steyerl's video Liquidity Inc, exploring several metaphoric imports of the concept of the sea. Artworks at this exhibition will connect the "undegroundedness" of the sea and its shifting and often unsettled surface to the political, technological and natural destabilization of our planet. Exploring financial, environmental and personal implication of the concept of liquidity, it tracks the aesthetics of the tumultuous storms of the 20th century, but it also looks critically at seasteading as the utopian project of the privileged class. The display that aims to extend the logic of the sea to the realm of contemporary art, This Is the Sea uses the spatial potentials of a floating yacht as a display and discursive space to set art free from the dependence on land. The exhibition will be on view at Yacht Big Mak, Monaco Harbour from Thursday, April 27th until Monday, May 1st.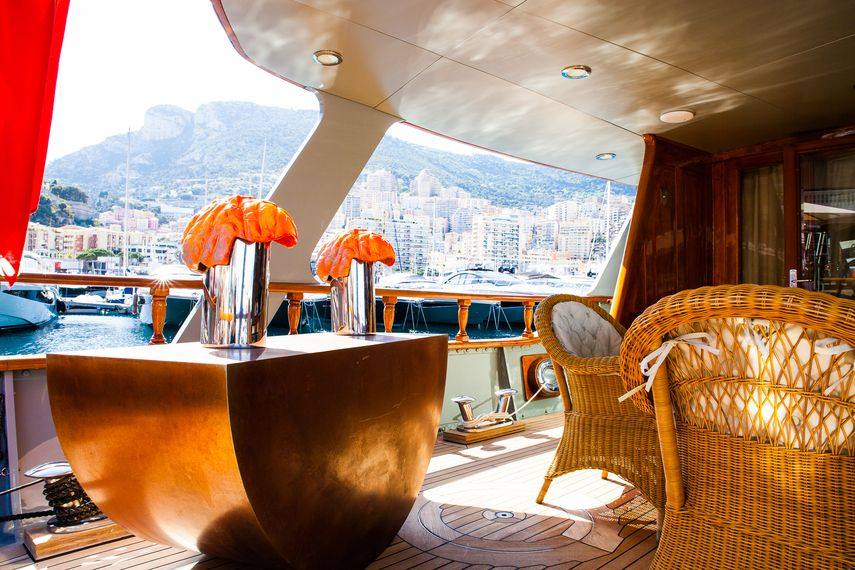 Prix Off artmonte-carlo
Once again, artmonte-carlo will reward the best exhibition with the Prix Off artmonte-carlo. Suggested by the independent spaces invited, the artwork acquired through this Prize is given to the Nouveau Musée National de Monaco. The jury of the second edition is comprised of Marie-Claude Bead, the Director of the NMNM, Monaco and Manuel Borja Villel, the Director of the Reina Sofia Museum, Madrid. The winner of the previous edition was the gallery Lulu from Mexico with the artist Victoria Roth.
The Location of artmonte-carlo
Practical Information
The artmonte-carlo will take place at the prestigious Grimaldi Forum, Monaco from April April 29th to April 30th, 2017. The price of the tickets for adults will be € 20, the tickets for seniors, students and children will be € 10 and group tickets will be € 12. The doors of the fair will be open from 12 a.m. to 8 p.m. on Saturday, April 29th, and Sunday, April 30th. For more information, visit the official website.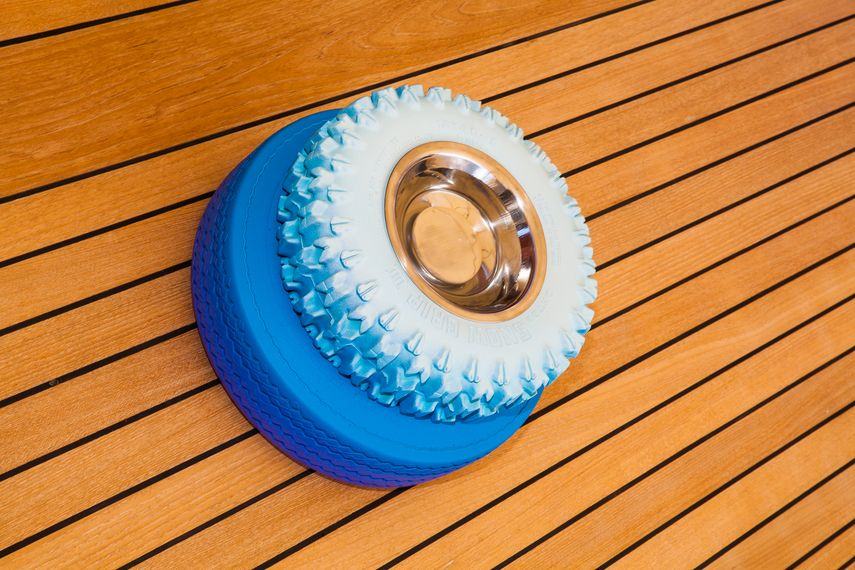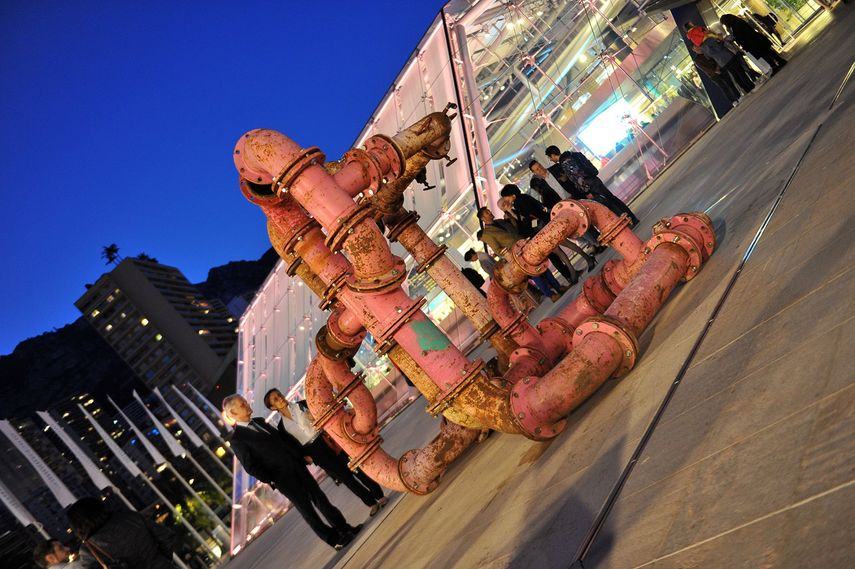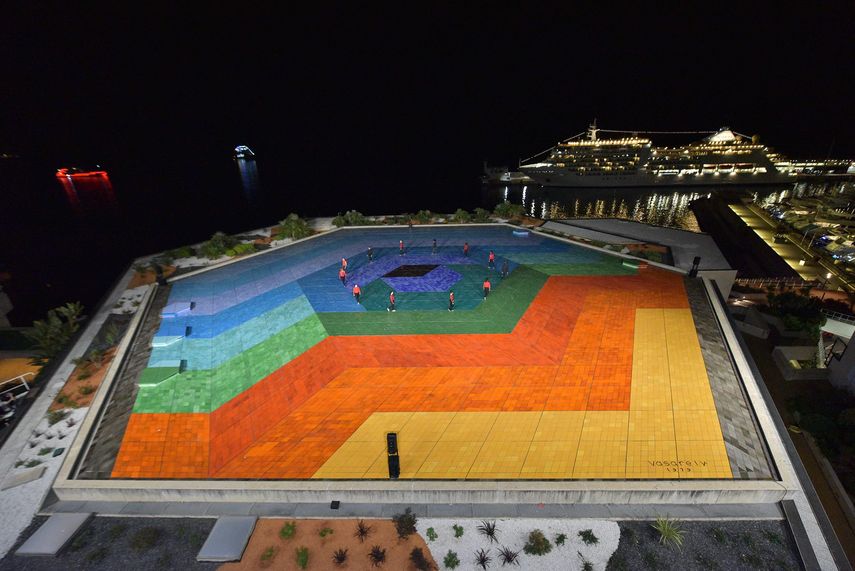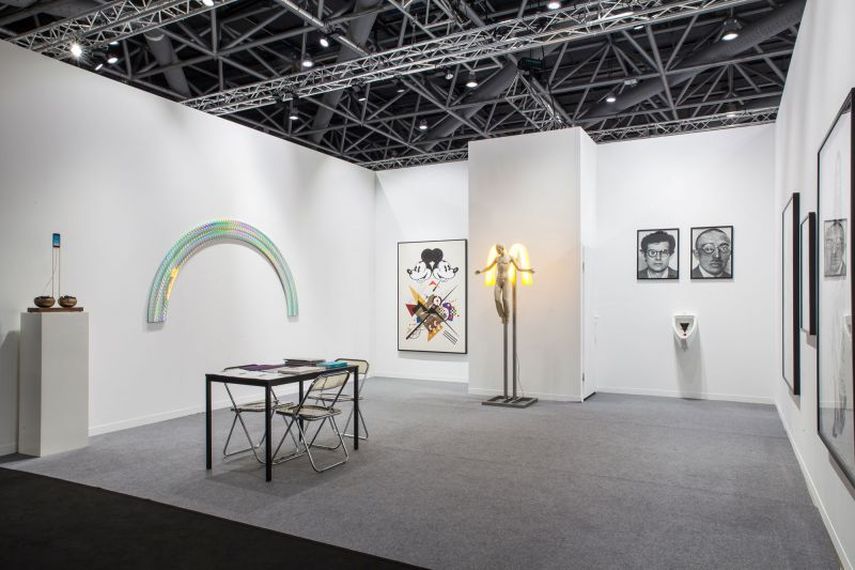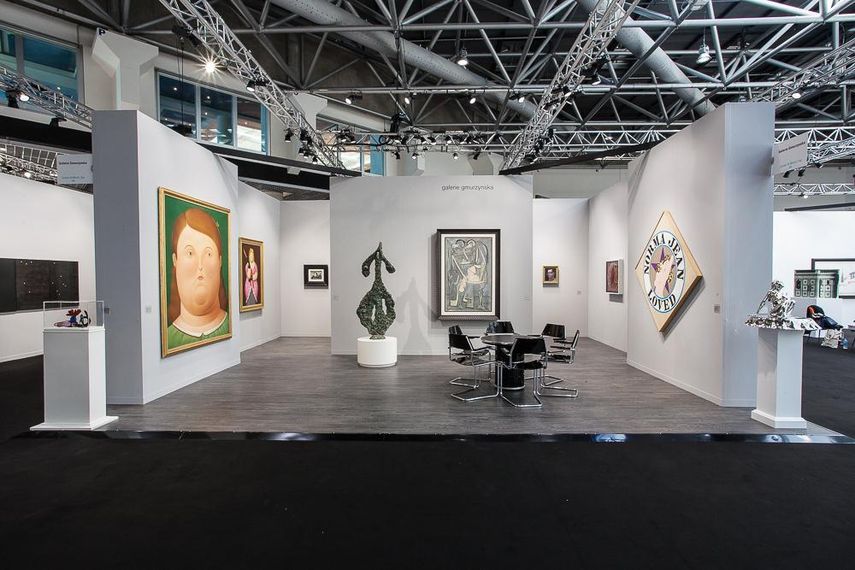 Featured images: artmonte-carlo 2016; Espace Ravel by Fabien Prauss; artmotne-carlo 2016; Fondazione Sandretto Re Rebaudengo; artmonte-carlo 2016; Exhibition View by Fabien Prauss. All images courtesy of artmonte-carlo.