See the All-Female Artists Line-Up of the Art on the Underground Year-Long Program!
In order to mark one hundred years since the Representation of the People Act that enabled all men and some women over the age of 30 to vote for the first time, Art on the Underground plans to commission a year-long program of women artists in 2018.
Art on the Underground, previously known as Platform for Art, is a visual arts showcase sponsored by London Underground, the public rapid transit system for England's capital. It invites artists to create projects that will be experienced by millions of people each day, ultimately changing the way the public experiences its city.
Inspired by the city's diverse communities, the projects Art on the Underground endorses are also characterized by a rich variety of media, allowing artists to experiment with basically any technique or method they desire.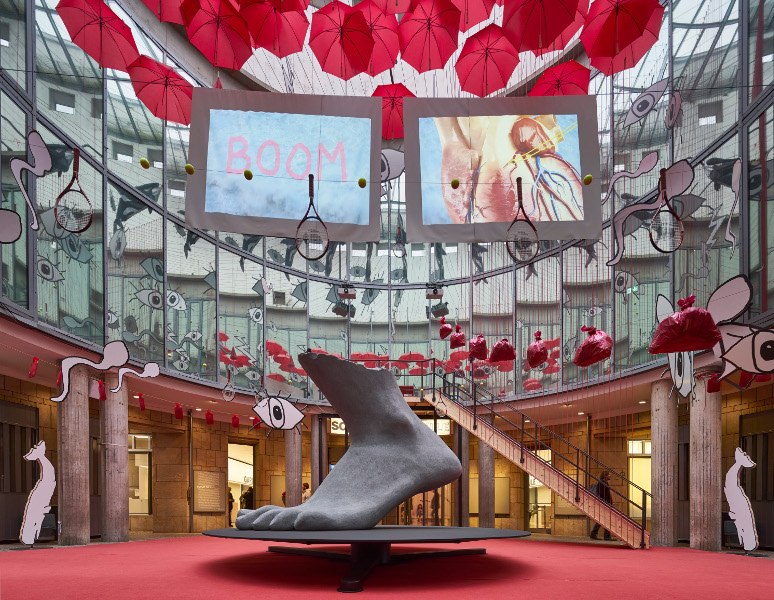 Art on the Underground 2018 Program
This year's Art on the Underground program gathers works by an international selection of women artists. It will put these talented female art figures at the forefront of public space that sees almost six million bypasses every single day.
The program will have mass presence across London – it will be unfolding on street level billboards, on the covers of over 25 million Tube maps and at the 80 meter long platform at Gloucester Road Station where an ambitious sculptural intervention shall take place.
Eleanor Pinfield, Head of Art on the Underground, enthusiastically explains the organization's 2018 plan:
The 2018 programme is an opportunity to bring artists of an international renown to the spaces of our city – not because of, or in spite of, or in celebration of gender. But, because these artists have powerful voices for today and question dominant power structures of the city in myriad ways.
This Year's Highlights
The 2018 program will feature a lot of highlights worth looking forward to.
British artist Heather Phillipson will fill the 80-meter long disused platform at Gloucester Road station with a major sculptural intervention. Another artist from Britain, Linder, will commission a huge new billboard at Southwark station.
Romanian iconic figure Geta Brătescu and French artist Marie Jacotey will turn their attention to tube map covers. Finally, Nigerian-born artist Njideka Akunyili Crosby will focus on murals at Brixton station.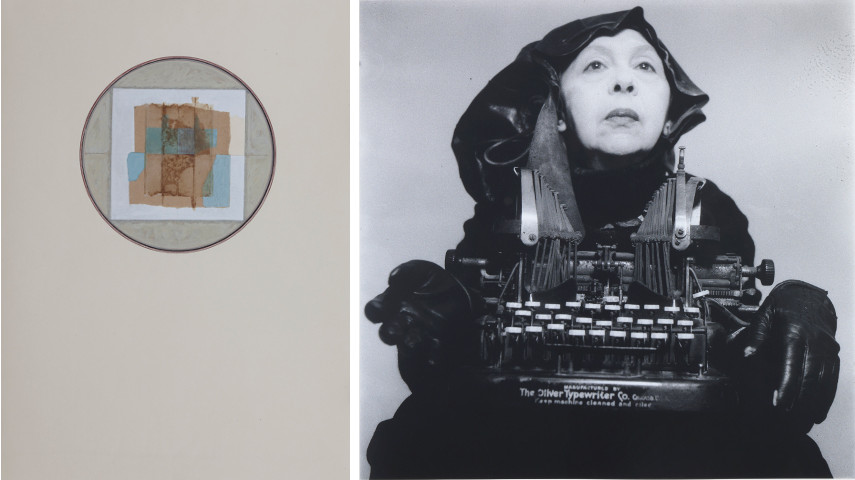 Women and Feminism in Art
Throughout modern history, female artists pushed for social changes by questioning feminist identities, gender roles and sexual politics – now, following the recent and long-overdue appreciation of female artists at museums, Art on the Underground looks to take feminist artistic concerns a step forward by giving their works an entire year of public attention.
Aforementioned Eleanor Pinfield explains the program's feminist goal with the following statement:
Through 2018, Art on the Underground will use its series of commissions to reframe public space, to allow artists' voices of diverse backgrounds and generations to underline the message that there is no single women's voice in art – there are however many urgent voices that can challenge the city's structures of male power.
Featured images: Heather Phillipson – 100 OTHER FIBRES, installation view at Cycle Festival, Iceland, 2016. Image courtesy the artist and Vigfus Birgisson; Geta Brătescu – Jocul formelor, Game of Forms, 2010. Photo credit, Stefan Stava. Courtesy of the artist, Ivan Gallery Bucharest Hauser Wirth; Heather Phillipson – TRUE TO SIZE, installation view at Arts Council Collection, 2016. Courtesy the artist and Arts Council Collection; Njideka Akunyili Crosby – Installation, Njideka Akunyili Crosby Portals. Victoria Miro, 16 Wharf Rd, London, 4 Oct–5 Nov 2016 © Njideka Akunyili Crosby. Courtesy the artist and Victoria Miro. All images used for illustrative purposes only.