Art Rooted in Activism - Carrie Reichardt
Social movements are always followed by the specific slogan, sign, poster or other supporting object used to convey a particular cause or message. In these situations, there is always a group of people with a task to help spread the idea or show discontent. This is called activism art. The definition of activism art says that it is historically specific and that it addresses particular cultural, political and social concerns with a view of producing concrete social change. Art activists are people (artists or not) who try to make a difference with what they do. These works tend to be ephemeral and are characterized by their portability and disposability. Throughout history we had numerous examples of this kind of activism, like the peace symbol or the raised fist.
Even though this suggests that art activism is not a new phenomenon, there are many examples in fine art where some of the most famous artists used their works as political statements – everyone knows the story behind Picasso's Guernica (created in response to the bombing of Guernica, a Basque Country village in northern Spain), some of Norman Carlberg's Vietnam war-era works were also politically charged, or the artist Susan Crile's images of torture at Abu Ghraib. These days, however, it very much involves the use of public spaces and includes performances, installations
and even
graffiti and street art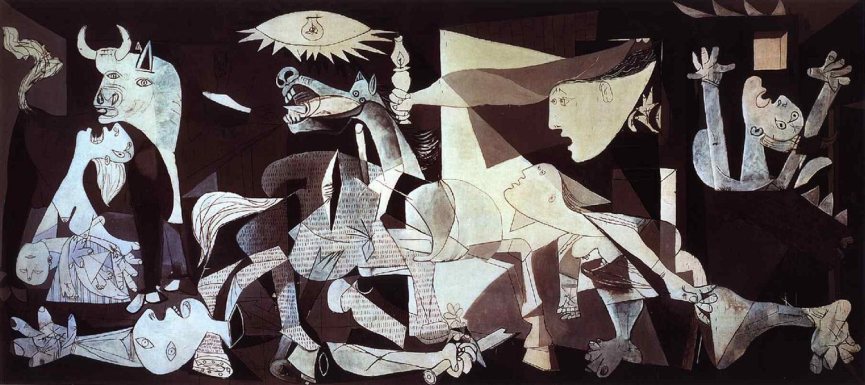 Craftivism Movement
One of the most prominent artists who rose to fame for her work in art activism is Carrie Reichardt. Her interests in the social, economic and political issues range from unjust imprisonment to new colonial wars. Reichardt says, "Issues such as the death penalty are usually polemic, and people already have entrenched views on the subject. The beauty of craftivism is that it hooks into a primitive part of our psyche that challenges the viewer both emotionally and intellectually". "Craftivism" is a movement that was founded in 2003 by writer Betsy Greer in order to join the separate spheres of craft and activism. The author defines the term as "a way of looking at life where voicing opinions through creativity makes your voice stronger, your compassion deeper and your quest for justice more infinite". Reichardt is a figurehead of this movement.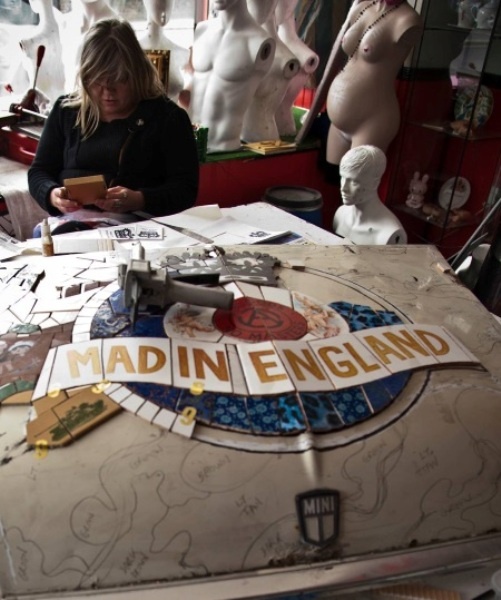 History of Craftivism
However, the Arts and Crafts movement goes way back to the 1860s and was established by William Morris in the United Kingdom. At the time, it largely presented a reaction against the perceived impoverished state of the decorative art at the time and the conditions in which they were produced. It stood for traditional craftsmanship using simple forms and often applied medieval, romantic or folk styles of decoration. It advocated economic and social reform, and has been said to be essentially anti-industrial. With crafts always being considered as a field of "women's hobbies", it comes as no surprise that much of the contemporary craftivist movements have been influenced and driven by Western feminist theory and practice.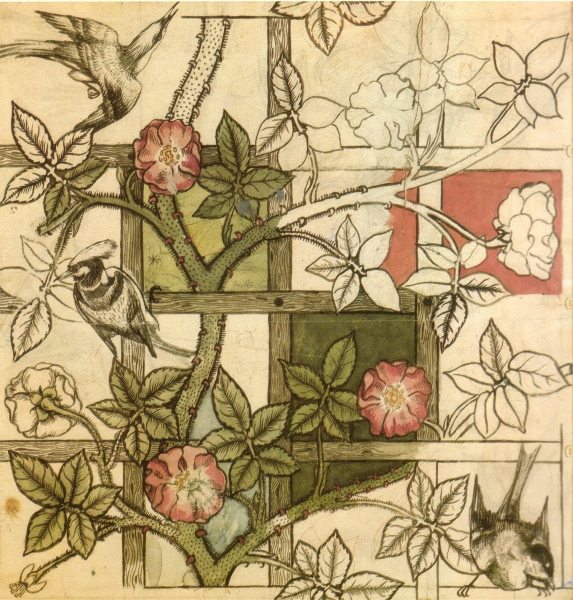 The Tiki Love Truck
Carrie Reichardt uses murals, ceramics, screen-printing and graphic design in her work and with her first solo exhibition she caused a lot of public attention. For Mad in England, the British artist created an homage to William Morris. Inspired by the long-standing tradition of subversive ceramics in the UK, the artist created series of affordable, subversive souvenirs that celebrate the protester and tap into a national mood of dissent that reaches from Occupy the City to UK Uncut. Her work was displayed in the biggest galleries in the world and the interest for the artist continually grows ever since. The renegade craftivist engaged into several media covered projects, like The Tiki Love Truck, made in 2007. It is a mobile mosaic mausoleum that was dedicated to the memory of a death-row inmate John Joe 'Ash' Amador (Reichardt's friend). After bearing witness to Ash's execution, Carrie and Nick Reynolds went with Ash's body to a cabin in the local woods where Nick cast his death mask. Ten days later, the Tiki Love Truck was shown in the streets of Manchester with Ash's death mask on the top of the truck. The piece was awarded The Makeover prize, for the most original or impressive applied decoration or feature.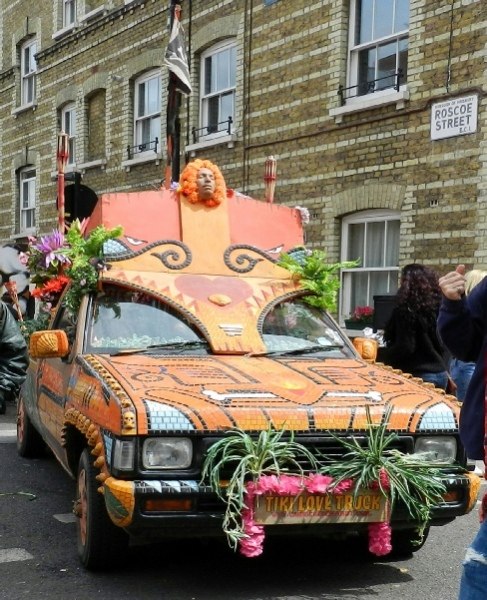 Making a Difference
In 2011, Reichardt took the opportunity to once again make a political statement through her art. Carrie, and nine more artists, were invited to take part in the Fine Form Horse Parade. It was an unusual exhibition of life size resin horses that became the blank canvas for the ten artists, celebrating the 100th anniversary of the Cheltenham Festival. Reichardt chose to participate in a project with sculptor Nick Reynolds. Their horse's head was made into a skull, whilst the body was covered in ceramic tiles detailing the history of horses and the atrocities they have undergone at the hands of men. These included statistics from the animal rights group Animal Aid on fatal injuries to racehorses.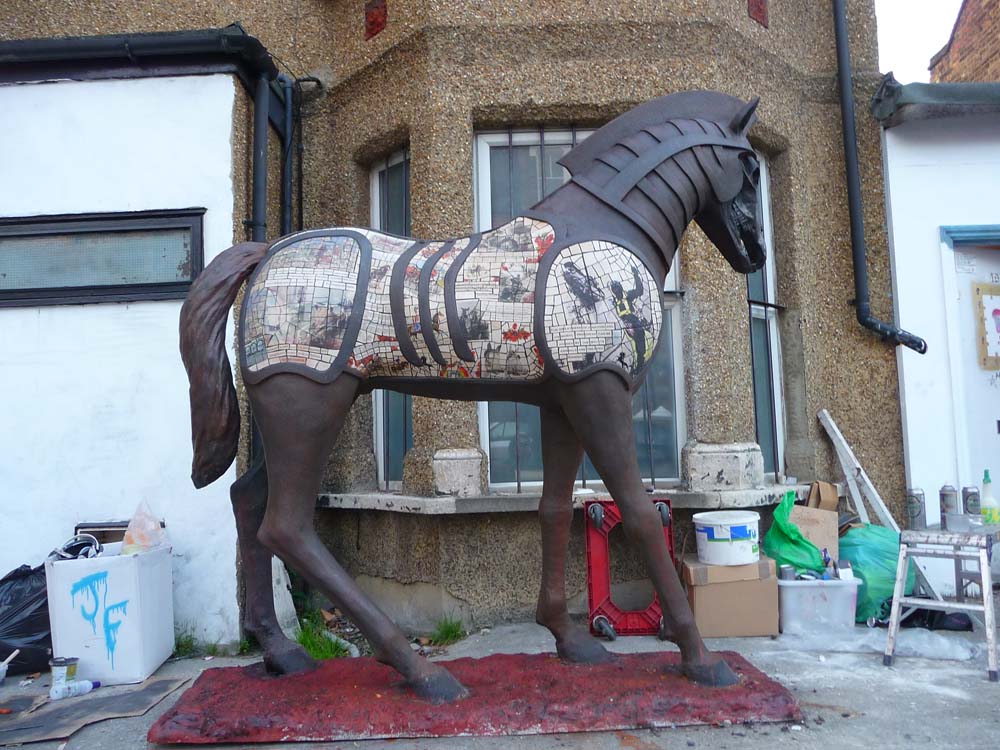 Phoolan and Mary Bamber
Her other works included Phoolan, a mosaic elephant that was part of the largest ever public art event – taking pride of place outside London's Natural History Museum; The Milan Elephant Parade where she again collaborated with Nick Reynolds; Mary Bamber, Carrie's life-sized ceramic-adorned figure of the revolutionary socialist, Mary Bamber that is now on permanent display at the Museum of Liverpool, and many other exhibitions, like the current Disobedient Objects show at Victoria & Albert Museum running through February 1, 2015.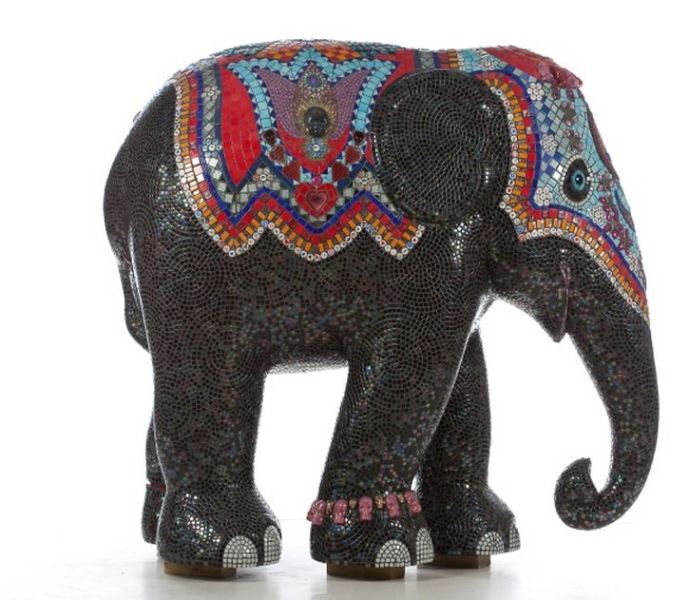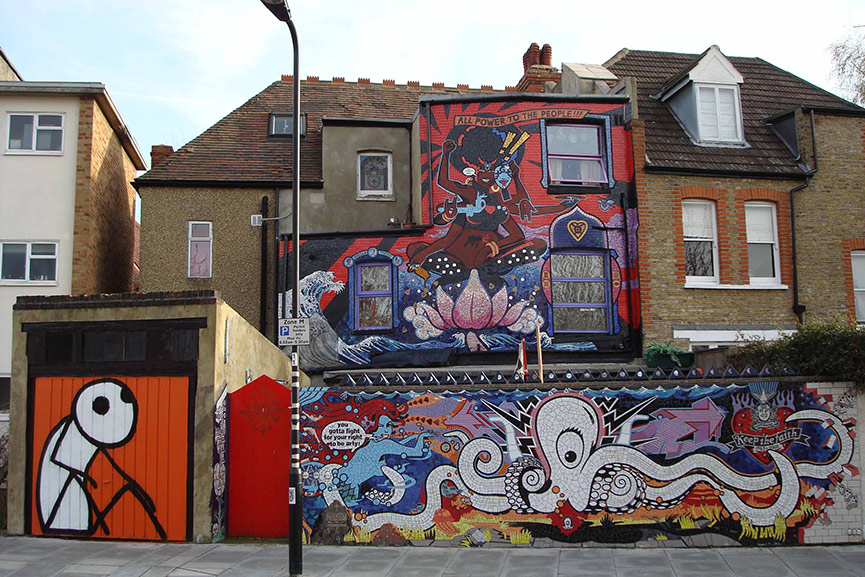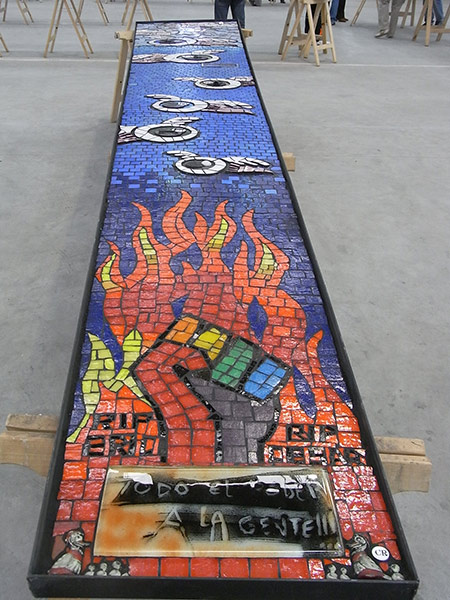 Art Activism as a Way of Life
Not only is Reichardt directly involved into making a statement through her art, but she also became a spokesman on the subject and the use of craft art as protest – most recently for the British Association of Modern Mosaic's annual symposium at the Victoria and Albert Museum in 2012. Although some say that artists should concentrate on their art only and leave the political and social fight to others, the fact is that some of the most important events in history wouldn't have been as successful and noticed if it weren't for the engagement of artists. Some people associate certain historical events only by the objects used as support for the cause.
Reichardt would say that art has a true meaning only if it's socially involved and focuses on making a difference. In case of Carrie Reichardt, it was never a matter of discussion. It is a way of life.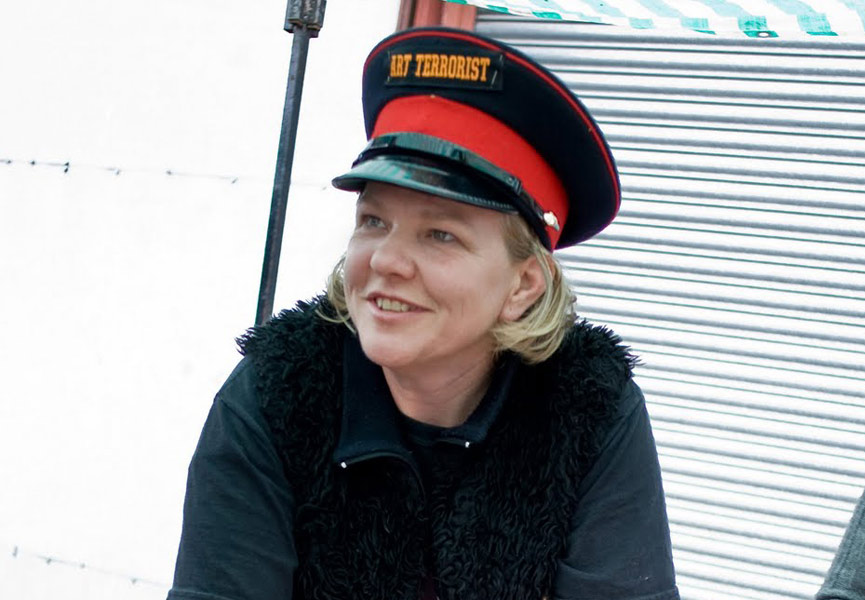 Everything you need to know about the art world is just one click away! With a free sign up for My Widewalls!