Art Safari 2015
The second edition of the first international art fair to be held in Romania, Art Safari Bucharest 2015, is now just a couple of days away. The event aims to become the most important art fair in Eastern Europe, bringing together a selection of modern and contemporary art from domestic and international artists and galleries. Last year, Art Safari gathered 79 exhibiting galleries and museums and showcased circa 3,000 artworks to 15,000 visitors. This year, more than 100 local and international galleries and art dealers will be featured.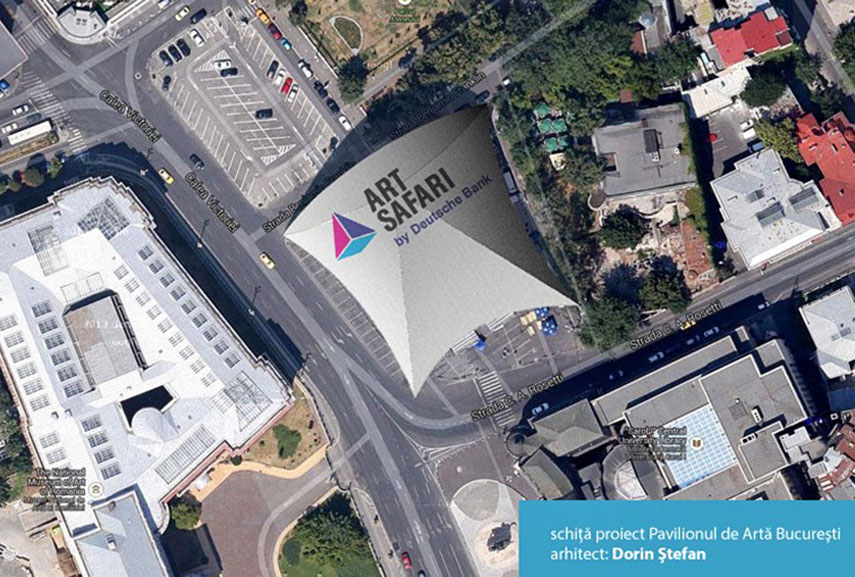 The 2015 Art Safari Bucharest
Set in the monument building of Ciclop, located on Magheru Boulevard in the capital, Art Safari 2015 will be divided into one main section, dedicated to contemporary art, and two supporting sections, dedicated to modern artworks and the business of art. During the four days, the visitors can participate in a total of ten conferences dedicated to contemporary art and discover its artworks' stories straight from their authors. Thematically divided in floors, the Bucharest fair will show Romanian modern art on the first floor, presented by major national museums; the second floor is reserved for established and emerging contemporary art galleries; the third floor will offer a selection of non-conventional art spaces and cultural institutions that will present sculptures, paintings, installations, video art and photography.
Sections and Program
The 2015 edition will include almost 50 galleries and cultural institutions which will present the artworks of over 300 artists. The visitors will have the opportunity to experience Romanian contemporary and modern art, together with galleries from Eastern and Western Europe. Also on view there will be a series of exhibitions organized with Romanian art institutions, with appointed themes. The main section of the fair will focus on the contemporary works of local and artists from abroad, both established and emerging. The Modern Section will focus on a particular periods such as avant-garde, Romanian Modern Masters and Social Realism. Exploring the art business will be the third section, offering a selection of arts related businesses and companies specializing in art services and products for the professionals.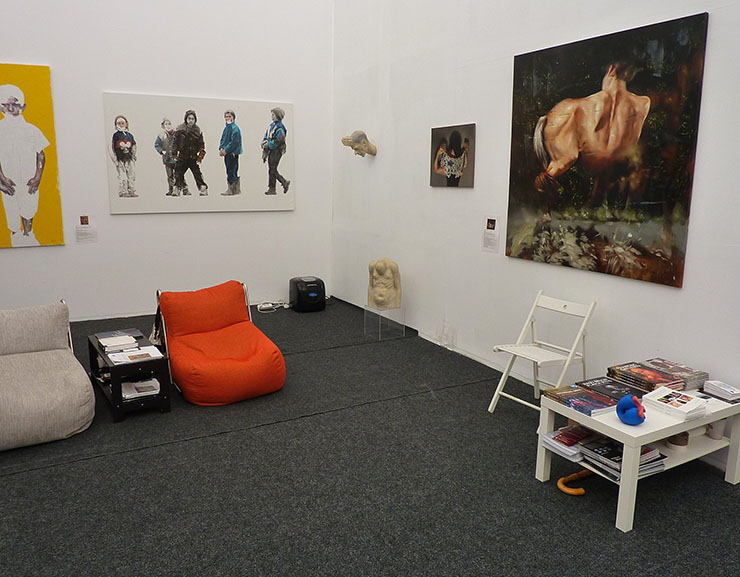 Art Dialogue
Art Dialogue represents a platform connecting artists, gallery owners, art historians, curators, museum directors, editors and collectors from Romania and abroad in a series of discussions, interviews, performances and book launches. The topics go from the East-European art market, exhibiting and collecting art, to historical meanings, art around the world and its impact on society as well as its position and issues today. Last year's talks introduced speakers from all over Europe, including countries like Hungary, Poland, Serbia, Bulgaria, the Netherlands, Austria, Turkey and of course Romania.
Preview of Art Safari 2014 fair
Practical Information
Art Safari Bucharest 2015 will be held between May 13th and May 17th, 2015. The preview and the opening are set for May 12th by invitation only. The fair will be open every day from 12pm to 9pm, with Museum Night on May 16th, until 4am. Children and young people will have a space dedicated exclusively to them, a unique labyrinth of art, and visitor groups can request a guided tour of the entire exhibition. The visitors can also enjoy a series of concerts and live VJ, video projections and audio installations. For more information, visit Art Safari Bucharest 2015 official website.
Scroll down for the list of exhibitors!
In the meantime, sign up for My Widewalls for all the latest news and events in art!
List of Exhibitors at Art Safari 2015 Bucharest
| GALLERY | CITY / COUNTRY |
| --- | --- |
| Atelier Corneliu Baba Art A | București |
| Asociația Identitate Culturală Contemporană | București |
| Anca Poterașu Gallery | București |
| AnnArt | București |
| Art Fooly | București |
| Baril: | Cluj |
| Centrul Artelor Vizuale | București |
| Colony Art | Germania |
| Doris Ghetta | Italia |
| Eastwards Prospectus | București |
| Five Plus Art gallery | Austria |
| Galeria Posibilă | București |
| Galeria 9 | Cluj |
| Gallery | București |
| Galatea | București |
| Galateca | București |
| Galeria Ilea | Cluj |
| Galeria Lina | Bistrita |
| Galeria Senso | București |
| Laborna | Bucuresti |
| Go Art Projects | Buc |
| Lateral ArtSpace | Cluj |
| Jecza | Timișoara |
| Kunst Art | Germania |
| Fundația Triade Interart | Timișoara |
| LARMgalleri | Danemarca |
| Muzeul De Artă Arad Muzeul Județean de Artă - Centrul Artistic Baia Mare | Arad / Baia Mare |
| Muzeul de Artă Constanța | Constanța |
| Muzeul de Artă Craiova | Craiova |
| Muzeul de Artă Pitești | Pitești |
| Muzeul Municipal Râmnicu Sărat | Râmnicu Sărat |
| Muzeul de Artă Târgu Mureș | Târgu Mureș |
| Muzeul de Artă Vizuală Galați Plan B | Cluj/Berlin |
| Trapéz | Ungaria |
| Simeza | București |
| Superliquidato | Cluj |
| Schleifmühlgasse 12-14 | Austria |
| Zorzini Gallery | București |
| Wagner Arte | București |
| 418 Gallery | București |