JR collaboration with New York City Ballet
The freshest project of the New York City Ballet Art Series 2014 is an installation that is being produced by a French photographer and urban artist, JR. This interesting endeavor is another one in the line of NYCB collaborations with young, hip and talented artists. He will create a large-scale work attempting to bring together the spirit and beauty of NYCB dancing troupe and paper-based art. Recently, an inaugural installation featuring a huge obelisk by FAILE was presented at the Ballet hall, and now it is time to see what JR imagined for this occasion.
NYCB Art Series – JR
JR published a promotional photograph made with all the dancers of the Ballet, dressed in white and wrapped and covered in large white sheets of paper, forming a gigantic eye with their movements and creases they caused. The artist describes their positions as a gracious sleep, and puts an emphasis on the interactive quality of the piece – the upcoming installation and the photo itself. As his public art pieces are always focused on the resulting experience generated through the interactive experience of viewer, JR's primary effort will be to transfer the same kind of experience into the spacious NYCB hall. The dancers interact with paper, making fantastic and interesting shapes, they are captured in time and printed on paper, as well as pasted onto large boards, expecting to impact the viewers just as powerfully as JR's street artwork. The French artist will thus alter the space of the hall, both conceptually and visually, to conjure a type of a contemporary ephemeral spectacle marrying several arts in his creation.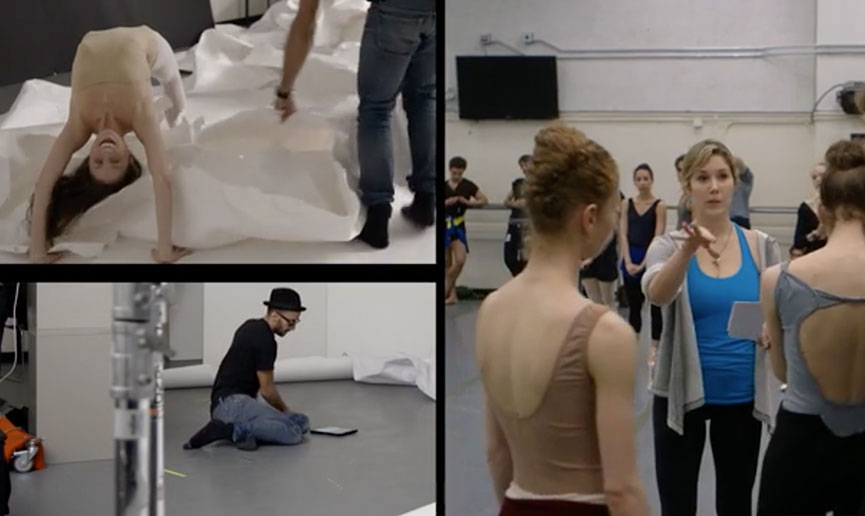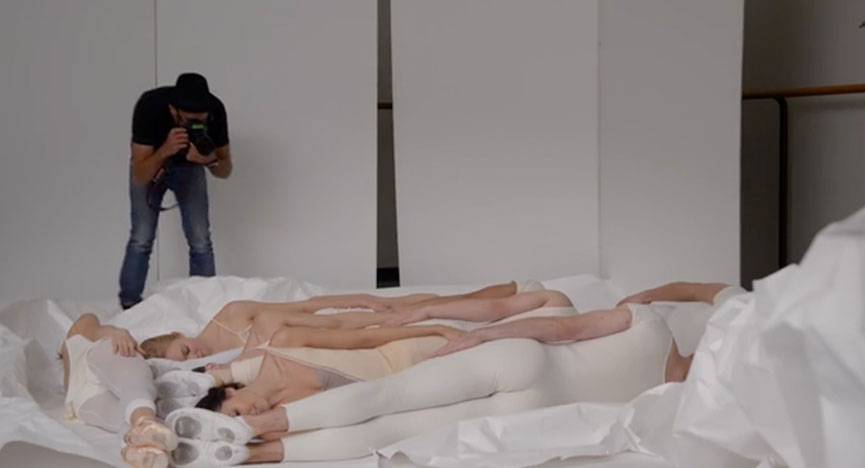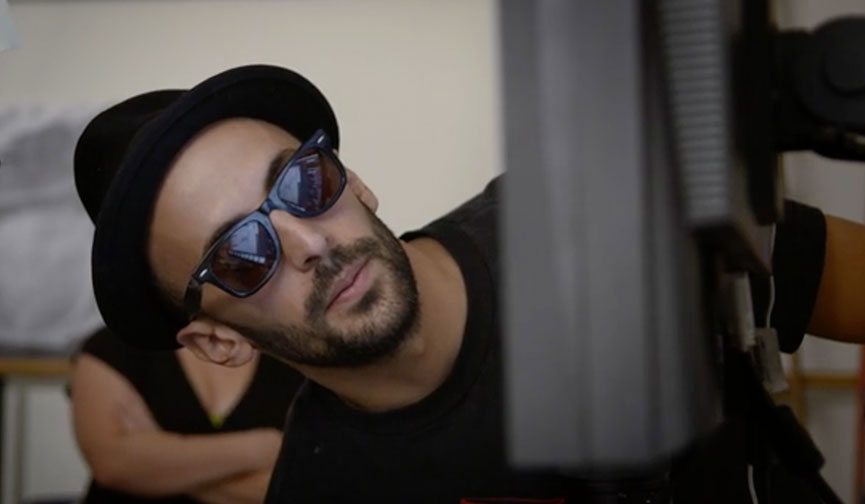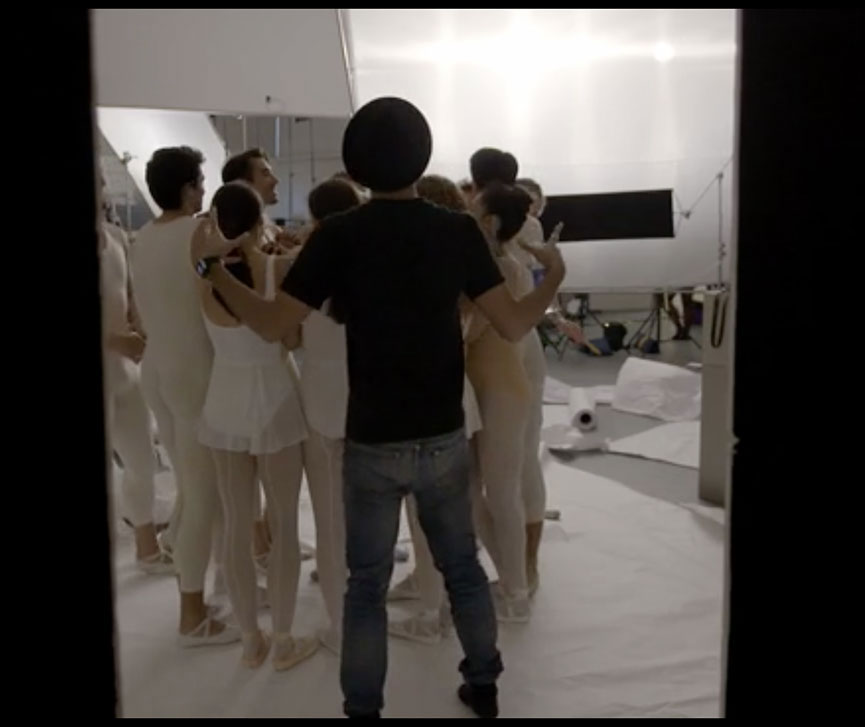 Presale
The hall installation by JR will be presented to the public concurrently with three special performance evenings, scheduled for January 23, February 7 and February 13. Tickets are already available online at the rather symbolic cost of $29 per ticket. Friends and followers of JR can make the purchase using the code 99PRINTS on the official NYCB page. The presale ends on Sunday, January 5, at noon and the number of tickets is limited to four per purchase. There is an additional treat for the audience members – each will receive a special gift created for these three occasions only.
JR – Background
JR is best known for his big outdoor photographic installations, executed through pasting cropped photographs of people on walls of urban units. His great projects attract a lot of attention from the inhabitants of the exhibition towns and from the art connoisseurs alike. His most known massive project to this date was Inside Out, commenced in 2011, which brought JR the TED prize because of its unique, interactive and world-changing quality.
NYCB Art Series – Background
NYCB is a dynamic cultural institution, as it is constantly searching for new ways to attract audiences and interest the public in its rich program. NYCB Art Series is dedicated to commissioning contemporary artists to produce original pieces inspired by the vitality, beauty and quality of the organization's troupe and programming. NYCB has a long tradition of cooperation with eminent individuals of the art world, some of them being Andy Warhol, Keith Haring and Julian Schnabel. The idea of collaborating with young artists coming from different artistic practices is a way of continuing the NYCB tradition and an outreach to the followers and admirers of these new faces in the art world.