ArtVerona 2017 - Promoting and Enhancing the Italian Art System 
In recent years, ArtVerona has built up a clear profile for itself by effectively focusing on the enhancement of the Italian art system and increasingly accrediting itself as a privileged venue for exhibitors and collectors in search of quality. The renowned art fair is now coming back for its 13th edition, continuing its growing trend under the artistic direction of Adriana Polveroni. Under the title Viaggio in Italia #BacktoItaly, ArtVerona 2017 will highlight the Italian vocation and support the artists and the market that represents them, eventually reaching out to museums, as the natural goal of a route that begins with scouting in art galleries.
This year, ArtVerona will welcome 135 galleries, 14 new independent entities and 20 from the publishing sector. The 13th edition of the fair will be concentrating its work on the quality of the exhibits and on the care taken in the art proposals, ultimately aiming at enhancing the Italian art system.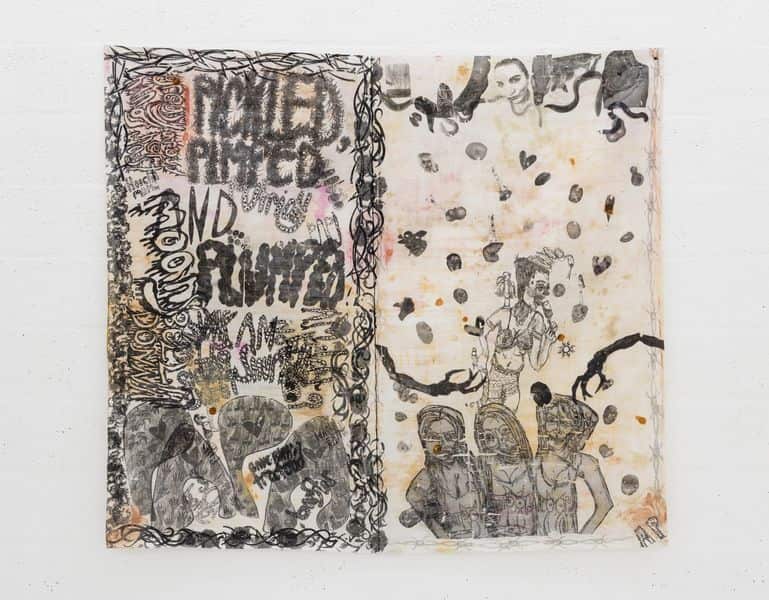 ArtVerona 2017 Exhibitors
The pulsing artery of the fair, the Main Section involves both pavilions and includes both long-standing and younger galleries sharing a qualified focus on Italian artists. Bringing together 135 galleries, 30 of which at their debut in Verona, the section will present artists acclaimed by critics and collectors, the mid-career artists and the younger ones. Be sure not the miss booths by MAGMA Gallery from Bologna, exhibiting internationally renowned and emerging contemporary artists; A01 Art Gallery from Naples, focused on the research and growth of young artists working with social and anthropological concepts; Francesca Antonini from Rome, increasingly oriented towards young emerging art and experimental languages; Galleria Alessandro Casciaro from Bolzano, focusing on both historical artists as well as current contemporary artists; Il Mappamondo from Milan, involved in modern and contemporary art; ISOLO17 Gallery from Verona, focused on discovering, supporting and promoting new talents from different geographical areas; and Traffic Gallery from Bergamo, specialized in multimedial art, digital, photography, video, urban and street art; among others.
List of Exhibitors
Main Section:
10 A.M. Art , Milano
A01  Art Gallery , Napoli
Aa29 Project Room , Caserta-Milano-Praga
Add-Art Addiction Art , Spoleto
Antigallery , Venezia Mestre
Francesca Antonini , Roma
Area B & Arco.It , Milano
Arena Studio D'arte , Verona
Arrivada , Milano
Artea Gallery , Milano
Artericambi , Verona
Artesanterasmo , Milano
Artesilva , Seregno (Mi)
Galleria Enrico Astuni , Bologna
Galleria Bianconi , Milano
Bibo's Place , Todi
Boccanera , Trento
Galleria Giovanni Bonelli , Milano-Pietrasanta
Bonioni Arte , Reggio Emilia
Boxart Galleria D'arte , Verona
Galleria D'arte Cinquantasei , Bologna
C+N Canepaneri , Genova-Milano
Ca' Di Fra' , Milano
Cardelli E Fontana , Sarzana (Sp)
Galleria Alessandro Casciaro , Bolzano
Galleria Michela Cattai , Milano
Antonella Cattani , Bolzano
Galleria Centro Steccata , Parma
Galleria Clivio , Parma – Milano
Colophonarte , Belluno
Colossi Arte Contemporanea , Brescia
Conceptual , Bergamo
Lara & Rino Costa , Valenza (Al)
Costantini Art Gallery , Milano
Crearte Studio , Oderzo (Ud)
De Primi Fine Art , Lugano
Paolo Maria Deanesi Gallery , Trento
Dellupi Arte , Milano |  Dep Art,  Milano
E3 Arte Contemporanea , Brescia
Eidos Immagini Contemporanee , Asti
Galleria Ferrari, Bergamo
Ferrarin Arte , Legnago (Vr)
Fl Gallery , Milano
Galleria Forni , Bologna
Frittelli Arte Contemporanea , Firenze
Galleria Doris Ghetta,  Bolzano
Ginomonti Arte Contemporanea , Ancona
Galleria Giraldi , Livorno
Guidi&Schoen Arte Contemporanea , Genova
Il Mappamondo , Milano
Galleria Il Ponte , Firenze
Isolo 17 Gallery , Verona
Kanalidarte , Brescia
Km0 , Innsbruck
Labs Gallery , Bologna
L'ariete,  Bologna
Lattuada Studio , Milano
L'incontro , Chiari (Bs)
Maab – Michael Biasi , Milano–Padova
Magma Gallery , Bologna
Marcorossi Artecontemporanea , Milano-Verona-Pietrasanta
Marignana Arte , Venezia
Anna Marra , Roma
Galleriamassimodeluca , Venezia
Galleria Matèria , Roma
Mazzoleni , Torino–Londra
Menhir , Milano – La Spezia
Metronom , Modena
Mlb   Maria Livia Brunelli Gallery , Ferrara – Porto Cervo
Mlz Art Dep,  Trieste
Montoro12,  Roma
Morotti Arte , Milano – Daverio (Va)
Ncontemporary , Londra-Milano
Officine Dell'immagine , Milano
Officine Saffi,  Milano
Galleria Open Art , Prato
Operativa  E  Diagonale , Roma
Otto Gallery,  Bologna
Galleria Pack , Milano
Davidepaludetto , Torino
Nicola Pedana , Caserta
Alberto Peola , Torino
Galleria Poggiali , Firenze-Pietrasanta
Poleschi Arte , Lucca–Milano
Galleria Poliart , Milano, Rovereto
Prometeogallery Di Ida Pisani , Milano
Progettoarte-Elm,  Milano
Proposte D'arte , Legnano (Mi)
Punto Sull'arte , Varese
Shazar Gallery , Napoli
Studio D'arte Raffaelli , Trento
Rcm Galerie , Parigi
Galleria Michela Rizzo , Venezia
Galleria Rossmut , Roma
Federico Rui , Milano
Galleria Russo , Roma
Shazar Gallery , Napoli
Studio Sales Di Norberto Ruggeri , Roma
Santo Ficara , Firenze
Galleria Spazia , Bologna
Spazio Nuovo , Roma
Spirale Milano,  Milano
Galleria Tonelli , Milano
Traffic Gallery , Bergamo
Tornabuoni Arte, Firenze-Milano- Parigi-Londra
Nicola Turco , Parma
Valmore Studio D'arte , Vicenza
Vv8 Arte Contemporanea , Reggio Emilia
Xxs Aperto Al Contemporaneo , Palermo
Grand Tour Section:
Analix Forever , Ginevra
Emalin , Londra
Ermes Ermes , Vienna-Roma
Frutta Gallery,  Roma
Galerie Emanuel Layr,  Vienna-Roma
Rolando Anselmi,  Berlino
Scouting Section:
A Palazzo , Brescia
Ada , Roma
A+B,  Brescia
Brand New Gallery , Milano
Doppelgaenger , Bari
Ex Elettrofonica , Roma
Galleria Collicaligreggi , Catania
Galleria Fuoricampo , Siena
Opere Scelte , Torino
Placentia Arte , Piacenza
Spazioa,  Pistoia
Federica Schiavo Gallery , Milano
Luca Tommasi , Milano
Traffic Gallery , Bergamo
Villa Contemporanea , Monza
Z2o Sara Zanin Gallery , Roma
Raw Zone:
Annarumma , Napoli
Cellar Contemporary , Trento
Clima Gallery , Milano
Gallleriapiu' , Bologna
Nam Project , Milano
Phoinix , Bratislava
Renata Fabbri , Milano
Rizzutogallery , Palermo
i8 Independent Spaces:
Albumarte , Roma
Anita , Roma
Contemporary Locus , Bergamo
Current , Milano
Dimora Artica , Milano
E Il Topo , Milano
Gelateria Sogni Di Ghiaccio – Localedue , Bologna
Magazzini Fotografici , Napoli |  More Museum   | Pierre Dupont  |  Polisonum , Roma
Radioarte , Siena
Sc17 , Prato
Tile Project Space , Milano
Other Sections
In the two pavilions, traditionally dedicated to Modern and to Contemporary art, respectively, there are four exhibition sections alongside the Main Section – Grand Tour and Scouting, the novelty of the year, Raw Zone and i8-independent spaces. The Grand Tour area focuses on Italian art illustrated with artworks by Italian artists or by other references to Italy's art scene. The section will present Analix Forever from Geneva, Emalin from London, Ermes Ermes from Vienna and Rome, Frutta Gallery from Rome, Galerie Emanuel Layr from Vienna and Rome and Rolando Anselmi from Berlin. These galleries will reflect the link between the past and a controversial present and the type of attraction that Italy can still muster.
The Raw Zone section is aimed at giving visibility to 8 research galleries, also capable of putting to qualified use a "raw" essential space dedicated to a single artist. Due to its open layout, the project fosters a direct and more informal rapport with the public. The participating galleries are Annarumma from Naples, Cellar Contemporary from Trento, Clima Gallery from Milan, Gallleriapiu' from Bologna, Nam Project from Milan, Phoinix from Bratislava, Renata Fabbri from Milan and Rizzutogallery from Palermo.
The Scouting section is a natural follow-up to the Raw Zone, featuring an enhanced display and design experience. It will be a meeting place for 12 experimental galleries: A Palazzo from Brescia, Ada from Rome, A+B from Brescia, Brand New Gallery from Milan, Doppelganger from Bari, Ex Elettrofonica from Roma, Galleria Collicaligreggi from Catania, Galleria Fuoricampo from Siena, Opere Scelte from Turin, Placentia Arte from Piacenza, Spazioa from Pistoia, Federica Schiavo Gallery from Milan, Luca Tommasi from Milan, Traffic Gallery from Bergamo, Villa Contemporanea from Monza, and Z2o Sara Zanin Gallery from Rome.
Now in its 8th edition, i8 – Independent Spaces section focuses on giving space and visibility to non-profit organizations, associations, foundations and groups involved in independent activities of contemporary research and experimentation, which often catalyze new trends. Curated by Cristiano Seganfreddo with the support of AMIA, the section will revolve around the concept of the journey. The contest, launched by the media partner Artribune, in partnership from this year with the MAXXI Museum for THE INDEPENDENT project, will select 15 entities hosted at the fair and published on the Museum's dedicated platform.
The section dedicated to Art Magazines, bookshops and publishers will bring together 20 participants including #Aimagazine – The Art Review from Parma, Collezione Da Tiffany from Florence, Exibart from Rome, and Manfredi Edizioni from Imola, among others.

Side Program
Along with the immersive exhibition program, ArtVerona 2017 has also prepared a comprehensive side program. The First Love is the new platform intended to direct the public and younger collectors to works of quality but with accessible price tags, i.e. within 5,000 euros. An ad hoc panel shall select up to 3 works from each gallery.
The 13th edition of ArtVerona will also include a new project called Free Stage involves young artists who shall not be backed by any gallery but rather presented by artists from the previous generation in a close dialogue between the two, without the contribution of the curator's figure. In this way, the artists will express their need to return to being the active subject of artistic research and to discovering their identity beyond the lines posed by the market. H.H. Lim, Giuseppe Pietroniro and Daniele Puppi will present artists Amos Cappuccio, Antonio Della Guardia and Lula Broglio.
The format reserved for a different idea of the monument and installation, the King Kong will present 8 projects selected from the artists represented at the fair, and design a bipolar area at the entrance to the pavilion 11. In its third edition this year, the Atupertu is a format that offers the public the possibility to meet the Italian artists whose works are on show at the fair in person, at their galleries. Every 30 minutes, an appointment is held at the stand, according to a fixed schedule. In collaboration with the Academy of Fine Arts of Verona, the section ArtVerona Young will organize workshops for children aged 4 to 12. Lastly, ArtVerona will also host ArtVerona Talk conducted by the art historian and critic Paola Tognon, centering on the Viaggio in Italia theme.
Prizes
During the fair, ArtVerona will also award several prizes: Icona Competition, a prize awarded to the work that will represent the fair, becoming its campaign image for the next edition; OTTELLA for GAM, a prize of contemporary art for the Gallery of Modern Art A. Forti – Palazzo della Ragione Verona, aimed at incrementing the artistic wealth of the public Gallery of Verona; Display, an acknowledgement which goes to those exhibitors who have carefully and thoughtfully portrayed the creativity of their artists, according to a precise set up layout; Level 0, a project which sees ArtVerona and the collaboration with several directors of Italian contemporary art museums and institutions; Private Fund for Contemporary Art, a private purchasing fund that will join the collections of Italy's leading contemporary art museums; Sustainable Art Prize, a prize organized with University Ca' Foscari of Venice about the sustainability and dedicated to the artists of ArtVerona; Under 40 Photography Award, an award that emphasizes the transversality of photography in current artistic production; and Asolo Rotary Club Award for Contemporary Art and Young Artists, a purchase of a work by an emerging artist that will be donated to a cultural or educational institution.
The Location of ArtVerona 2017
Practical Information
ArtVerona 2017 will take place at Verona Exhibition Centre at HALL 11-12 from October 13th until October 16th, 2017. The opening reception by invitation only will be held on October 13th, from 11 a.m. The doors of the fair will be open to public from 2 to 8:30 p.m. on October 13th, from 11 a.m. to 7:30 p.m. on October 14th and 15th, and from 10 a.m. to 2 p.m. on October 16th. The price of the 4-four-day ticket is 25€, the ordinary ticket is 15€, and the reduced price is 8€. For more information, visit the official website of the fair.
Featured images: Vinci-Galesi – La terra dei fiori (Spiaggia), 2017. Lightbox, 100 x 150 cm. Courtesy aA29 Project Room, Caserta. All images courtesy of ArtVerona.