Artexpo New York 2016 - The World's Largest Fine Art Show
For thirty-eight years and counting, Artexpo New York has been changing the way people buy and sell art. The art fair's annual, juried expo brings the biggest publishers, galleries and collectors face to face with hundreds of established and emerging artists. As part of Redwood Media Group, Artexpo New York hosts hundreds of art publishers, gallery owners, and artists from around the globe. This year's show will host more than 400 exhibitors, showcasing original prints, paintings, drawings, sculpture, photography, ceramics, giclee, lithographs, glass works, and more. Hosting more than 28,000 avid art enthusiasts, Artexpo New York is the largest international gathering of qualified trade buyers—including gallery owners and managers, art dealers, interior designers, architects, corporate art buyers, and art and framing retailers—giving hundreds of established and emerging artists the opportunity to get in front of the right people. As Eric Smith, president and CEO of Redwood Media Group (Redwood owns and produces fine art shows and conferences including Artexpo New York, Art San Diego, Art Santa Fe, [FOTO SOLO], Red Dot Art Fair, Spectrum Indian Wells, Spectrum Miami, and [SOLO]) said: Each year, thousands of art aficionados and industry insiders flock to Artexpo New York in search of the art and artists that will shape trends in galleries worldwide.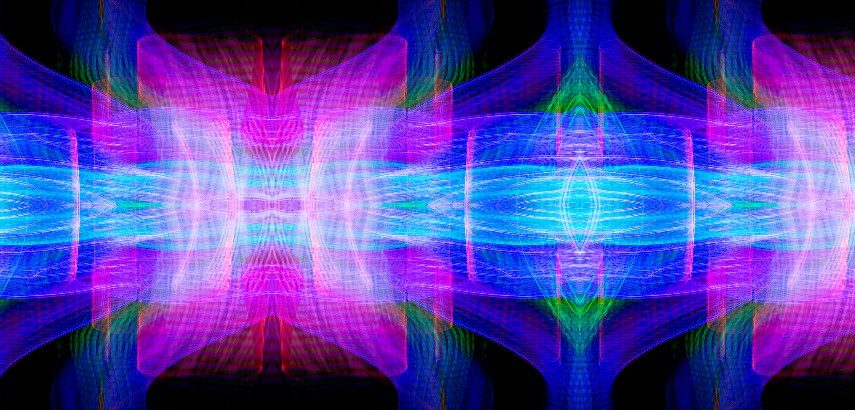 Artexpo New York Participants and Highlights
Attendees will get the chance to browse thousands of innovative new works of art and enjoy education seminars, cocktail parties, live entertainment, and other special events. Artexpo also features the Topics & Trends Education Program—four days of complimentary seminars and conference classes offering expert perspectives on subjects ranging from art and the economy, small business management, and art marketing to social media for artists, design and decor trends, and more. Artexpo 2016 will include three shows under one roof: Artexpo New York, the world's largest fine art trade show; [SOLO], highlighting established and emerging independent artists; and [FOTO SOLO], featuring fine art photography from some of the world's finest abstract, contemporary, and realist photographers.
List of Exhibitors
GALLERY
A. Sanchez
AC Contemporary Art (Acuarell)
Adam Tramantano
ADC, Art Design Consultants / BLINK Art Resource
Adebayo Idris
Adriana Dorta
Adrianne Lobel
AFROKOKOROOTS AFRO BEAT ENSEMBLE GALLERY
Agnese Melbarde
alexandra shatokhina
ANA GONZALEZ-ROJAS
Ana Hamilton
Ana R Grassi
Anand PKC
Anders Jorulf
Andino Styles
Anna Art Publishing
Anthony Fearron
Anton Kropotkinsky
Appleton
April Tracey
Arland Simmons
Art Brand Studios
Art by Ancizar
Art by Helena
Art Factory
Art Front Gallery
Art Market Magazine Ltd
ART UpCLOSE
Art-O-Craft
ArtAsiaNYC
ARTBLEND
Artelisted
ArtTour International
Atelier Ball
Atlas Violeta Associação Cultural
AVA Galleria
Avant Arts Publishing
Averil Mucalo
Aykaz ARZUMANYAN
Balashova Xenia
Barbara Moore Fine Art Photography
Basak Malone Agency
Beauty Ngxongo
BECKSY
Beijing Caiyuxuan Gallery
Beiming Shi
Best Fine Arts
Beyond the Lens
Beyti Barbaros
Beyti Barbaros
Bhagirath art spontaneous call to nature
BlinkGroup Gallery
Blue River Fine Art Gallery
Boris Levitsky
Boutaleb Gallery
brad robertson
C Art Gallery Online
Carolina Grecco
Celina Levy
CHAND-DONG ART VILLAGE
CHAND-DONG ART VILLAGE
CHAND-DONG ART VILLAGE
Cheng YuHsuan
Christine Hähner-Murdock
Christybomb
Cindy Walpole & Chuck Fritsch
CLaing Art
Clayb Wallis
Clifford Pickett
Collectibles Insurance Services
Cre8sArt Gallery
Creason's Fine Art
Dana Blickensderfer
Daniel Vidal
Dean Mayo, Foretography
Deirdre Allinson Fine Art
Delahaye USA/Appleton Productions Inc.
Denisa Prochazka
Diana Cummings
Dinett Hok Gallery of Fine Art
Dominique Riviere
Dragan Sekaric Shex
Eastern Culture Corp.
Eddie Shen
Eleanor Fisher, Psy D
emmanuel taiwo
Emperor Aigbovbiosa for studio24 Nigeria
Eric Blackman
Erik Laffer
Espacio Siena Gallery
Evelyn Sadler Photography
Ezra Siegel
FAST -An STM Company
Fedor Alexeev
Fiammetta Rubin
Fine Art Maya
Fluid Motion Gallery
Foretography
Frandy Jean Gallery
Fredda Gordon, Photographer
Gallery Edel
Gallery Giuseppe
GALLERY NK
GALLERY NK
Garrott Designs
Gautam Paul
George Saitas
Global Fine Art
Gordon Harrison Canadian Landscape Artist, SCA AIBAQ
Goy Tiezar
Grace Ashruf
Gregg Albracht
Gregory Emvy
Gryphon Fabricators Llc
Guto Seixas
Haiyan gallery
Hans Petersen Art
HARRISON ART INTERNATIONAL
Harvest Mountain
Huayuan Cultural Industry Group
International Masters
Irma Kusiani
J A Barrett Photography, LLC
jaime graschinsky
James Paterson
Japanese Scroll Paintings
Jason Lincoln Jeffers Multidimensional Fine Art
JCAA
Jeffrey Bisaillon
Jenn Williamson
Jennifer L. Grant
Jennifer Shao
Jeri Holt & with Digital Eyes Studio
Jessica LaRock
Jim Keller
JOACHIM OETTLI -Made in Switzerland-
Jodi Simmons
John
JOHN NAPOLI FINE ART
Jonathan Brender
Jordan Matter Photography
Julia Carter
JULIE SOKOLESKI
JULIO C GARCIA
k arte
Karen Robey
Katherine Wood Fine Art
Kelly Tracht
kent walsh
Kerstan Gallery
Khachik Bozoghlian
KHALID SABREE
Kina Wolfe
KITAI KIKAKU
krunal a patel
Kurauone Ezra Maponga
Laura Asaro
Leda Maria
Lena Medeiros
Leonid Lubianitsky - Irina Shoyhet - Oleg March
Liane Chu Studio
Libni Sandoval Coffman
LILY VALDES
Lucas Urenda
Maddi Ring
Maja Borowicz
MALCOLM SMITH
Manish Mamtani Photography
Marcela Vicuña
Marcelo Cofone
MARIE GALLERY 5
Marija Tanaskovic Papadopoulos
Marina Lukach. Ukraine
Marko Stout
Mary Johnston Studio
Mary Lou Johnson Photography
Mashael Fal
Mattson's Fine Art
Maya Rygaard
MECENAVIE
Meclina Art
Mertim Gokalp
Michael DeBonis
Michael Ezra
Michael J Dowling
Michele A. Utley Voigt
MICHELE RIGHETTI CONTEMPORARY ART
Michelle Follett
Mike Cable
Milanda de Mont
MILENIUM GALLERY
Mina Mokhtarzadeh
Miyako Aoki
MONIQUE PATON / SACI!
Murloge Gallery
Naz. Barakat
Nazli Kalayci, Art-Dealer
Newgain Thanka House Kathmandu
nicholas klung
nick fedaeff
Nick Monjo
Nick Paciorek Studio
Nicky Kriss Art
Nicoletta Belletti
Noe Vicente
NONOS gallery
Norbuling Thanka Center
Ocean Emporium
Ok Seo
Olga Oreshyna
Organic Art Sculptures and Painting
Oskar Rabenda
Owen Fu
Pablo Roo
PABLOSUEPAT
Pablove Foundation
Paige Biviano
PaletteArt™
Pauline Brown
PAYAMI
Peris Carbonell
Peris Carbonell
Peter A Gish Fine Art
Phineas Kamanda
Piero Manrique
pollux America inc
Portable Art Bin
Qing Dong
Rajvi Dedhia Unadkat`
Rajvi Dedhia Unadkat| New York
Ralph Benedict Ceramic Design
Ramiro Sacco
RDZ FINE ART
Rebecca Kane Living Waters
Ricardo Lowenberg
Rigo art Studio
RIVERIN
RIYA SHARMA
ROBBII
RODO PADILLA GALLERY
ROGERKAYE.COM
Ronen Art Vision
Rusudan Khizanishvili
Sahel Pour
Sammoun fine art
SARAH ALI FINE ART
Sarah Elyse Granetz
Saya Behnam
SBN Gallery & Art
Sculptures by Mira DeMartino
SED ARTE Gallery (Tallinn, ESTONIA)
SERGEY MOZER
Shazia Imran
Shinn Fine Art
Simons Gallery Futbol
Smart Publishing
SOCRATES MARQUEZ
South florida art gallery
SP Prescott (UK)
STALE AMSTERDAM
Sugarlift
Suly b.wolff
SUN GALLERY
SUNJOY JEERGALL
Susan N. McCollough
SVENSKA KONSTGALLERIET
Sydney Wellman
Takashi Kajiyama - Art Izum Tokyo
Tessa Aalbregt
the gallery STEINER-Vienna
The Stone Path Studio
Tiago Azevedo
TiffanyGallery8
Tim Hinton
UNAA Gallery
universos
Upsilon Gallery
V. Lala Galleries
VALENZ
Veronica Dragnef
Vincent Minor
VINITA DASGUPTA
VINITA DASGUPTA
Vinki M Zhang
Violetta Livshen
WAQIAN SUN --- BIN YING
Ward-Nasse Gallery
Wikiarte Gallery
Willy Perez
WOLFEYES creative/ GL Wood
World Wide Art - Artavita
Yorka Ralwins Art
zahir uddin babar mughal
Zayasaikhan Sambuu
ZEN ARTES
ziGallery
Zweng Art
[SOLO] and [FOTO SOLO]
[SOLO] offers established and emerging independent artists the opportunity to showcase their work on an international stage. Over the decades, [SOLO] has become the ultimate venue for independent artists to be discovered—not only by gallery owners and art publishers, but also by collectors and enthusiasts in search of exciting new works. Artexpo New York 2016 will include a new event, [FOTO SOLO], which offers a focus on photography. Echoing [SOLO]'s philosophy of supporting career opportunities of independent artists and partnered with industry experts Digital Photo Pro and Outdoor Photographer, [FOTO SOLO] 2016 will be an introduction to the official launch of [FOTO SOLO] in 2017 as part of the 40th anniversary celebration of Artexpo New York.
The Location of Artexpo New York Main Venue
Practical Information
Artexpo New York will take place from April 14 until April 17, 2016 at Pier 94 in the heart of New York City. VIP Opening Night Preview Party is scheduled for Thursday, April 14, 2016, 4-7pm. Tickets for Artexpo New York are priced at $20 for general admission. For Thursday's VIP opening night preview party, tickets are $40 and allow you access for the duration of the show. For more information on Artexpo New York, please visit the official website of the art fair.
Featured Images: Kristina Chkhan – Dreamy Island, detail; Violetta Livshen – Relaxation; Dean Mayo – Lajolla Shore. All Images courtesy of Redwood Media Group.