Artist of the week - Broken Fingaz
Israeli art crew Broken Fingaz has been quite busy for the last couple of weeks – from Jewish culture festival to Sex Picnic zine –they seem to know it all. The crew made of four members: Deso, Kip, Tant and Unga, made their spot on a street art scene with their recognizable and unique style of painting images from pop culture and referencing them to Marvel comics, B-Movies, pop art and psychedelic art of 60s and 70s. As we always do once a week, we salute the ones whose work inspires and constantly surprises us – this is why this week our 'Artist of the Week' award goes to… Broken Fingaz!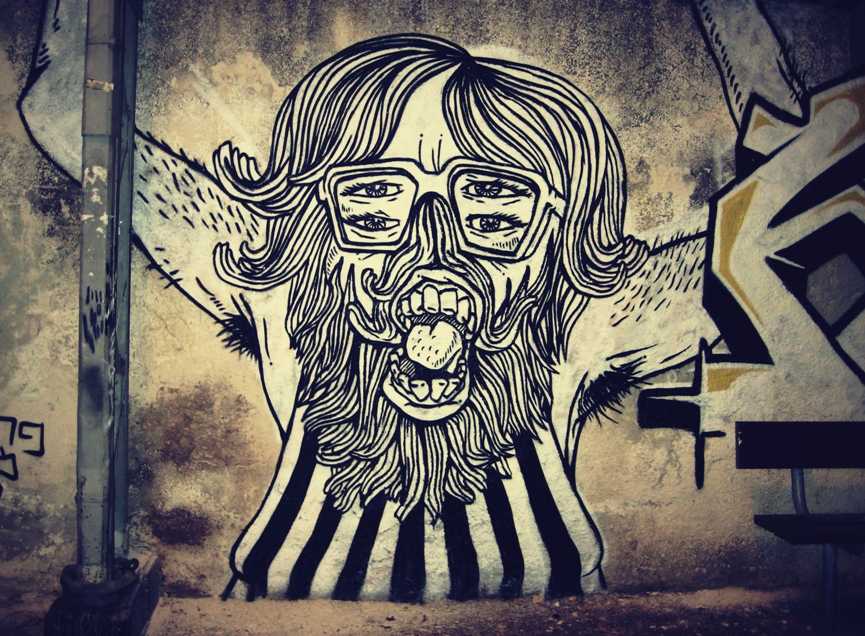 Jewish Culture Festival
Krakow's annual festival invited Broken Fingaz Crew to participate in their project by creating a theme-related mural. In their own words: 'We've been to paint in the middle of what used to be the Jewish area before the war.. We decided to do a tribute to Moshe Lilien, one of our all time favourite artists, who lived in Poland more then hundred years ago. Big thanks to all the guys from the festival – we had an amazing time!'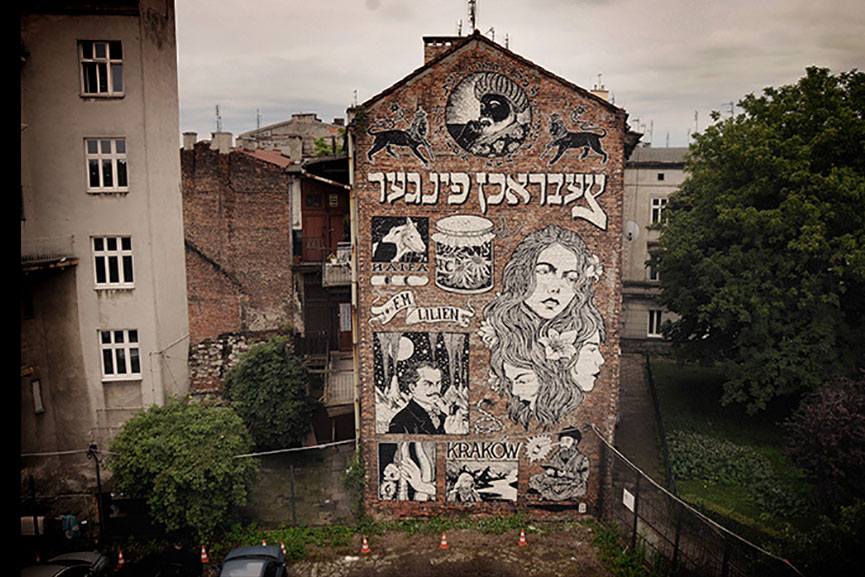 Saints and Sinners
Broken Fingaz Crew even managed to join forces with their urban art colleagues in an exhibition named Saints and Sinners which, if you hurry, you will be able to see until 3rd of August at StolenSpace Gallery in London. Names like Word to Mother, Pixel Pancho, Cyrcle, Charlie Anderson and, of course BFC, presented their artworks on this always intriguing and controversial subject.
Sex Picnic
As if this wasn't enough, the guys from the Broken Fingaz Crew (masterminded by Tant and Unga) managed to shock us once again, this time in a totally unexpected project. On July 19, they launched a magazine 'Sex Picnic', followed by an exhibition at The Maurice Einhardt Neu Gallery in East London. Combining their slightly morbid artworks with an universal and always intriguing theme – sex, the result couldn't have been bad. Actually, like everything they do, it was amazing.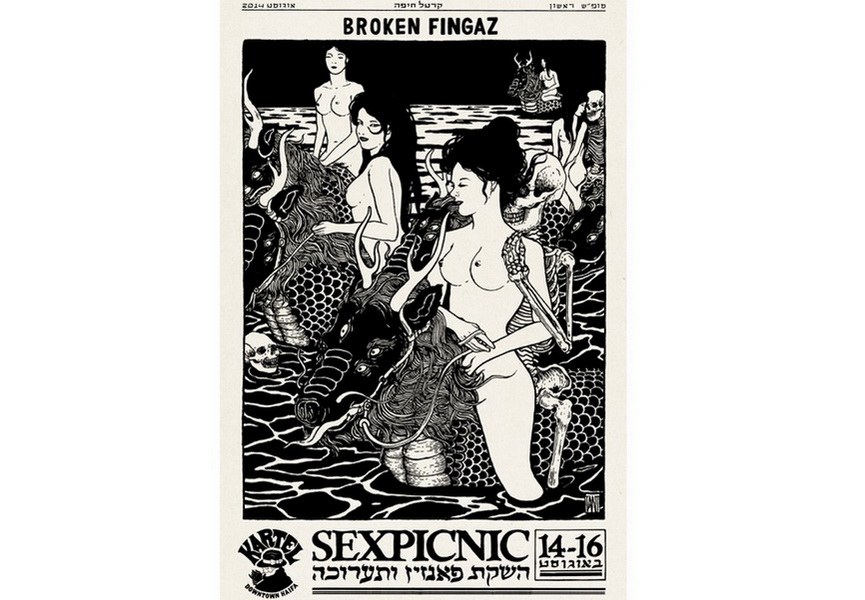 [mc4wp_form]