Artist of the Week - Cleon Peterson
Imagery of the LA based artist Cleon Peterson is often violent, brutal and deviant but although it may seem that his characters occupy a lawless world, there is rather a significant presence of authorities, albeit wantonly corrupt and perhaps more savage than the civilian population. Peterson himself describes his world of chaos and disorder as "a gray world where law breakers and law enforcers are the same; a world where ethics have been abandoned in favor of personal entitlement". Peterson's equally amazing work in public space as well as on canvas and paper has earned him a significant spot in the art world and respect of his peers and art lovers around the globe. With numerous participations on projects and exhibition, Peterson is a busy man. Only in the last couple of weeks, the artist finished a new piece in Detroit thanks to the collaboration with Library Street Collective; then he even took on making a cover for the music band Single Mothers; and most recently Peterson's artwork was used as the cover for the 2014 October issue of Juxtapoz Magazine. For these, and many other reasons, we are honoring him our Artist of the Week!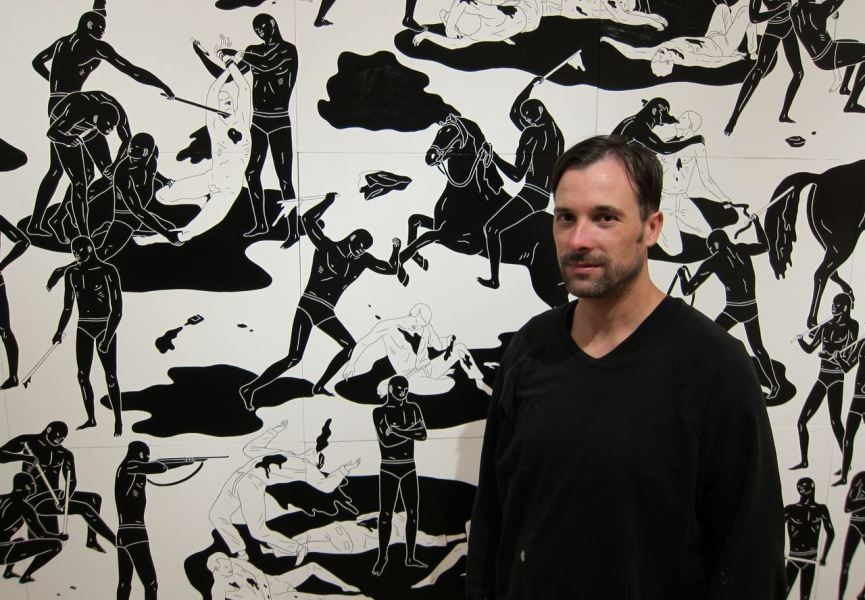 New Work in Detroit
Library Street Collective is set on a mission to show the world what it means to be devoted to street art and urban interventions of various sorts. The gallery aims to share and present inspiring and significant artists and art available today. Apart from urban, Library Street Collective focuses on contemporary fine art, especially when it comes to artists who developed (and/or are developing) their skills in public spaces. This is how they engaged in the collaboration with Cleon Peterson for the new mural in Detroit which reflects the unique expression of the artist and imposes itself in urban space in order to stimulate the viewer by the power of thought-provoking imagery. In addition, the mural is accompanied by a set of hand painted multiples by Peterson. Each piece of the edition is on heavy Arches paper that has been hand deckled, painted, numbered and signed by the artist.
Album Art for Single Mothers
The American artist just completed album art for the band Single Mothers and the cover is, expectedly, amazing. Featuring his recognizable characters this time painted in red color, Peterson's imagery of riot, disobedience and bunt perfectly blends with the Canadian punk rock band.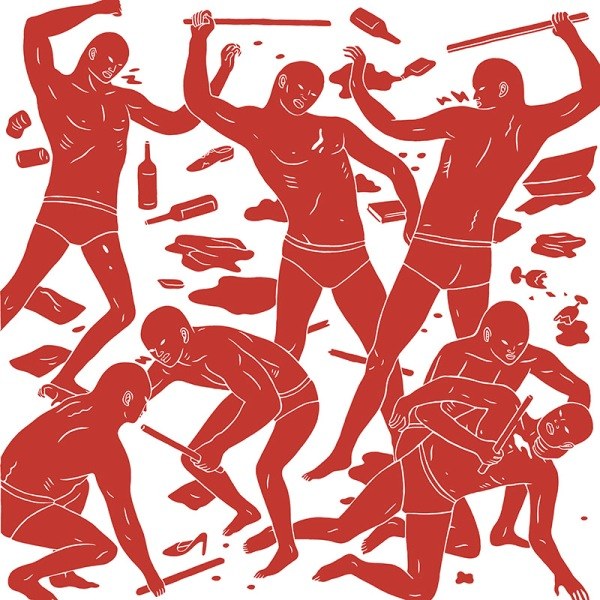 Cover Artist for October issue of Juxtapoz
Peterson was recently, among other flattering collaborations, honored by being chosen for the cover artist of the Juxtapoz Magazine's October issue. In an interview given to the zine, the artist talked about how the viewers perceive his art and the historical role in his artwork. When asked about whether he sees his works as the vision of future, Peterson said, "I intentionally keep it generalized because I don't want it to be pinned down to any specific events or histories. The narratives are universal, and if you really analyze them, these moments are totally current. I think that people tend to push dystopia into the future because they can't bear to take an honest look at the world we currently live in: a world of Big Brother, Soma, racism and genocide. There's also the idea of the apocalypse that is always in the future that humans have been obsessed with since the beginning of time. I think global warming is our newest apocalypse story, but this time, instead of being a zealot's premonition, it's a scientific premonition."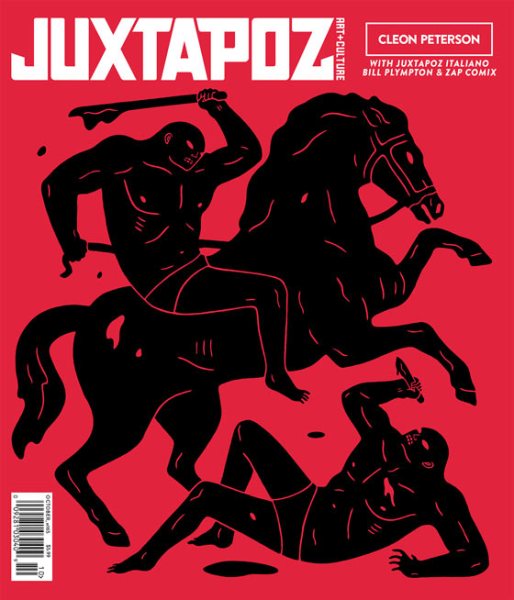 [mc4wp_form]
Follow These Galleries
Paris, France

New York City, United States

London, United Kingdom