Artist of the week – CYRCLE.
Every week we honour the artists whose work excited, shocked or surprised us and we give them the title of that weeks' best artist. Those are mostly artists who have been on the art scene for quite some time, who are popular, gained respect among their peers and are people who other artists look up to. This time, we are dedicating this award to the raising stars on the market, guys whose work keeps on occupying and fascinating us. They are young and in the business for only three years, but in that short period of time got great popularity and respect. They do murals, graphic designing, paintings, prints and sculptures, and they excellent in everything. They are – CYRCLE.!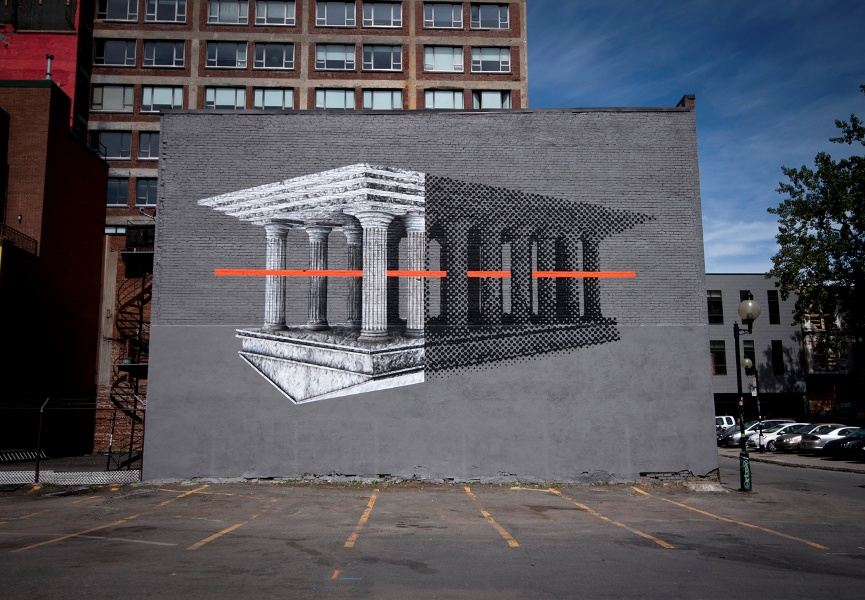 They Do It All
CYRCLE. is a collective of once three, now only two artists – Davey and Rabi. Their signature sign is the usage of typography. Words as a basic way of communication, especially present in advertisements and street campaigns, are their way of interaction with the public. Unlike others, CYRCLE. aspires to reach the masses with their art and utilizing type helps them to ensure it reaches beyond those who just appreciate art. However, their work intertwines with other media as well, which they proved through their last projects – painting large mural in Vienna, enormous artwork in Munich and, on the other hand, designing the luxurious rugs for SoHo Design House.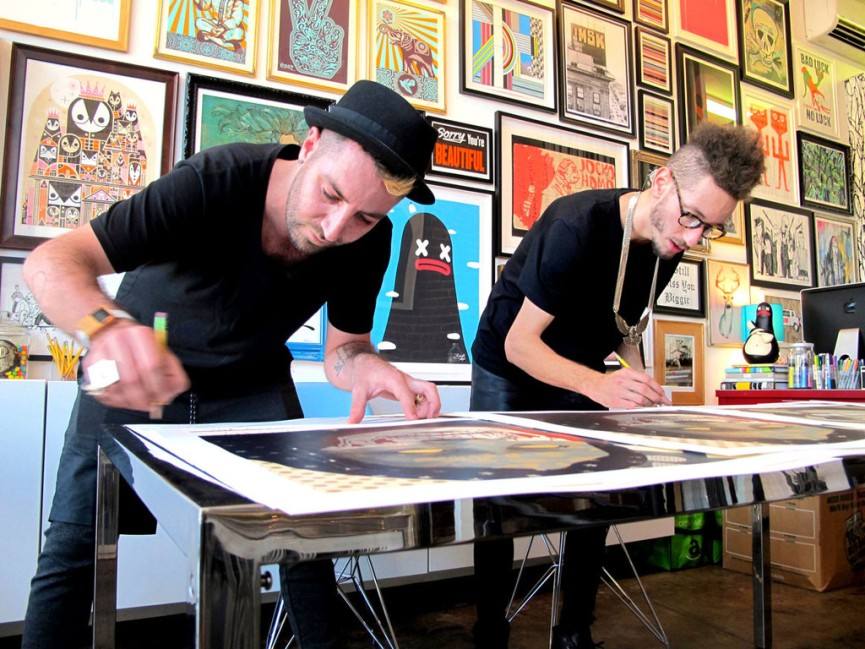 Cash, Cans & Candy
We already wrote about the project Cash, Cans & Candy 2014 that was organized by the Ernst Hilger Gallery, thanks to whom artists CYRCLE. and Gaia were invited to create a piece of art, a large mural that transpires the discourse of the architectural history of the city, on the wall on Wesbanhof Station in Vienna. To paraphrase their words, the Vienna mural represents a bricolage of famous historical figures from the world of art and architecture, as well as depictions of buildings, but holds a connotation of religious tension which is set in the undertones of the orange, black and grey strokes. It is a mesmerizing result of the visual clash of sculpture and architectural forms with the flicker of the contemporary street art expression.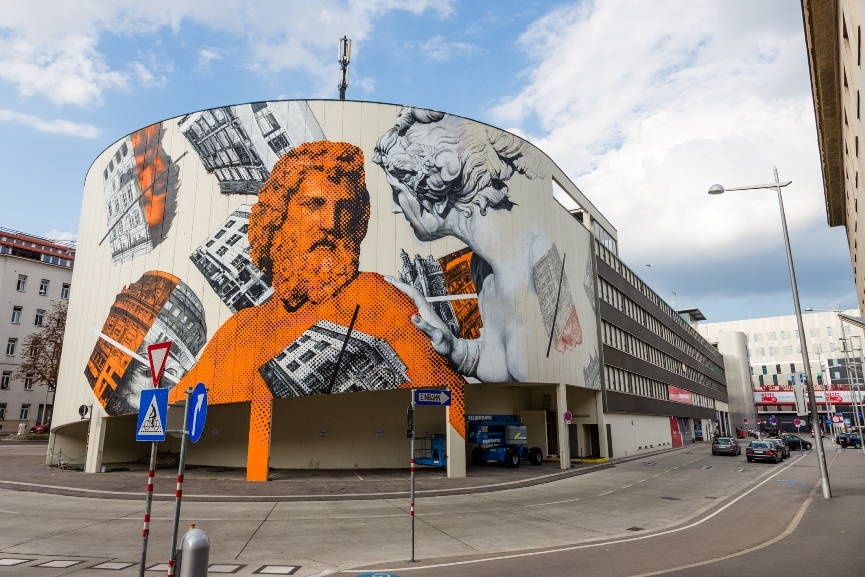 Munich Large Scale Mural
Invited by Positive Propaganda, a non-profit organization with the goal to create contemporary and socio-political art in the public space of Munich, the American dup was invited to create a mural, their largest one so far and largest one in Central-Europe to date. The artwork covers the entire 500m2 width of an apartment building block in Westendstr. It took them ten days to complete it, unselfishly communicating and discussing their work with the locals. The end result is exceptional.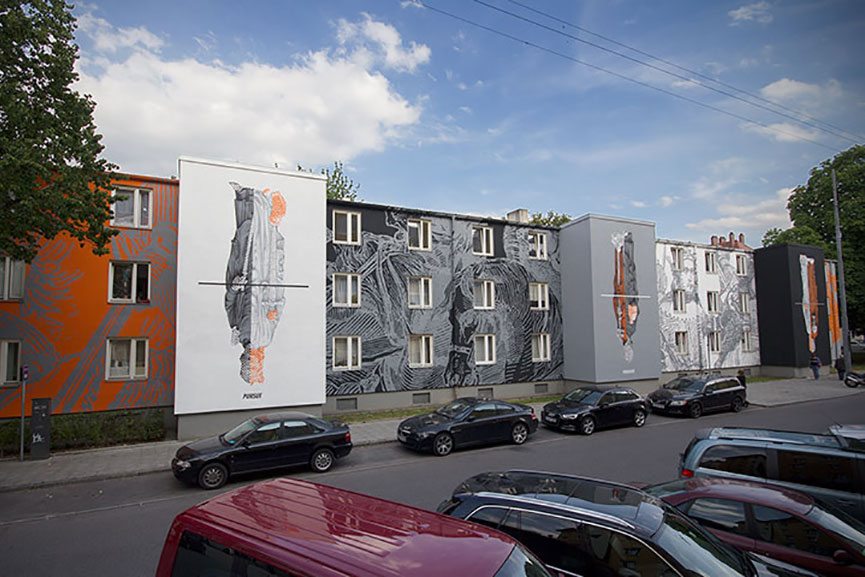 Art Rugs
The two didn't stop there. They even engaged themselves in a project organized by SoHo Design House, standing side by side with Ron English and Pixel Pancho. As SoHo Design House nourishes the culture of handmade rugs and recognizes the need for good design, shape and form, they decided to experiment with the luxurious items created by street artists. CYRCLE. weren't afraid of the challenge, and the result was a collaborative set of rugs, each hand knotted with precision and care out of fine Tibetan wool. The work on each peace took a 6 months period for creating.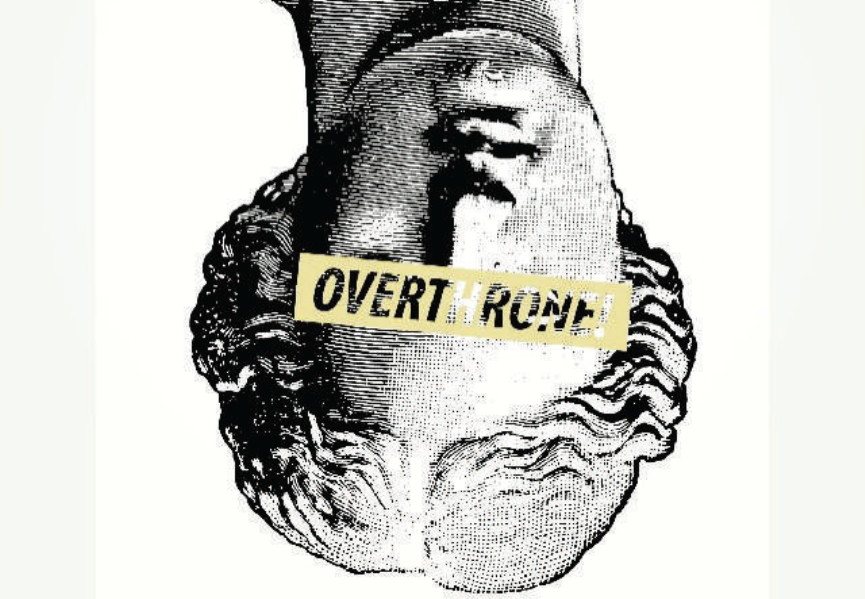 [mc4wp_form]