Artist of the Week - D*Face
Dean Stockton aka D*Face has been one of the leading figures in urban contemporary art for more than a decade. When he began his artistic career on the streets of London by hand-drawing stickers and posters, he never thought it would lead him to become one of the best known figures to rise from the British scene that have a constant leading presence in the art scene. Finding his unique signature sign, a particular fusion of pop culture and graffiti meshed with a rebellious streak and an ingenious imagination, D*Face easily became recognizable and respected in his community and later worldwide. His witty, glossy veneered cultural critiques that conceal malicious undertones created around the artists notorious reputation. Using the term – aPOPcalyptic – to define his work, a blend of 'pop art' spliced with fragility of life, Stockton's work reflects popular culture, centering around the ideals of the American dream and notion of 'good' triumphing over 'evil'. He has been exhibiting around the world and in the last couple of months did some amazing stuff. During summer, D*Face participated at the Art Scape Festival, first days of August were marked by The Provocateurs exhibition, and his largest solo show so far, Scars and Stripes, in still on view in West Hollywood. For these, and other well known reasons, we honour D*Face with our Artist of the Week title!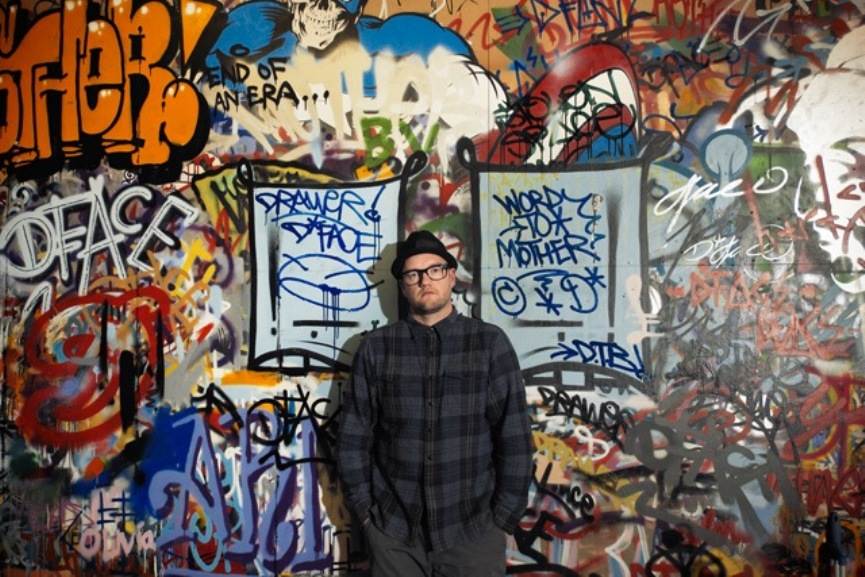 Art Scape Festival
D*Face painted this romantic mural for Art Scape street art festival in Malmö, Sweden. The piece entitled "Last Embrace Before Departure" is painted in the artist's signature comic-pop-art style. The bright red dress of the woman jumps at you first. The second observation leads you to the man's face to check if decay has already begun. At closer observation you will discover the outline D*Face signature 'logo'. The D*Face character create a swirl around the lovers who seemingly don't care and continue kissing.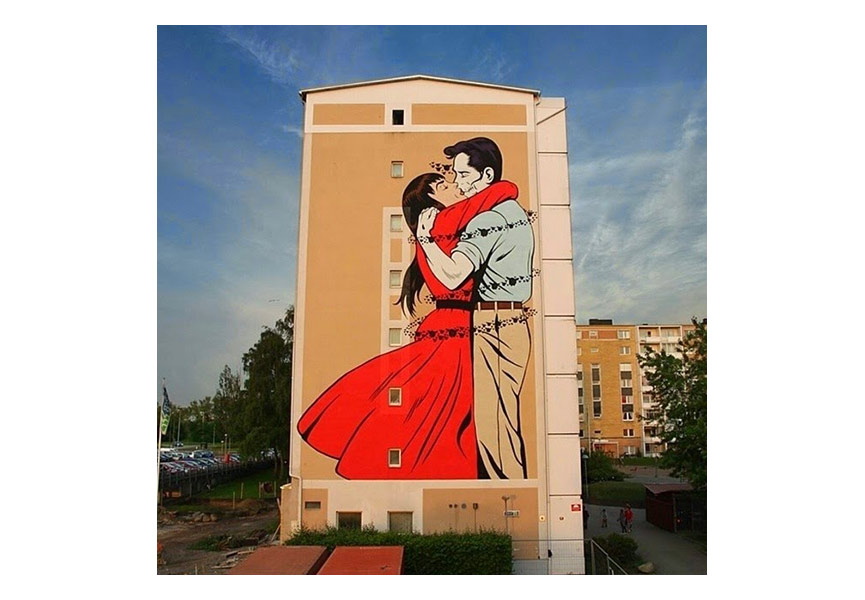 The Provocateurs
Art Alliance presented to the Chicago audience project "The Provocateurs" that lasted during the Lollapalooza Music Festival. The five days exhibition, curated by Shepard Fairey, featured artworks of some of the most creative and innovative contemporary artists like C215, Cyrcle., Andrew Schoultz, Camille Rose Garcia, Clare Rojas, Cleon Peterson, Estevan Oriol, Evan Hecox, Gary Panter, HAZE and many others. For this occasion, D*Face did several amazing works that challenged the viewer to contemplate the state of the contemporary society.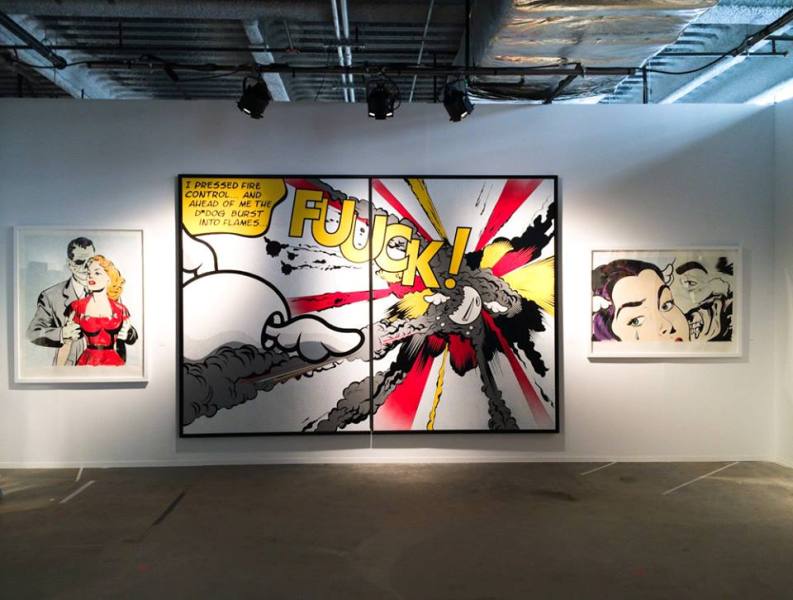 Scars and Stripes
Starting from a large scale mural painted on the outer wall of the 315 South Robertson Boulevard in LA stating unambiguously You're Dead to Me, West Hollywood residency of D*Face is hugely inspired by death. This comes with little surprise, since the macabre imagery is a common trait of his signature distortion of the iconic Lichtensteinesque pop art, but the exploration of the concept has reached new depths, as the internationally acclaimed urban artist exhibits more freedom and versatility within his expression. Organized by PMM Art Projects, D*Face's biggest solo exhibition so far proved to be a great success. Closing date was extended to October 12, 2014. All the visitors are dared to question their likes, while taking in those who left this world much too early, leaving substantial legacy.