Artists of the Week – Etam Cru
The polish urban art scene has proven to be one of the most active and creative in Europe. Their recognizable style and approach to the craft has earned them a significant spot among the art community with its representatives respected all over the world. Maybe you don't know their names, but you've seen their works for sure. Chazme and Sepe, Czarnobyl, M-City and Pawel Ryzko are just a few of the names from Poland's urban art scene. However, if you are a true fan of a fantastic urban art, you've definitely heard of the duo Etam Cru. Sainer and Bezt met at the Academy of Fine Arts and shortly after began painting together. They are famous for their large-scale murals and elements heavily charged with Eastern European folklore, mysticism, fantasy, witty humor and animated movies. Today Etam Cru is being hired for numerous commercial projects and brands. Their graffiti style attracts enormous attention in the street art scene. The energetic duo participated in a local project in their home country Poland, entitled Polish Urban Art Project, presented their works as a part of the myFINBEC Wine European Tour and at the same time managed to organize their own solo show Bedtime Stories that will be on view until the end of December. Despite that they are quite young and pretty new to the art scene, their success didn't happen overnight. This is why Etam Cru is honored as our Artists of the Week!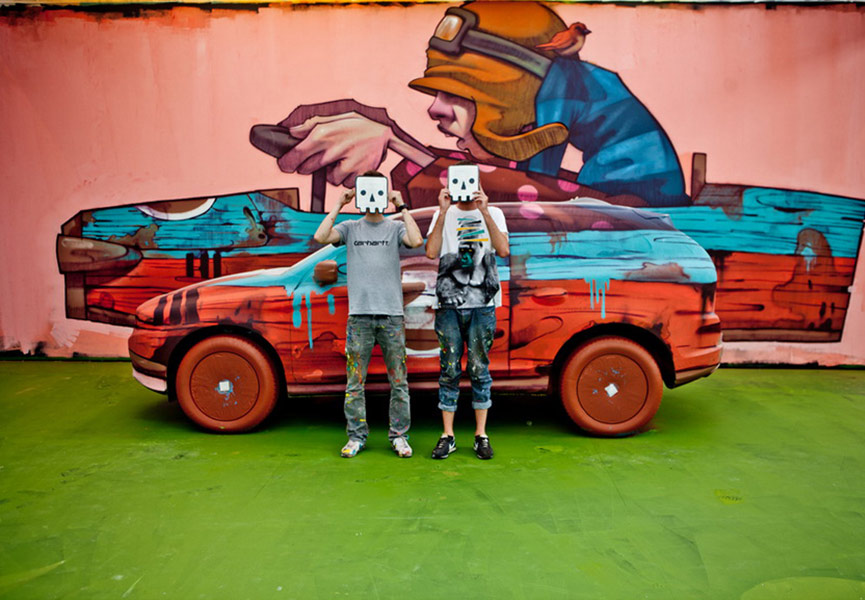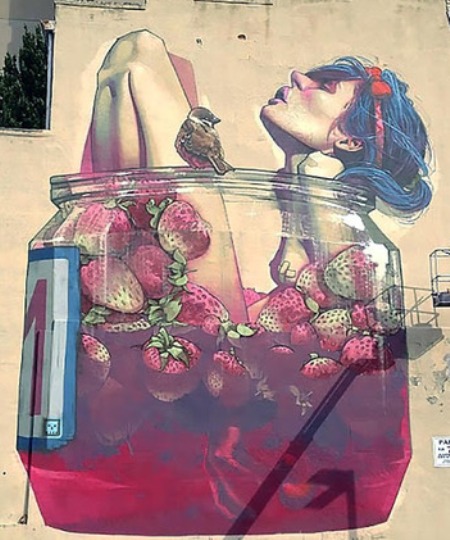 Polish Urban Art Project
The recognizable style and the intense street activity have rendered Polish artists to showcase work and spread their imagery across the borders of Eastern Europe and all over the globe. Through Polish Urban Art project, the public of Europe's seven cities is able to enjoy the work and creative process of individuals coming from the cultural environment of Poland. Everything began in October in Kiev, and it will end in the city of Lublin, a home base of the "traveling exhibition." The list of participating artists is quite impressive, from Chazme and Sepe, Czarnobyl, M-City, Pawel Ryzko to Etam Cru and many others.
myFINBEC Wine European Tour
The project myFINBEC that began in 2013, this year celebrates its second edition through another great collaboration with four unbelievably gifted artists. The project is nitiated and organized by Yvo Mathier, proprietor of Switzerland-based wineryCave Fin Bec who besides being an expert in wine seems to be an art enthusiast as well. The initial idea was to bring these two passions together – some of the world's biggest street art names were called to participate in this unique event where they would contribute by painting eight labels on 672 stacked wood wine crates (84 crates for each painting). This year's myFINBEC 2014 welcomed artists Vhils, Herakut, C215 and Etam Cru whose works on the product were afterwards exhibited at several galleries as a part of myFINBEC European tour. Members of the Etam Cru participated individually for this occasion and painted two fantastic murals, both very different in style but still looked beautiful together.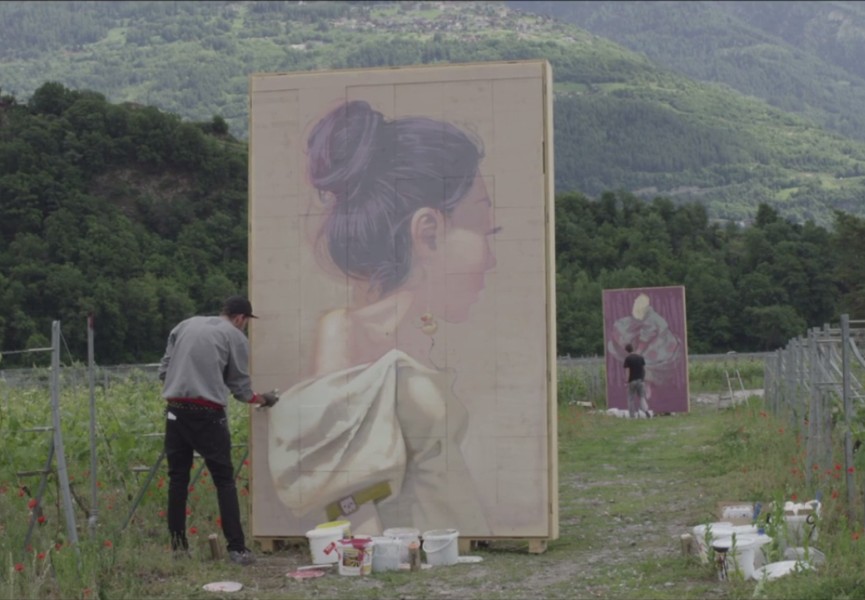 Bedtime Stories
After exhibiting M-City's recent works in September, Galleria Varsi from Rome is preparing another interesting show, this time displaying works by the dreamy Polish duet – Etam Cru. The exhibition entitled Bedtime Stories already implies a range of imaginative pieces, composed upon the brilliant drawing and colored with softened rainbow palette. Curated by Marta Gargiulo, Bedtime Stories will be Etam Cru's Italian debut, and the duo will be complementing their Roman exhibition by a live painting project of a wall on the corner of Via del Pigneto and Via Ludovico Pavoni. Opening on October 30, Bedtime Stories of Etam Cru will remain on view at Galleria Varsi in Rome through December 28, 2014, finishing off the year at the space with an immersive dream.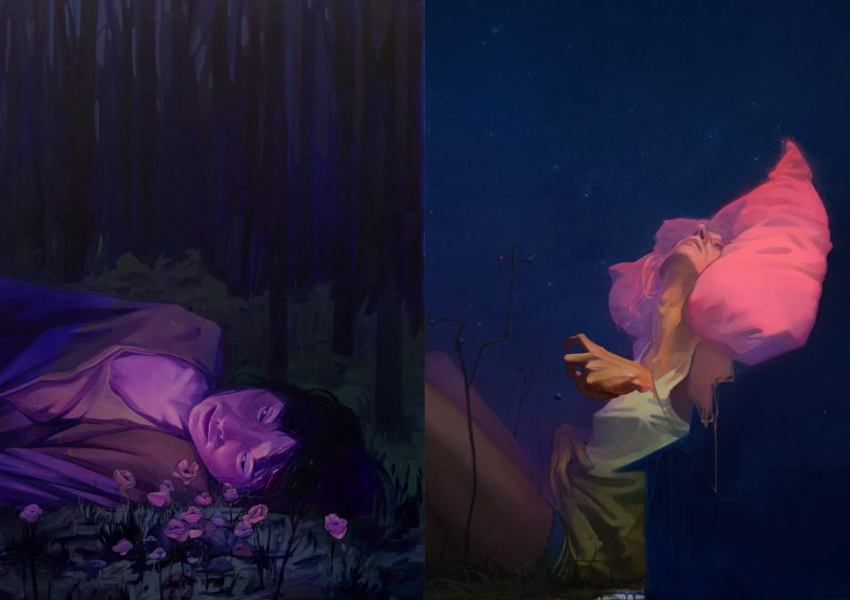 [mc4wp_form]