Artists of the Week – FAILE
Even though they've been working as a team for almost two decades now, for the artistic duo FAILE it seems like we have yet to see what the artists have prepared for their audience. They began working together in New York, as the second generation of the legendary graffiti art scene and soon, everyone knew who FAILE was. They became famous for their usage of pop culture related imagery that was examining complex, and often neglected, metaphysical issues facing the artists' epoch. Spirituality, heroism, unconditional love, a greater moral purpose – and equally a lack of these – are among the concepts that the duo brings up so eloquently in their artistic conversation. Then, after establishing a rather enviable recognition among their peers and the audience, in the early 2000's FAILE made a smooth transition from the streets to galleries, which resulted in different types of artwork – large format pieces, limited edition works on paper and board, plus physical items such as "FAILE Boxes", which resembled chests for personal keepsakes. The duo's work was first exhibited at the group show Swish at what is now The Outsiders London in 2006 and, since then, they've traveled across the world promoting their art. Only in the last week, Patrick Miller and Patrick McNeill (FAILE) have participated in three big projects – they presented their latest work at the Allouche Gallery, following the show the collective launched their new print release, and they managed to participate in a fantastic group show in Berlin. It is more than obvious why this week the artistic duo FAILE is honored with our title Artists of the Week!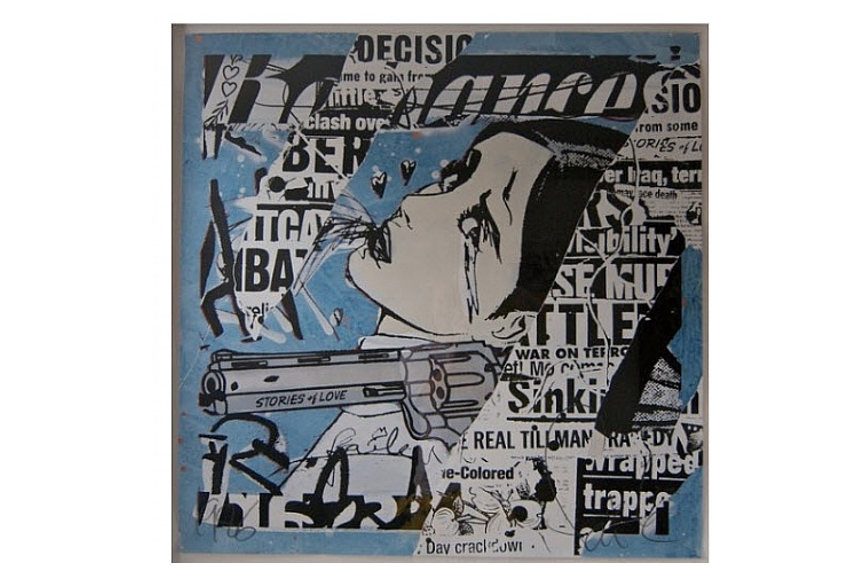 Faile: Works on Wood
The collective's latest exhibition entitled FAILE: Works on Wood: Process, Paintings and Sculpture that opened November 15th at Allouche Gallery in New York features their latest, as well as some of their best works. Along with the exhibition opening, the collective will launch their latest book, Faile: Works on Wood, printed in partnership with celebrated art publisher, Gestalten. The show will present a selection of works featured in the publication, alongside a collection of new works created specifically for this occasion. On view will be highlights of their artwork so far – early pieces using salvaged material (wooden boxes and window pallets), to their interactive puzzleboxes and carved prayer wheels, right through to elements of their towering installation work at New York City Ballet. As Eric Allouche, the director of Allouche Gallery where the event will be happening, said: "It is a pleasure to exhibit this body of work. The Patricks have talent, humour and vision. If only they were French, then they'd be perfect!" The show will be on view until December 10, 2014.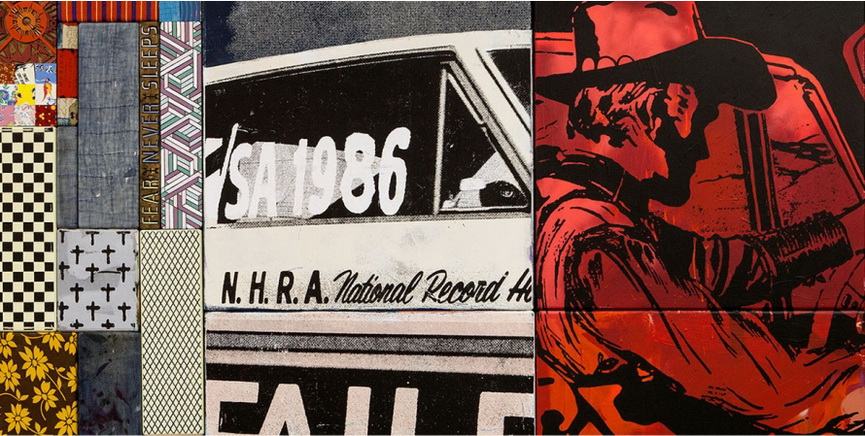 New Print Releases
In conjunction with their latest exhibition FAILE: Works on Wood: Process, Paintings and Sculpture at Allouche Gallery in New York, FAILE released two limited prints on November 18, 2014, at noon, New York time. Both of the prints are based on paintings published in the art book Works on Wood, which was also issued for the exhibition. Highly collectable, FAILE devised a couple of silk-screen prints on a thick, archival paper, following their tradition of printmaking and limited edition releases. Named Sub Rosa World and The Right One, Happens Everyday, each of the prints suggests a different narrative, although both are rooted in vintage aesthetics and provocative notions on female nature. Both of the prints are available at FAILE online shop, with the promise of fast shipping, until they sell out, which will be clearly signed on the page.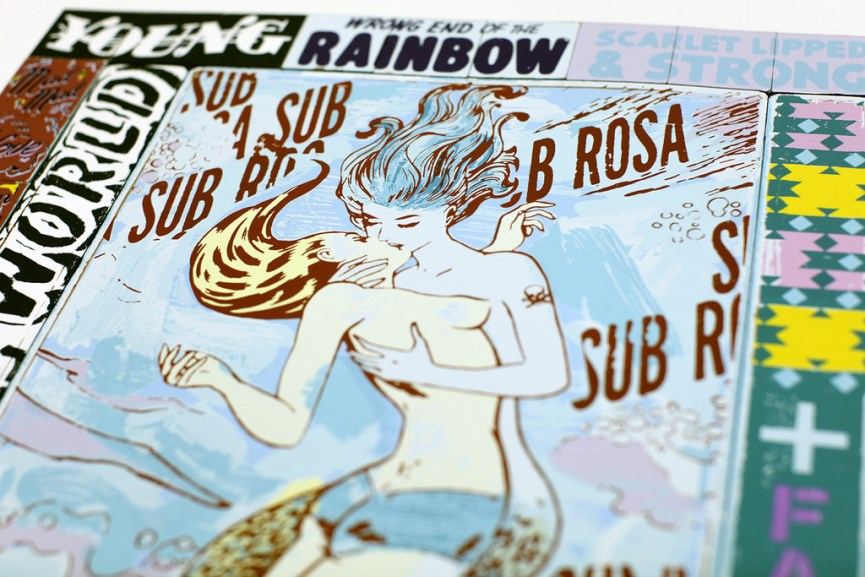 Greetings from New York City
As one of the greatest and rapidly rising artistic communities, Berlin has become the center of Europe for urban art projects. An ongoing Project M, organized and hosted by United Nation non-profit from the German capital, is currently hosting a phenomenal exhibition curated by Jonathan LeVine. Building bridges between the Big Apple and Berlin, the show is entitled Greetings from New York City, showcasing works of twelve artists from the Americas. Half of the participating artists came to Berlin and made the project even stronger by leaving their mural statements on designated walls and large-scale panels. Names in the group of twelve artists selected by Jonathan LeVine are recognized by even a remote urban art admirer. Showing their works, there are AJ Fosik, DALeast, Dan Witz, EVOL, Gary Baseman, Jeff Soto, Kevin Cyr, Nychos, Olek, Saner, Tara McPherson and FAILE, who showcased a number of creative upcycled works. Greetings from New York City can be seen at Urban Nation through November 28, 2014.
If you want to know more about the upcoming work of Faile, sign up for My Widewalls today!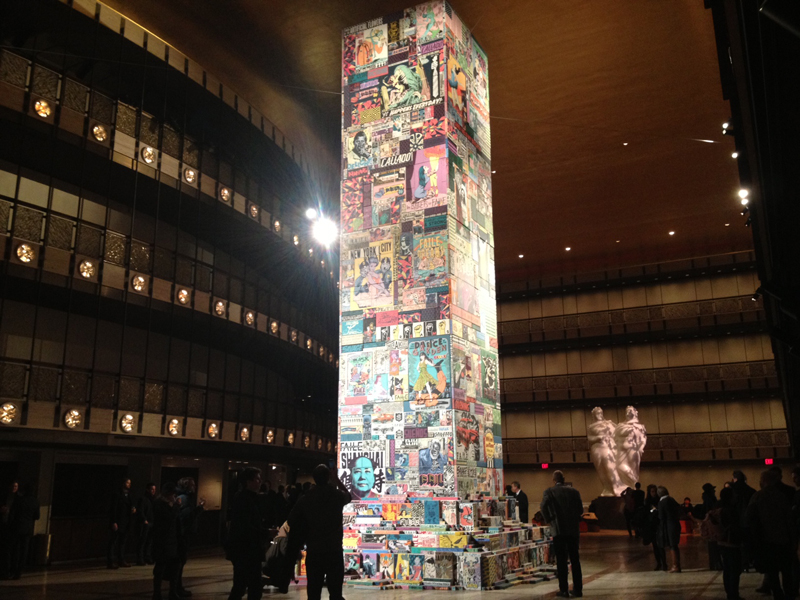 [mc4wp_form]