Artist of the Week – Guy Denning
There are some artists that just take your breath away with nearly all the artworks that they produce and our Widewalls artist of the week is definitely one of those. It also looks like Widewalls readers agree with that, as Guy Denning appeared in our list of most viewed artists during March, 2015. The self-taught English contemporary painter, now based in France, is also a fine example of where artistic talent can take you with perseverance. Guy Denning was declined entry into several art colleges to study during the 1980's, but continued painting while studying art history instead. Luckily for us, his strong style of artwork won through, emerging out of the urban art scene in Bristol and also forming the Neomodern artist group in 1997, which also included Antony Micallef amongst others. The Neomodern artist group was set up in opposition to contemporary art being stifled by state supported organisations and art institutions, a political stance with punk rock attitude that can be felt in much of the striking work of Guy Denning. Whether creating urban street art or studio based work, there is no mistaking the dynamic and energetic artworks of Guy Denning, his unique figurative work often full of raw emotion, either created in oils on canvas, often with layers revealing hidden text or the stark drawings created with Conté and chalks. For his political stance, punk rock attitude and excellent artworks, we are very pleased to announce Guy Denning as our Widewalls artist of the week.
Shooting Angels Solo Exhibition
Since being turned down to study art in the 1980's, our artist of the week, Guy Denning, has gone onto receive international acclaim for his strong works and has exhibited globally. The 20th April, 2015, sees Guy Denning opening his latest solo exhibition at Pretty Portal in Dusseldorf, Germany. Shooting Angels finds Guy Denning continuing his exploration of political and social issues through a series of artworks depicting angels, all created in his dark, dramatic style of course. Individual artwork titles include The Fallen, Made in Man's Image and the wonderful Shooting Angels (this is the sound of free speech), which comes complete with punk style cut out lettering above an image of an angel appearing to crash to the ground. Shooting Angels combines the painterly figurative forms of Guy Denning with urban art attitude, creating a perfect blend that appeals to both lovers of urban art and fine art. Read more about the solo exhibition in Guy Denning: Shooting Angels.
The Artwork of Guy Denning
Apparently Guy Denning, our artist of the week, started using oil paints at aged 11, later learning techniques from older artists after being turned down for Art College. It certainly led to a unique style and vision that has won the self-taught English contemporary painter many admirers. His early works are influenced by the likes of Franz Kline, creating abstract paintings before moving into the figurative style we have come to love. Guy Denning has a dynamic way of capturing his figures, allowing them to portray the raw emotions he is expressing in his artworks. His studio and urban art regularly incorporate text into the layers of paint, adding an earthy street feel to the final images, which are regularly political and social in nature. Guy Denning is also known for his beautiful drawings on newspaper, often capturing dramatic moments from around the world such as his image of a Gaza Family and Occupy Wall Street. Check out more political art in Graffiti Is So Young Here and When Graffiti Matters The Most: Middle East.
Make sure you check out the Facebook page of Guy Denning where he regularly posts images of artworks both old and new!
For all the news on your favourite artists, sign up to My Widewalls today!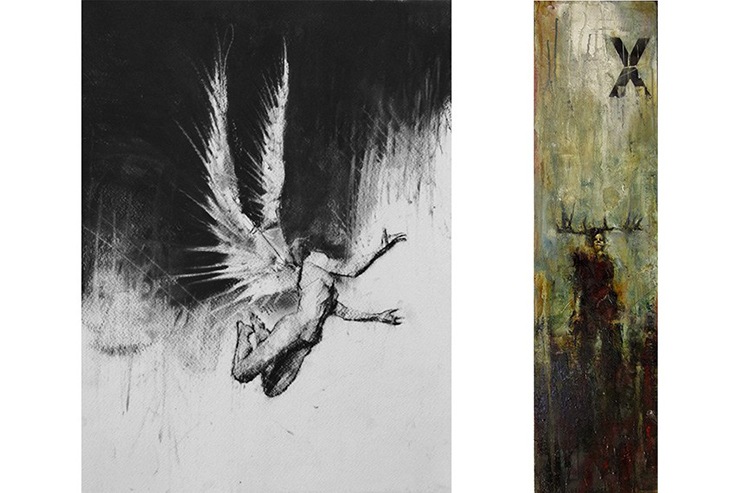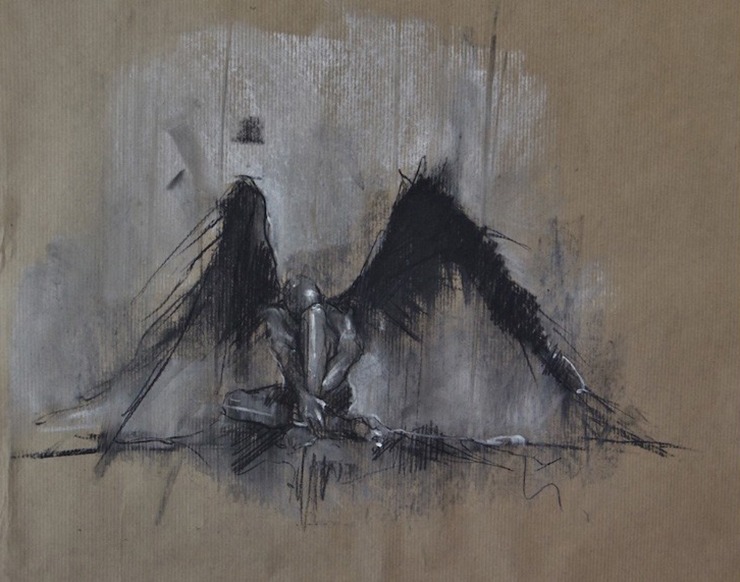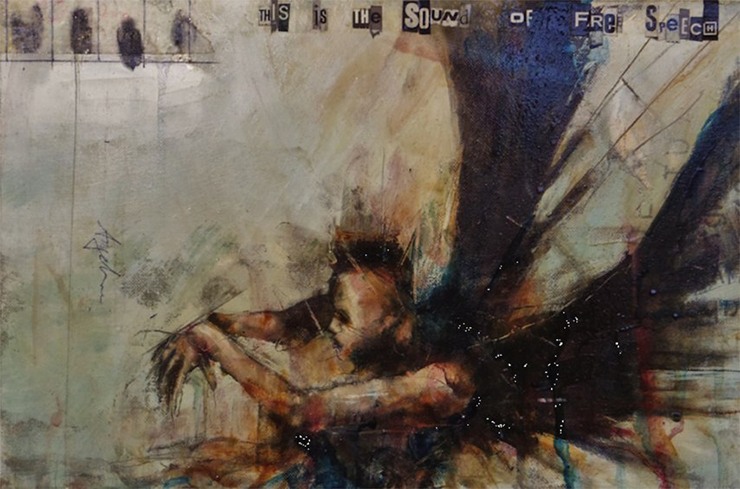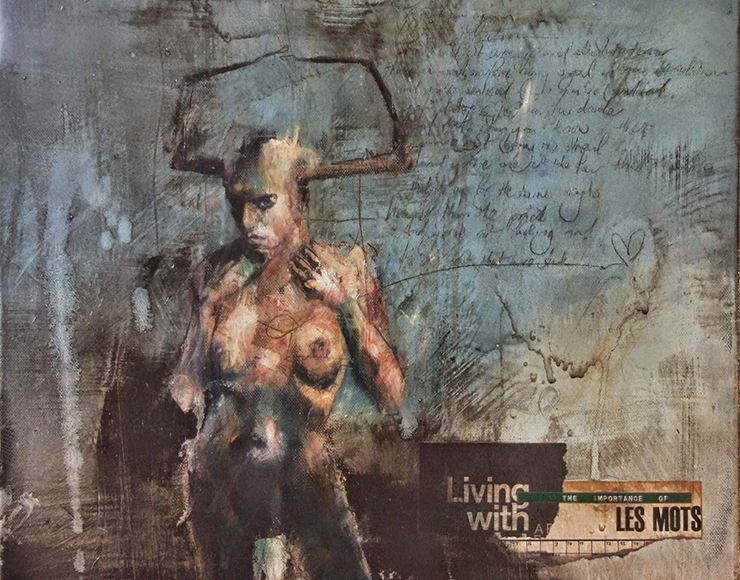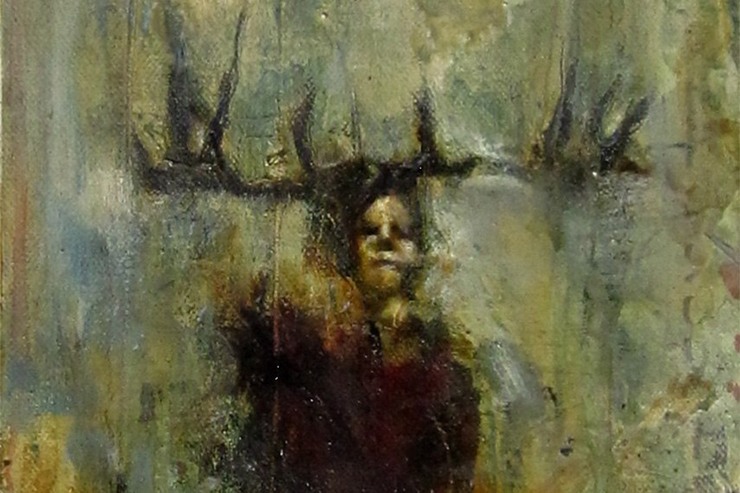 All images courtesy of Guy Denning.