Artist of the Week – JAZ
Argentinian Franco Fasoli aka JAZ has always been an extremely active artist. This is especially gratifying because he is also an unbelievably talented artist that pushes the boundaries of urban art. As such he is justifiably our Artist of the Week. Artworks by JAZ, whether they are the murals he painted in Perth for the PUBLIC Festival or the paintings he presented together with Alexis Diaz for their pop-up exhibition organized by Rex Romae in London, are always innovative and strikingly beautiful.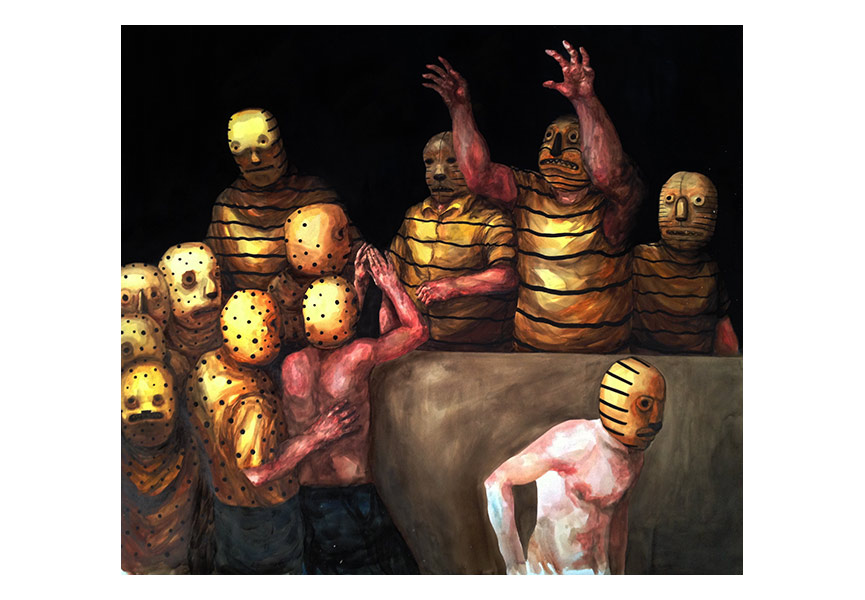 There is no one else who paints like JAZ does. His recent endeavors have led the artist to focus on creating abstract representations of football hooliganism. This constantly evolving theme has featured Mexican "lucha libre" style wrestling figures with animal masks and part-man, part-beast figures locked in combat. The reoccurring images in JAZ's works are animals. Either alone, in herds or, as just mentioned, hybrids. The title of his upcoming exhibition "Vinculo" (The Bond) at BC Gallery hints that the showcased works will continue in the same direction and we are eagerly awaiting the vernissage.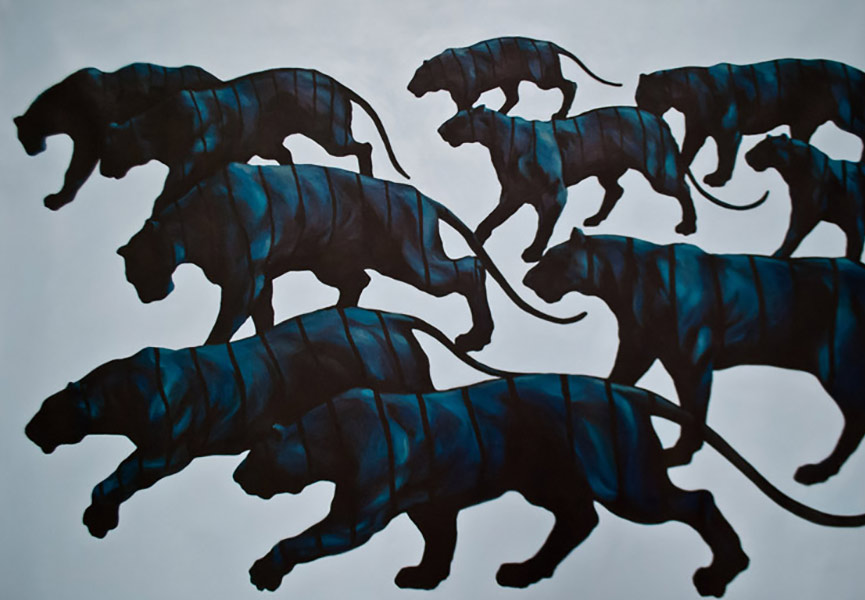 About JAZ
Like many urban artists, JAZ (Franco Fasoli) began his creative career in the streets as a graffiti writer, and is recognized as one of the first major writers to begin working in the streets of Buenos Aires in the mid 1990's. JAZ's style evolved over the years. He moved away from letter-based graffiti and began experimenting with figurative pieces inspired by Argentine culture. His change in direction made his art more accessible to the public, and encouraged by their positive reaction he continued to explore paintings and murals.
Having mastered aerosol, JAZ went on to experiment with new techniques inspired by his work in scenography, and his pieces became increasingly ambitious in scale and complexity. Through blending unconventional materials such as asphaltic paint and petrol, JAZ developed artistic techniques which enabled him to paint huge murals which resemble delicate watercolour paintings. His comfort working at enormous scales, his unique style and unconventional use of materials have set him apart from his contemporaries.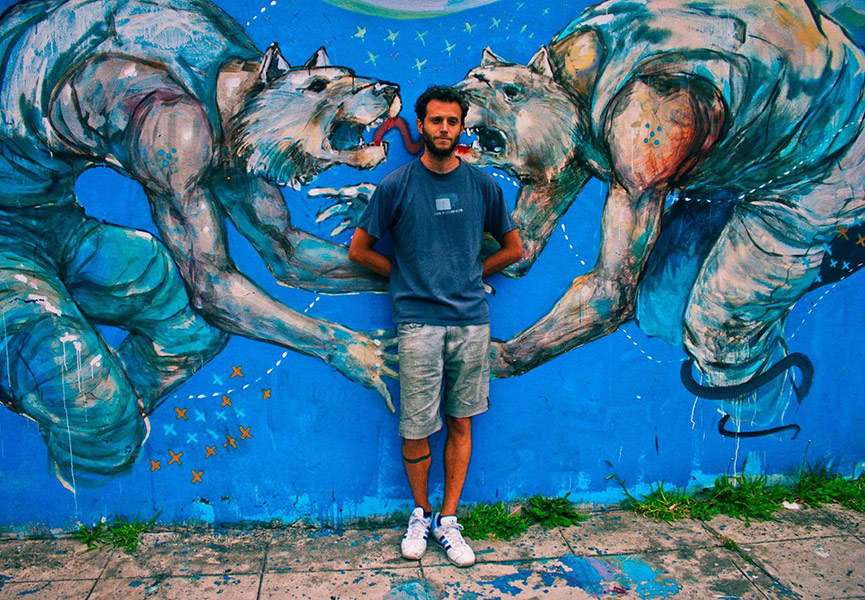 Follow These Galleries
San Francisco, United States