Artist of the Week - Georg Baselitz
To explore what it means to be German in the post-war Germany – that is how Georg Baselitz describes his artistic work, labeled Neo-Expressionist by the Americans and post-modern by the Europeans. It was the encounter with previously unknown forms and movements in art that confirmed his not-so-friendly feelings toward abstract painting and that pushed him in the direction of the kind of art-making he is so famous for today – highly expressive figurative painting and sculpting, drawing inspiration from art brut, works of the mentally ill, African art and the Soviet illustrations. Georg Baselitz was never interested in the positive future promoted by his compatriots after the war – for him, everything was still dark, and playing along with current trends in art, society or life in general was never an option. Because of his rebellious nature, Georg Baselitz was never a stranger to controversy, most of the time intentionally, and that is why his latest decision to pull his works from German museums in protest of the new cultural legislation comes as no surprise at all.
Georg Baselitz - Rebel With(out) a Cause
It was during the 1950s that Georg Baselitz, born Hans-Georg Kern in 1938, started going his own way in art. After not being accepted into one art school, he enrolled in another, but only for a while, as it was already then that his artworks caused him trouble. Having been accused of "political immaturity", he moved from East to West Germany, and in 1963, he had his first gallery show, marked by his first major controversy. Two of the works on display, including a painting of a masturbating dwarf, were seized by the police and declared "obscene", while Georg Baselitz was fined. During the Venice Biennale in 1980, the media noticed that his wooden sculpture was doing a Nazi salute, and while the artist says the remark doesn't describe his intention, he does not deny that it brought him international fame and many new collaboration proposals at the time. In 2014, he received harsh criticism over his comments on women artists. According to Baselitz, they are simply not good or successful at painting, and to prove his allegations, he points out the numbers in the art market. I don't intend to even comment on these claims due to the absurd reasoning behind them, but I'm sure you've understood by now that Georg Baselitz is anything but a conventional character.
No Baselitz in German Museums
Over the years, the art of Georg Baselitz assumed many different influences and has expanded in terms of techniques and somewhat in style. Inspired by the German culture, most of his paintings include traditional motifs, eery characters, dark landscapes, moody drawings and graphic works. During the 1970s, he started to paint upside-down, one of the trademarks of his creativity, at the same time using fingerprinting and hand-painting techniques. One of such works is The Bridge Ghost's Supper, an expressionist work that Georg Baselitz pulled from the Albertinum Museum in Dresden in protest of a new legislation proposal by the German culture minister. The adoption of such law would radically prevent the movement of artworks outside Germany, thus keeping "national treasures" safe, but also causing profit loss to many art dealers, collectors, gallerists and artists. The proposal is up for discussion next month, and the German art world is holding its breath while Baselitz was the first to speak up through his actions. While we wait for the situation to unfold, we're also curious to see the artist's next eyebrow-raising move, or perhaps another misogynist quote.
Every week, we choose artists who highlighted it – make sure you don't miss it by creating your Widewalls profile today!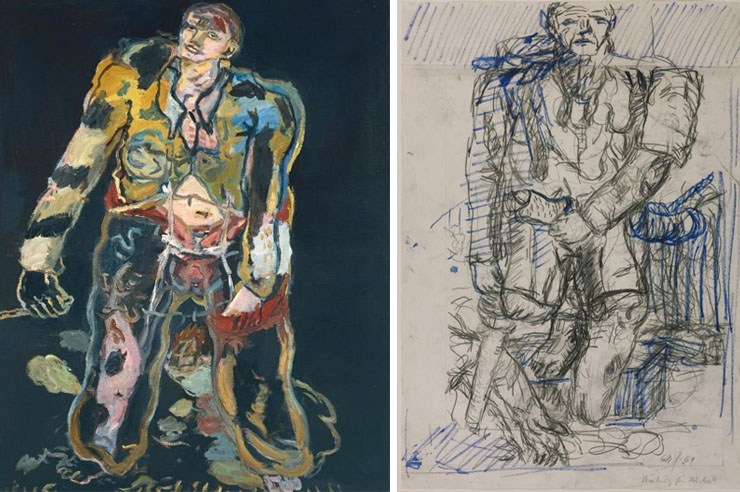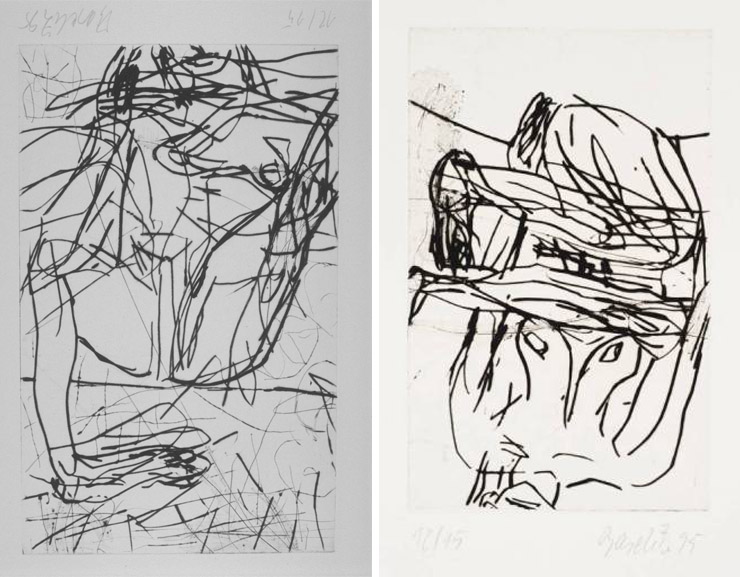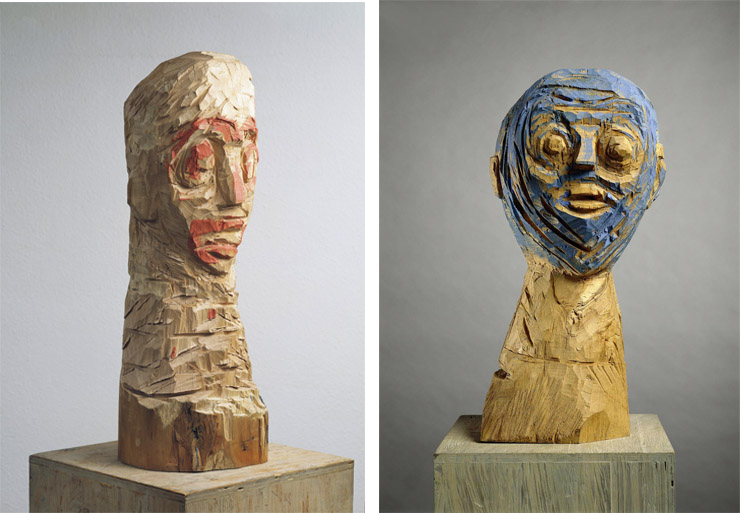 All images copyright Georg Baselitz.