Artist of the Week - Jonathan Yeo
He is known as one of the world's leading portrait painters. His subjects, however, are not all that ordinary. His sitters are people from the world of politics, arts, entertainment and the media, faces you see on a daily basis all around you – Dennis Hopper, Tony Blair, Kevin Spacey, Idris Elba, Helena Bonham Carter, Grayson Perry, Damien Hirst or Malala Yousafzai. In 2013, all these portraits, and many more, were on view at no other place than London's National Portrait Gallery, becoming the artist's landmark exhibition which subsequently led to a major monograph and a BBC1 Culture Show special. If you haven't guessed by now, we'll tell you – it's Jonathan Yeo, a British artist whose unconventional, self-taught way of painting people brought him worldwide attention and many important commissions – including the one from the Queen herself!
The Many Faces of Jonathan Yeo
The highlight moment in the artistic career of Jonathan Yeo is probably the one from 2007, when the artist was commissioned to paint then US president George W. Bush. Although the commission was withdrawn, Jonathan Yeo made the portrait anyway – in form of a collage made of clippings of flesh tones and body parts from pornographic magazines. This act made him famous worldwide, but it also inspired him to continue with collage, subsequently making similar portraits of Tiger Woods and Sarah Palin. In 2008, he also stirred some controversy at home, with a portrait of former Prime Minister Tony Blair, which contained a reference to the Iraqi war. Between 2010 and 2012, Jonathan Yeo focused on a different kind of project, which involved painting women in between cosmetic surgeries and similar procedures, as a study of contemporary values. During that period, one of his portraits also ended up a part of the Royal Collection – he's been appointed by the Queen to paint a portrait of David Attenborough. Besides painting and collage, Jonathan Yeo is also interested in prints, etching, layering, stenciling, hand fishing and digital art.
Leaf Works at Circle Culture Hamburg
Jonathan Yeo's latest exhibition will take place at Circle Culture Gallery in Hamburg, Germany, where the artist will show his Leaf Works series, ongoing since 2008. Created using his trademark pornographic collage as an extension of his previous collage projects, which try to redefine the representation of the body and the proliferation of pornography in the media. The Leaf Works, however, explore forms and subjects, turning leaves into fragmented genitalia and sexual acts though magazine clippings they're made of, addressing the fact that pornography has become so widespread we cannot even recognize it anymore, unless we look really closely. Hidden among the leaves patterns reminiscing of vintage wallpapers, these images get a new meaning, yet remain true to themselves at the same time, amid their constant transformation.
Too much art is never enough – sign up for My Widewalls for free, never-ending streams of it!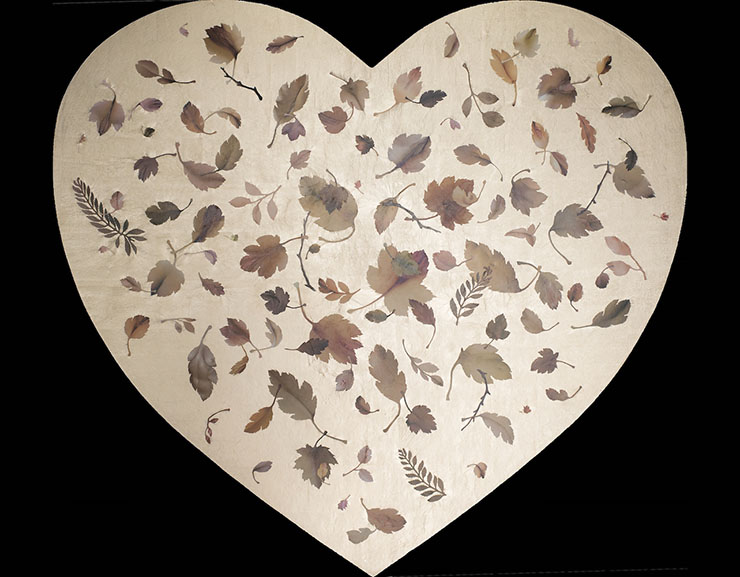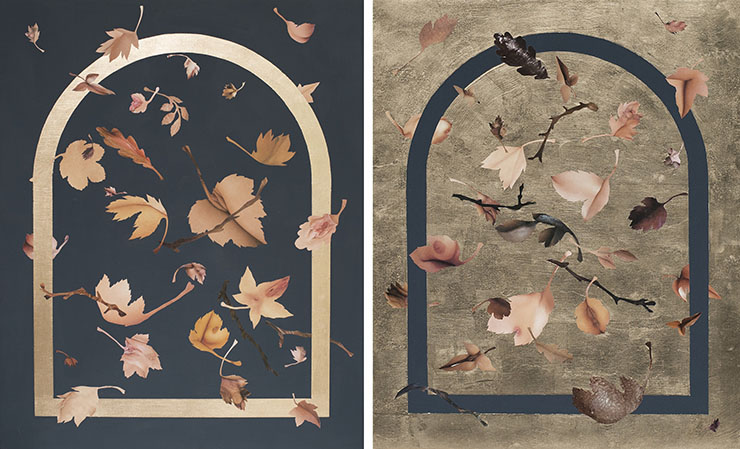 All images courtesy of Jonathan Yeo.