Artist of the Week – KAWS
Brian Donnelly aka KAWS started doing graffiti in the early 90's, and his works began to appear all over New York– on billboards, bus stops and in phone booths. After graduating from the School of Visual Arts, KAWS got a job at Disney's as a creator of animated backgrounds. Once KAWS began to gain popularity thanks to his works in 101 Dalmatians, Daria, and Doug, his graffiti advertisements became highly sought after. Work took him to places like France, UK, Germany and Japan, and in 1998, he received the Pernod Liquid Art Award, which offers a grant to new artists. Now that he had gained recognition and respect among his peers, KAWS began experimenting with other styles and media. In late 1990s, KAWS began to design and produce limited-edition toys, which gained international popularity, especially in Japan. Today he has a status of one of the most sought after artists, including collaborations with some of the biggest names in music, fashion and movie industry.
Just for the last couple of weeks, KAWS has had several projects coming out and few more to come – he did a collaboration with Pharrell Williams on his new fragrance, he's working on his exhibition in Los Angeles and preparing for the return of his famous Companion statue to Hong Kong. Because of this, and the fresh style he imported in the world of art, we honour him as Artist of the Week!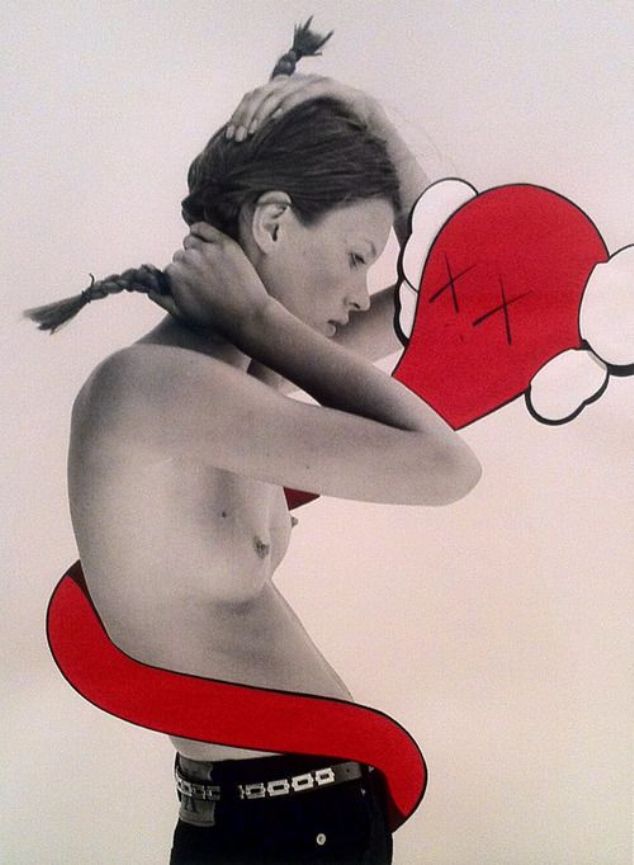 Pharrell x KAWS
Eagerly awaited Pharrell's fragrance 'GIRL' has finally been released at the end of August. A unisex fragrance in a striking packaging designed by KAWS. The bottle has a spherical cap that features the artists' trademark, the XX black eyes, and bottle's body features an animated character painted in attractive pink and purple colors. While the scent is for both male and female consumers, its title and packaging clearly shows who's the target group – as the name indicates, GIRLS.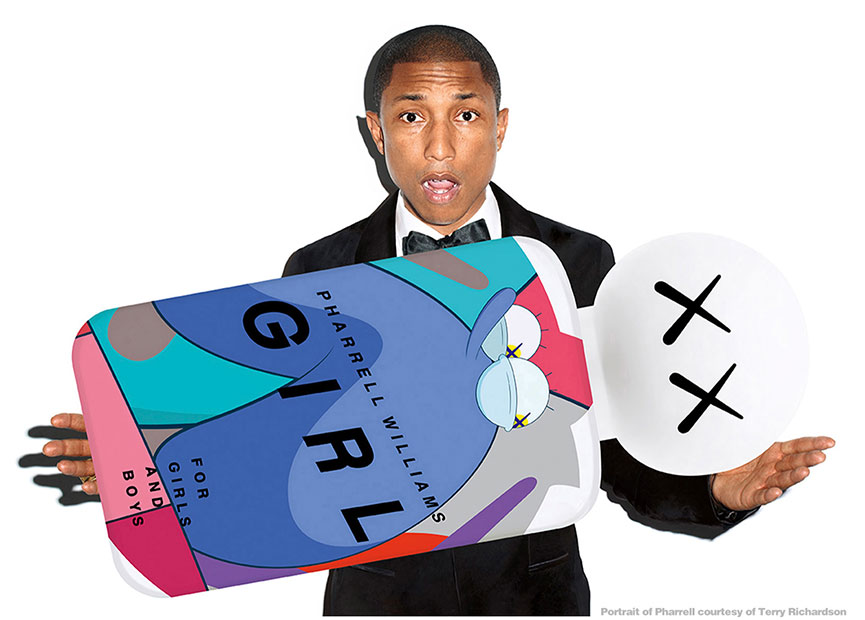 KAWS at Honor Fraser
From September 13 until October 31, for the third time at Honor Fraser Gallery, KAWS will have the opening of his exhibition featuring new drawings, paintings, and sculptures. Stylistically, his latest work shows a new stage in combining abstract forms and cartoon-like imagery so characteristic of KAWS. From enlarged tiny instances from the familiar renderings of Charlie Brown, Snoopy, Lucy, Pig-Pen, to a Corian sculpture cast in the form of Warm Regards and large canvas featuring a portion of an enlarged Charles M. Schulz, KAWS constantly accesses a collective consciousness to mirror our ongoing addiction to the culture industry.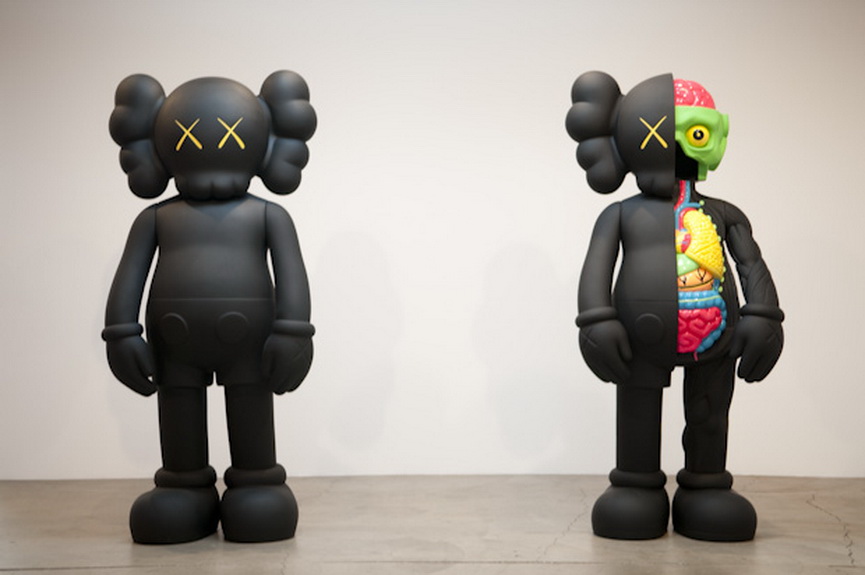 Return to Hong Kong
In October 2010, KAWS installed a huge statue in Hong Kong's Harbour City, as a part of Passing Through exhibition. The statue of the now famous Companion resides in the middle of a busy point in the urban surroundings of one of the biggest economic centers of Asia. On September 18th the Companion is returning to Hong Kong, carrying two others in his hands. The 7 meters tall companion(s) will be on show until October 19th, when it is scheduled to start a journey around the world. The statue is called CLEAN SLATE and it is one of the most complex pieces of KAWS.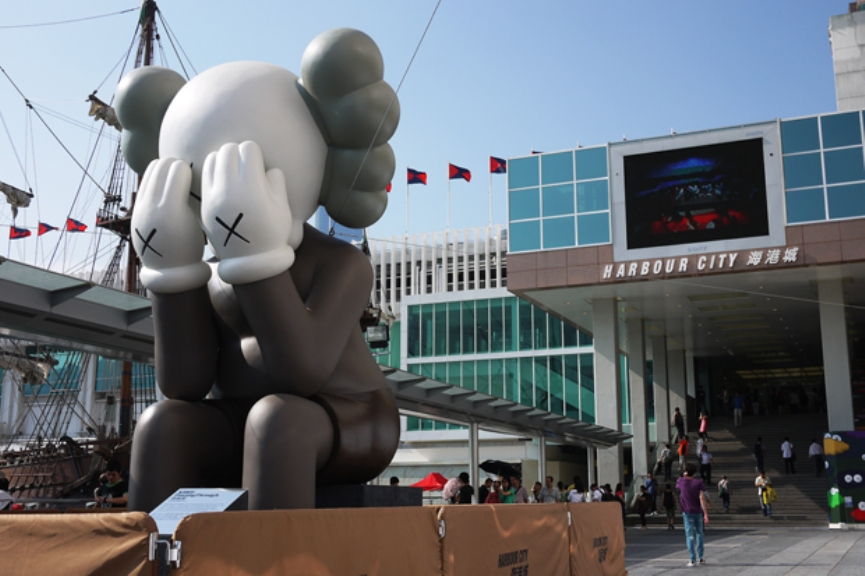 [mc4wp_form]