Artist of the Week – Know Hope
Tel-Aviv based street artist Know Hope has gained an impressive reputation over the last few years for his impressive street art and studio based artworks. Although born in Los Angeles, 1986, Know Hope grew up in Tel-Aviv, Israel and has been showing his unique artworks to the world since 2004. Know Hope has become internationally known for his street art, adapted perfectly for the urban settings he selects for his murals, paste ups and site specific installations that often reflect on the transitional nature of street art itself and that of the daily human struggle. Both the studio and street art of Know Hope regularly features his distinctive puppet like character, often wearing his heart on his sleeve, much as Know Hope does with all his artworks. The striking street art created by Know Hope often reflects the position he finds himself in and through observations of his surroundings. Within the studio, the Tel-Aviv based street artist regularly gathers together found objects, including wood, paper, photographs, cabinet doors, wood panels and bricks to create his artworks on. The unique and heartfelt street art and studio based artworks of Know Hope have seen the street artist exhibit successfully in Europe and the United States as well as being invited to participate in various special projects such as Djerbahood and Wide Open Walls in Gambia. For his love of humanity and heartfelt artworks, we are pleased to have Know Hope as our Widewalls Artist of the Week. Watch a Know Hope interview and see the street artist painting in this Know Hope Working at the Donaucanal video.
Know Hope Solo Exhibition in Paris
The 11th April, 2015 sees Tel-Aviv based street artist Know Hope open his debut solo exhibition in France. Our Widewalls artist of the week will be presenting Water Takes the Shape of Its Container at Openspace Gallery in Paris. The solo exhibition Water Takes the Shape of Its Container will see street artist Know Hope present twenty previously unseen artworks along with a site specific installation. The twenty unseen artworks are comprised mainly of beautiful assemblages, created with found objects such as book covers and photos that Know Hope has added his unique drawings to. The site specific installation that Know Hope is creating for his debut exhibition in France is about collective situations and our individual places within that collective. Read more about the solo exhibition in Know Hope at Openspace Paris.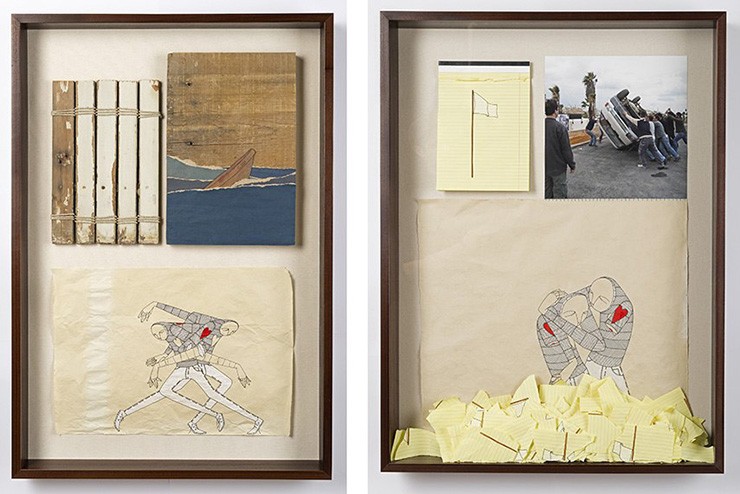 Know Hope and Politics
Widewalls Artist of the Week Know Hope insists that he is not a particularly direct political street artist. But being a Tel-Aviv based street artist, there is no doubt that the Israeli-Palestinian conflict informs his work to some degree, especially around issues such as identity, borders and shared humanity. At the centre of both the street art and studio based works of Know Hope lays the idea of humanity, the connection of the daily human struggle but always with the idea that there is hope and love for all of us out there. His use of found objects and ideas about the collective, play with notions of being emotionally affected by what is happening around us, using the old memories in the objects to build new thoughts upon. For more street art and politics take a read of When Graffiti Matters The Most: Middle East and African Graffiti: Raising Awareness.
For all the news on your favourite artists sign up to My Widewalls today!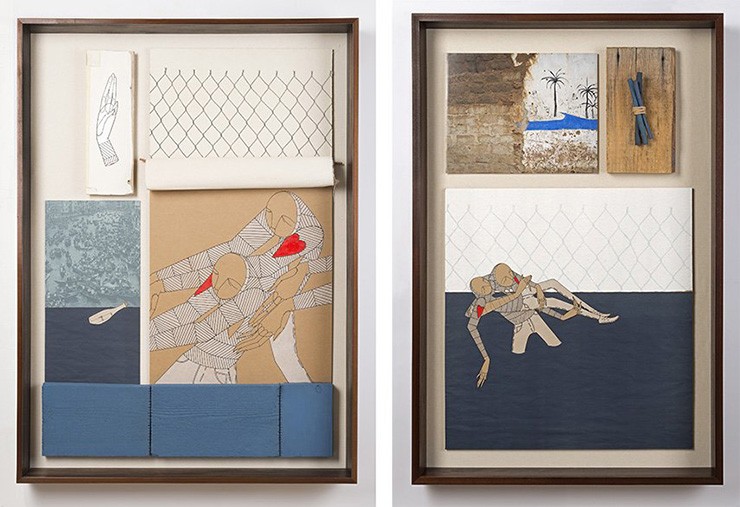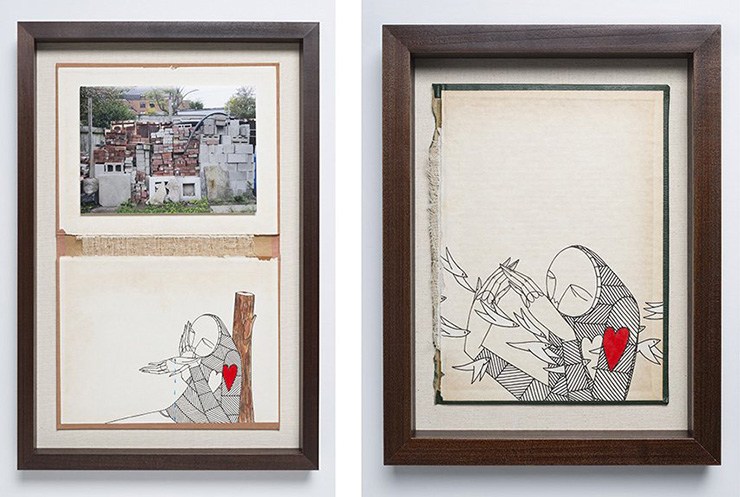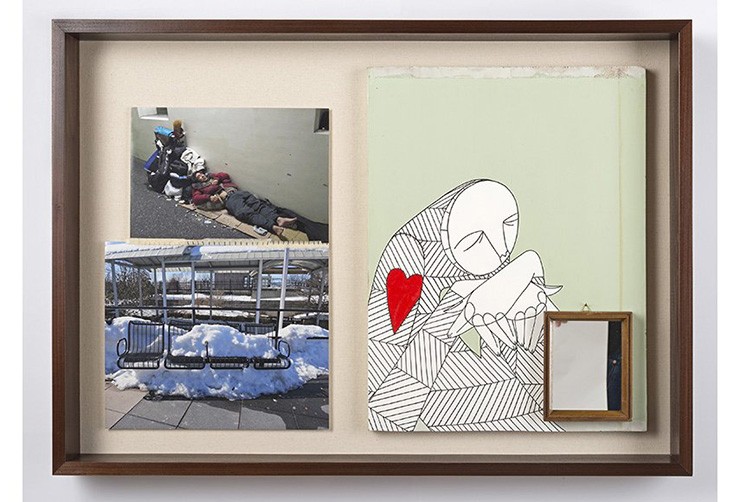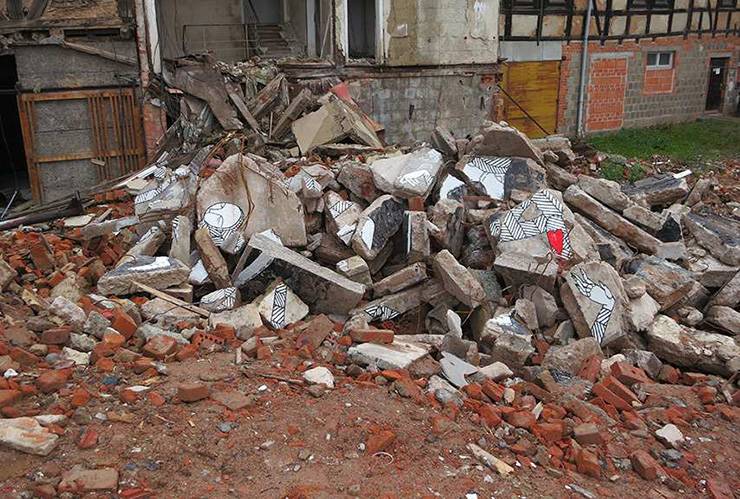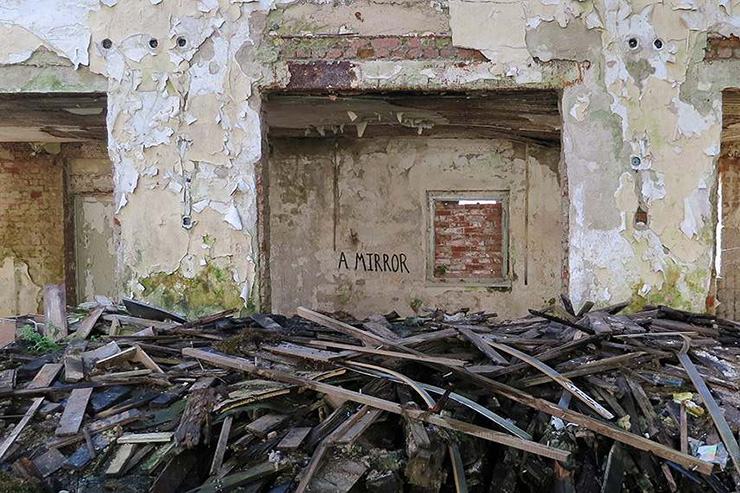 Images courtesy of Openspace Gallery & Know Hope
Follow These Galleries
Cologne, Germany

Miami, United States

London, United Kingdom