Artist of the Week – Levalet
Levalet is a true master of integrating his art with the direct urban environment. Levalet's pieces always use staircases, house entrances or the ledges of buildings as essential element of his work. This work has made the selection for Street Update four times already. The popularity of Levalet's wheat-paste-ups is easy to explain: Ingenuity. There are not many artists that time-and-time again create street art pieces that make everyone smirk. The young Levalet's talents are soon to be exhibited at 'le cabinet d'amateur' in Paris. Levalet will present a modified body of work that incorporates elements from his street art but also acknowledges the gallery environment. This just goes to show that Levalet has enormous artistic drive, innovative power and adaptability. This week we make Charles Leval aka Levalet our Artist of the Week.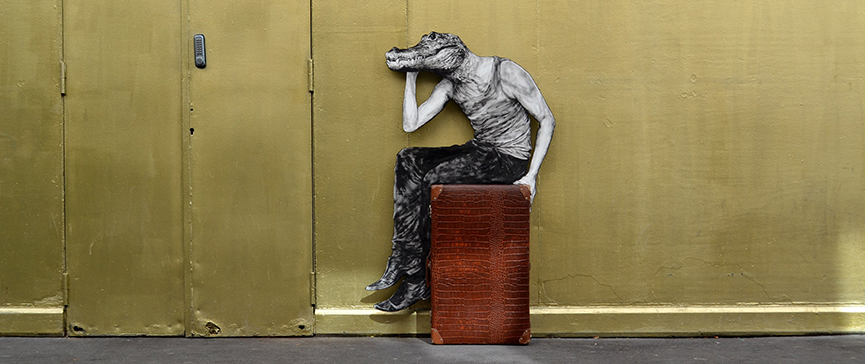 About Levalet
Charles Leval was born in Epinal, and spent his youth in Guadeloupe, where he experienced urban graffiti culture. He trained initially in Strausbourg, studying painting and then animation. Interested in video installations located on the streets, Levalet developed a style which focuses on an interaction between the subject of the artworks and the dimensions and features of the space they're in.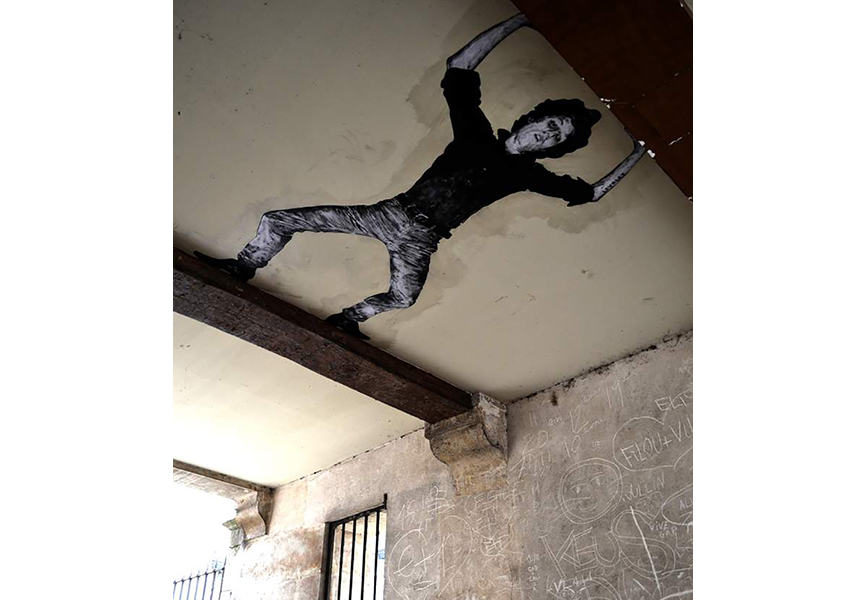 For Levalet, urban art is part of the identity of the city, and the technicality of defining private property gives the idea of public space a new dimension. Inspired by the likes of Blek le Rat, Krzysztof Wodiczko, and Zevs, Levalet aims to explore the architectural diversity of Paris, favoring alleys and passages that create an immediate intimacy with the viewer.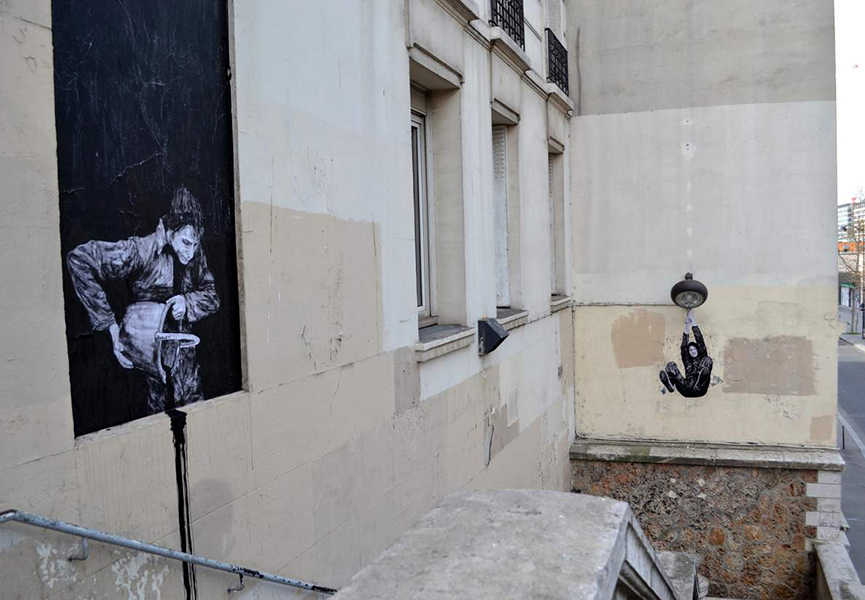 Levalet depicts characters in black and white in the streets of Paris. His characters are made in ink on white kraft then glued walls Suggestions area of the Butte-aux-Quail in the 13th, and recently, in the 11th arrondissement of Paris. Levalet has reated realistic street art figures across in the streets of Paris. His work was achieved by careful location of the perfect spots and accurate measurements as well as inspirations when drawing.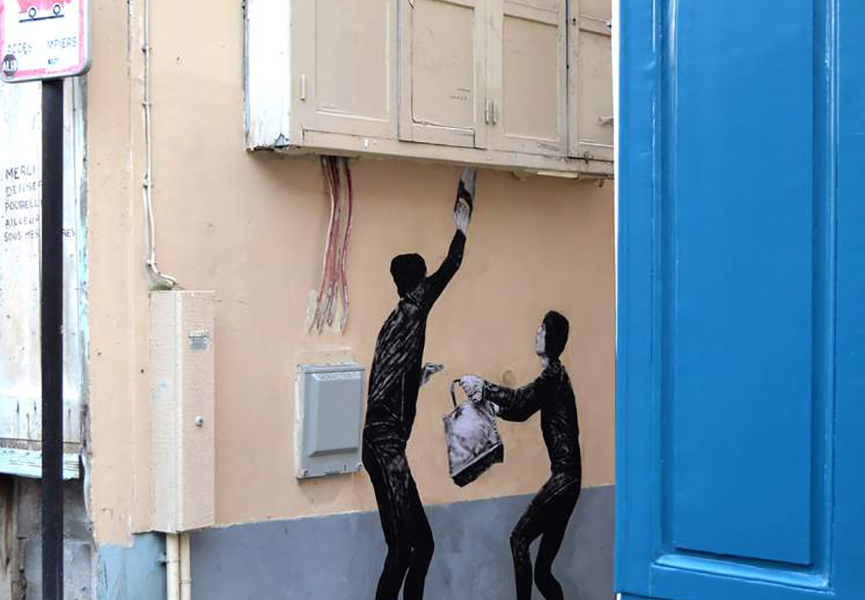 Follow These Galleries
Paris, France

Paris, France

Paris, France