Artist of the Week - Lucy McLauchlan
As we do it every week, we choose one of the artists whose works you enjoyed seeing, someone who was involved in some interesting projects and an artist whose works are fresh, different and unique. Being a woman in what some may call a 'man job' isn't quite easy and takes a lot of work and time to get recognized and respected. This is what our favourite artist of the week did – she made a name for herself because she is talented, confident and has a signature sign. Lucy McLauchlan has, for the last couple of weeks and months been very busy – she did a mural for the Wide Open Walls in Gambia, she even helped raise money for a charity Waves For Water, and in September, Lucy will open the solo exhibition Marking Shadows at Lazarides as well as participate in the City of Colours street art festival in Birmingham. Her amazing work over the years and last couple of months, especially her charity work made us fall in love with her even more. That's why this week we name her our Artist of the Week!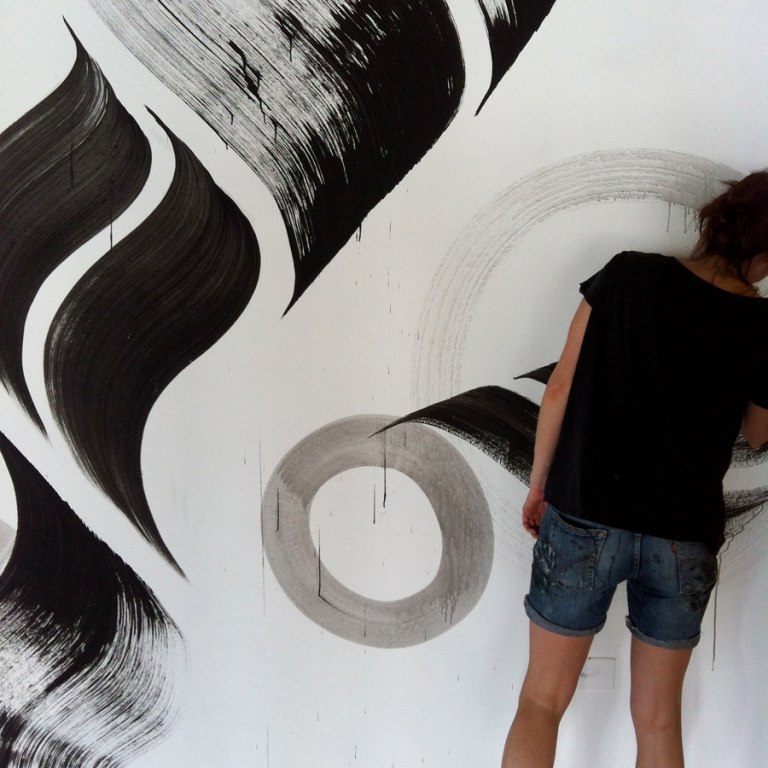 Wide Open Walls of Gambia
Wide Open Walls is an intercultural project, aiming to raise awareness of the need for peace, understanding and respect, allowing international creatives to experience Africa, and aiding the local community. Started in 2010, Wide Open Walls project gathered round a group of international muralists, to paint walls on homes and communal buildings of Makasutu villages, in order to transform the area into a tourist attraction, unique in all of Africa. Besides the big art names, the project promotes the local artists as well. From Sickboy and Know Hope, to Xenz, She One and many others, the project is in a constant growth. For this collaboration, Lucy McLauchlan did her recognizable mural using only black and white and painting a human face that perfectly assimilated with the surroundings.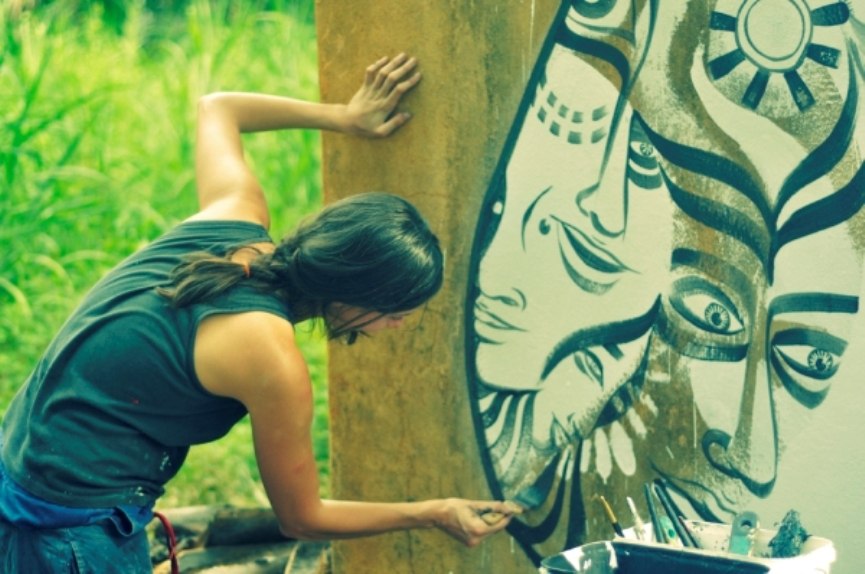 Waves For Water
Chandran Gallery, T.F.R Gallery and Juxtapoz Magazine, with the help from New Image Art Gallery, worked with California-based shop UNIV to curate and organize a group of artists to create custom artwork on surfboards to be auctioned to help raise money for the charity Waves For Water. It is an organization on the ground in the Philippines dedicated to mobilizing an urgent clean water disaster relief initiative in the aftermath of Super Typhoon Haiyan. Lucy McLauchlan used a surfboard as an object for designing and ended up in doing a wonderful orange and black shape on a white surface.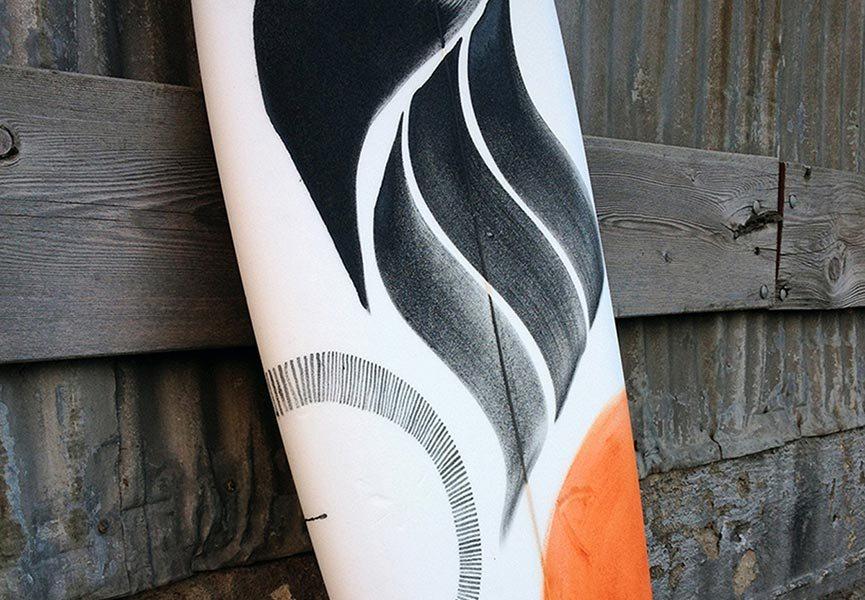 Marking Shadows
Described as architectural McLauchlan's new series does follow her know aesthetics, especially in texture, but it makes a step forward into the abstract sphere of making marks. The works are not produced in a conventional studio, but the artist transferred her materials into parks and woods around Birmingham, her hometown, welcoming the abundance of natural elements to permeate her canvas. Working in the familiar places, she emphasizes her intimate relationship with them, and the innate connection brought by her personal history in the city and its surroundings. The paintings emerge as she traces shadows, contours and textural quality of the surrounding landscape, and shape into large, experimental and coherent compositions.Marking Shadows by Lucy McLauchlan is coming to Lazarides Rathbone on September 19, running through October 18, 2014. The special exhibition reception is scheduled for October 13, 2014,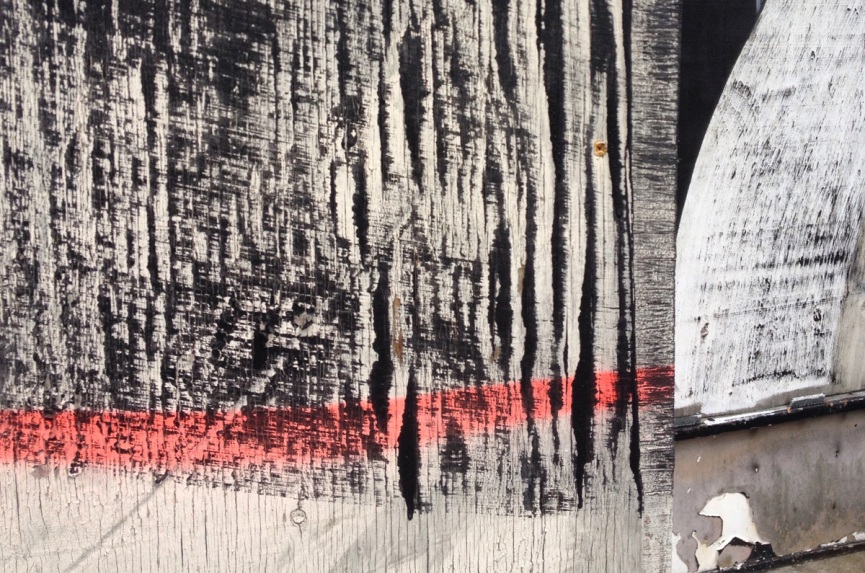 City of Colours
This year, UK's second biggest city Birmingham is starting its own street art festival called City of Colours. On September 6, the two day festival will gather a number of popular street art faces, as well as some fresh ones. Even though the lineup is not yet fully known, some of the artists, including Lucy has confirmed their presence – Dale Grimshaw, Alex Senna, Inkie and many more. All of them will be covering over 4,000 square feet of wall space with their imaginative paintings, not counting additional hoardings, boards and other parts of street furnishings.
[mc4wp_form]
Follow These Galleries
Chicago, United States

London, United Kingdom