Artist Of The Week - My Dog Sighs
If you ever have that feeling that you are being secretly watched then it's probably just one of the large eye murals that Portsmouth, UK, based street artist My Dog Sighs has created and become well known for or perhaps one his infamous small can men peering out from some hidden location. My Dog Sighs, also known for being the man behind the now globally popular Free Art Friday, has had a phenomenal rise in the world of urban and street art over the last couple of years not just because of his obvious talent, but also due to his hard work ethic and the amount of hours he has dedicated to creating his art that anyone who follows him via social media will be a witness to. Although the well-deserved success of My Dog Sighs may have appeared to come from nowhere, there were a lucky few who were able to watch his street art grow and develop on the streets of Portsmouth, UK, there were hints of what was to follow, especially with his subtle round faced portraits that appeared on random walls. For a great number of years My Dog Sighs was also quietly placing free art out on the streets for passers-by to find, his now famous can men and hugs gaining cult status among collectors. What is also phenomenal is that the simple actions of putting My Dog Sighs art on the streets has inspired so many people globally, myself included, to go out and spread a little bit of art happiness. We at Widewalls admire the attitude of My Dog Sighs and are delighted to make him the Widewalls Artist of the Week!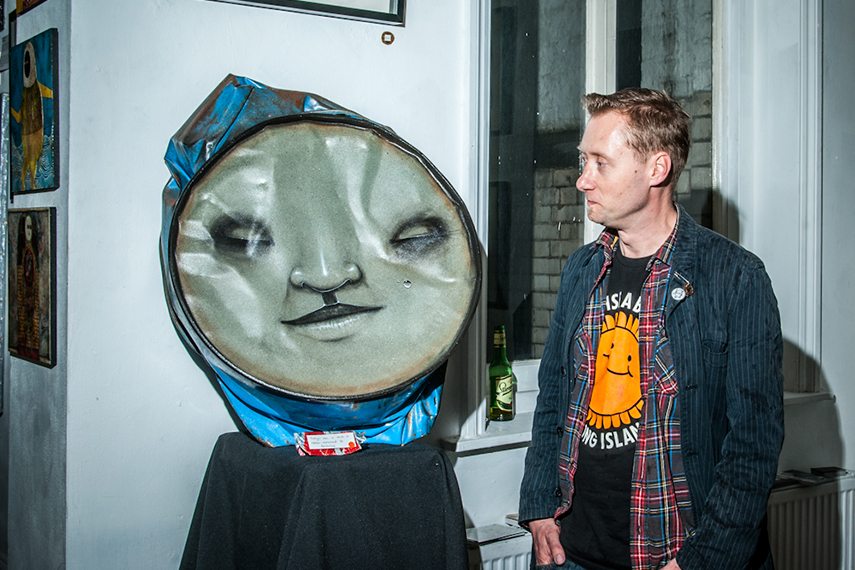 Interview with My Dog Sighs
Widewalls editor Bojan recently conducted an interview with My Dog Sighs that you can listen to as part of the Widewalls Podcast series, Widewalls Podcast #5: My Dog Sighs, where you can hear him giving his opinion on ROA, Anthony Lister, Pixel Pancho, BOM.K, Borondo while also sending a personal message to Herakut! The podcast interview is a follow up to an interview My Dog Sighs participated in with Widewalls back in September 2014 in which you can read about his reasons for doing Free Art Friday, what attracted him to street art, the socio-political act of making street art and the beauty of the urban decay in which he places his works. You can read more about Urban Interventions and Defining Street Art.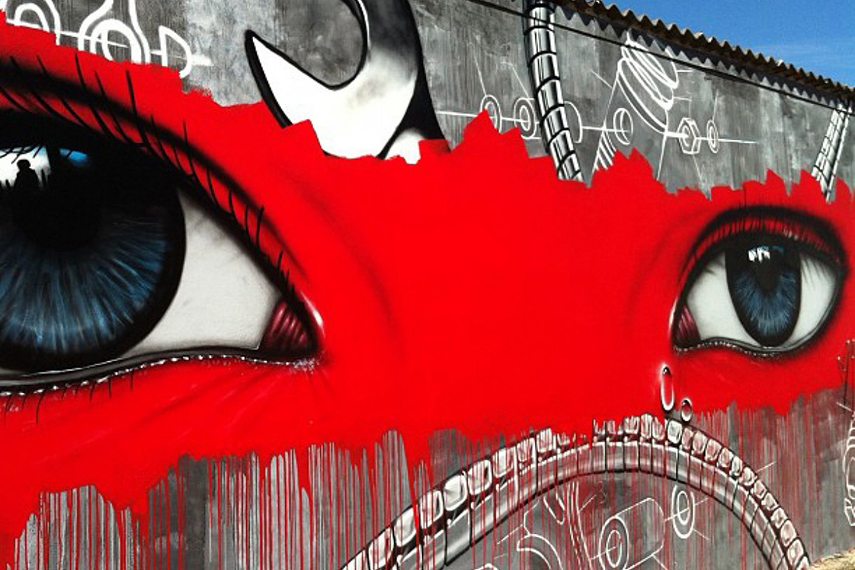 Sold Out Solo Shows
It's hard to believe that the first My Dog Sighs solo exhibition was only in 2012 at the Cultivate Gallery in London which was followed by another entitled Canman at the renowned Pure Evil Gallery. Such is the hard work ethic of My Dog Sighs that he followed them up with two more solo shows in 2013 at London West Bank and the Upfest Gallery in Bristol while 2014 brought a visit to the Scope Art Fair in New York and his debut solo show in America, Lost and Found, with the Vertical Gallery in Chicago. A successful year was rounded off with a hometown show in Portsmouth at the Coastguard Gallery which saw My Dog Sighs collaborating with fellow Portsmouth artist Midge in the sell out Together in Solitude exhibition.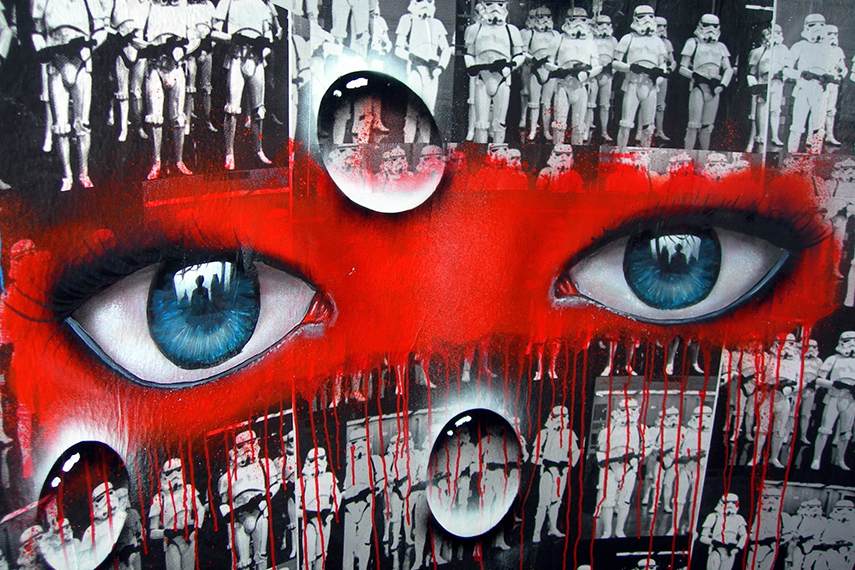 My Dog Sighs at Galo Art Gallery, 2015
Never one to rest or put down his paint brush or spray can, My Dog Sighs is back at it with Our Lips Are Sealed, his debut solo show in Italy to be held at the Galo Art Gallery in Turin, read the preview in My Dog Sighs at Galo Art Gallery. The Hug works, which often appear as Free Art Friday pieces and occasionally murals, often contain lyrics from the My Dog Sighs playlist and Our Lips Are Sealed follows that tradition, coming from The Fun Boy Three and The Go-Go's tune of the same name. No doubt My Dog Sighs will also be out on the streets of Turin leaving a trail of free art for some lucky people to find but if you are not one of them then be sure to check out the new solo exhibition at Galo Art Gallery which is sure to be a hit.
For all the latest news on your favourite artists sign up to My Widewalls today!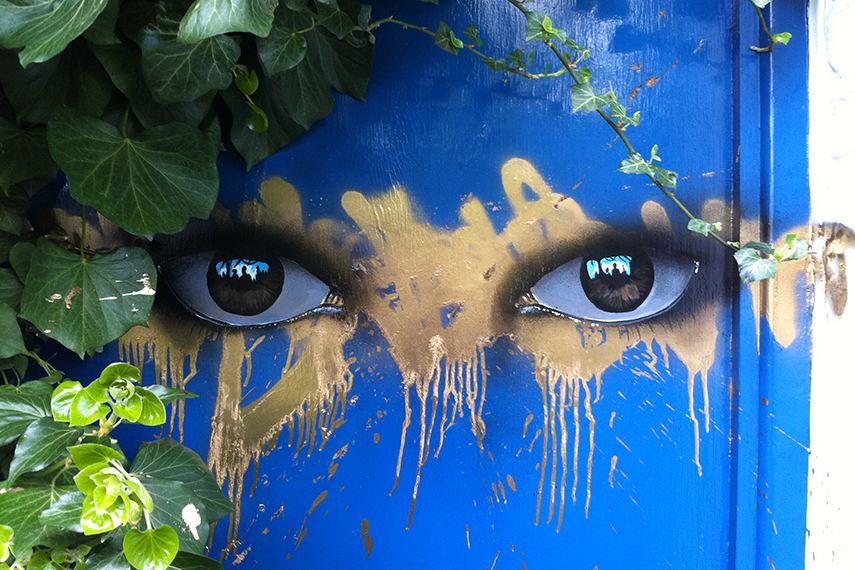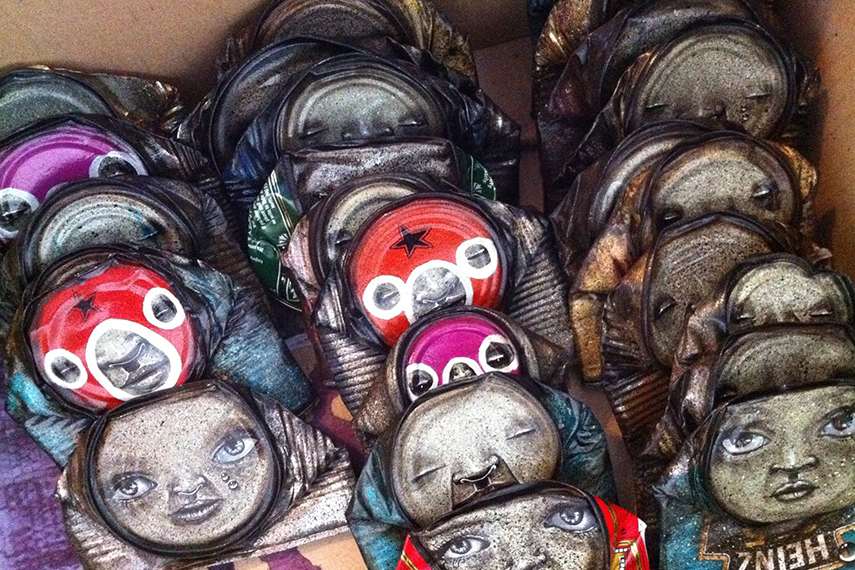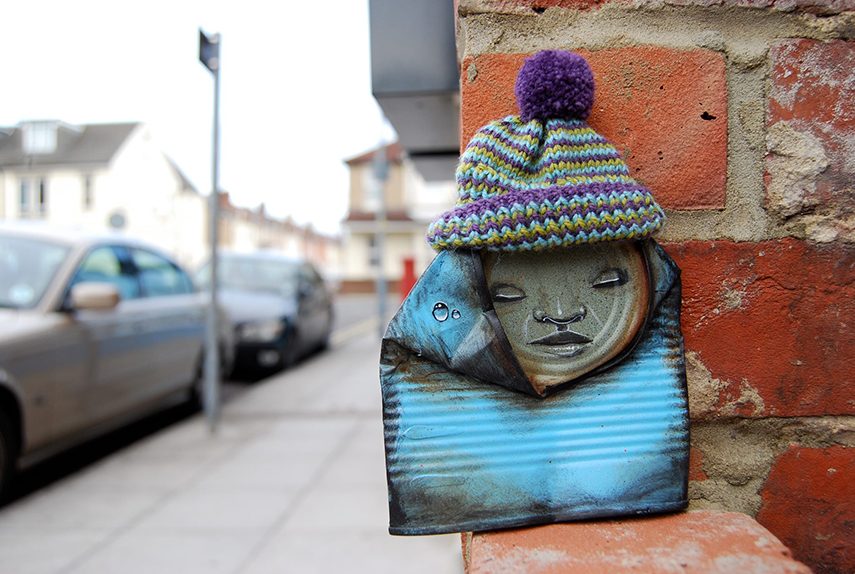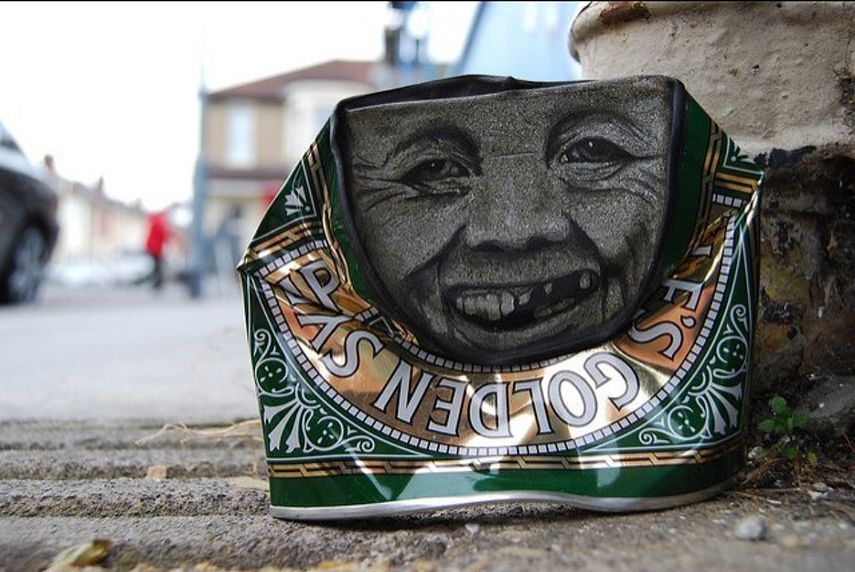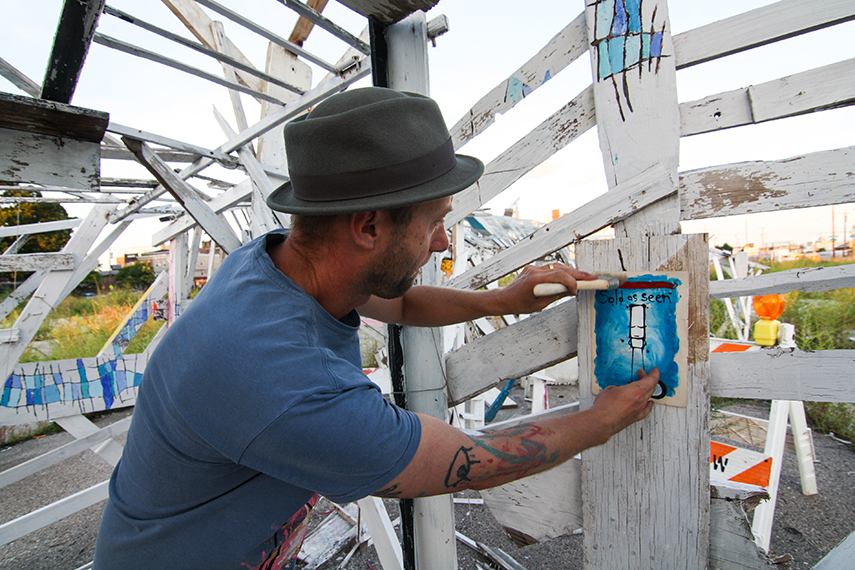 Images courtesy of My Dog Sighs
Follow These Galleries
Chicago, United States

London, United Kingdom