Artist of the Week - Otto D'Ambra
It's not unusual to meet a tattoo artist who has profound interest in graphics, but not all of them are equally brilliant at both of these visual genres, while being great interior and set designers as well. Otto D'Ambra is an Italian artist who really is all those things. His education helped him become a designer engaged in a number of significant projects, spanning from fashion events to interior designs. Thanks to this experience, rooted in spatial organization and aesthetics, he was able to develop his own visual style and to follow his other interests, which are more closely related to visual arts. He started making tattoos in 2005, and his career has been on a steady rise ever since. While he was progressing in the field of tattooing, D'Ambra was simultaneously working on his hand-made graphics and his proficiency as a craftsman. In 2013, he has finally opened a tattoo studio, called The White Elephant, and it is now a place where two of his loves in art meet – tattoos and graphic prints. In addition, we strongly believe that the interior is done in a professional manner as well.
Avant-Garde Tattoo Style
The White Elephant Studio is a place where D'Ambras passions are finally brought together, overlapped in a perfectly reasonable dialogue. You can enjoy the artist's impressive graphics, having in mind they were all drawn with hand, and you can wish for any of those to appear on your body knowing that there will be no mistakes – the same person draws them all. And not only his own drawings, but also the artwork of many other artists, since the place presents itself as a friendly creative hub. While most of his works are usually done in a similar style, which is colloquially known as encyclopedic illustration, some of them involve a few surprises here in there. He sometimes combines the traditional, figurative visual depiction with a more abstract, fragmented one. As for the subject matter of these beautiful graphics, it is most likely that you will find a lot of animals in them, but usually the surreal, cyborg kind which combines different body parts from different creatures. This may sound strange in words, and if what you're imagining is an animal version of a Frankenstein, take a look at the images and see how wonderful and magical these animals are. The style is based on the strong visual appeal much more than the logic of these animals' beings, and therefore you'll be able to see some strange combinations and find them quite beautiful – fish with legs, rhinos with fish tails, etc.
Ecce Animal
In case this description wasn't vivid enough, there is a way to get to know Otto's creatures much better – in person! The upcoming exhibition at  Burning Giraffe Art Gallery in Torino will consist of a series of works, mostly depicting animals, as the title says. The exhibition starts today (May 12th), but if you're not able to come for the opening, you have plenty of time to visit the gallery in future, since the show lasts until June 11th, 2016. And here is what to expect: a fantastic world of animals, which combines graphic realism with a world of confused meanings where nothing is as it seems, a mixture of the familiar and the surreal, and much more. For even more information, read our article on the following link.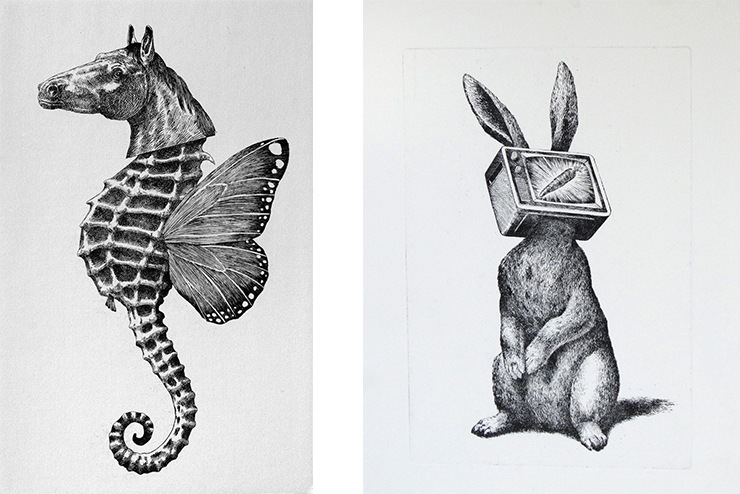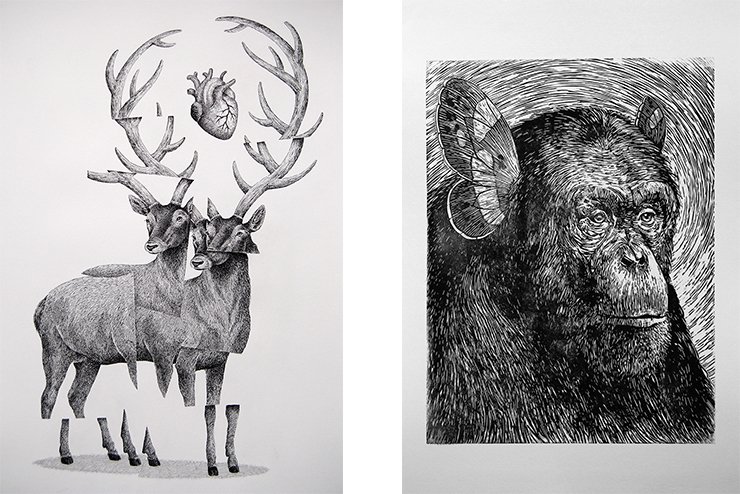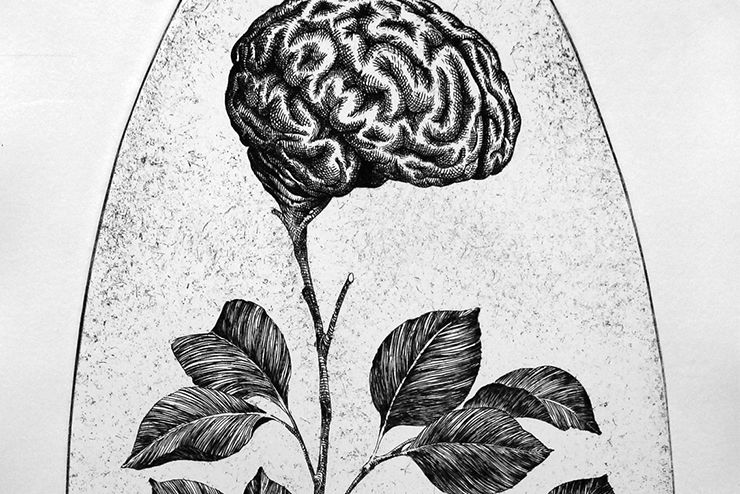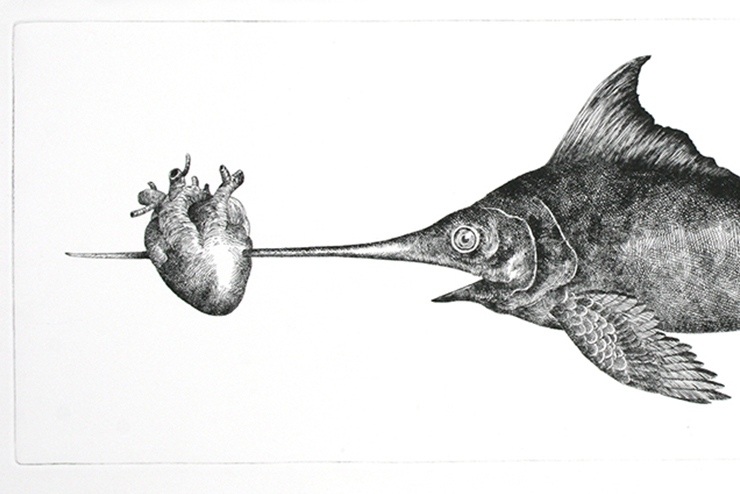 Featured images: Otto D'Ambra portrait, via ottodambra.com; Otto D'Ambra – Camera Fish, ink on paper. All images used for illustrative purposes only.