Artist of the week - RERO
In art, uniqueness and creativity are virtues of the best artists. They take on something new, not yet explored, they take a risk and sometimes, they get a result that no one hoped for or imagined. For the Paris born artist RERO spray can was never enough and, although introduced to the world of street art through graffiti, he eventually began exploring imagery through the use of typography. Creating this distinctive and innovative visual style, Rero found himself halfway between urban and conceptual art. Although this may seem as a disadvantage and a creative problem, Rero managed to use it in his favor, creating a concept of representation and negation. He centers his artistic philosophy on the acronym WYSIWYG (What You See Is What You Get) and his line-crossing slogans prove it. Through his idea, Rero developed his own, unique concept of negation of the image, presenting minimalist statements that combat our modern overdose on images. Influenced by Philosophy and Sociology, Rero interrogates the codes governing our society. In particular, he examines the notions of consumption and obsolescence, without judging himself and yet asking the viewer to do so. His rare approach has gained him a significant place in the art scene, with numerous exhibitions, public and private space and shows throughout France, the United States, Germany, Italy and Switzerland. Only in the last couple of weeks, Rero has participated in several art events, fair and exhibitions. He is one of the most interesting young artists out there and for these reasons, Rero is our Artist of the Week!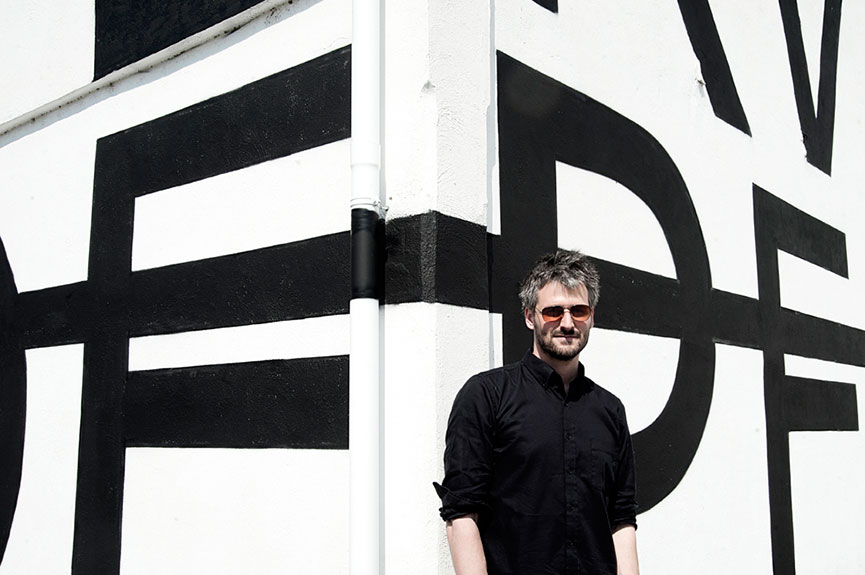 Context Art Fair
During the Miami art week, there is a selection of extraordinary gatherings of art professionals, art lovers, artists and cultural institutions who attracted more than 80,000 attendees. One of the many fairs during this week was CONTEXT, beginning December 2nd and focusing on mid-career cutting-edge works by established galleries and some very intriguing art pieces by less known artists. Among numerous galleries that promoted their artists was Fabian Castanier featuring works by Fidia Falaschetti, Mark Jenkins, Speedy Graphito, JonOne, Miaz Brothers, Mel Bochner and RERO, who exhibited some of his best work.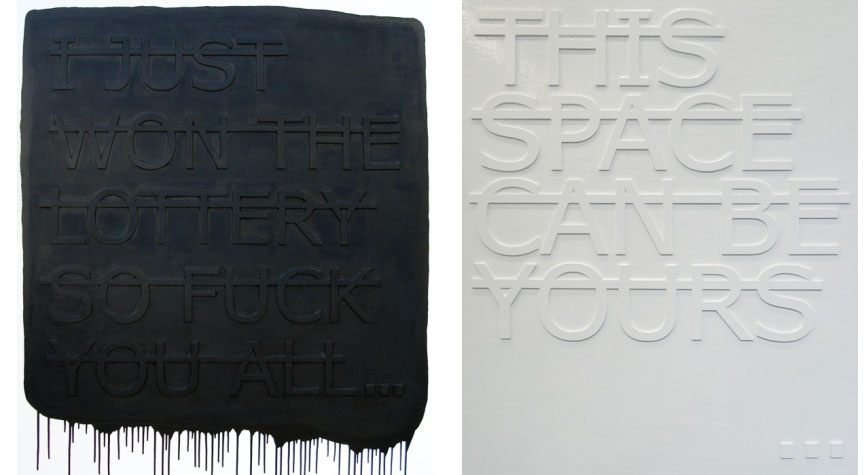 Digard Auction House
One of the most visited and talked about auctions in the last month of 2014 if not more was Digard's Auction on December 14th. It attracted the attention of art collectors as well as art professionals, bringing together an inspiring number of art pieces and respected names of the Urban and Street Art scene – Shepard Fairey, Futura, Banksy, JoneOne, Inkie, Rammellzee, Takashi Murakami, Swoon, Os Gemeos, Keith Haring, Jean-Michel Basquiat and many more… Rero was also one of the participators with the 2010 piece The Untitled (RVB? CMJN). Under lot 8, collectors could find a piece by the artist which is a resin, sewing thread and collage on paper maché.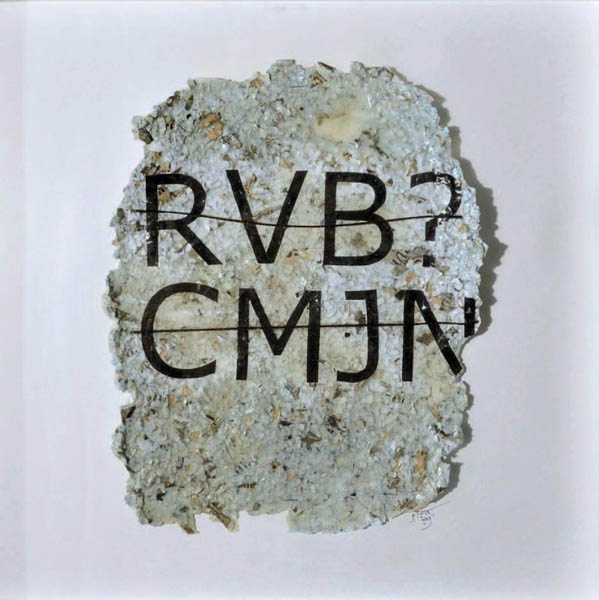 Gated Community
Exactly because of the negation, Rero's artworks have been easily recognizable and easily relatable. Every artwork series delves into different issues regarding various social ideas, exploring technology, consumerism, archaic values, and first of all – language. The power of his message lies in the crossed out words, leaving the observer wondering whether realization of presented ideas could ever be possible. Starting on January 24th, Rero will have an opening of his solo exhibition entitled Gated Community, featuring the same conceptual core – the confrontation, the aesthetics of destruction and the idea of appropriation. Gated Community will be on view until February 28th at Fabien Castanier Gallery.
If you want to know more about the upcoming projects of the French urban artist RERO, sign up for My Widewalls today and for FREE!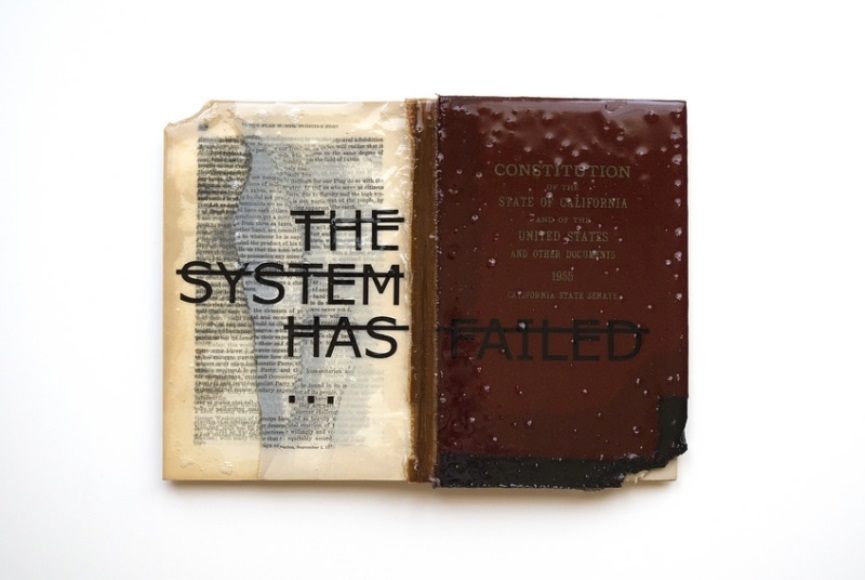 Featured image: RERO – Escape
[mc4wp_form]
Follow These Galleries
Culver City, United States

Miami, United States

Paris, France