Artist of the Week – RETNA
At a first glance, the work of the American street artist Retna looks like an ancient script – complex, deep, mysterious and beautiful. This isn't far from truth except for the fact that it represents a unique alphabet that the artist himself created, making it even more amazing (for more artists that write their art, check out this article). Combining together influences from ancient Incan and Egyptian hieroglyphics, Arabic, Hebrew, Asian calligraphy, and graffiti Marquis Lewis, which is his real name, integrates his personal, meaningful experiences creating visually stunning pieces. Having African-American, El Salvadorian and Cherokee ancestry might have influenced the idea to create a particular, yet universal that everyone would understand, regardless the fact they can read it or not. However, there is another aspect of Retna's work that also explains his signature style. Born in Los Angeles, California, Retna was captivated by the gang graffiti surrounding him, which he used as a base for learning. The influence was so strong that even the moniker Retna was chosen from a Wu-Tang Clan song. Throughout the years, Retna has made a fantastic transition from a well-known and respected street artist to a break-out star in the contemporary art world. Not only he got recognition from the art community, but his art also garnered attention from the world of entertainment and fashion, who commissioned him for numerous projects. Now, the 36-year-old artist is busier than ever, participating in art fairs, and having exhibitions across the world. We, here at Widewalls, are grateful we can write about such talent and this is why Retna is our Artist of the Week!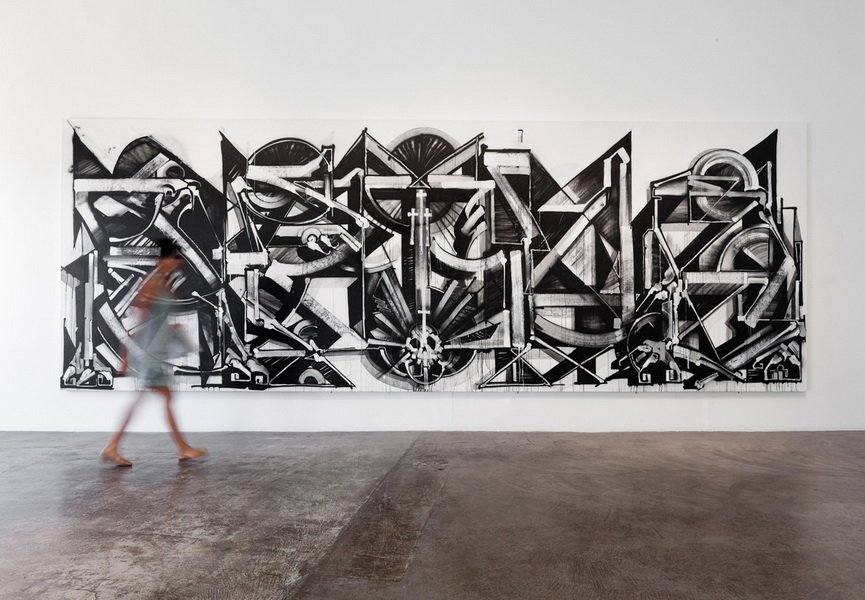 Art Fairs
Starting with the beginning of December of 2014, Miami became the center of the art world. With numerous art fairs, exhibitions, thousands of visitors and hundreds of fantastic art works on view, Miami was a must stop. The month started with CONTEXT art fair on December 2nd which attracted more than 13,000 collectors, designers, curators and artists. Among the galleries you had to visit we selected Samuel Owen Gallery which showed a variety of artistic expressions, including work by artists Mr. Brainwash, Damien Hirst, Shepard Fairey and RETNA, among others.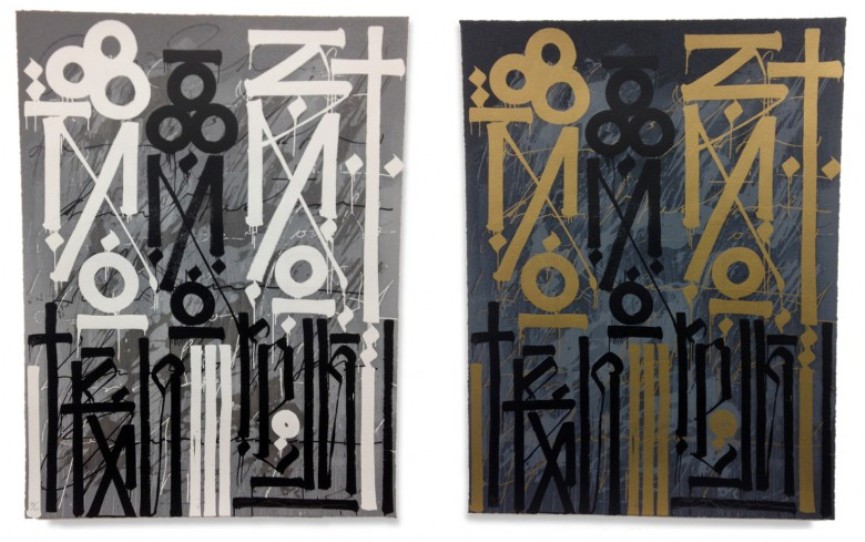 The fourth day of December brought PULSE Miami Beach, an already long-lasting platform for the discovery of extraordinary contemporary artists and artwork. This year the art fair presented over 80 international exhibitors and we brought you a short overview of gallery spaces and artists you needed to check out in our article What To See at PULSE Miami Beach 2014. Visitors had a chance to see a large number of exhibitors from around the globe presenting interesting and thought-provoking art pieces. New Image Art Gallery exhibited the work of some of the most inspiring urban artists creating today, such as RETNA, Maya Hayuk and Cleon Peterson, all internationally acclaimed for their unique visual languages.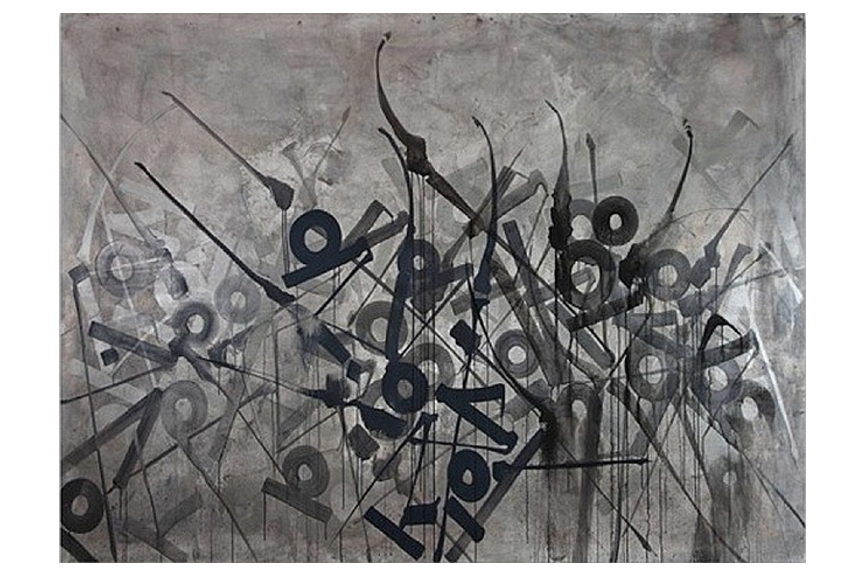 Solo Show at Hoerle-Guggenheim
With his career as a successful gallery artist for several years now, Retna just had the opening of his solo show entitled Articulate & Harmonic Symphonies of the Soul. The show, hosted by Hoerle-Guggenheim Gallery in New York put on display the most important pieces of work from recent years along with a careful selection of newer art works on canvas. If you're in town until March 12th, when the show is closing, don't forget to check out Retna's amazing works and see for yourselves why he's one of the most talented and unique artists on the scene!
Fan of Retna and his art? Sign up for My Widewalls and get all the information about his upcoming projects!
[mc4wp_form]