Artist Of The Week - REVOK
American graffiti and street artist Jason Williams, better known as REVOK, has become known as one of the world's top graffiti writers since he first sneaked out of a window at home, back in 1990 to go and create some graffiti. The young REVOK had already been exposed to art through skateboarding culture and his father's collection of vinyl and comic books, luckily for us he had the urge to go and add his own unique mark to the urban environment and hence, one of the most influential graffiti writers of his generation was born. On the streets REVOK creates wonderful old school style graffiti writing, but while rooted in the culture of street art and graffiti writing his style is constantly evolving, paying homage to what has gone before but also pushing the boundaries with new wild styles and expressive graffiti writing. The unique style of REVOK has also enabled him to move into studio based work and cross over into the world of fine art and galleries, with a body of work that draws on influences from his graffiti writing but also explores new territories with assemblages and more restrained methods of painting. REVOK is also a member of the international graffiti crew MSK, which also includes Retna, Saber, Rime, Risk and Roid while also being a member of the infamous West Coast artist collective The Seventh Letter. For his unique graffiti writing style and uncompromising attitude towards art we are proud to have REVOK as our Widewalls artist of the week.
Cover image: REVOK – Photo by Carlos Gonzalez
REVOK Solo Exhibition
Artist of the week, REVOK, has a forthcoming self-titled solo exhibition that is being presented by the Library Street Collective in downtown Los Angeles. The new solo exhibition will be his first in Los Angeles and features a completely new body of works by the graffiti writer, featuring over a dozen assemblages and geometric paintings. The stunning assemblages were created by scavenged artifacts found on the streets, inventing new stories from the remnants of discarded life. The highly structured geometric paintings have been created with oil enamel and synthetic polymer, made to resemble computer generated images. The exhibition is on between the 10th and 19th April, 2015, read more in REVOK At Library Street Collective.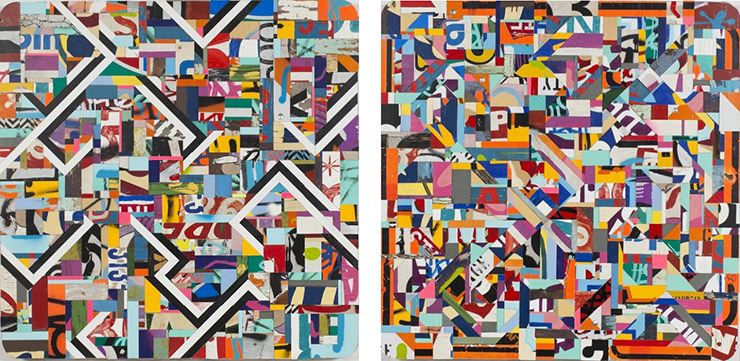 REVOK in Dubai
Such is the global reputation of graffiti writer and artist Revok, that he was invited to do a one night only exhibition in Dubai, along with fellow street artist POSE. The unusual one night only exhibition was hosted by the Dubai based Mine Gallery in conjunction with Library Street Collective and saw the two renowned street artists present their latest artworks do an invite only event. The exhibition marked the first appearance of the two street artists in the Middle East with their wonderful abstracted works. Read more about the event in One Night in Dubai.
REVOK graffiti image via street art and graffiti blogspot
Free REVOK!
Our artist of the week REVOK may be one of the most celebrated graffiti writers of our time, but that hasn't stopped him getting into trouble with the law for his graffiti and street art! 2011 saw a Free REVOK! movement spring up after the graffiti writer was arrested yet again, which saw bail set at $320,000 before he was sentenced to 180 days. Apparently the arrest came after he broke probation conditions from a previous arrest in 2009 for felony vandalism, while 2010 also saw REVOK arrested near a street art store. The graffiti writer was also arrested in Melbourne, Australia, in 2009 when visiting for a legal graffiti event that got cancelled. REVOK decided to paint some walls anyway and left with a $15,000 fine and a nine month prison sentence suspended for two years. You can't help but salute his dedication to the graffiti and street art cause! Read about artist Ben Eine and his jail mural in Eine In Jail and the arrest of Cost in Cost Arrested by NYPD.
REVOK graffiti image via street art and graffiti blogspot
For all the latest news on your favourite artists, sign up to My Widewalls today!
REVOK – Presented by House Beer from House Beer on Vimeo.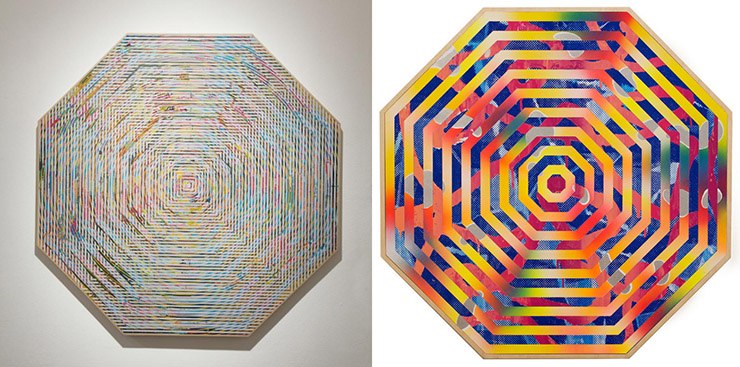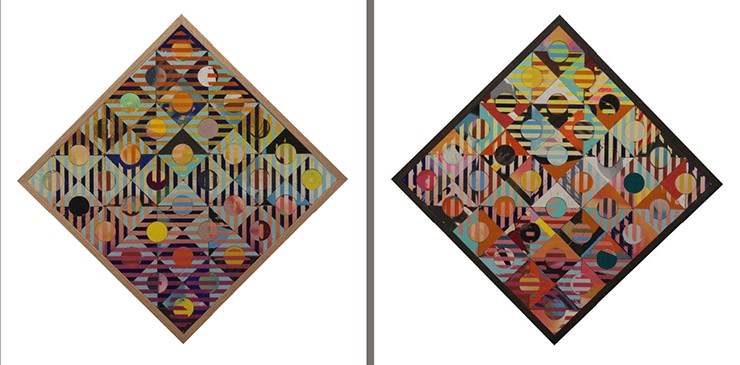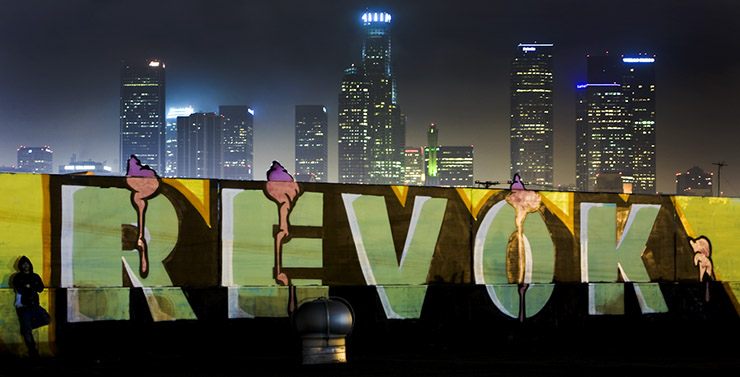 All images courtesy of those credited.