Artist of the Week – Sickboy
Sickboy curated the Widewalls Collection at STROKE Art Fair in Munich, the largest urban art fair in Germany. The artist/curator not only selected works from our collection that represented the diversity of urban art, but also brought new works by emerging artists. STROKE Art Fair was also the premier of Sickboy's limited edition light sculpture 'Optical Delusions'. To celebrate 15 years of spraying far and wide around the globe, Sickboy and Widewalls released this series of sculptures that bring his street work to new life in 3-D form. We don't wanna spoil the surprise but we can tell you that there is more to come. Sickboy will have a large exhibition in London later this summer. Sickboy will orchestrate more unseen optical delusions and artworks. His past, present and future all show the artistic activity, versatility and sophistication of Sickboy. Accordingly Sickboy is our artist of the Week.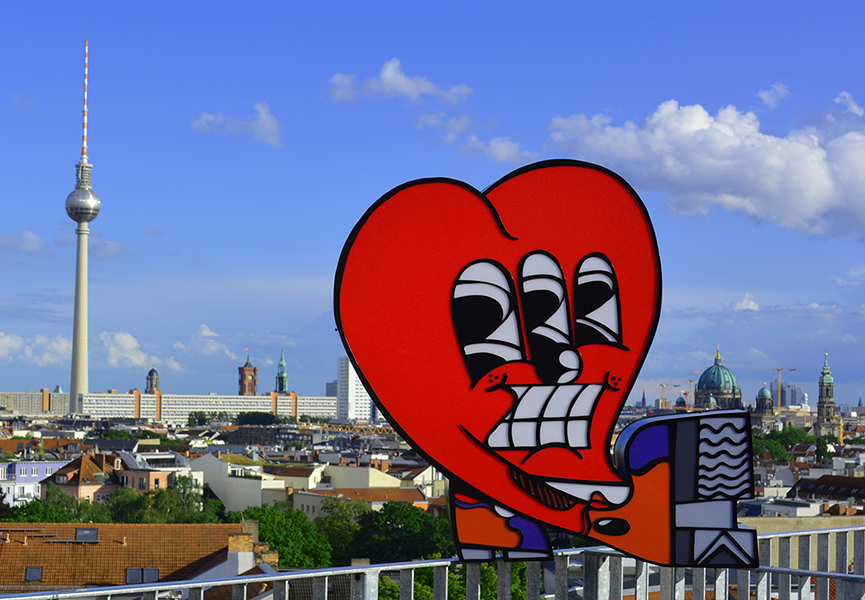 Sickboy's Story
The story of the street artist Sickboy began 1999 on the streets of Bristol. The first image he sprayed was the red and yellow temple. The temple was Sickboy's tag. He was one of the first street artists to use a logo instead of his name. The colors he chose, or rather stole, were those of McDonalds. Sickboy knew that the colors red and yellow provoke a happy feeling (McDonalds knew that to). He chose a temple because of a trip to Barcelona. Inspired by Gaudi's architecture in the Catalan capital he from now on forth wanted to pay tribute to this art form. The homage usually found it's temporary exhibition space in run-down areas of East-London. The colors, the imagery and the crass contrast to the urban environment are what made Sickboy's street art stand out against the rest. Now Sickboy is a sophisticated painter, an enlightened sculpture and urban art curator.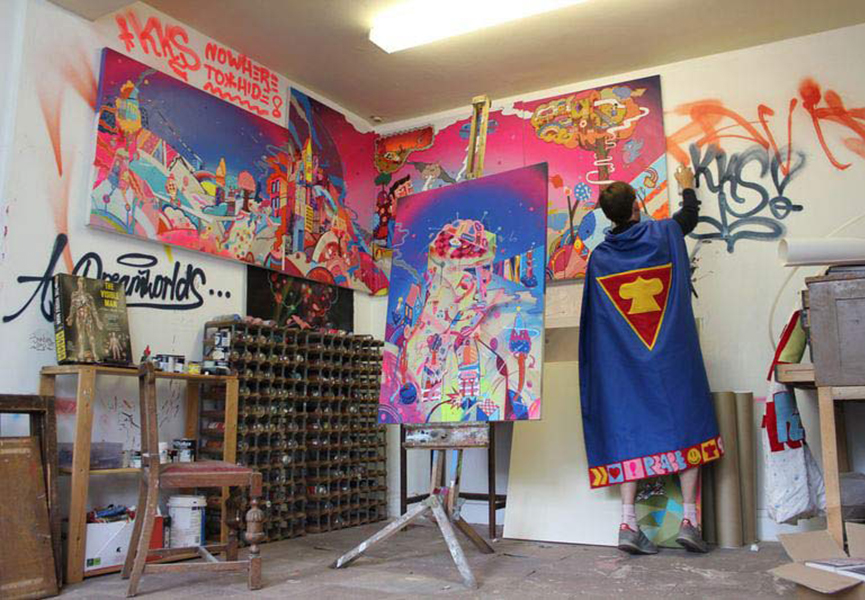 The Story of the Heart
The heart is inspired by some of Sickboy's favorite artists Keith Haring and Robert Crumb. His continual morphing and referencing of late pop and surrealist masters brings meaning into a current context. The images find a new expression form in Sickboy's work.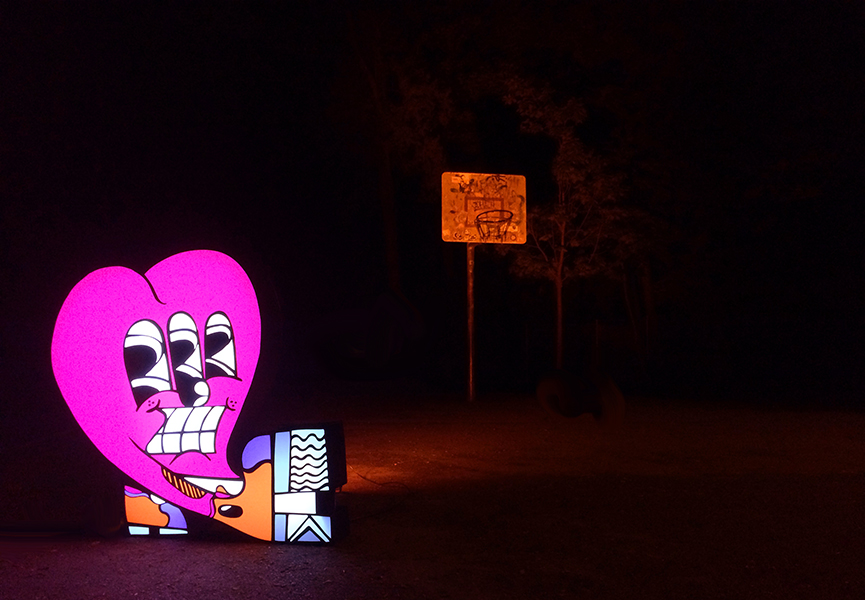 The Story of Lovers
Amongst the expanding visual tools of the artist, there exist words that are repeatedly used in Sickboy's imagery. The word Lovers is one the artist positive expression forms he uses most often. Lovers also references to Sickboy's love for soul and disco.