Artist of the Week – Wes Lang
Wes Lang lifts the veil of his artistic process. The artist transported his entire studio and more to the Aarhus Museum of Art in Denmark for an exhibition that is accordingly titled Wes Lang: Studio. The exhibition space of the museum is set up to represent the American artists studio in LA. The Studio of Wes Lang is typically filled with pictures, trinkets, materials and treasures gathered by the artist over the years. He uses them as inspiration, playing with his gems while conjuring up the modern mythology of the American dream. The exhibit promises a unique opportunity to sneak a peek into the working environment of this rock n' roll creative. The reconstruction of the studio is a project in itself, as hundreds of objects have been transported from the original LA space to Aarhus. The installation will feature original wall pieces from Lang's space in the form of all kinds of objects, drawings and floor coverings made of old Playboy magazines from the 60s and 70s. Fine and cherished Rolex watches with skull engravings will sit on their spot, while his custom Harley Davidson will occupy its prominent place. Over time, the room of the studio has been transformed into a magical space where the artist finds and keeps his ideas, and keeps his most precious possessions. It will give visitors the opportunity to look deeper into the creation process of the iconic artist. So much dedication deserves recognition; therefore Wes Lang is our Artist of the Week.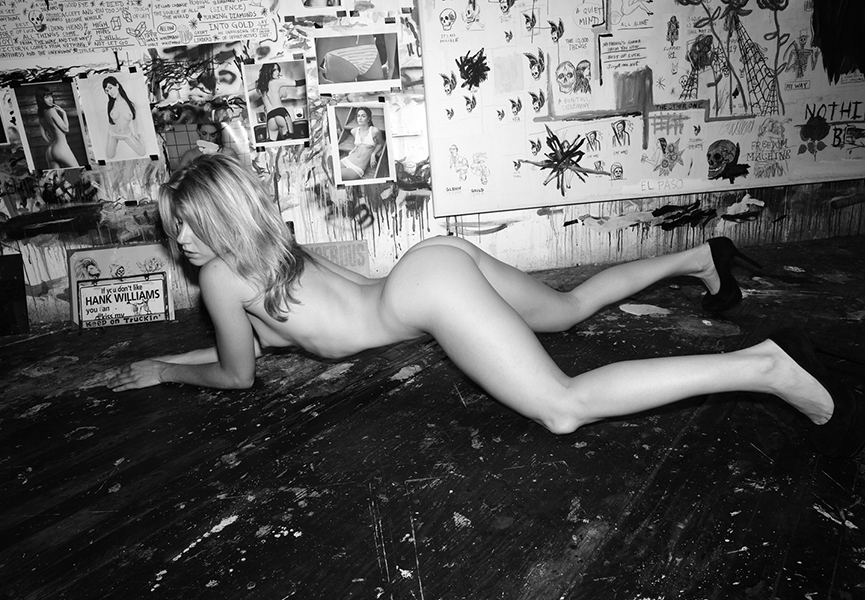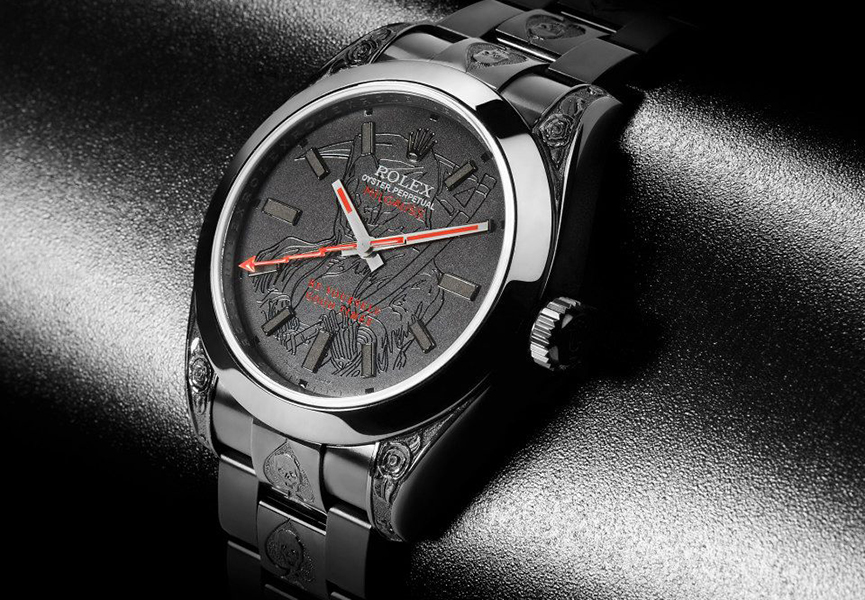 About Wes Lang
Wes Lang, who was employed at a tattoo shop in his youth, draws from a range of influences and sources for his practice, including Philip Guston, Martin Kippenberger, and Cy Twombly.
Wes Lang's works are gatherings and reconfigurations of American imagery and iconography, commonly featuring flags, skulls, cowboys, and eagles. He also incorporates clippings of found images from newspapers and pornographic magazines in his work. Lang explains: "I like to take American history and then completely ignore it… It comes out of criticism and great love." Works like The Promised Land (2005) and Tits and Flags (2008) demonstrate Lang's ability to reference historical narratives or utopian visions without presenting an explicit narrative in the work itself.
Wes Lang's art makes use of icons from the visual universe of the American "biker" culture, in which playboys' pin-up girls, beautiful curved motorbikes and feathered Indians make us think of North America and the history of that continent. However, despite the obvious macho references entailing female nudes and a rude death symbolism, his works often also contain a host of more hopeful elements such as, for instance, the many references to childhood, the good life and friends.