Artist of the Week – Word To Mother
Word To Mother struck like a bomb at STROKE Art Fair. We were able to showcase two canvas works by this unbelievably innovative, unique and talented urban artist. We're not the only ones aware of Word To Mother's artistic significance Thinkspace Gallery from LA is too. The gallery, invited to curate Project M4 by Urban Nation, asked Word To Mother to join him in Berlin and paint some windows. Word To Mother created an amazing large-scale painting on the canvas/windows of Urban Nation headquarters in Kreuzberg. Now Word To Mother is back in London doing what he does. Beside working on several projects and tattooing the artist is also preparing for his upcoming solo show at StolenSpace in October. This being his first show in his hometown London since three years we can expect extraordinary artworks.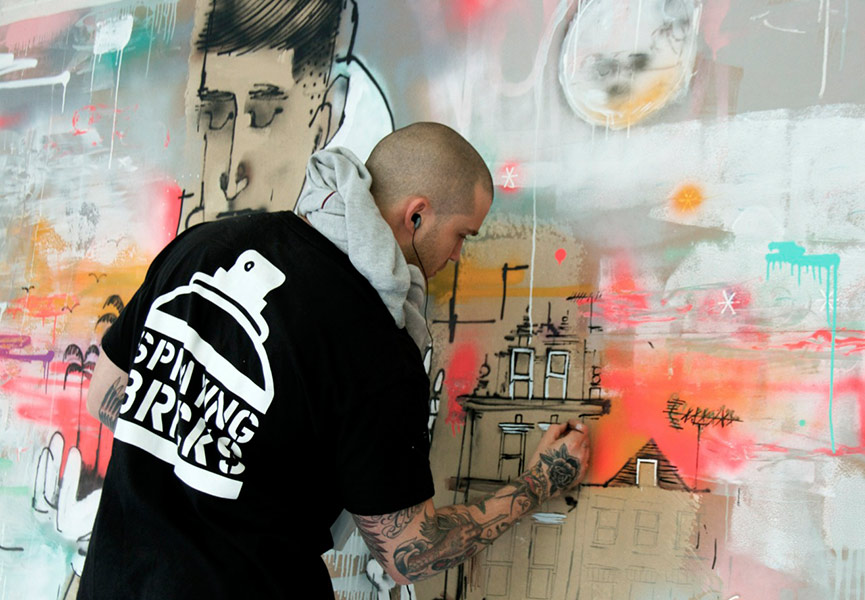 About Word To Mother
Word To Mother creates work that combines many influences into uniquely layered paintings, often atop pieces of salvaged wood. Incorporating hand drawn personal sentiments, emotions and feelings that he executes in the form of loose script, inspired from his experience as a tattoo artist and tight sign written letters, drawn from years of painting graffiti.
Suggestions of nostalgic sign writing and unmistakable Word To Mother figures feature within a salvaged environment where they appear to have existed for years. A beautiful juxtaposition, of fragile and emotive elements shown through subtle textures and washes of color, but with a strength and confidence fused with his signature patterns, architecture & figures. His work is melancholic yet fun and playful. With an earthy 'London' palette of grey tones accentuating splashes of brighter 'seaside' colors of fluro red, pink, yellows and turquoise, which give the paintings an optimistic, feel.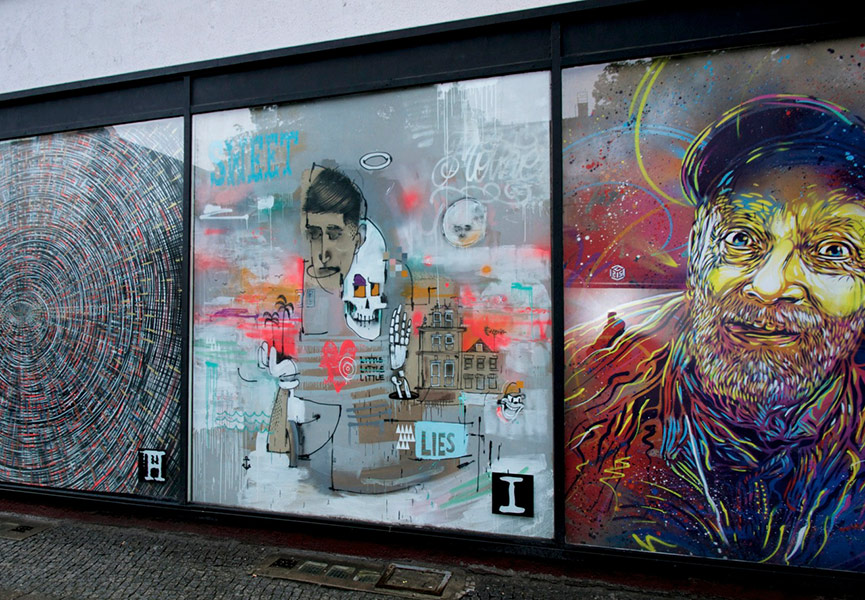 Photo credit: Henrik Haven