An American artist who devoted his career to investigating concepts of abstraction, creative process and artistic materials, Alan Alldredge's work is a celebration of abstract design and painting. His experimentations with textures, reflections and illusions are a true joy to explore as the unique style of this author defies any attempt to precisely define its artistic category. Alan Alldredge's creative process is probably best described by the artist himself who explains the making of his cast monoprints with the following statement: I set my pieces up according to past experience using blended mediums that are purposefully incompatible.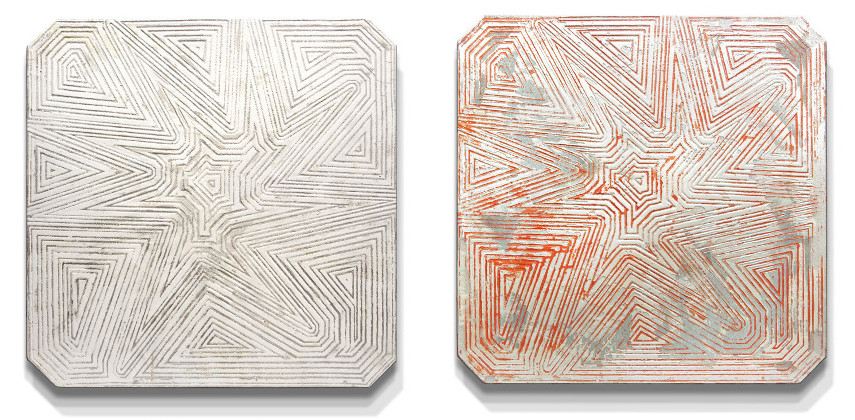 The Road to Abstraction
Born in Texas during the year of 1967, Alan was basically raised from birth to be an artist by his mother who was a painter herself. Alldredge dates his true beginnings as an artist at the time he was twelve yeas old when he applied for a scholarship to attend a painting seminary. He also started earning money by selling his artwork at the same time. Since then, this author could not imagine a life without art. Not long after that, Alan started working with resins and molds that allowed him to cast his elements into various textiles. He aimed at evoking a sense of slowing down time with his pieces that were meant to cause the eye to ask the mind to quiet down and take on a new perspective.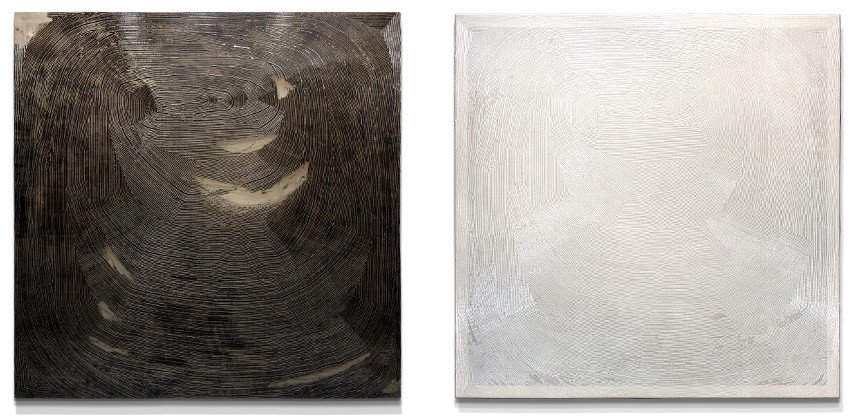 Alan Alldredge and Abstract Art
From the moment his visual vocabulary started to blossom and mature, Alan was fascinated with tribal and parametric patterns. – these represent the focal point of this author to this day. When he successfully applies them to textiles, these forms and patterns became a vessel of Alldredge's perfect abstraction. He explains what inspires him to create in such a fashion: Within every item from the iridescent beetles to decaying pine needles, one can experience an existential connection. These objects are real, not connected by context; good art should be this way. It should also be noted that Alan uses a lot of his previous work as references, so analyzing his pieces as a certain creative succession is quite interesting.
During the course of 37 years of painting, Alan Alldredge allowed his visual vocabulary to evolve and blossom into what can arguably be called perfect abstraction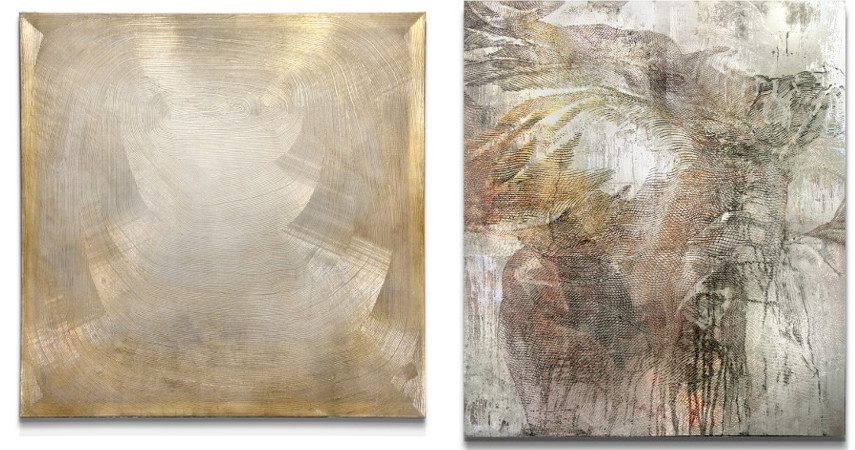 A Unique Artist's Biography
By making his own artistic and primitive versions of complex objects such as crystals, foliage, flowing water and the human form, Alan Alldredge manages to make us requestion the very concept of beauty that oftentimes seems so simple to us. Merging various primitive forms via a modern technique is the core of what this artist does and it's precisely what makes his work such a joy to behold. His work is even more impressive when one considers the fact Alan is a self-taught artist, meaning that he was forced to develop his entire process of art making on his own as a consummate outsider.
This artist is represented by Exhibit by Aberson.
Ross Bleckner lives and works in Freeport, TX, The United States.
Featured image: Alan Alldredge – Para Moiré I, 2014 (detail) – Image courtesy of the artist
All images courtesy of the artist and Exhibit by Aberson.
| Year | Exhibition Title | Gallery/Museum | Solo/Group |
| --- | --- | --- | --- |
| 1990 | Alan Alldredge | Zoe Gallery | Solo |
| 1986 | Alan Alldredge | Janie's Gallerie d'Art | Solo |