Alexandre Akar is a French visual artist known for his large formats colorful paintings dedicated to humans in the city. He also produces murals, frescoes, bas-reliefs, painted wooden objects, totem poles, and large sculptures made of different materials.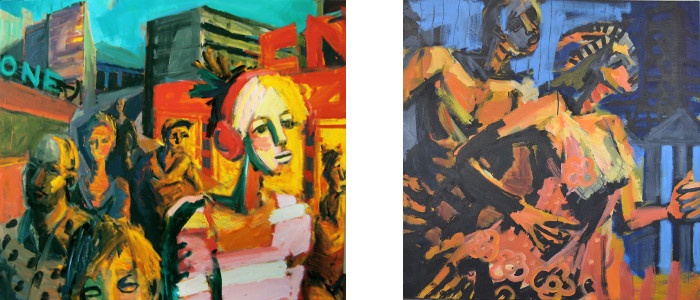 Alexandre Akar's First Solo Show
Born in 1961, Alexandre Akar received a diploma of the High School of Art Olivier de Serres (ENSAAMA) in Paris, in 1987. Since then, he has worked independently as a visual artist.
The artist has held his first solo exhibition with the Promo Art Galerie in 1987 in Saint Tropez, the south of France, where he painted a wooden fence in the street. Additionally, Alexandre began his carrier cross several exhibitions in Saint Jean de Luz (Pays Basque), directly in the street with several artists (Place Louis XIV).
His artwork has always been turned around urban way of life and people. He collaborated very often with architects and cities like Colombes and Gennevilliers to create pieces of art on walls or buildings.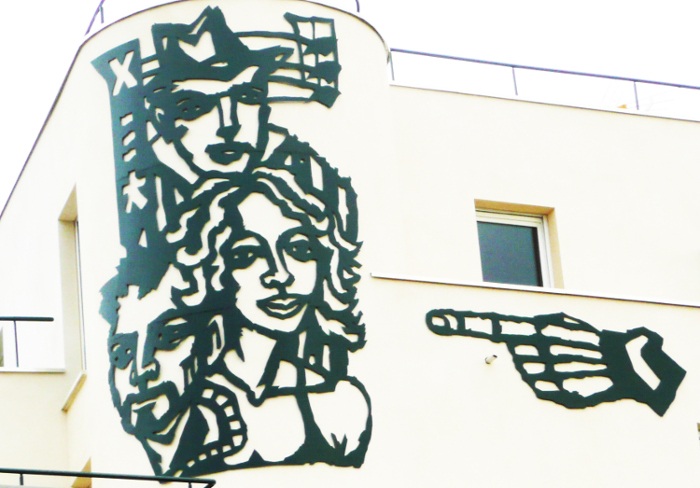 Ruhr European Capital of Culture
Gennevilliers, the city where Alexandre Akar has a studio, sent him in Germany in 2010 for creating an artwork during the Ruhr European Capital of Culture. There he has begun his collaboration with Galerie Zeitlos, Berlin, which exhibits an important part of his artwork since 2011 permanently.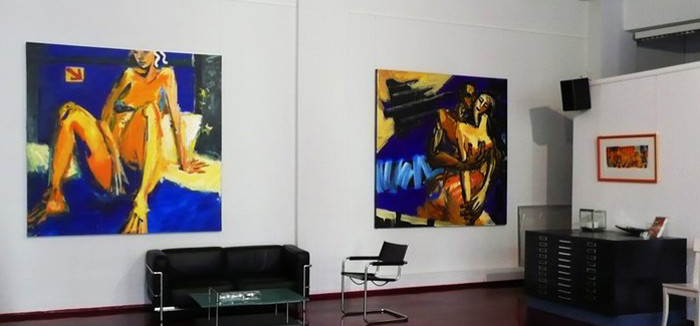 Other Exhibitions
Alexandre Akar's work has been included in many individual and collective exhibitions in France and Germany, at Galerie Promo Art, Saint Tropez, France (1987); Galerie de Nesles, Paris (1987); Galerie Ginou Larrouilh, Biarritz, France (1992); Galerie Kalinina Stella, Paris (2005); Galerie Zeitlos, Kamen, Germany (2011, 2012, 2013, 2015); Galerie Mécénavie, Paris, (2014); Galerie Bruno Massa, Paris (2015); and Galerie Bohner, Mannheimn, Germany (2015), among others.
Recently he began to exhibit with Galerie Bruno Massa in New York.
Alexandre Akar lives and works in Gennevilliers, France.
Portrait photography credits – Tiphaine Lanvin.
All images courtesy of the artist.