Alexia Tailleur is a French artist and photographer who was born in 1983 in Orleans, France and who studied gold leaf technique in an Italian monastery before realizing her master thesis on icons, at the University of Toulouse.
Retable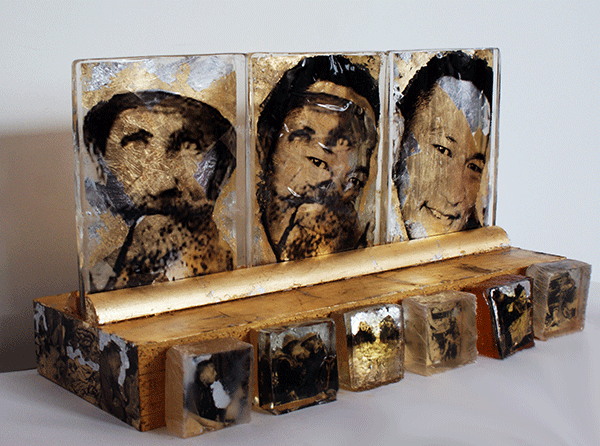 In her works, Alexia's creation enhances private stories where subjects, anonymous or not, reflect her personal universe. They are treated in the style of icons, using gold leaf technique. It generates a special feeling, like an aura, that highlights the subjects. It allows the artist to reintegrate them into society and history, sanctifying them.
Recent Works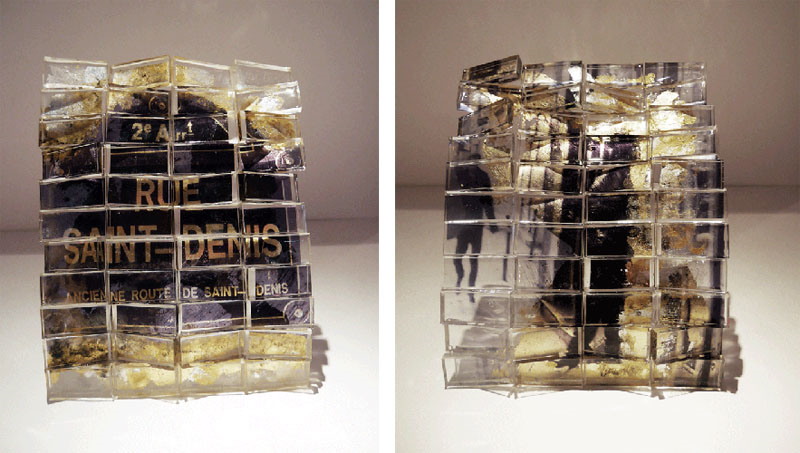 In 2014, Alexia featured in duo exhibition "Sufflare, Sufferre" with Maguy Banq, and in group show "Butterfly Effect" next to artists: Helder Batista, Marion Beaupère, Manuèle Bernardi, Benjamin Bichard, Joachim Biehler, to name a few. In 2015, she participated in collective show titled "To Be Venus" that was held at Galerie Géraldine Banier located in Paris, France.
The artist is represented by Galerie Géraldine Banier.
Alexia Tailleur lives and works in Perpignan, France.
All images courtesy of Galerie Géraldine Banier.
| Year | Exhibition Title | Gallery/Museum | Solo/Group |
| --- | --- | --- | --- |
| 2015 | To be Venus | Galerie Geraldine Banier, Paris | Group |
| 2014 | Sufflare, Suffere (with Maguy Banq) | Galerie Geraldine Banier, Paris | Duo |
| 2014 | Butterfly Effect | Galerie Geraldine Banier, Paris | Group |
| 2013 | Lost worlds | Galerie Geraldine Banier, Paris | Group |
| 2013 | Rose me Tender | Galerie Geraldine Banier, Paris | Group |