Andrea Medjesi-Jones is a British contemporary artist, whose paintings and drawings, placed between figurative and abstract manner, are focused on the nature of image in relation to sole material process of its making.
Academic Background
Although Andrea Medjesi-Jones was born in Vukovar, Croatia in 1973, her family moved to England in her early years. Andrea got her education at the Goldsmiths College in London, graduating with BA in Fine Art and Contemporary Critical Theory, and later MA in Fine Art from the same university. Recently, in 2013, Medjesi-Jones finished her PhD thesis in Contemporary Painting at the Anglia Ruskin University in Cambridge. As a lecturer, Andrea has taught at universities in Huddersfield, Camberwell and Goldsmiths. Currently, she teaches in the Image-Object, Object-Image studio in London.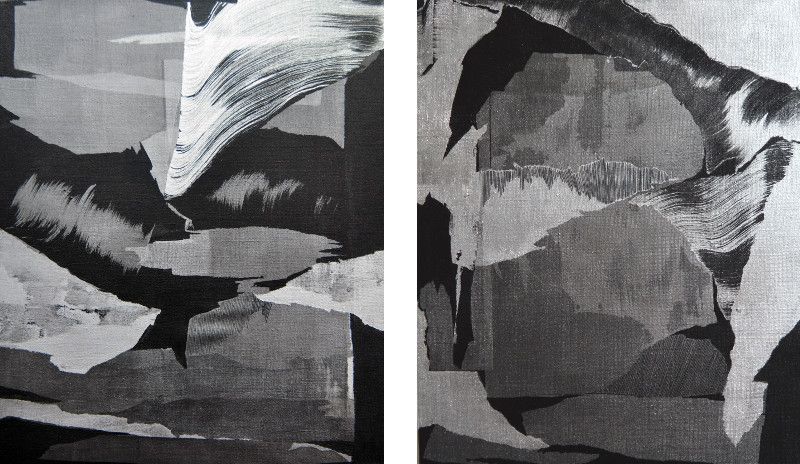 Andrea Medjesi-Jones' Approach to Art
At the very base of Andrea Medjesi-Jones practice lies her interest in the image and its transience through the process of its making. Her non-representative works create a visual language of paint, reliant to material progressions, and underlined by different social and political movements and traditions of painting, such as post-war European art. Medjesi-Jones' drawings and paintings represent a physical form of her ongoing curiosity about the long history of failed ideologies.
Andrea's almost de-material approach to the painting process highlights connections between the final image and the temporal and intuitive thought development that stands behind every artwork. By not following the rules and categorization of standardized visual narratives, the artist manages to surpass the predetermined final result.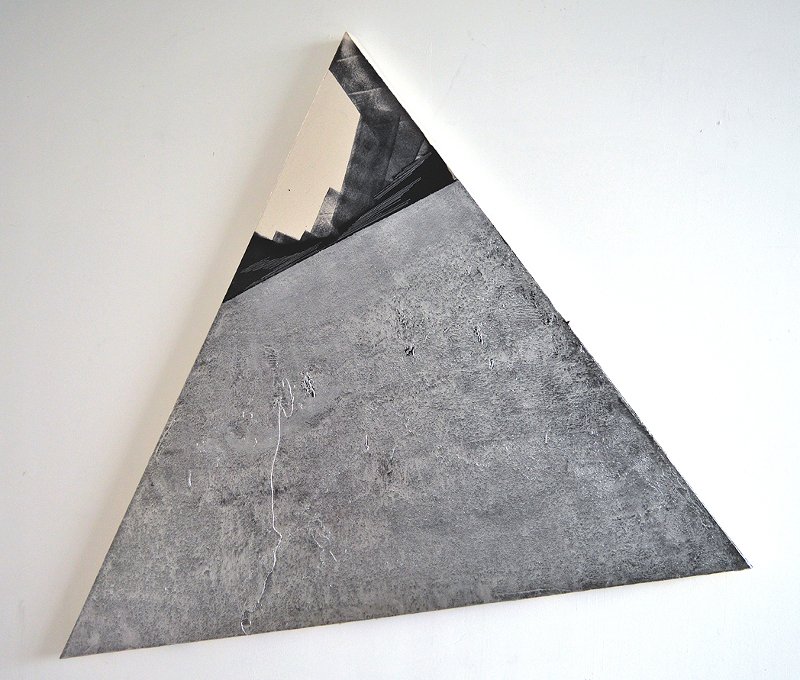 References about the historical periods, time and memory are introduced in the artworks through different material gestures, such as masking tape stencils, cut-outs, and collages. Layered and complex, Medjesi-Jones' works suggest a strong relationship between movement and surface, where canvas is marked by various motifs and patterns, hollowed out marks and torn out masking tape and stencils. These unfinished gestures act like ghosts of the forms that never quite made the final image.
Who is Afraid of the Invisible Hand?
Installation titled Who is afraid of the invisible hand?, represents Andrea's continuing exploration of connections between the image's initial expression and the final result altered by the process of making. The installation was done in 2013 in the space of Baeckerstrasse4 Gallery, in Vienna, Austria. By altering the time-lines and localities – London and Vienna, Who is afraid of the invisible hand? installation studies the transformations of earlier conceived sketches and automatic gestural drawing done directly on the gallery wall.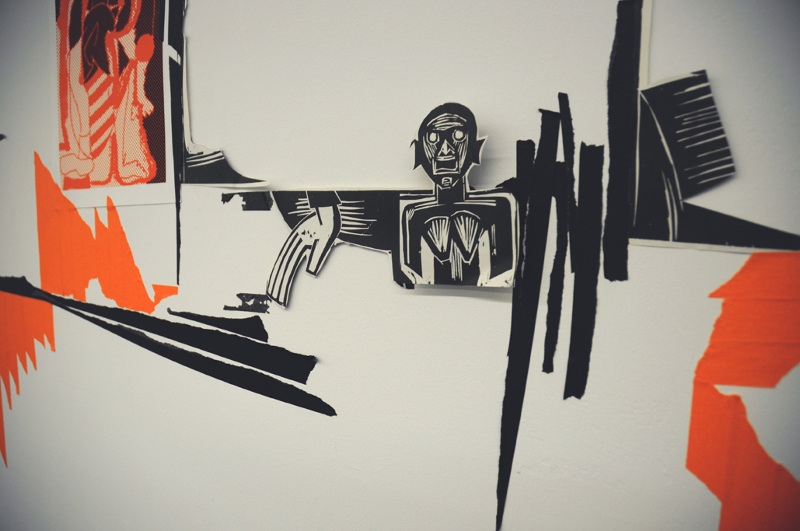 The Making of Ned Ludd at CASS London
Linking to the previous project Who is afraid of the invisible hand?, Andrea Medjesi-Jones' wall-based installation named The Making of Ned Ludd explores the notion of labor as a referential value and a time-based activity that structures all social, political and individual institutions.
Installed at the Bank space at the CASS in London, this work is composed from canvas tape and canvas fringing that form the letters LUDD, referencing to the Luddites movement that was active in the 19th century England. With Ned Ludd as their leader, the Luddites revolted against industrialization.
The artist made a bridge between our modern times, where physical manifestation of labor is shifted from performative action towards virtual and automated flows of information we communicate today, and the period of Luddites. With that in mind, heir direct and violent response to new technologies can now be seen as not so much a resistance to the new forms of production, but a fear of joblessness and the lack of social identity it brings.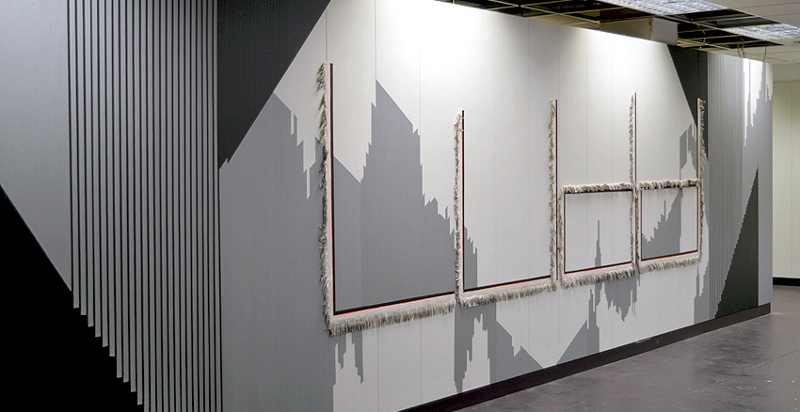 Andrea Medjesi-Jones paintings have been featured at both Jerwood Contemporary Painters and the John Moores 24 at the Liverpool Biennial, as well as Bonhams Sovereign Art Prize. Her work has been exhibited in many group shows in London, Canterbury, Liverpool, Oxford and Aberystwyth, and internationally in Houston, Lisbon, Bologna and Breda.
Andrea Medjesi-Jones lives and works in London, UK.