The medium of stained glass has been around for centuries and though it can produce some amazing effects in conjunction with light, it's far from easy to manipulate and form. The idea of it being used for sculptural work rather than just for windows has been gaining momentum in contemporary times, and it's artists like Annahita Hessami that can be attributed with being pioneers of the craft. Having studied surface design, she pushes both her practice and the art movement into new territory.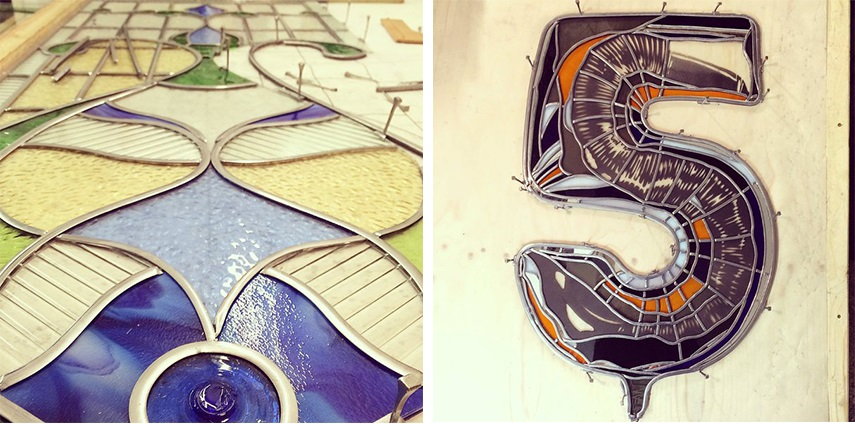 Starting a Business
Even at a young age, Annahita Hessami was highly interested in the artistic expression, looking to take any sort of art related classes in school. Following it up with two degrees in fashion design from the London College of Fashion and surface design from the London College of Printing, her views and perspective broadened and after a few years of employment, she boldly decided to start her own business. Running the Cut Glass Studio gave her an opportunity to express herself artistically creating stained glass both for customers and her own soul. It ended up leading to collaborations with several other artists, some of which are generally unrelated to the medium (including Beau Stanton and Pure Evil).
Annahita Hessami collaborated with several other artists in creation of stained glass pieces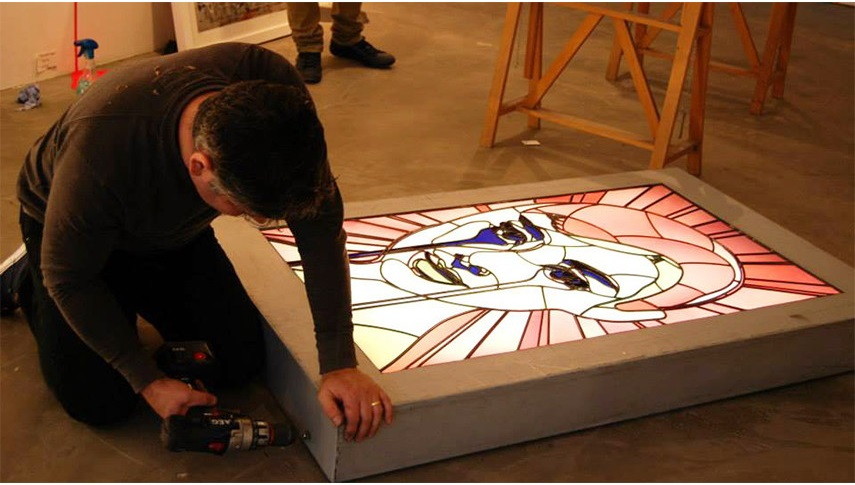 Medieval Craft in Contemporary Times
Revolving around the medium of stained glass, the practice of Annahita Hessami draws from the old craft not only its tough technicalities but also its beautiful visual effects. Stating that the technique has barely changed at all since its use in medieval times, she combines it with her artistic vision and brings it all together in a contemporary, modern environment, instilling it with a new value. To date, Hessami had created a number of stunning utilitarian pieces. Moreover, her most recent work includes recreated emojis made out of stained glass, like LMFAO, KISS and LOVE, portraying the craft in contemporary times and vice versa.
Hessami's recent works portray the craft in contemporary times and how it influences its development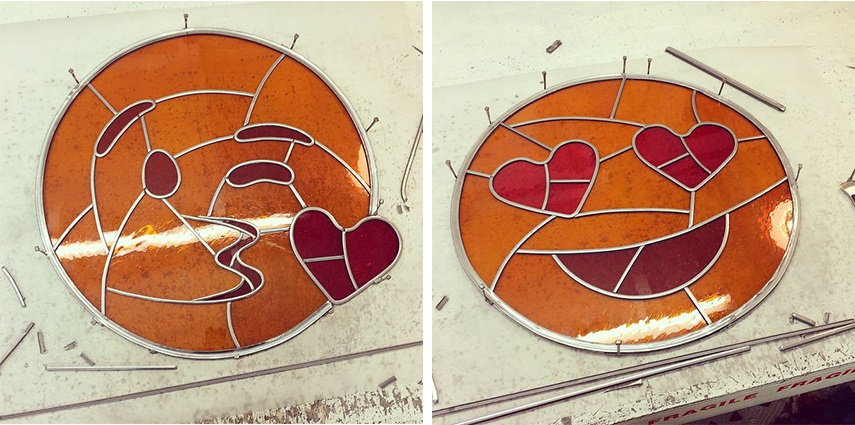 Modern Craftsman
Taking up the stained glass that she fell in love with, Annahita Hessami truly is a modern craftsman and she enriches the field with her work daily. Anything but easy to master, the craft is taking on a new shape in the 21st century and Hessami is one of the artists defining its route. With a resolved attitude towards pushing herself and her practice towards new discoveries, we have yet to see her bests pieces made.
Annahita Hessami lives and works in London.
Featured image: Annahita Hessami in her studio
All images courtesy of the artist