Anne Russinof is an American abstract painter whose work examines color and structure in a gestural, expressionist manner. Born in Chicago, Illinois, Russinof earned her BFA in Printmaking from the School of the Art Institute of Chicago in 1979. She earned her Masters of Fine Arts degree in Painting and Printmaking from the Pratt Institute in Brooklyn in 1982. She has completed residencies at Yaddo and the Millay Colony for the Arts, both in upstate New York. She has been a member of American Abstract Artists since 2014. Russinof has exhibited throughout the United States, most extensively in New York City and the surrounding area.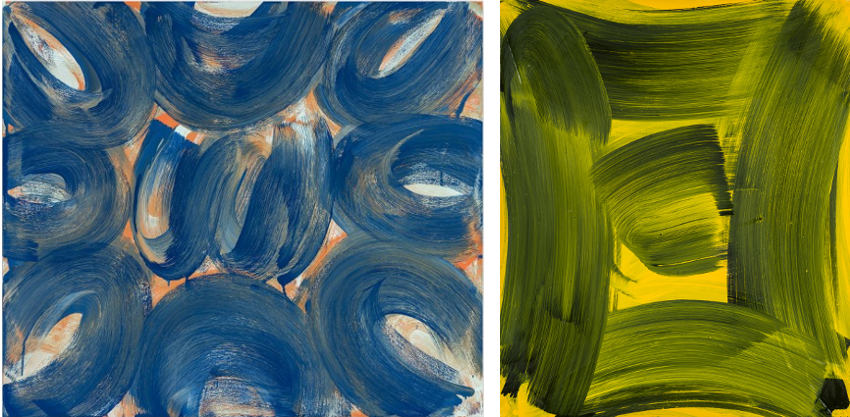 Technique
For Russinof, everything begins with color. As she says, "Color serves to create a window onto natural space and light." She begins a painting by applying color in lyrical, gestural marks. The marks coalesce into a structure, a loose grid. She adds layers; color relationships evolve; depth emerges; a sense of form is suggested. If the composition does not resolve itself effectively, she scrapes it all off and begins again from a place of deconstruction. Her compositions feel intuitive, almost casual, but the process is quite intentional. Russinof came to painting from a background in printmaking. She arrived at oil on canvas after working her way through various mediums, surfaces, and processes. Her practice currently fluctuates between works on paper and works on canvas and small-scale and large-scale work. The smaller paintings allow her to work through ideas quickly. The works on paper allow her the chance to experiment with new mediums and techniques.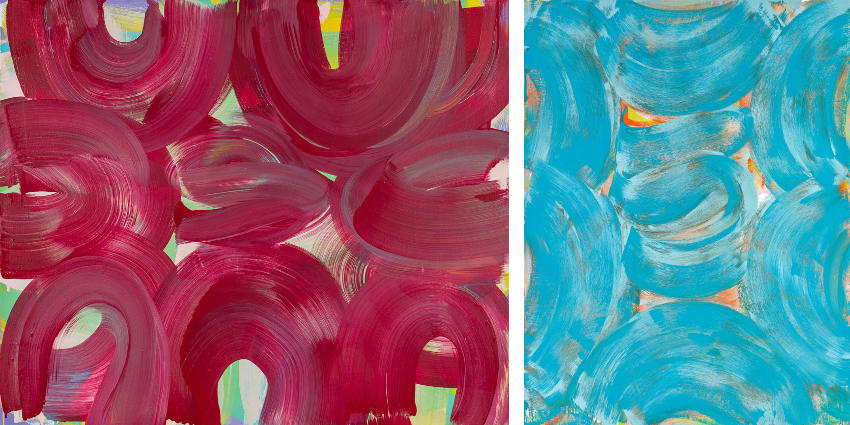 Inspiration
Russinof is inspired by things she sees: a visceral reaction to manifest a feeling physically through paint. That initial visual stimulus is often related to color. The purpose of the work is not to imitate something she saw or even to capture a sense of it. Rather, she is inspired by the search; the mystery of what will happen; the suspense of waiting to see how the wet layers of paint are going to interact. She often works on several canvases at once, letting an environment of anxious play guide her from image to image, hoping to coax something elusive into being. She is motivated by the challenge of adding only what needs to be added in order to attract the eye, and stopping before the image becomes chaotic.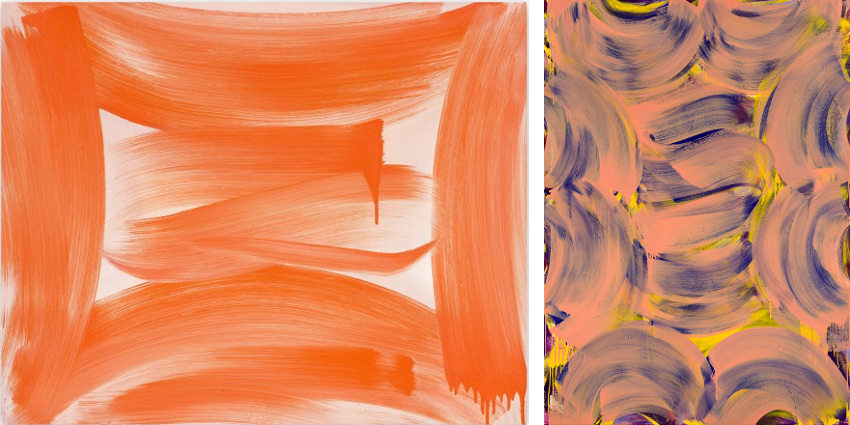 Artist Statement
Russinof wrote the following for a 2016 catalog:
My current imagery evolved from a decision to pour and drag oil paint across a canvas laid on the floor. The imagery evoked lattices or loose grids, and then slightly later, as both the canvases and brushes became larger, a more centralized pattern appeared. Structure manifested in a new way: in order to balance the spontaneity of the marks and looseness of the paint, a frame emerged with a kind of figure, the gesture itself, at the center.
The artist is represented by IdeelArt.
Anne Russinof lives and works in Brooklyn, New York.