The canons of painting graffiti acquired a completely new meaning in the work of Antistatik who is doing it for almost two decades. His struggle to develop and establish personal style led him to plenty of obstacles, yet the artist managed it with patience and focus. Whether Antistatik paints on walls or canvases he remains dedicated to purified and precise abstract forms which over the course of time became his trademark. Besides building his own path, the artist has largely contributed to the development of then raising French graffiti scene by gathering other artist's around him and making a collective.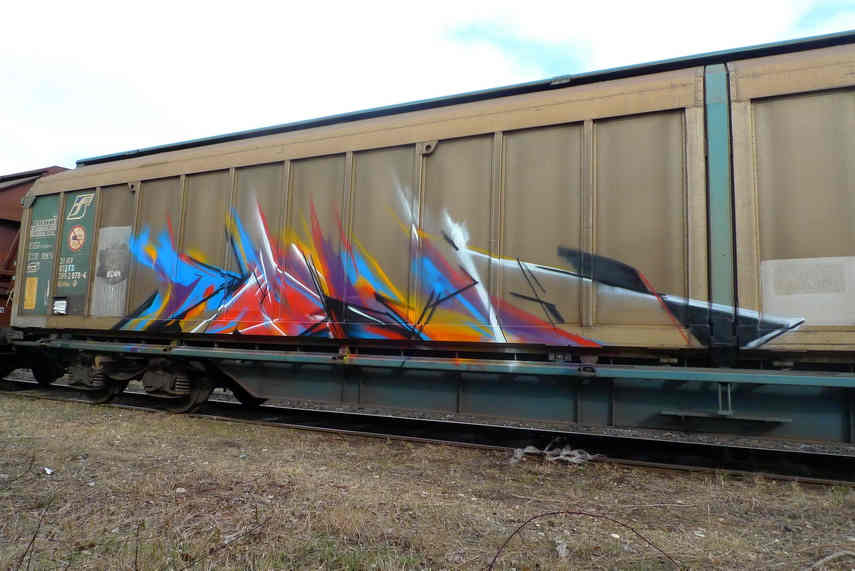 The Artistic Beginnings
Although, the artist was involved with the graffiti scene from 1993, the very idea of Antistatik was initially conceived in 1998-99 in the form of collective of friends. Then already active artist as Aloux, 345, Sly, and the artist himself decided to stand up and act together. The rules were simple – each of them had complete autonomy in regards to their own work with the task not to convey to traditional models of graffiti and need to bring something new like their interests in architecture, illustration, music, but techniques and materials too. The whole crew was not repressed by the question of authorship and painted a number of walls under the name Antistatik.
Geometrical forms and bright colors as Antistatik's main features
Solo, Yet Group Act
Soon, the artist started working with galleries and that is when he realized that he was signing for his crew, not his own name. In that moment it was decided that is best for everybody to make a new start. The artist kept his name Anitstatik, while the crew chooses the name Orbit 119. The selection of terms described Dirty, Destroy, Graphic, Experimental, Painting Free expressed their group ideas. In 2009, Antistatik joined Molotow™, a company specialized in spray technology, and painted several murals and been involved in various Molotow product demonstrations. In 2010 he began the role of Master product demonstrator for Molotow at the Paperworld fair in Frankfurt / Germany, and remains the resident artist for Molotow.
Different approach to lettering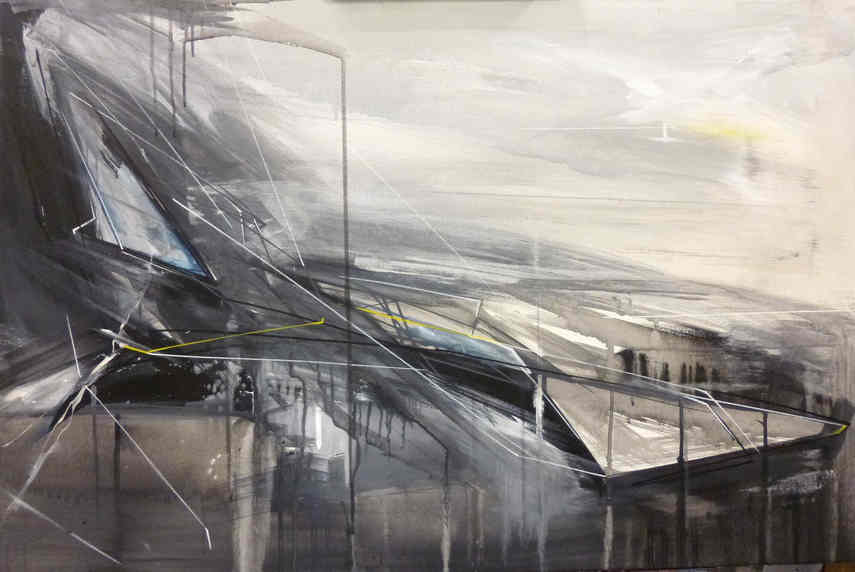 The Amazing Style of Antistatik
Letters represent the basis of his work, though expressed from the experimental perspective. The emotions of anger, violence and brutality Antistatik tries to articulate through his almost architectural compositions. By applying different meanings, forms and the process in general, with his friends he coined a term of Graffuturism in order to round up and establish the achievements of his companions and himself. Antistatkik produced a large number of works on the walls and canvases well as various large-scale projects including a mural on the complete front of a 12-story building, which makes him one of the most active and prolific graffiti artist's in Europe.
Antistatik lives and works in Strasbourg.
Featured image: Antistatik in front of his work – image via Graffuturism
All other images courtesy of the artist