Arlindo Maunde is a self-thought artist from Mozambique who is known for his energetic portraits and paintings of wildlife. Throughout his career, Arlindo Maunde has experimented with a variety of media and techniques but oil and acrylic on canvas remain the artist's favorite to date. Recently, Arlindo Maunde experimented with textures and discovered other interesting ways of creating his mesmerizing artworks thus opening a new phase in his artistic development.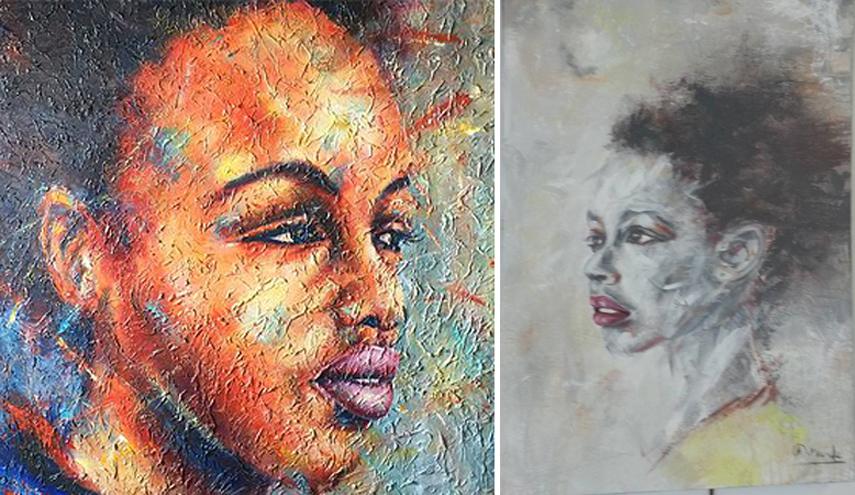 Vivid, Multilayered Artworks on the Menu
African artist Arlindo Maunde was born in Inhabane Province, Mozambique in 1969. He started to show interest in art in an early age and was often fascinated by artworks he has seen in other people's houses. During the tender years of his childhood, the artist was particularly inspired by the residence of one of the most famous Mozambican artists Malangatana Ngwenha along which he used to pass by on his way to school. In 1988, the painter moved to Johannesburg in South Africa, where he continued to develop his recognizable style. In 1989 he began to paint professionally. On the same year, Arlindo Maunde sold his first painting, but it wasn't until 1996 that he resigned his job of a delivery man at South African Breweries to become a full-time artist.
As a small boy, Arlindo Maunde was fascinated by the tools, artworks and personal artistic views of other Mozambican art-makers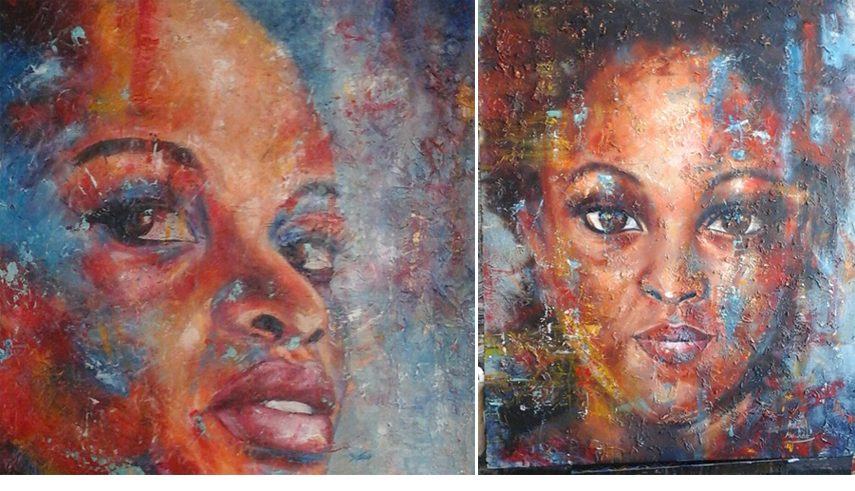 The Status of a Storyteller
Arlindo Maunde is a storyteller who uses his art to expresses simple stories of life in Africa and capture the indisputable beauty and unlimited energy of the continent. His semi figurative portraits of woman and children are interrupted with conspicuous brushstrokes of paint reflecting off a skin. Recently the artist has stepped out of his comfort zone and added what he likes to call "strokes of life" to his pieces. By equipping his paintings with rough patches resembling wrinkled paper the artist has added a different, layers dimension to his works that sometimes appear as if they were painted against an uneven wall. There's something highly optimistic in Arlindo Maunde imagery. His energetic characters capture the attention of the viewer with their free spirit and joyfulness. He captures women smiling, children playing, parents taking their children off to school and an array of everyday affair that make human life a spectacle.
The artist is known to participate in charity exhibitions and auctions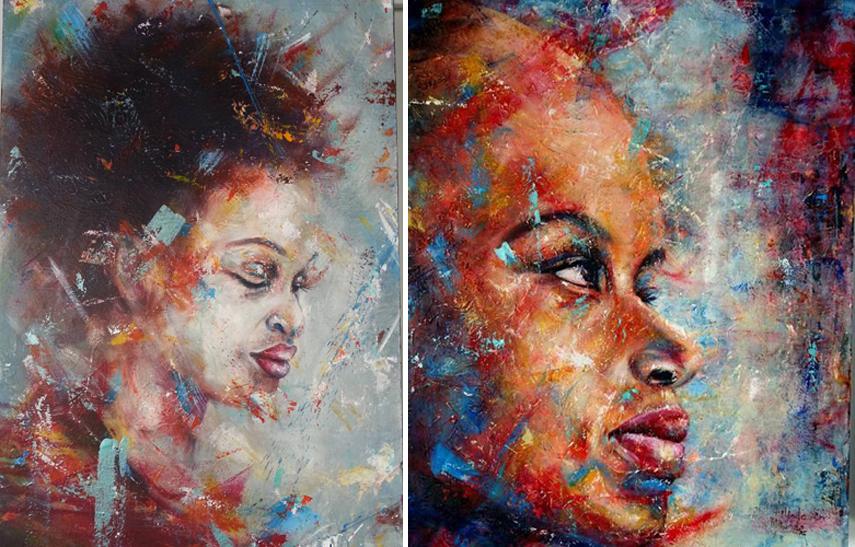 Arlindo Maunde and the Paintings of Commons
Throughout his career, Arlindo Maunde participated in numerous group exhibitions, artist residencies and workshops. His artworks have been sold to collectors across USA, Canada, Australia, New-Zealand, Jamaica and other countries. The painter often participates in humanitarian shows as well including Giving Back charity art exhibition held in 2016 whose proceeds were donated to Gerald Fitzpatrick House and Nursing Home for elderly and disabled.
The artist is represented by Create Hub Gallery.
Arlindo Maunde lives and works in Johannesburg, South Africa.
Featured image : Arlindo Maunde – Portrait
Images courtesy of Create Hub Gallery
| Year | Exhibition Title | Gallery/Museu | Group/Solo |
| --- | --- | --- | --- |
| 2016 | The Firehouse Inaugural Art Exhibition | The Firehouse gallery, Johannesburg | Group |
| 2016 | Giving back | The Firehouse gallery, Johannesburg | Group |
| 2016 | Turbine art fair | Johannesburg | Group |
| 2016 | Young Capital | Arts On Main,Johannesburg | Group |