Davide Tinelli aka Atomo is an Italian street artist, craftsman and event organizer, known as one of the first Italian artists to explore the various kinds of graffiti writing, tagging and street art.
Street Art by Atomo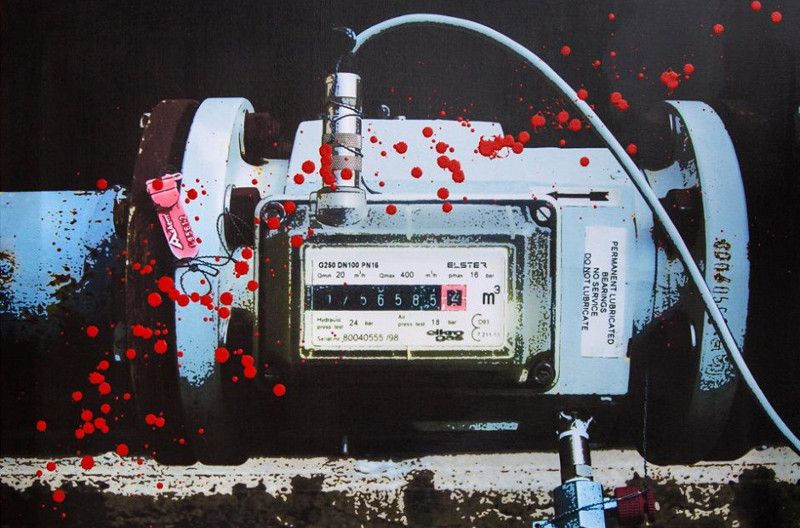 Davide Tinelli was born in Milan in 1965, and has always been an artist by vocation and passion. He began his artistic career in 1982 as one of the earliest Italian writers.
Active on the local socio-political scene, he has promoted numerous cultural and artistic exhibitions, contributing to the spread of street art even in public institutions. From 1993 till 2006, Atomo was a city councilor of Milan, almost always in opposition. In 2007 he co-organized Street Art Sweet Art at the PAC – Padiglione d'Arte Contemporanea in Milan.
Mosaic

Atomo helped create and organize many cultural events, including Milan Bridge Festival, Fuori Salone Milan 2012, Renzo Piano Pavilion, Mercalli Scale Rome, and many others. He has also participated in various exhibitions, such as Mosaico at the 54th Venice Biennale, POPUP Revolution! in 2014, and Chained project at Expo Milano 2015.
Zoo – street pieces in Milan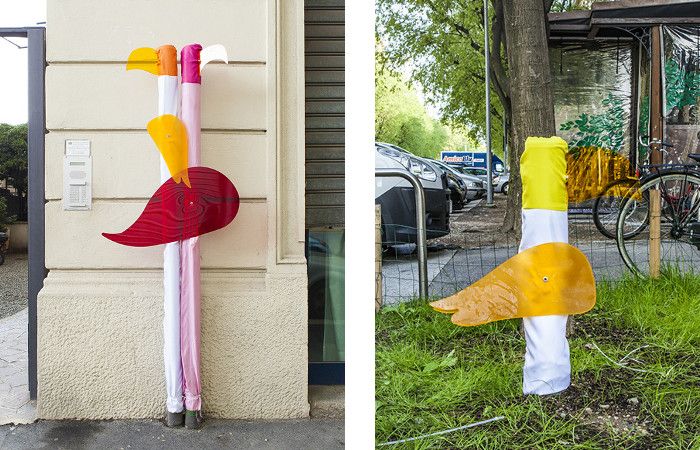 He is also a co-founder of Evoluzioni Urbane, a non-profit organization active in the fields of street art and urban interventions in the city of Milan.
Atomo is represented by Wunderkammern Gallery, located in Rome.
Davide Tinelli aka Atomo lives and works in Milan, Italy.
All images copyright © the artist
| Year | Exhibition Title | Gallery/Museum | Solo/Group |
| --- | --- | --- | --- |
| 2015 | Collettiva | Spazio Tadini, Milano | Group |
| 2015 | Neve vs Atomo | San Lorenzo, Londra | Duo |
| 2014 | Barchette Flash mob | FAN Festival Acqua Navigli, Milano | Group |
| 2014 | Bridge Festival | Naviglio Pavese, Milano | Group |
| 2012 | Zoo | Via Savona (Fuori Salone), Milano | Group |
| 2011 | Scripta manent | Spazio Oberdan, Milano | Group |
| 2011 | Mosaico | 54 biennale, Venezia | Group |
| 2008 | Scala Mercalli | Padiglione della Musica Renzo Piano, Roma | Group |
| 2007 | Street Art Sweet Art | Milano, PAC - Padiglione d'arte contemporanea | Group |